Share this Post:
Enjoy this amazing list of nearly 70 fall soup recipes! The air is crisp and cool, the leaves begin to change color and fall to the ground. Pumpkin flavored everything starts to make its appearance in all of the trendy places.
There's a certain level of coziness that goes right along with autumn. And is there anything more soothing and comforting than soup.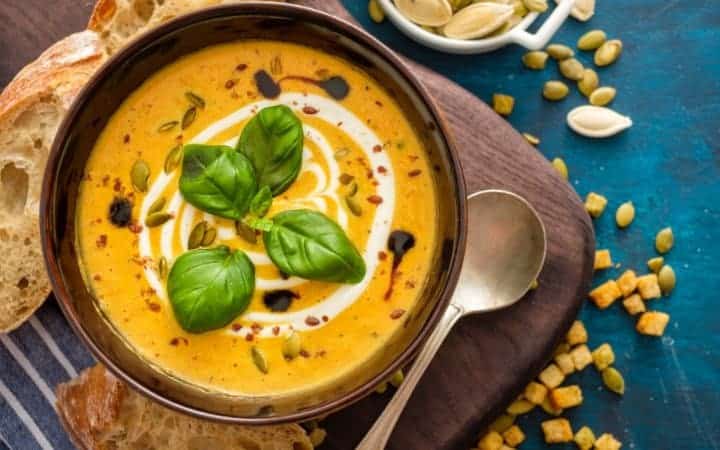 Fall Soup Recipes
If you love fall soup as much as I do, you'll definitely want to save this list. There are so many autumn flavors — sure to please just about any style and flavor preference.
So, curl up with your cozy blanket, favorite comforting drink, and add some of these delectable fall soups to your autumn meal plans.
And if comfort food is your jam, be sure to check these ultra satisfying fall comfort foods. There are over 100 of the best autumn comfort foods. From stews & chilis, to pastas & vegan fall comfort foods. And there's a huge selection of slow cooker and Instant Pot fall meals, too.
More soups:
Share this Post: