This Italian sausage soup recipe is mildly spicy and creamy. It is the perfect soup to warm you up on a blustery day. Made with the creaminess of heavy cream and potatoes. And the best part, it can easily be made in a Ninja Foodi in under 30 minutes!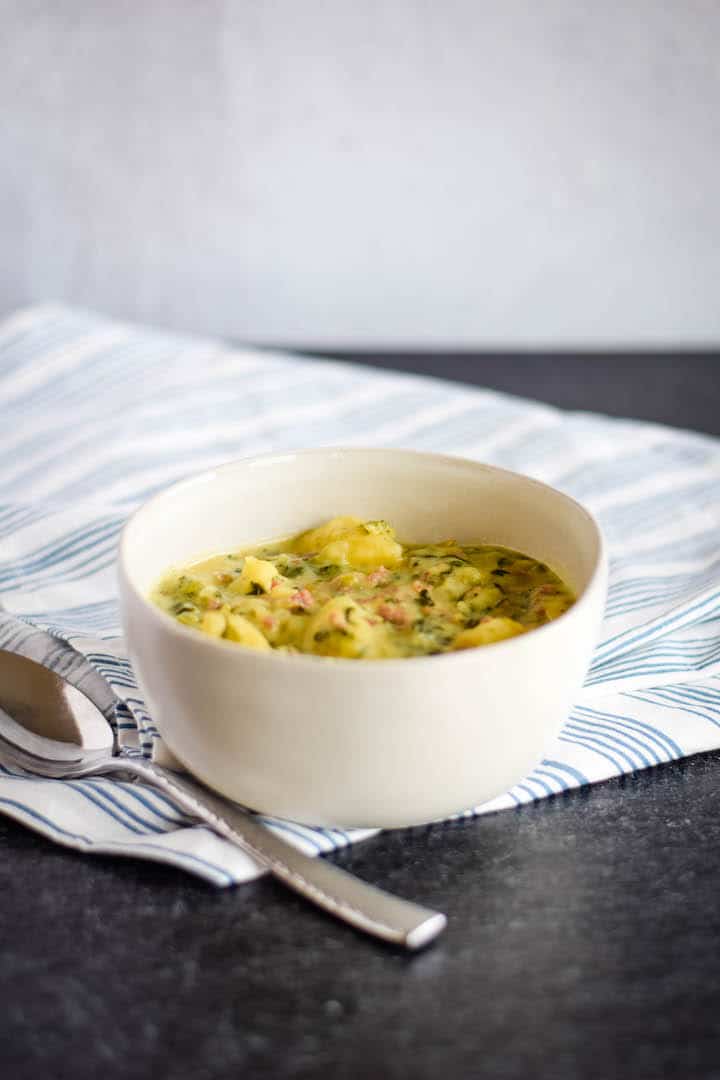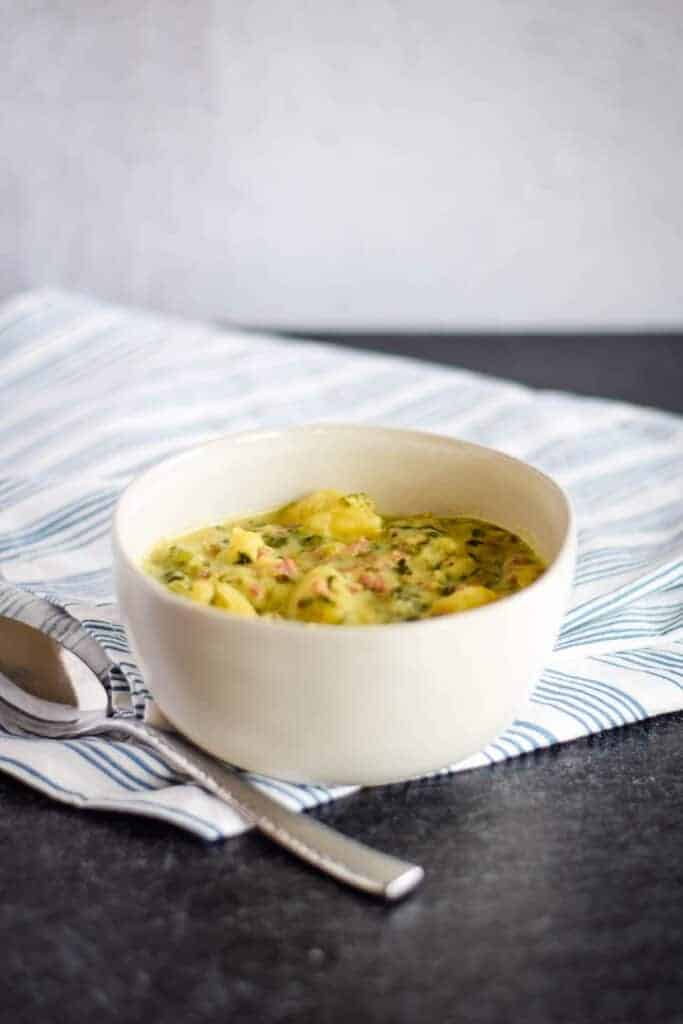 Easy Italian Sausage Soup Recipe
Need a quick weeknight meal that is savory, easy to make, and on the table in under 30 minutes? This is definitely the meal for you.
It is deliciously flavored with mild Italian sausage and creamy from heavy cream and potatoes. And it's nice and hearty for those cold fall/winter nights!
I used the pressure cooker function of my Ninja Foodi to make this soup. So it was ready in snap. I also used the sear/sauté function to brown the sausage. So its a one pot meal – yay, less dishes to clean!
This soup refrigerates well. The leftovers taste amazing!
This Italian sausage soup is easily made in a Ninja Foodi, but can easily be converted to any pressure cooker – like an Instant Pot.
Looking for more Ninja Foodi recipes? Check out this list of Easy Ninja Foodi Recipes.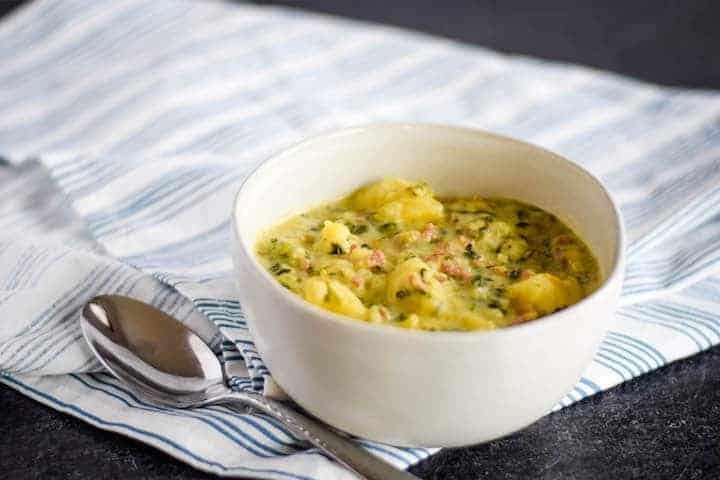 Delicious Soup Recipes to Try:
Italian Meatball Soup with Pasta and Beans
More Recipes You May Enjoy: