Easy Quiche Recipe
I'm always looking for fresh new ideas for using up our farm fresh eggs. Often times, I turn to my trusty little friend, Pinterest.
Last week I was searching for an easy quiche recipe. But then the internet went out (darn rural life problems!) and I was left with my own creativity.
Which is how I cook about 90% of the time anyway. Except with most baking.
What happened was some sort of magic. I came up with a really easy, meatless, and incredibly delicious quiche recipe.
And the thing with this recipe, it is pretty easy to make. Score for all of us busy people!
Then I made it again and it came out just as delicious as the first time I created it. Hallelujah!
Disclosure: Boots & Hooves Homestead may earn a commission for purchases made after clicking links on this page. View our disclosure policy for details.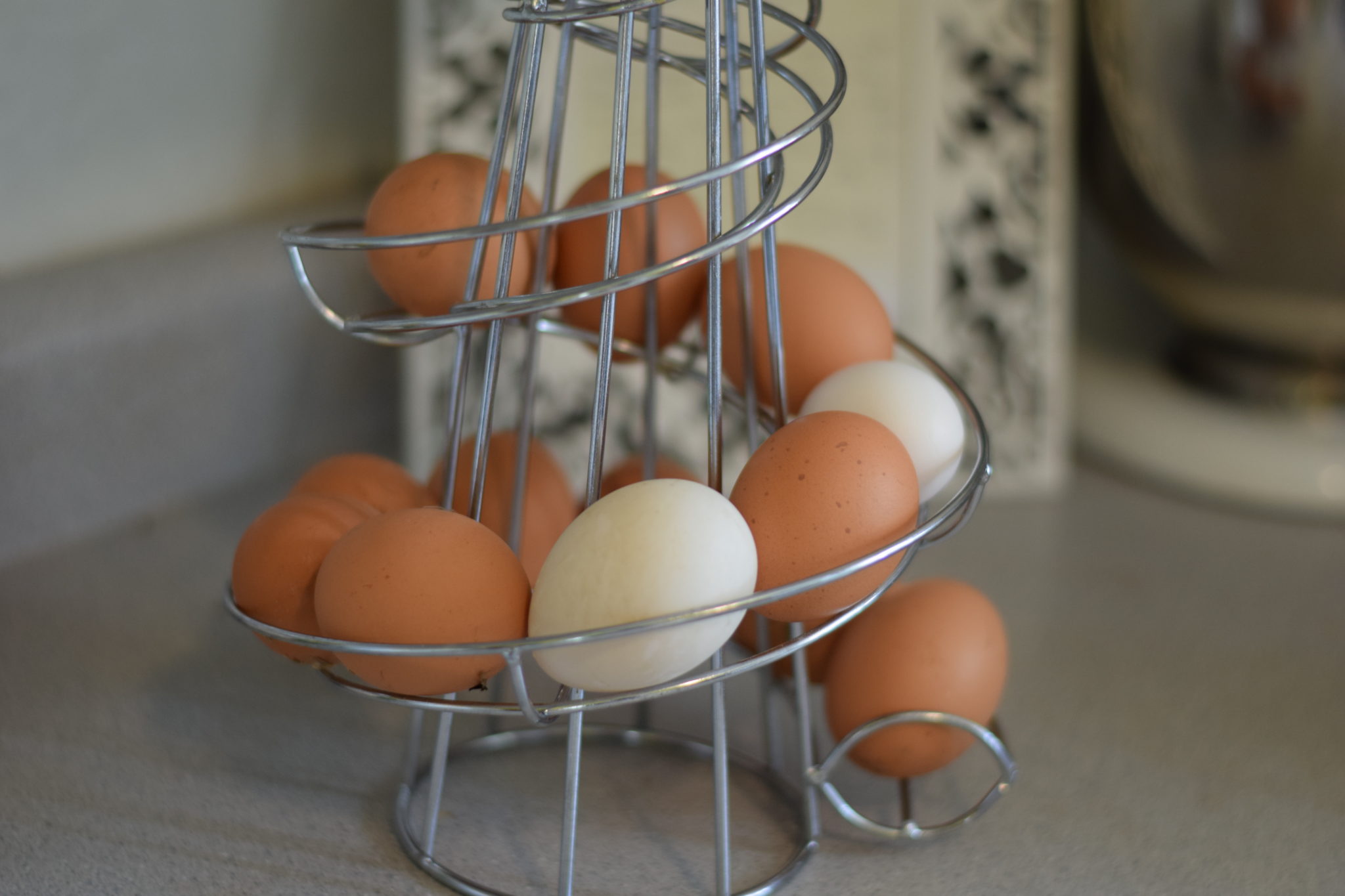 How to Make the Quiche
Here's what you'll need:
6 large eggs
2 tablespoons of butter
1 large sweet onion (I like Vidalia for this)
2 tablespoons of heavy cream
1 block of cheese (8 oz)
salt & pepper to taste
Instructions
Preheat your oven to 400 degrees.
Slice up onion into half moon shape. So cut it in half and then slice it long ways.
Preheat a skillet and melt the butter, add in onion slices and sauté until translucent.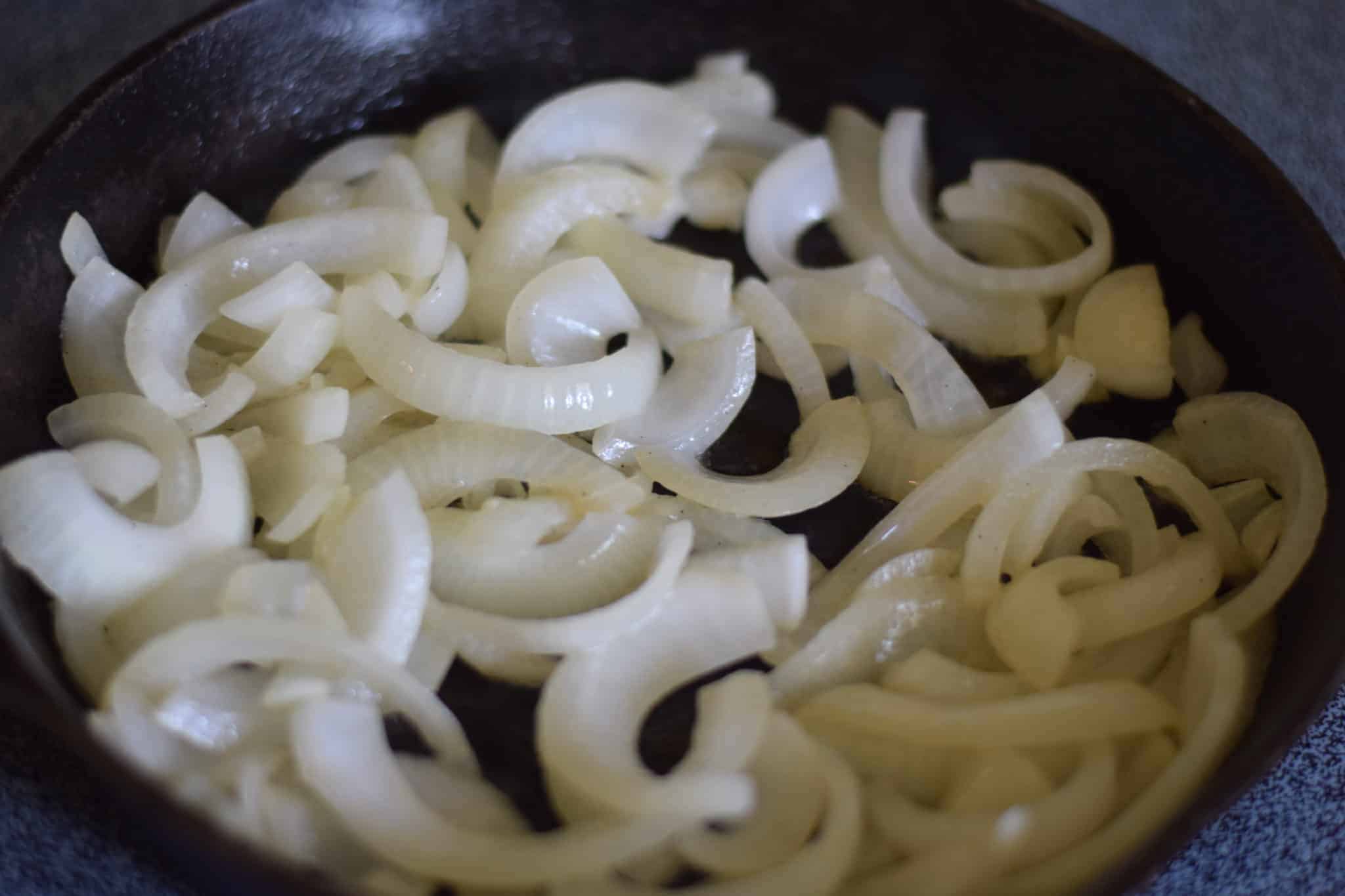 In a bowl, whisk together the eggs, heavy cream, and salt & pepper.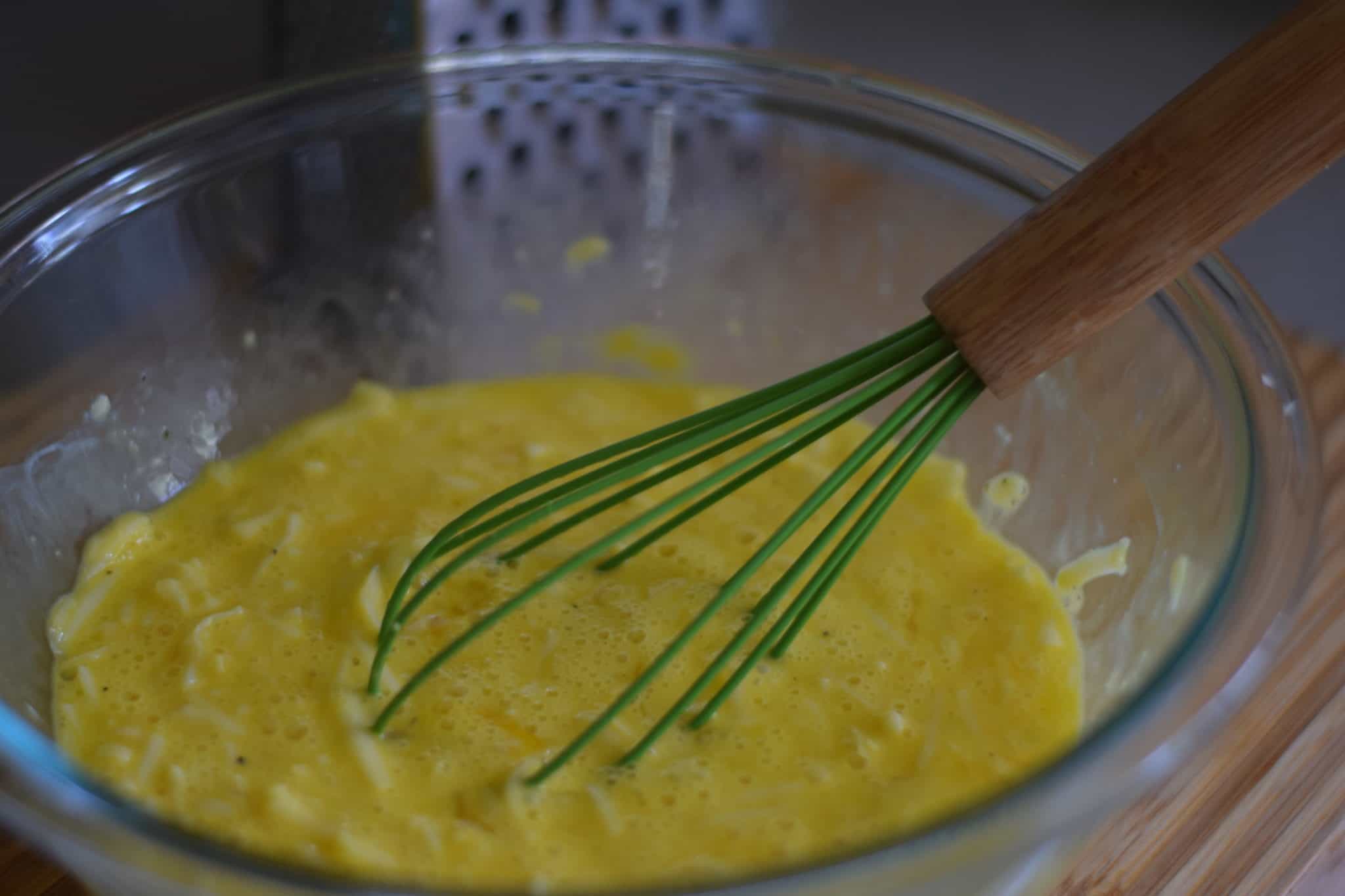 Shred the entire block of cheese and fold into the egg mixture.
Next, you'll add the onions to a standard pie pan (I used a 9 inch). Or you can bake this in a cast iron skillet if you prefer. I've done both. So, its really a preference thing.
Pour egg mixture right over the onions.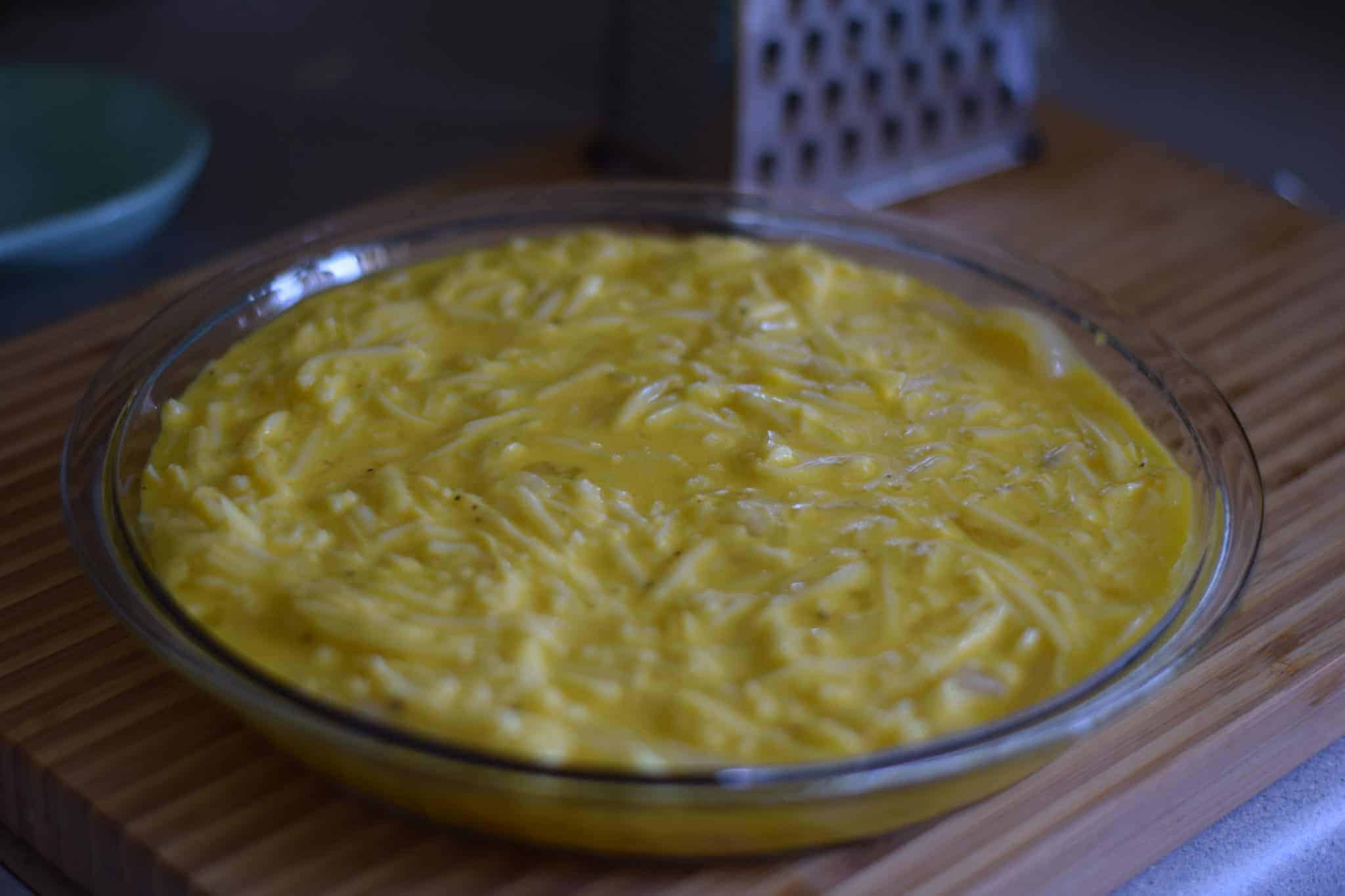 Bake for about 40-45 minutes or until the quiche has a nice golden layer on the top surface.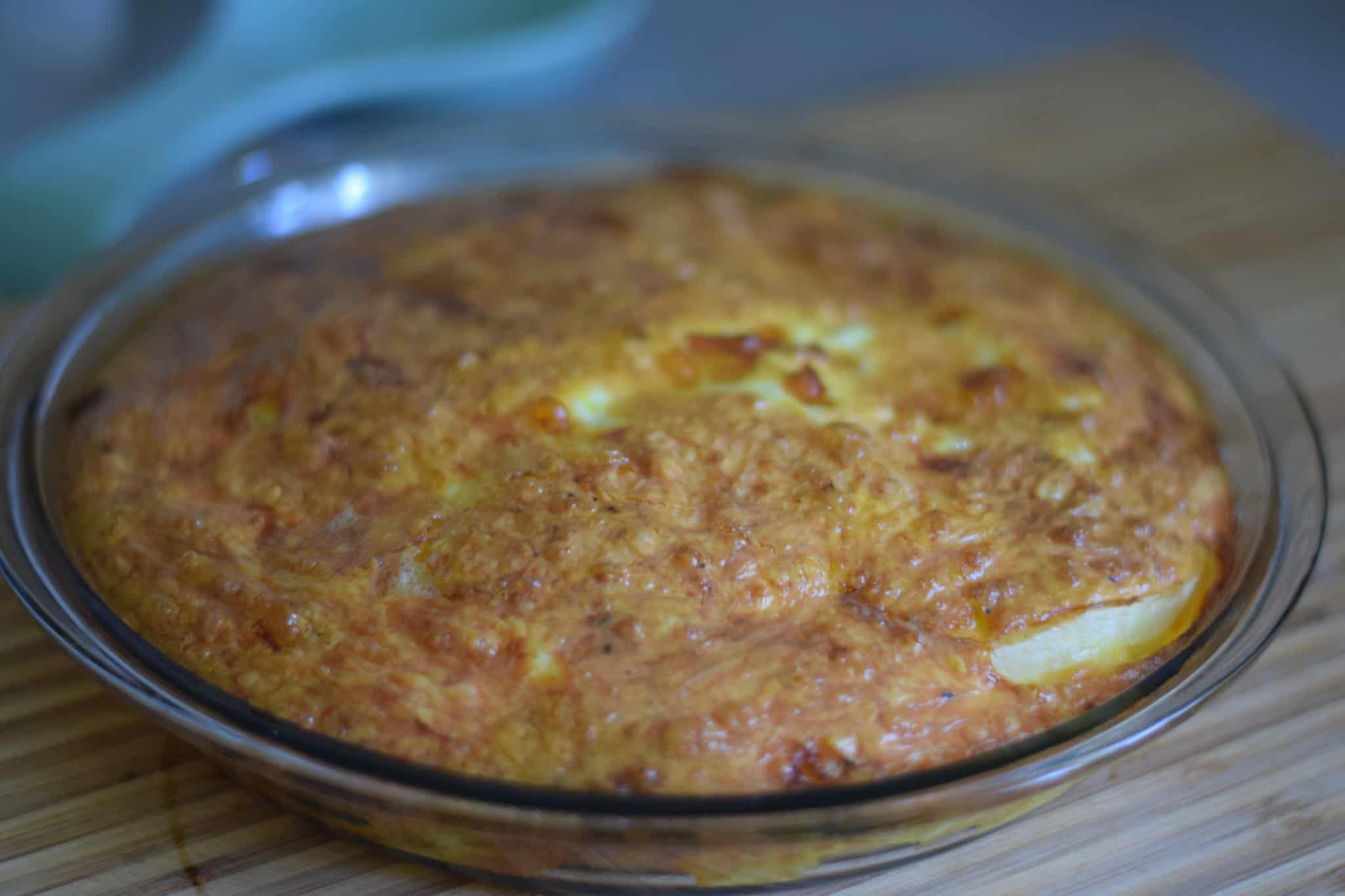 Allow to cool for about 15-20 minutes before slicing up.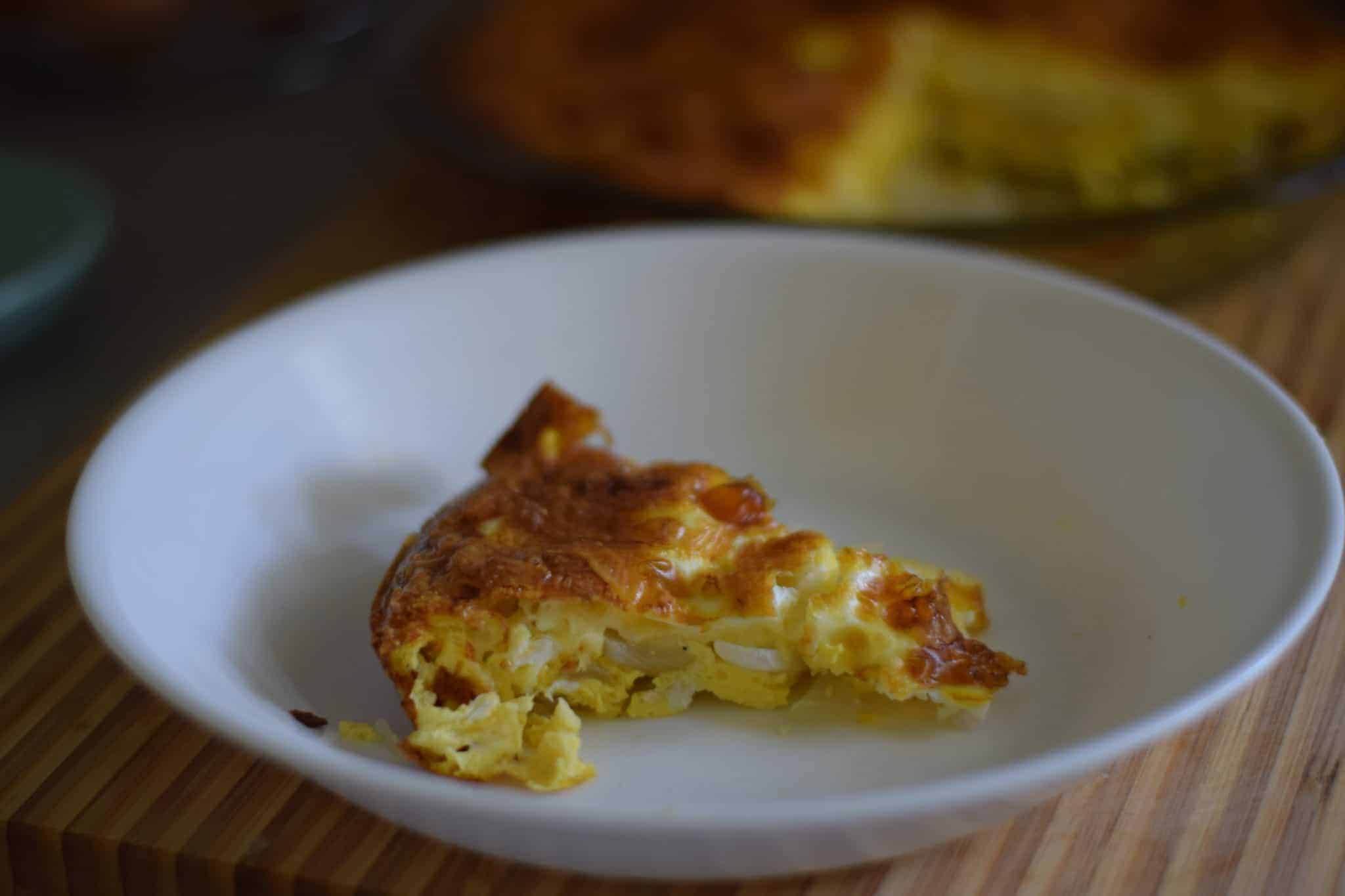 What you're left with is this incredibly easy quiche recipe (and super delicious, too!)
Enjoy.
Posts you may like:
[pt_view id="bdd3c1bqla"]