This super delicious caramelized onion quiche is packed with great flavor – with the sweetness of the caramelized onions and sharpness of the cheddar cheese, it makes a great and flavorful meal.
It is also crustless which makes this dish a snap to make for any meal!
It's a perfect meal that is great for brunch, a holiday breakfast, or even when making breakfast for dinner!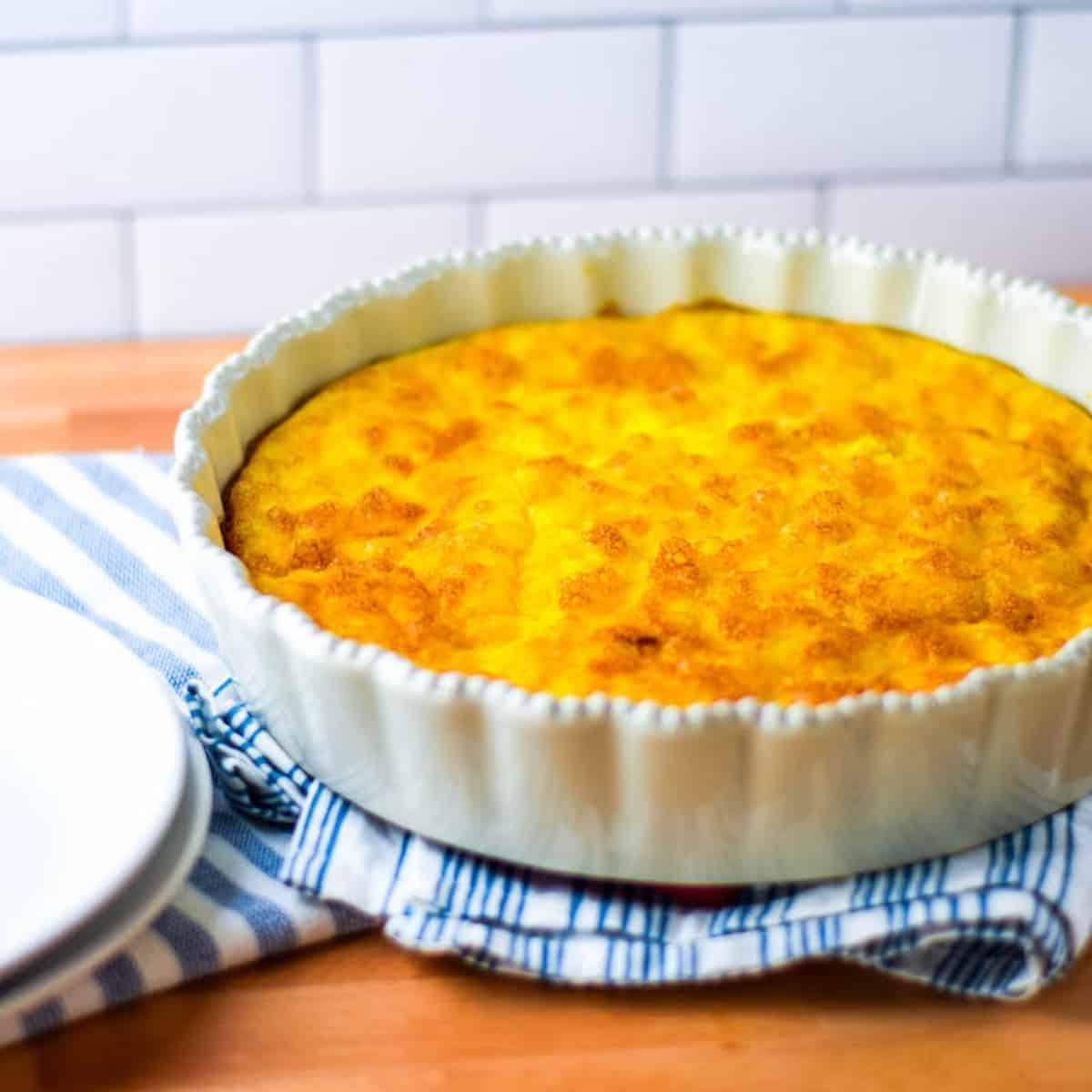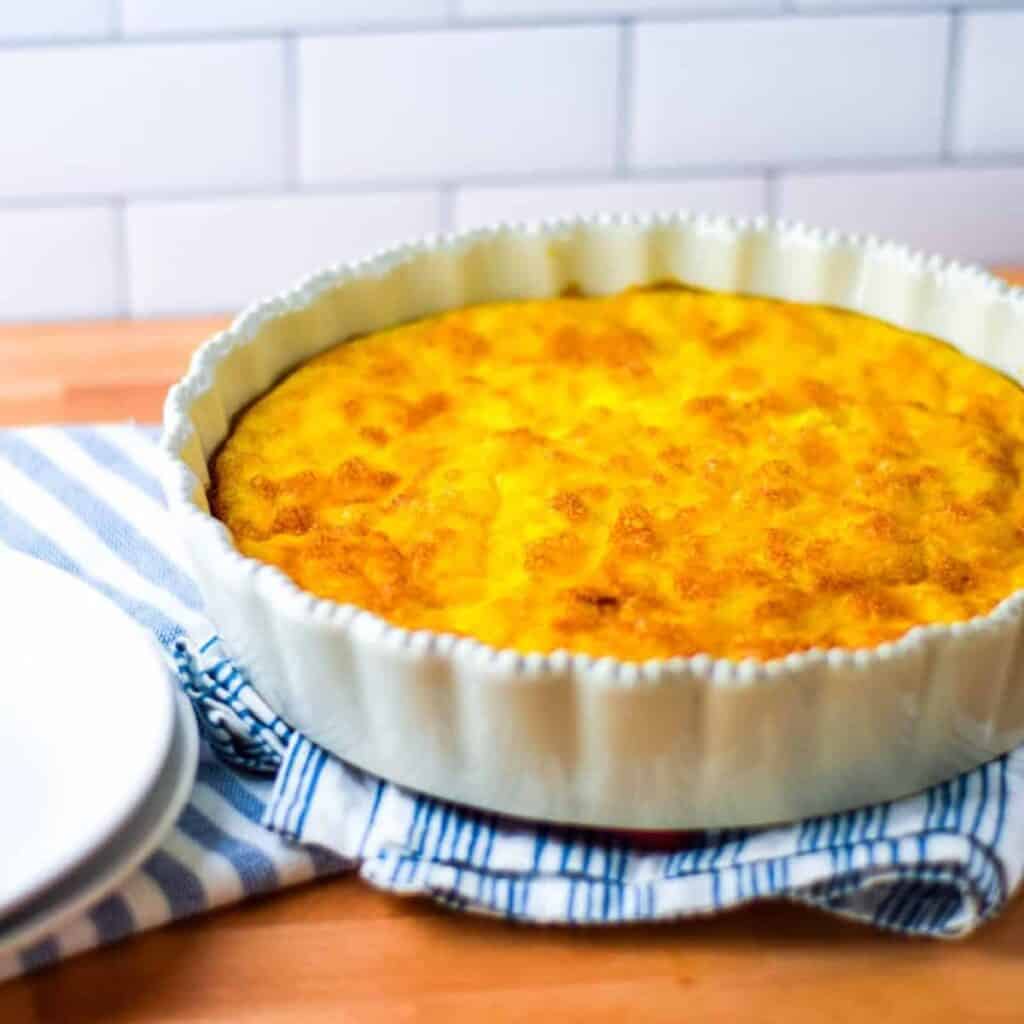 Crustless Caramelized Onion Quiche
This crustless quiche recipe is a perfect way to make this traditional egg dish without the extra carbs from the pie crust.
We love this meatless version which makes a great way for our family to get extra protein on days when we are skipping meat.
But…if you want want to elevate it a bit, just add bacon! Add in fresh cooked (and cooled) bacon crumbles while mixing the egg, cream, and cheese mixture!
If you're a lover of caramelized onions like we are, check out these other yummy recipes:
Caramelized Onion & Gorgonzola Pizza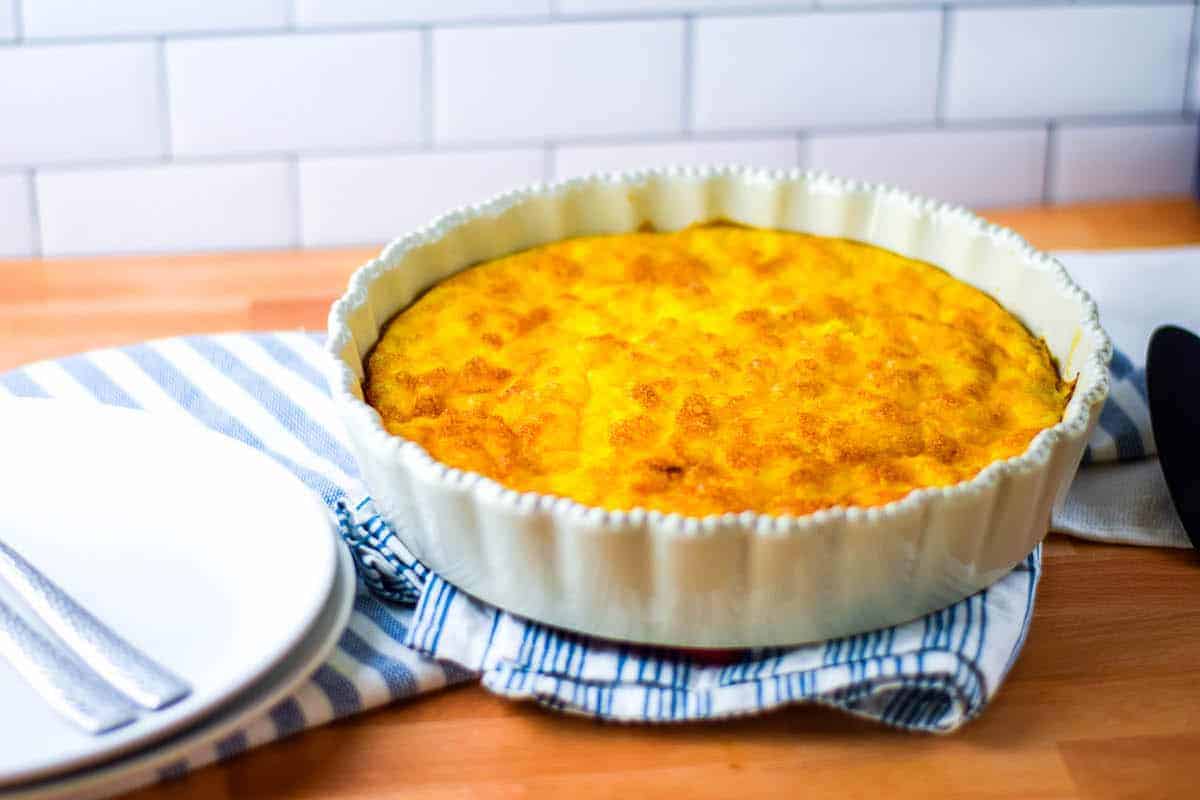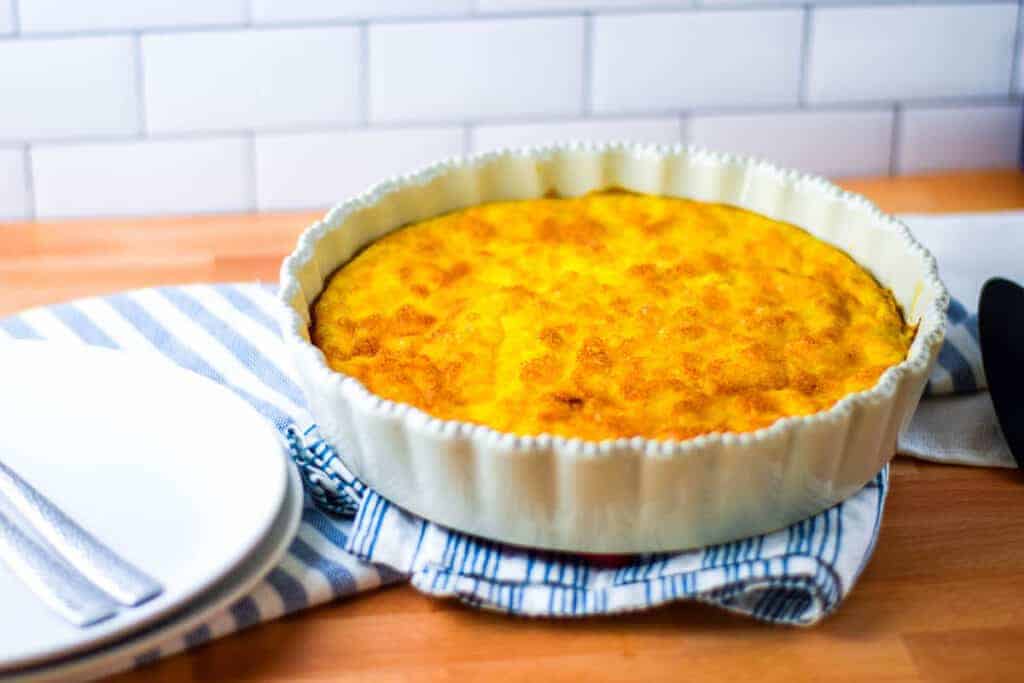 This caramelized onion quiche really elevates breakfast time. But it is also a great option for any meal time! Serve with your favorite breakfast side or fresh fruit & veggies for a super healthy option.
Looking for more new breakfast ideas? Check out these easy egg dishes:
More farm fresh recipes: