This simple to make recipe for green onion cheddar beer bread is so delicious! It is incredibly flavorful, moist and easy to make!
I use Guinness which gives it a great flavor! But you can use your preferred beer of choice. Just make sure that the bottle sizes/amounts are the same.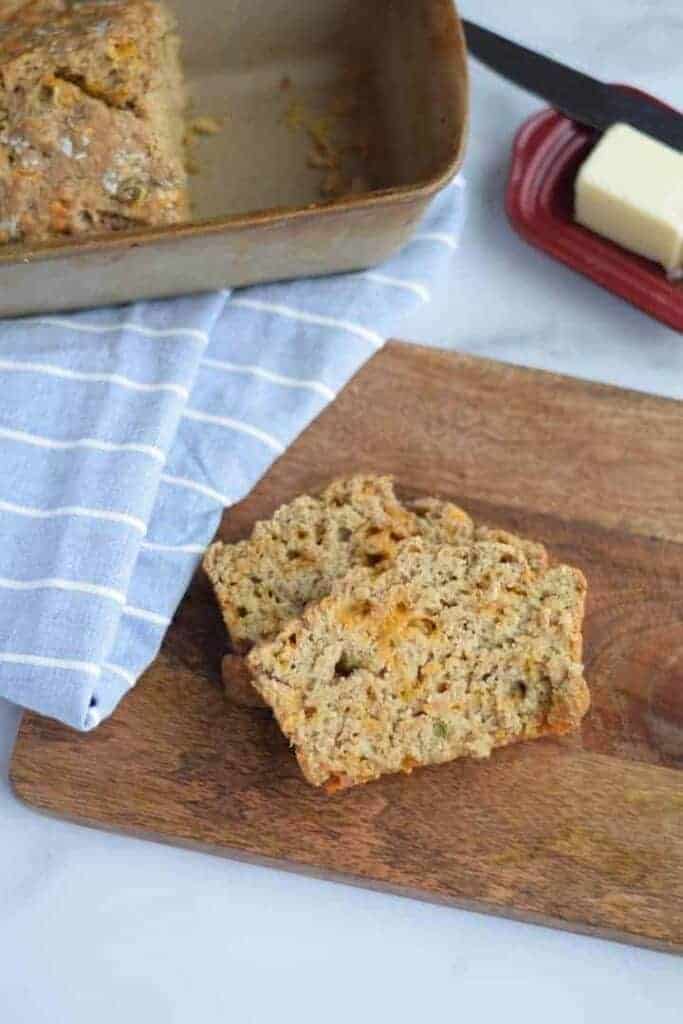 Green Onion Cheddar Beer Bread
If you're new to bread baking, this is a great bread to start with. It is uses a few simple pantry staples. Plus, a bit of Guinness.
There is no kneading or rise time involved.
And you're left with a flavorful, perfectly yeasty and moist loaf of homemade bread!
Serve it up warm with a slice of butter… it's so good!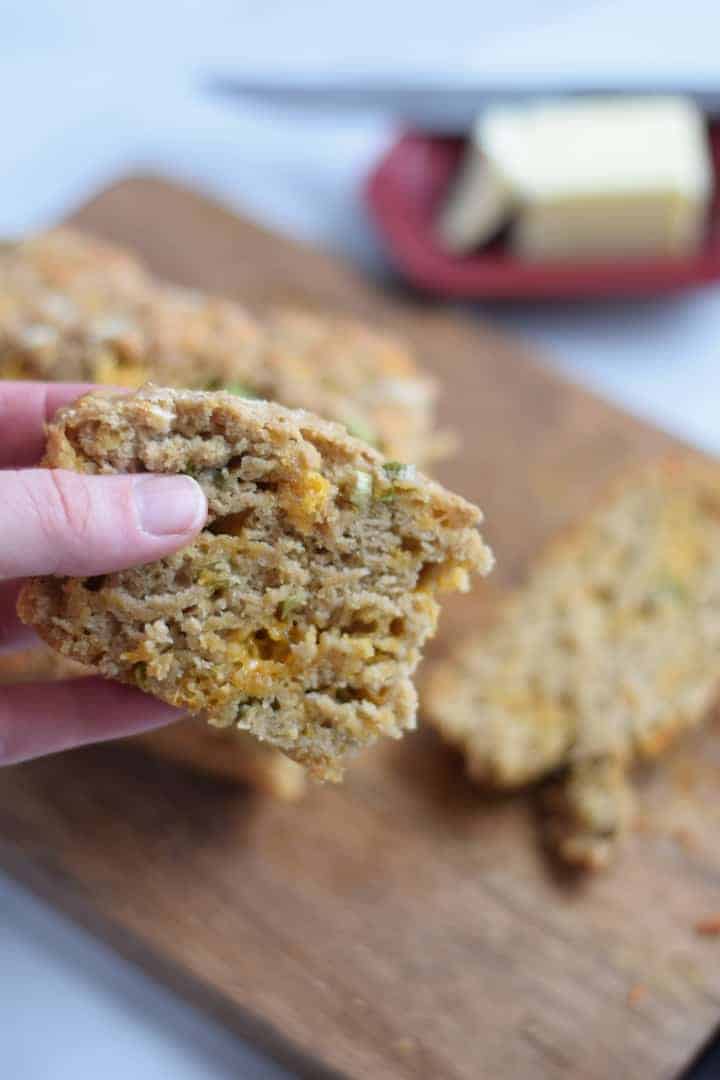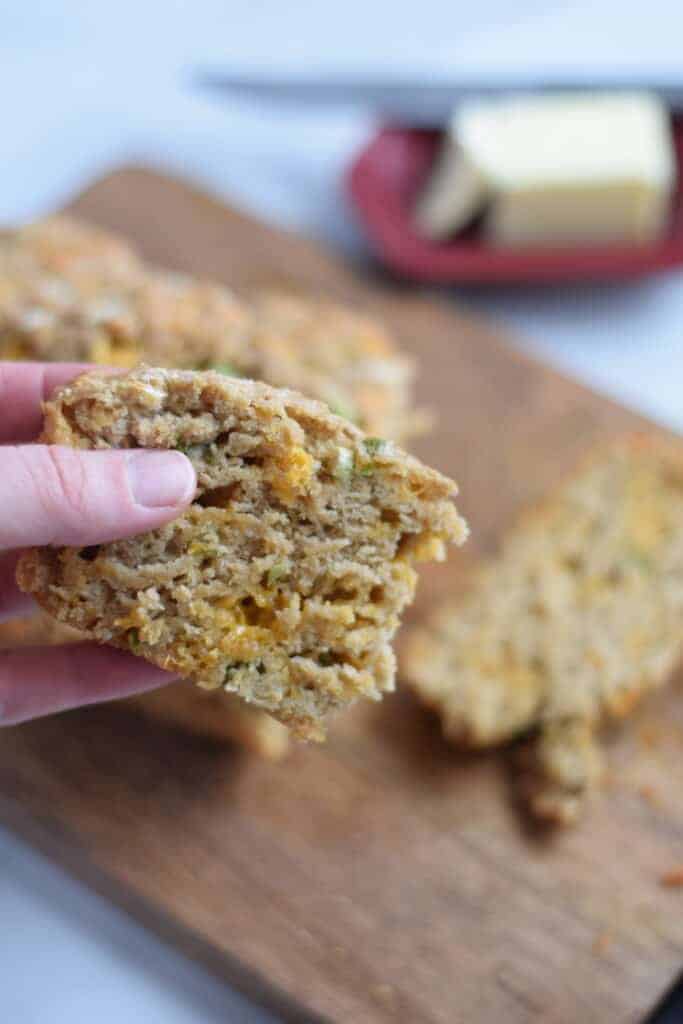 Steps to Making this Beer Bread
Gather your ingredients. I used the Guinness Draught Stout in an 11.2 oz bottle. Be sure to check your bottles, not all are the same size.
Here's what else you'll need for this recipe:
all purpose flour
baking powder
green onions
cheddar cheese
butter
salt
brown sugar
This bread comes out super moist and full of buttery perfection. And perfectly cheesy, too!
Not a fan of beer? Don't worry, you'll hardly notice it!
Seriously, this recipe is so good!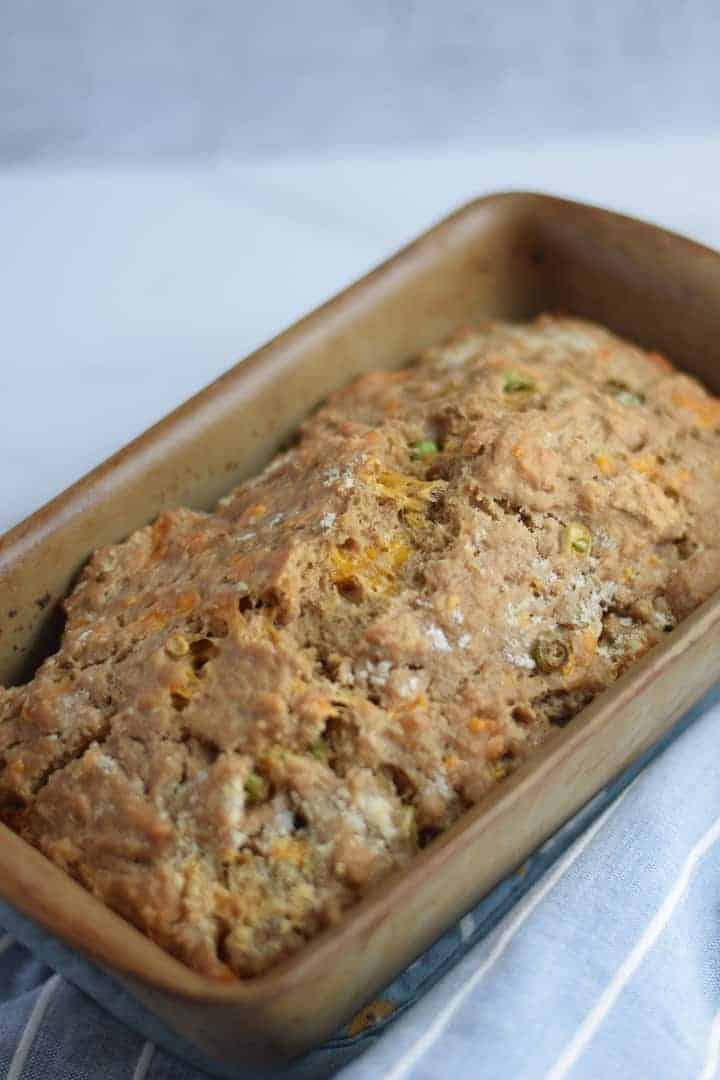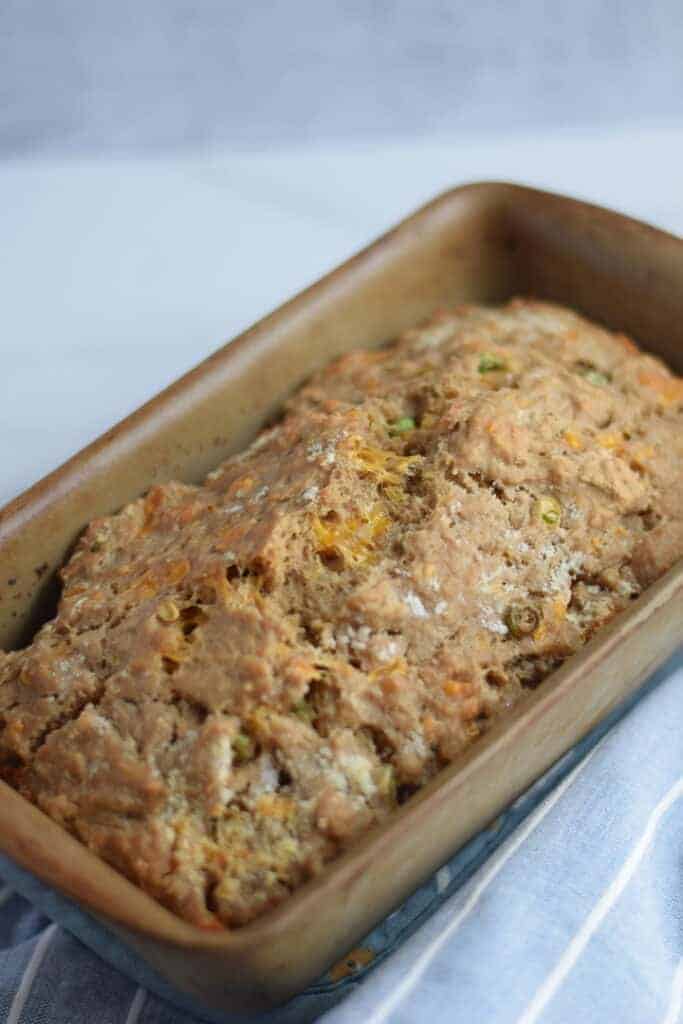 More Related Recipes
Here are a few more delicious recipes to pair with this bread recipe. All of them are Irish inspired for the perfect comforting dinner.
And most of them use basic pantry staples to help keep life simple.
Ninja Foodi Corned Beef and Cabbage (with Guinness)
Cheesy Ninja Foodi Mashed Potatoes
More Yummy Comfort Food: