These are the best homemade dinner rolls I've ever made! With only a few simple ingredients and no kneading is required for the perfect and soft dinner roll!
These homemade dinner rolls also have a slight hint of sweetness from all natural honey.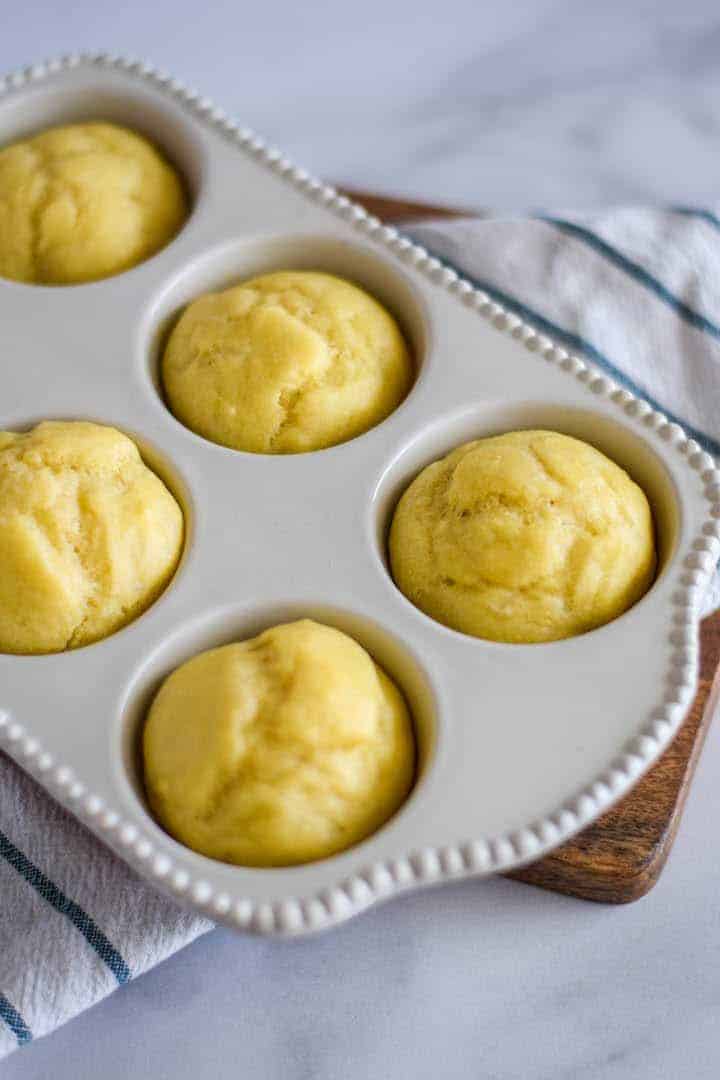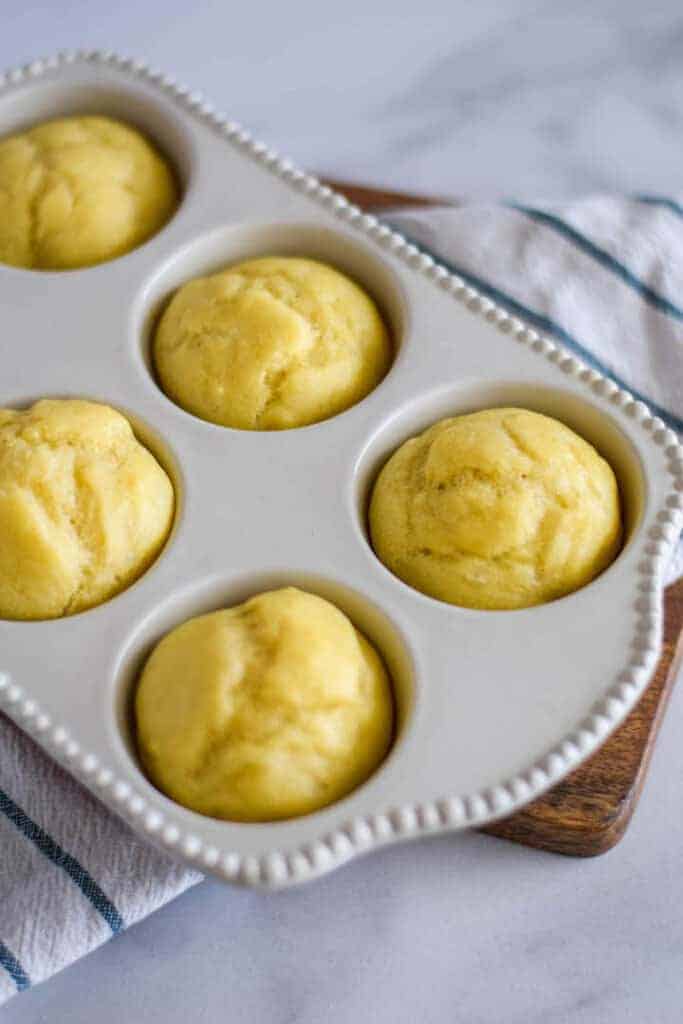 Homemade Dinner Roll Recipe
These dinner rolls are a cinch to make. And did I mention, they don't require any kneading?
They are simply made by mixing the ingredients together to form a thick batter.
And then dropping them into greased muffin tins.
After baking these rolls, they will come out super soft. And incredibly yummy!
Related Bread Recipes:
Olive Oil & Honey Banana Muffins
How to Make This Roll Recipe
Begin by mixing the yeast with warm water and honey until dissolved. Then add in half of the flour mixture and mix until smooth.
Next, add in the melted butter and egg until well combined. And then the rest of the flour. Allow to rise until double.
While the dough is rising, I start to prepare the rest of dinner. That way these rolls are the last things to make. So they'll be warm & fresh out of the oven in time to eat our meal!
These are a drop dough recipe. So you'll fill muffin pans about half full. It makes 1 dozen delicious dinner rolls.
Recipes that Pair Well with These Rolls
Creamy Italian Sausage Tortellini Soup
More Comfort Foods: