This year, we needed to expand our goat shelter but stay within our end of the year budget. So my skilled husband put a plan together on how to build a super frugal goat shelter.
In the past our goats have been housed in the barn opposite side of our chickens. But we have made some changes to our farm and we've grown a little over the past couple of years. So, its time for some updates.
Its officially winter and we're in the middle of this year's kidding. Its bitterly cold, my bones ache and my hands are starting to crack from the dry, winter air. No matter how many years, I've lived in Nebraska, my California body just won't get used to the midwest winters! Its definitely not my favorite time for project building or outdoor work.
But kidding season is pretty awesome and its one of my favorite times of the year. So it makes it all worthwhile!
Because I mean, check out the cuteness.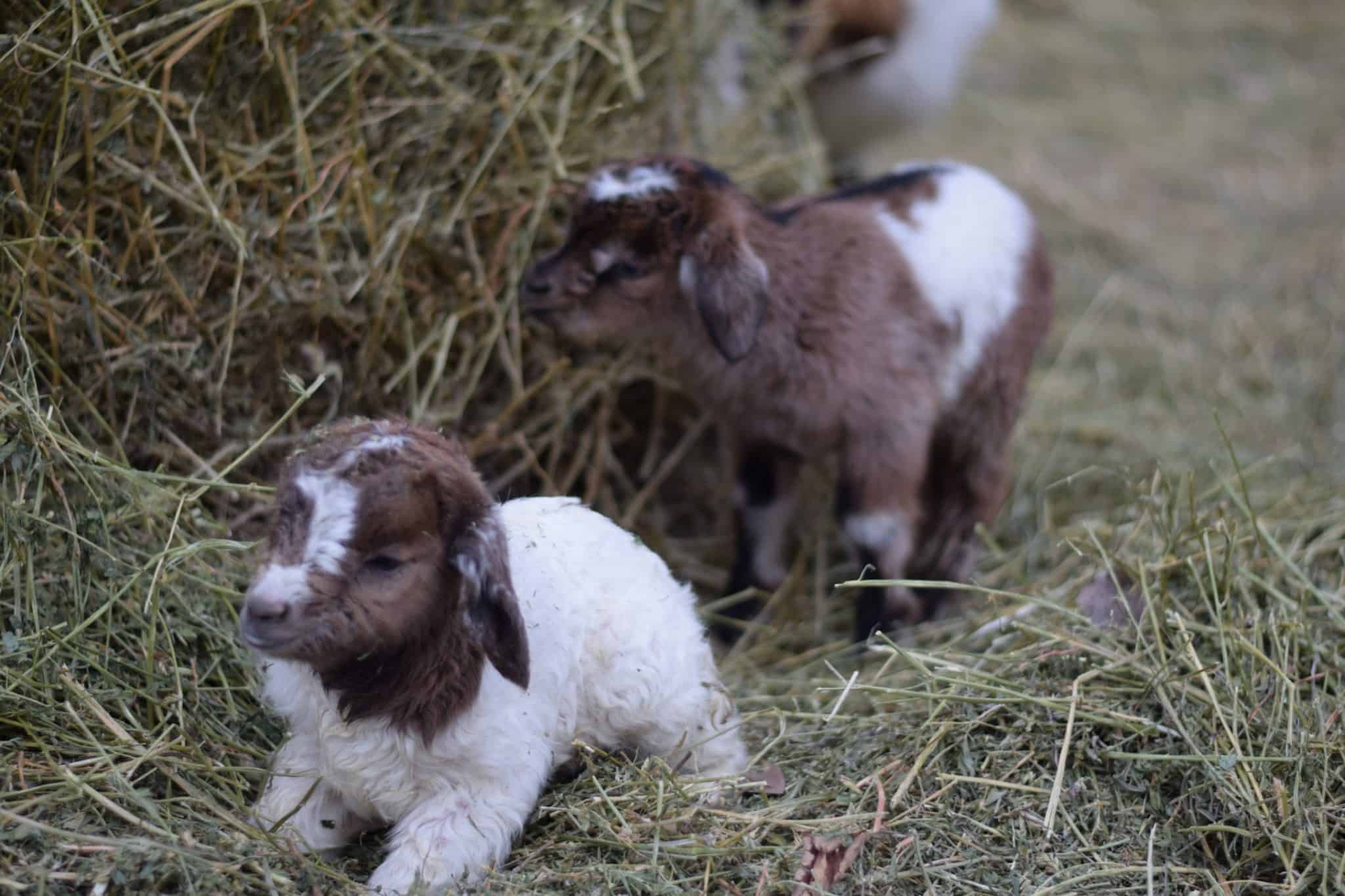 How to Build a Super Frugal Goat Shelter
I am very fortunate to have married a man who is very skilled in our DIY projects. Poor guy usually grumbles when he hears me mention the word Pinterest.
And over the summer he put together this awesome greenhouse for me. What a sweet man, I have!
He put together plans for a simple and very frugal goat shelter for our expanding goat herd. We have loads of pallets floating around the farm for these projects so we can keep on our budget.
This project is also very simple. He was able to put it together within an hour or so.
We aren't usually procrastinators that wait until the snow is already on the ground for these type of projects. The craziness of the summer has kept my hardworking husband busy and we are playing catch up on our projects since things are starting to slow down just a tiny bit.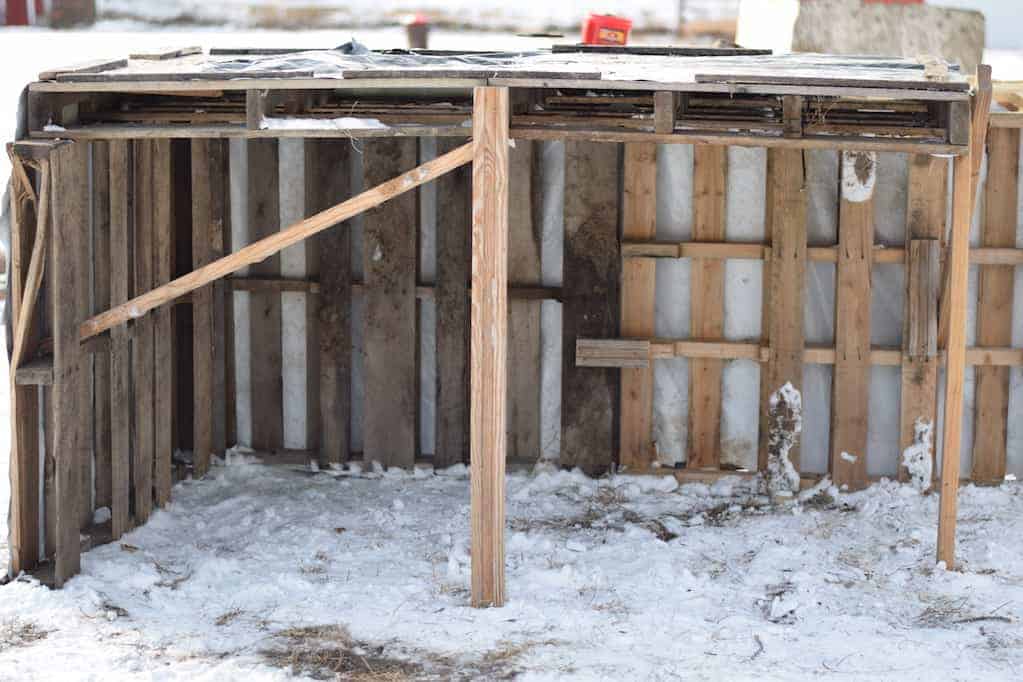 Frugal Goat Shelter Supply List
7 pallets, just about any size will work as long as they are the same dimensions. 5 of the pallets are used for the structure and 2 are used for parts/pieces.
Several 1 inch and 2 inch screws.
Large piece of scrap plastic silage cover (check with your local farmer/rancher) or you can use tarps. We went with a silage cover because its what we had available.
A really good drill. This is the one my husband uses for all of his farm projects! And its one he seriously loves and would recommend to anyone.
How We Put the Goat Shelter Together
We started off by lining two of the pallets together, side by side, and then securing them with screws.
Next, we added a pallet to each side of those pallets. And then we placed two pallets on the top to create a roof. Securing them all really well with screws.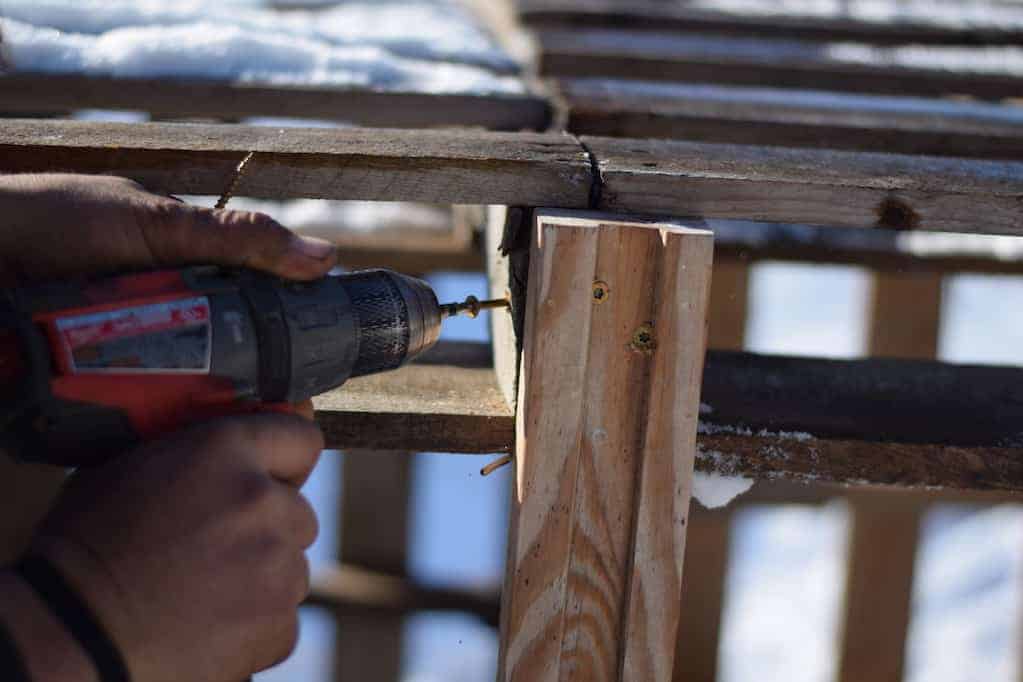 My husband took apart pieces from other pallets and used them to make this goat shelter more secure.
Lastly, we added the plastic silage to protect the entire structure and our goats from the cold weather.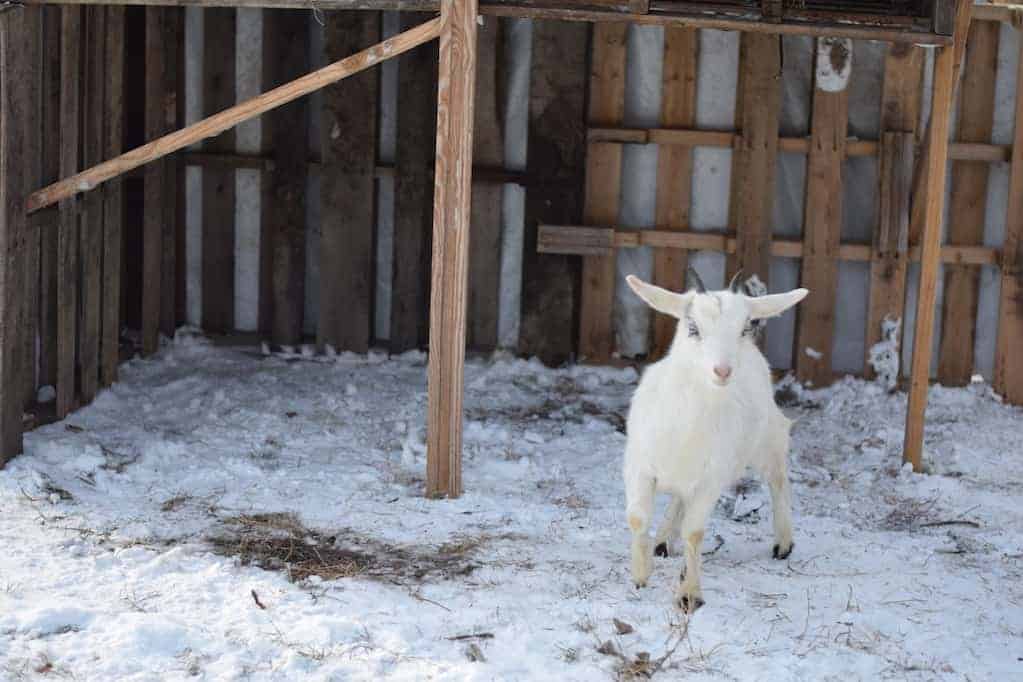 And of course before we moved the shelter to our goat yard for all of the goats to enjoy, we let Goat test it out! Yes, thats her name. Ha.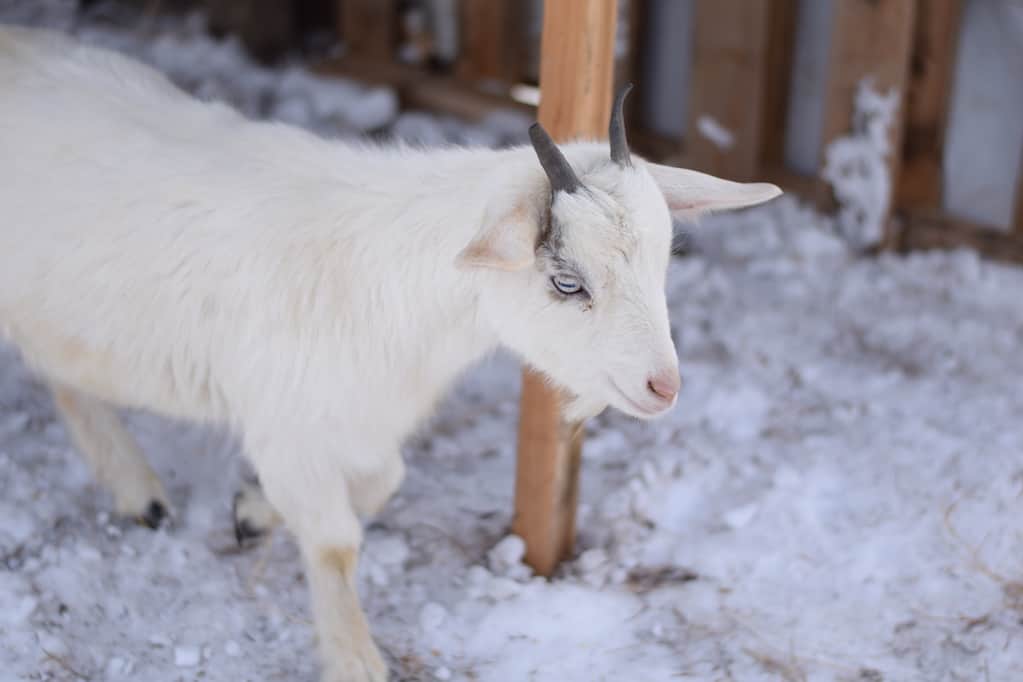 This beautiful little lady totally approves.
This super frugal goat shelter is really easy to put together and perfect if you're trying to stick to a budget!
More Goat Posts: