This acorn squash soup recipe is perfectly velvety and creamy. And it makes the ultimate seasonal comfort food.
Pair it with a slice of freshly baked bread for a perfect cozy and hearty meal.
With only a few simple ingredients, you'll have dinner on the table for a delicious family meal that will take the chill out of those blustery fall and winter nights.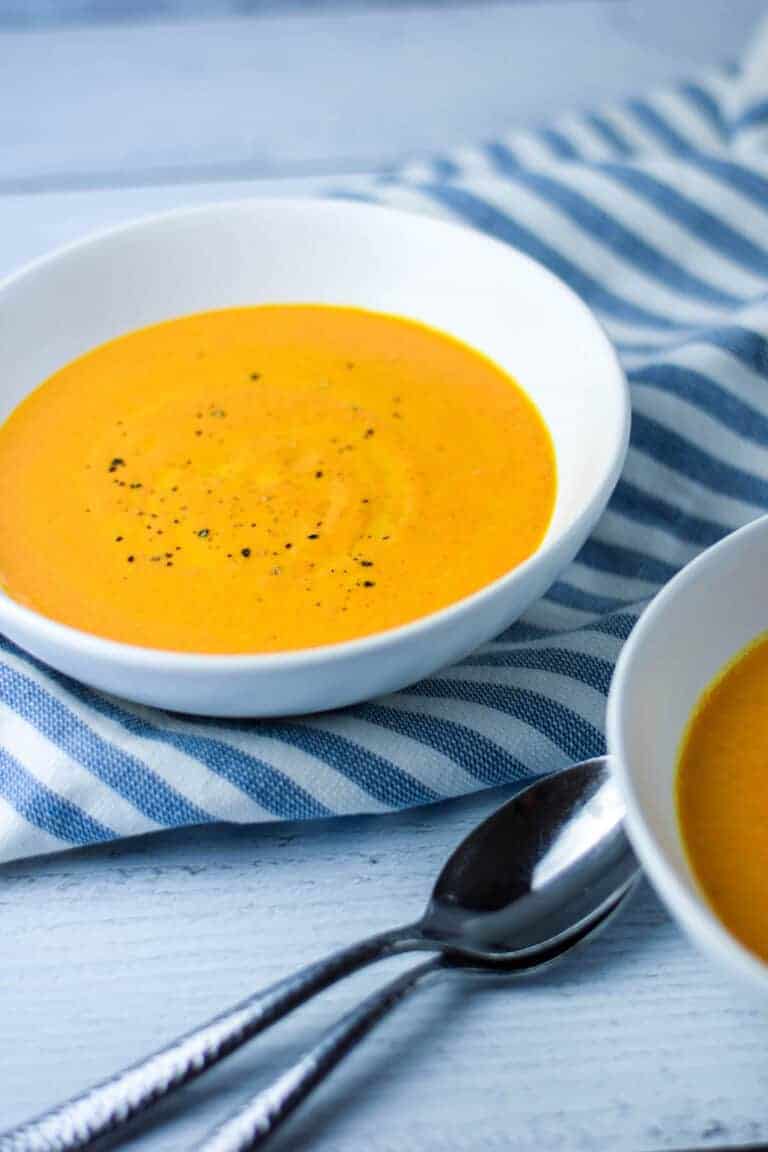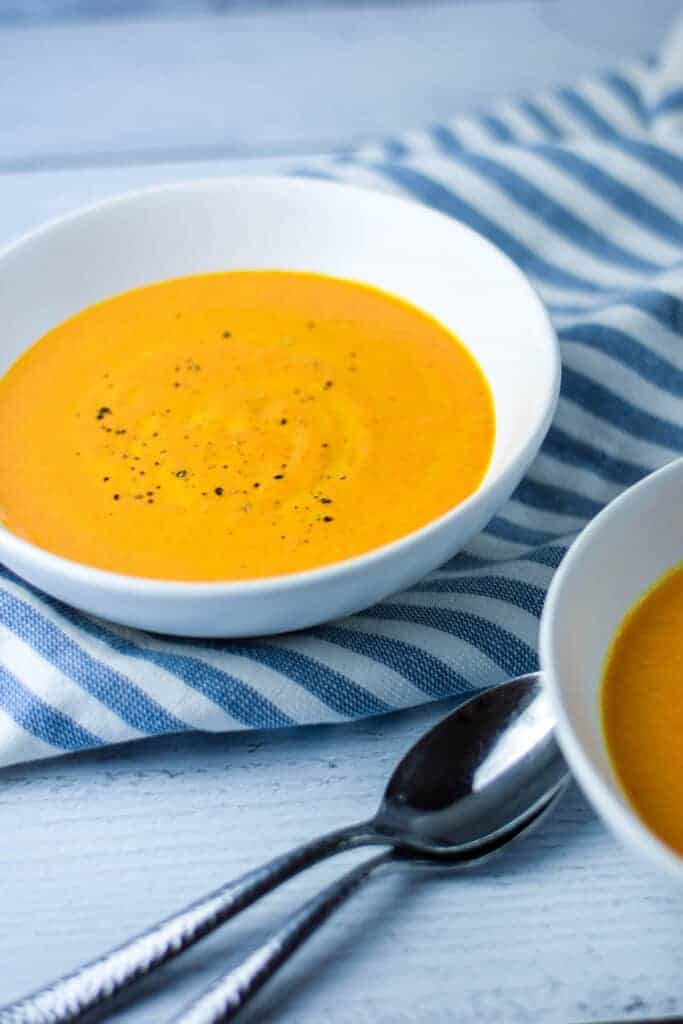 Acorn Squash Soup Recipe
This yummy soup recipe combines the sweetness of carrots with the mild and slightly nutty flavor from the acorn squash and the richness of the chicken broth.
Plus add in the creaminess from the butter & heavy cream, this soup is absolutely scrumptious.
It makes a big batch perfect for family dinner or to save for leftovers to enjoy through the week.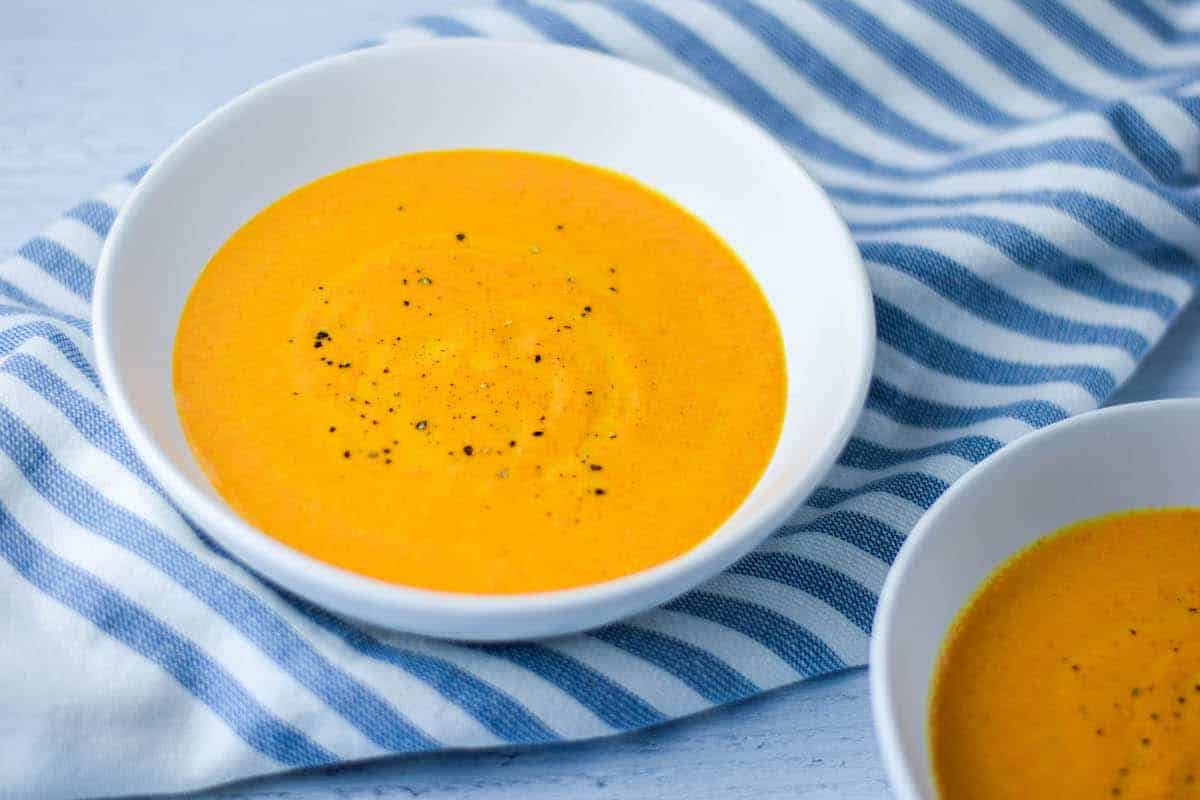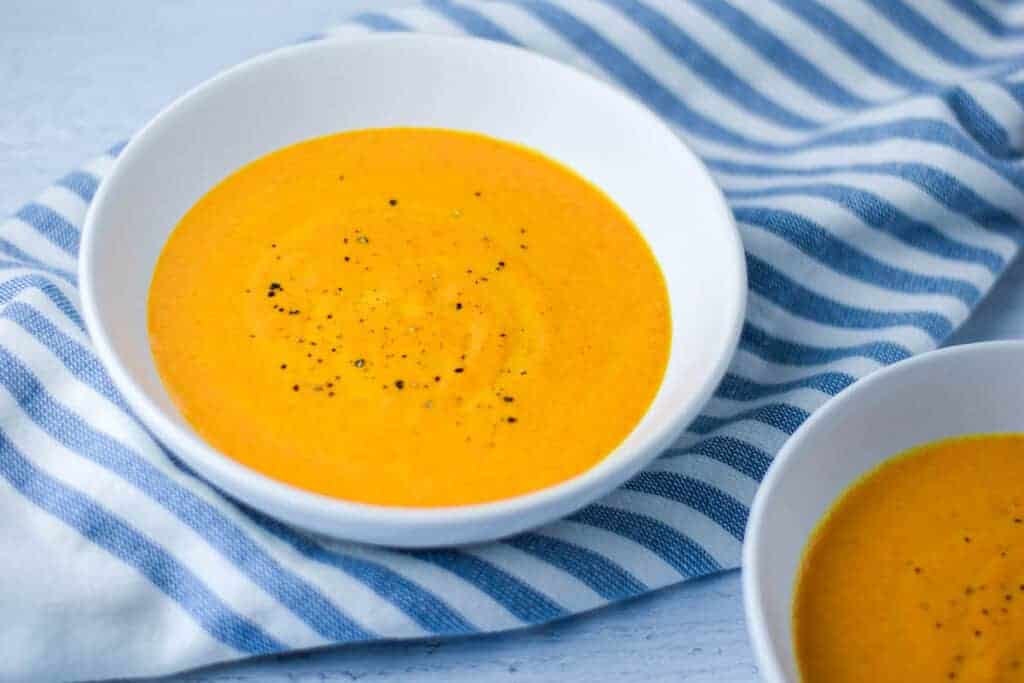 This recipe stores really well in the refrigerator for a few days.
To reheat it, just simply add to a pot and simmer slowly over medium low heat until warmed through.
More of my favorite comforting soup recipes to try:
Creamy Italian Sausage and Tortellini Soup
Italian Sausage and Potato Soup
Or pair it with one of these super easy homemade bread recipes! There are more than 20 delicious EASY bread recipes to choose from in this yummy collection.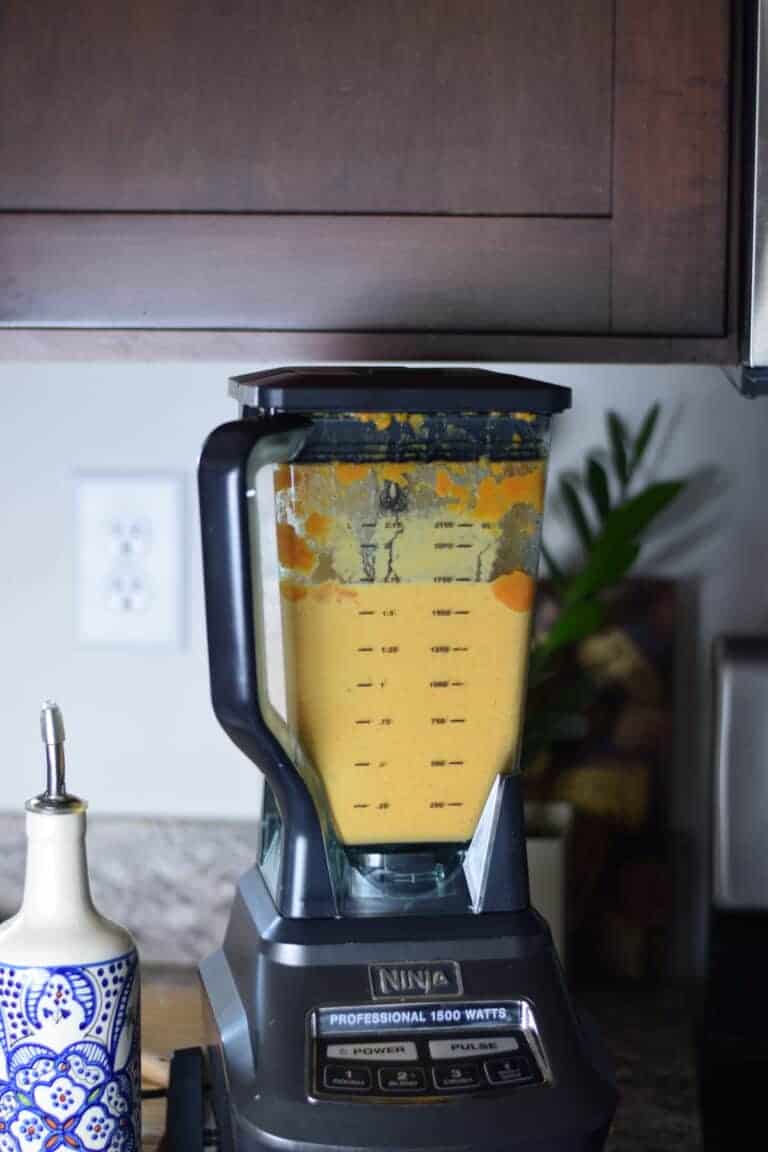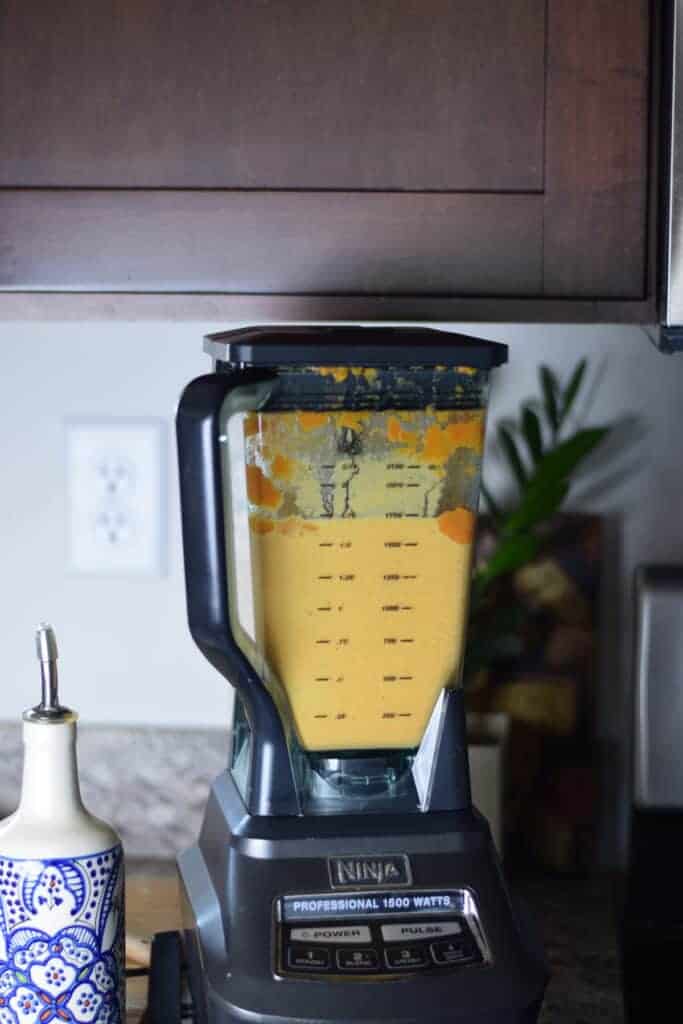 Helpful tips
When blending the soup mixture, I recommend using a blender instead of an immersion or stick blender.
It creates a better texture for this soup recipe.
Allow the soup to cool slightly, for about 15 minutes before adding to the blender.
Just be sure to follow safety precautions when blending hot liquids. Holding the lid in place with a kitchen towel or oven mitts are super helpful!
More Comfort Foods: