This creamy Italian Sausage Tortellini Soup is a perfect comforting recipe. It is ready in under 30 minutes, making it a great weeknight meal. Made with yummy Italian sausage and parmesan cheese, its definitely not lacking in flavor!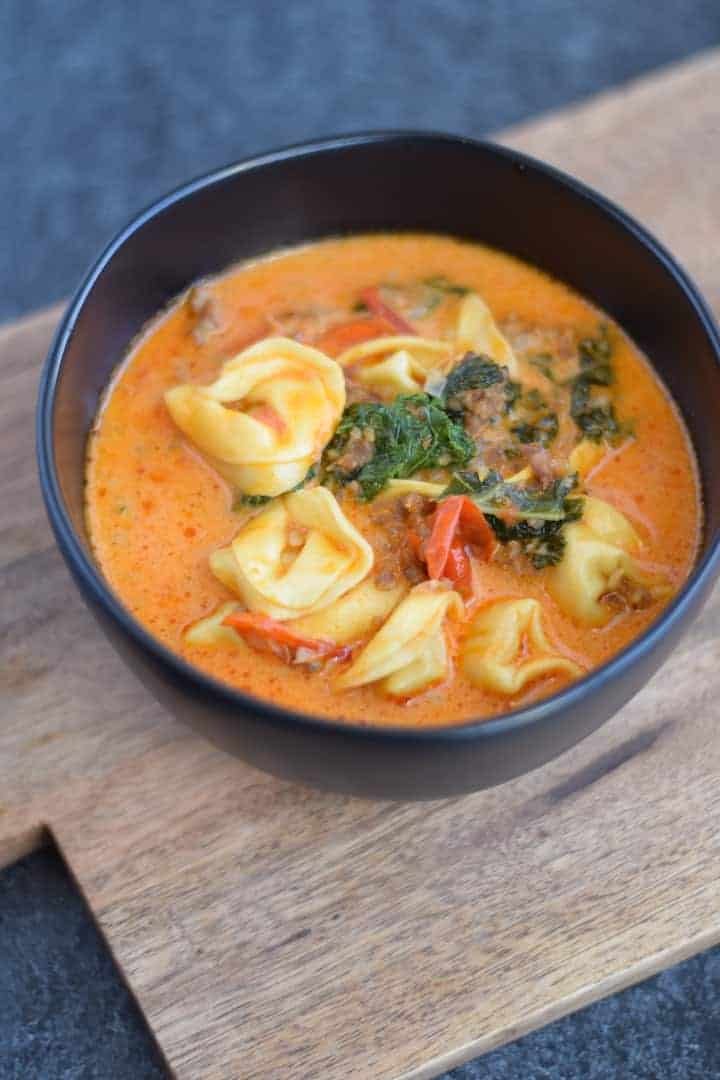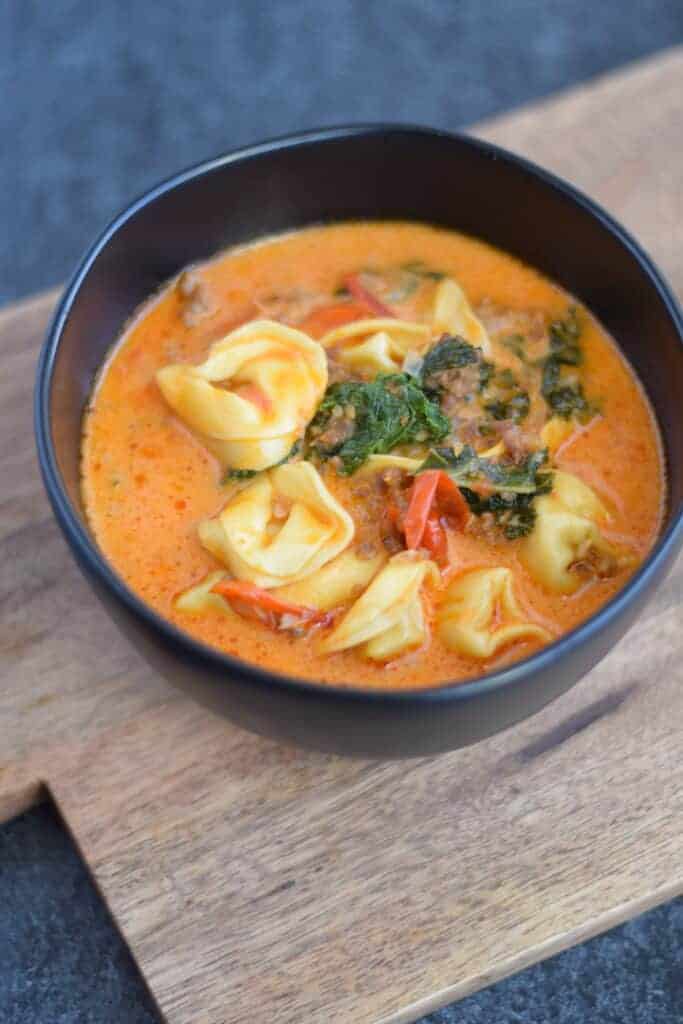 This soup recipe is perfect for a cold fall or winter evening. It is super warming and comforting. And the best part, it is ready in under 30 minutes.
But don't let that short cook time fool you, this Italian sausage tortellini soup is not short on flavor.
This creamy soup only requires a few simple ingredients, a short simmer time. And you'll have a savory meal that the entire family will enjoy!
Related Recipes:
Italian Sausage and Potato Soup
This soup can be stored in the refrigerator for a couple of days. To warm up, slowly heat up over low heat on the stove top.
Italian Sausage Tortellini Soup
When making this soup recipe, I recommend getting all ingredients prepared first. It will save time and make the recipe easier to cook.
More Recipes: