Caramelized onion pizza with delicious creaminess and sharp gorgonzola flavors. Is there anything better than a delicious homemade pizza?
This one is full so much goodness. Oh my! The sweet caramelized onions pairs perfectly with the slightly sweet and salty gorgonzola cheese.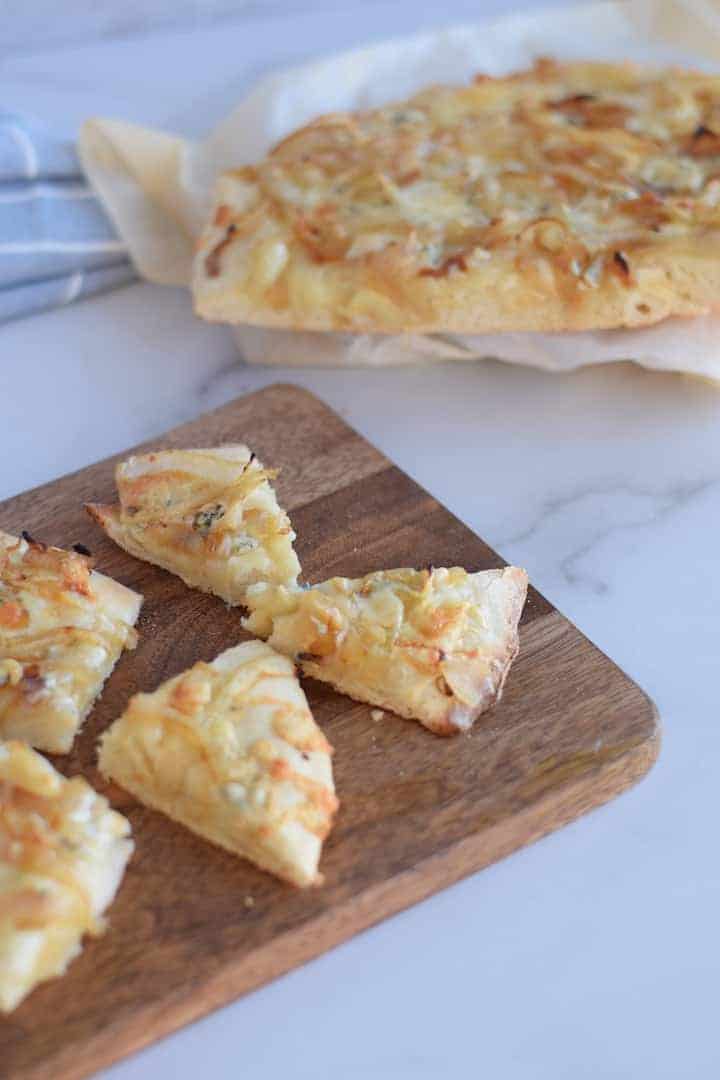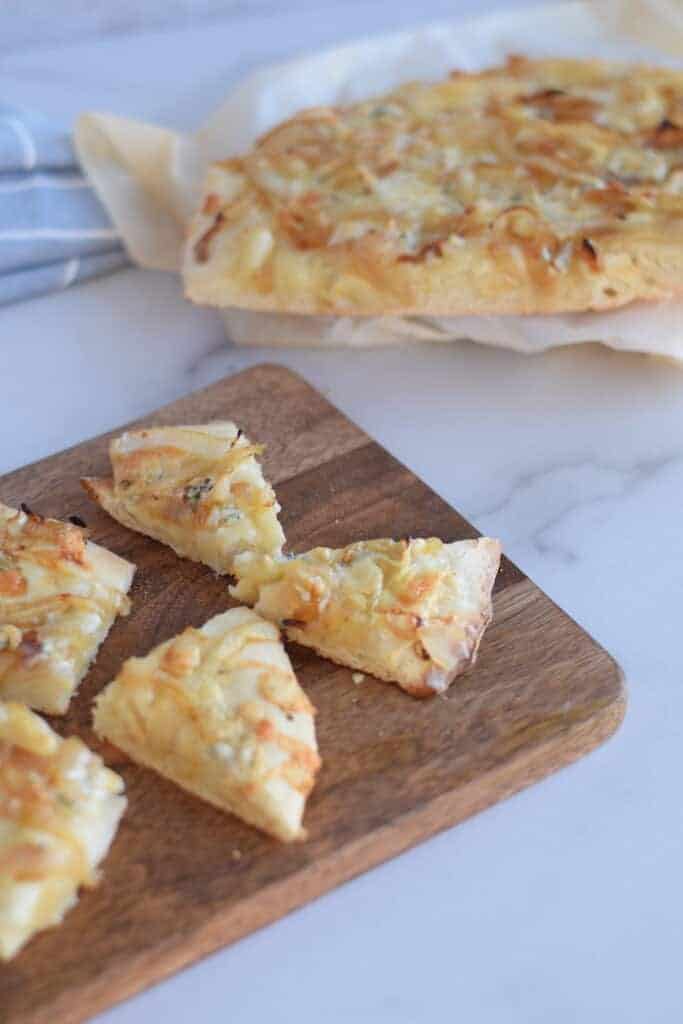 Caramelized Onion Pizza with Gorgonzola – the steps
When making pizza at home, it all starts with the base. I make my pizzas completely from scratch. And I start off with this homemade pizza dough that my Italian grandmother taught me how to make.
It doesn't take much effort and only takes about 1 hour to rise. So when planning your meal, take that rise time into consideration. The pizza only takes about 15 minutes to bake, so it definitely worth it in my opinion!
Once your dough is ready, cut it in half and roll out each pizza. The shape isn't too important. And I believe the less perfect, the better. It gives it a nice rustic appearance.
You'll want it to be about 1/4 inch thick or so. This pizza dough is kind of thick and full of delicious carb goodness!
Preheat the oven to 475 degrees F.
Caramelize the Onions
While the oven is preheating, begin to caramelize the onions. Cut up the onions in half and then start slicing them up to about 1/4- 1/8 inch thick pieces.
Heat up the cast iron skillet with the olive oil. And then sauté the onions, stirring frequently.
For this pizza, I lightly caramelize the onions because when baking, the onions tend to crisp up a bit more. Fully caramelizing the onions leaves the onions tasting burnt and bitter.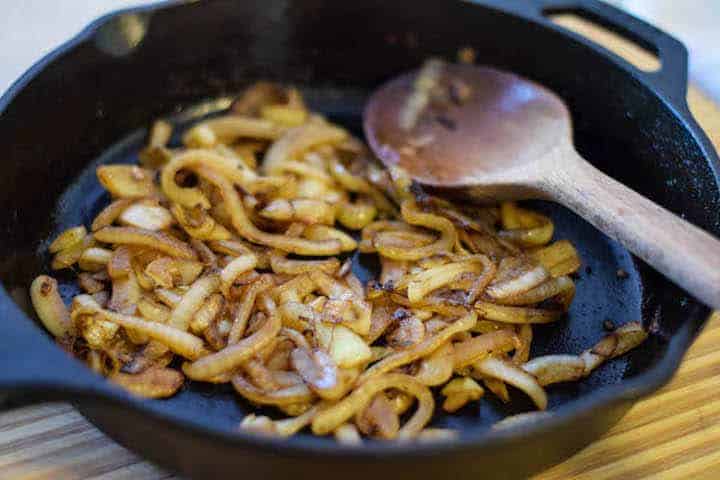 Layer on the Toppings
After the dough is rolled out, transfer the dough to a parchment paper lined baking sheet.
Next, use your fingers to create little wells in the dough.
Then drizzle just a bit of olive oil over the dough and brush it around, making sure to coat the edges.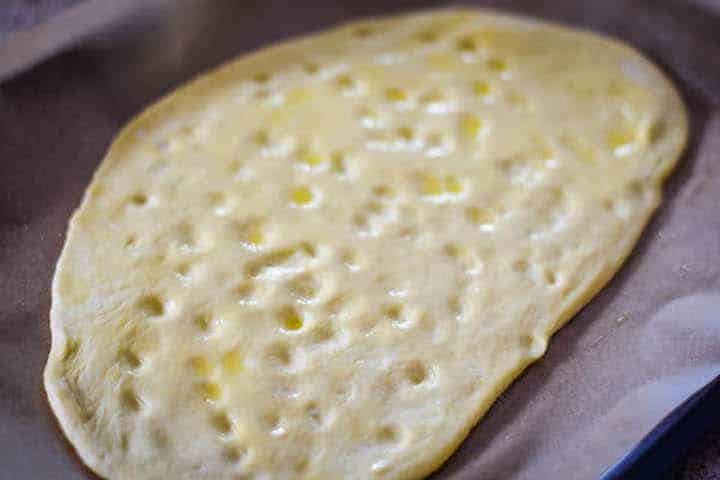 Sprinkle the shredded mozzarella cheese evenly to both of the pizza doughs. Next, begin to layer on the caramelized onions.
Using a good quality gorgonzola is so important. There are two different versions of gorgonzola – dolce and picante. I prefer the sweetness of the dolce. It really goes well with the caramelized onions.
Use a fork to crumble off pieces of gorgonzola and then sprinkle them around your pizzas.
Bake in the preheated 475 degree oven for between 13-15 minutes or until the edges of the pizza are nice and golden brown.
More Delicious Recipes:
More Delicious Recipes: