This deliciously smoked Traeger breakfast skillet makes an amazing summer time breakfast… or anytime meal! It's perfectly creamy and packed full of flavor.
I'm telling you, this smoked egg frittata recipe is the real deal! And a must try…soon to be family favorite meal.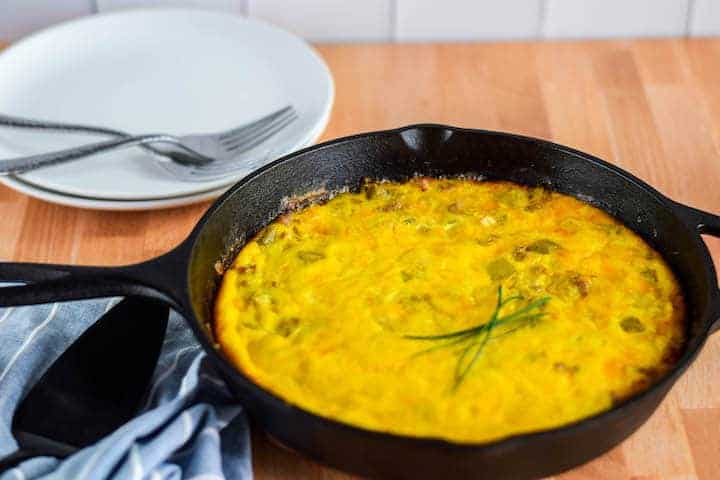 Smoked Traeger breakfast skillet
Keep the heat out of the kitchen this summer. Cooking eggs on the Traeger grill is not only a great way to use up farm fresh eggs, but also saves the use of the oven during the hot summer months.
This recipe a great way to reimagine the same old boring breakfast, it also makes a delicious dinner time meal. Which is how our family usually eats this frittata.
Especially during the warmer days of summer.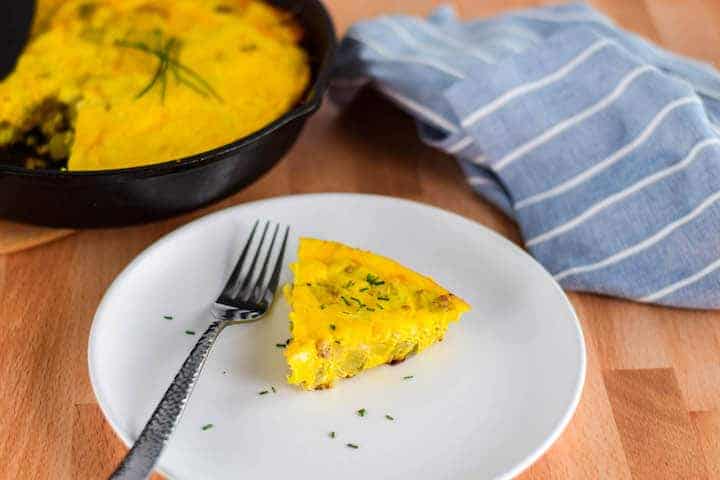 More egg recipes:
Tips for making this recipe
This frittata dish is very versatile and can be started in the kitchen and finished off in the grill. Or can be done completely outside on the Traeger.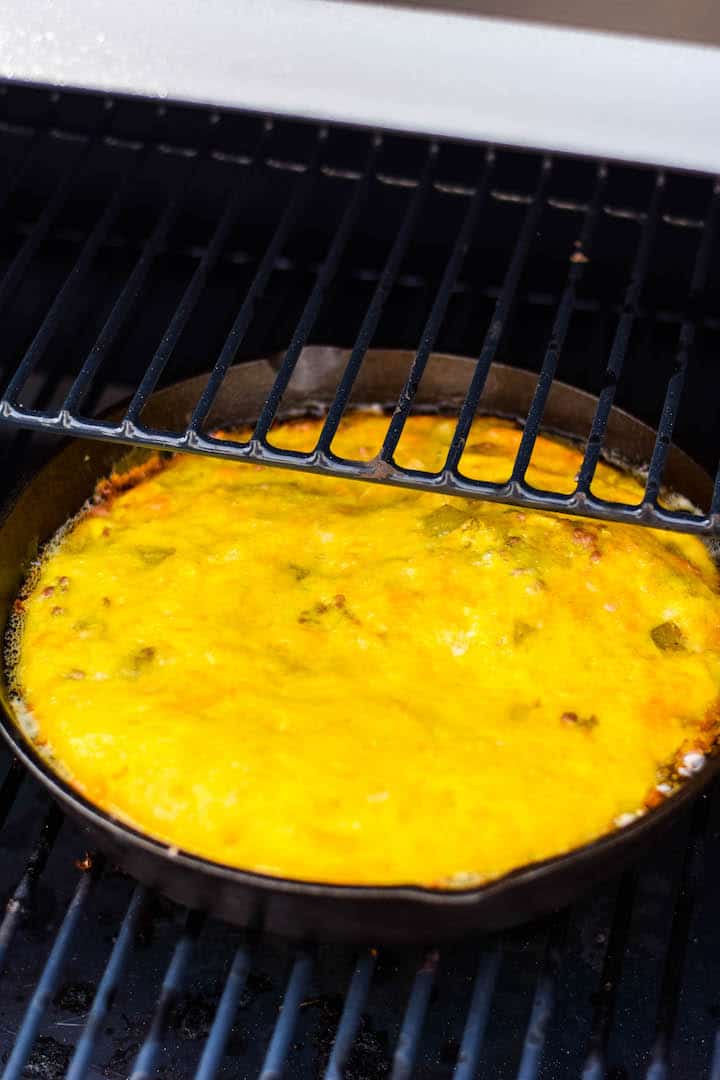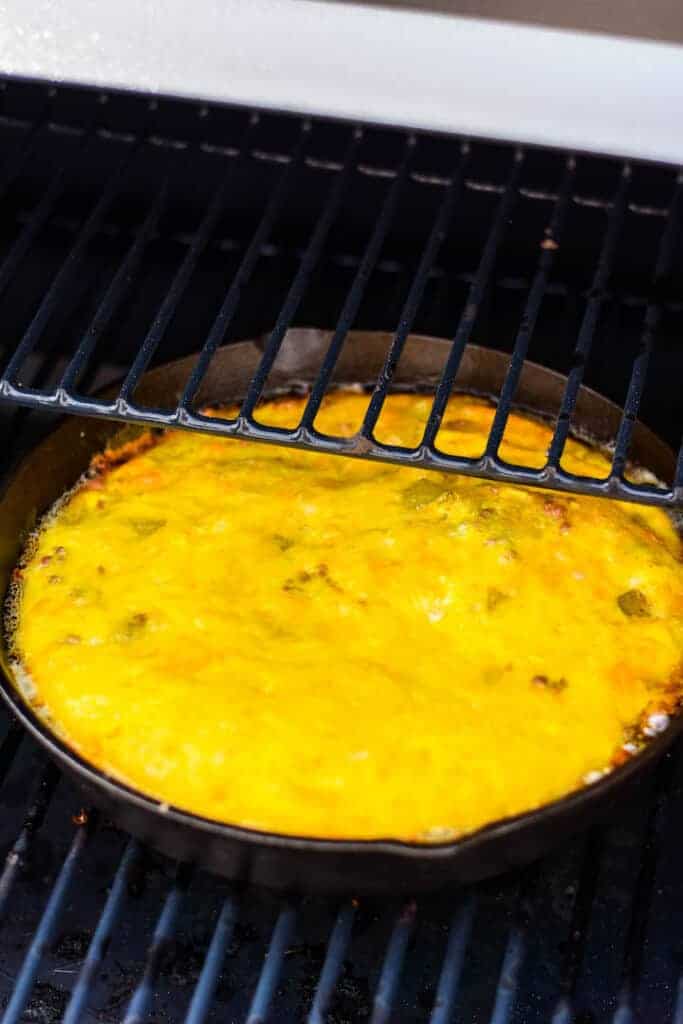 If you have regular ground pork sausage and not a breakfast blend, you can flavor it yourself. Use a blend of seasonings such as rosemary, sage, salt, pepper, garlic.
Or try something already made like this breakfast blend.
More farm fresh recipes: