Keeping a well stocked pantry not only helps during an emergency. But it also helps with creating budget friendly meals. This simple pantry staples list will help get better prepared for whatever life throws your way!
When dealing with power outages during blizzards or other emergency situations, having pantry staples on hand helped our family survive.
One of my favorite places to stock up on bulk food items is from Azure Standard.
At Azure, there are a variety of healthy / organic food items that can be purchased in bulk. They have a huge selection to choose from including fresh produce & dairy!
Learn more here with my Azure Standard Review.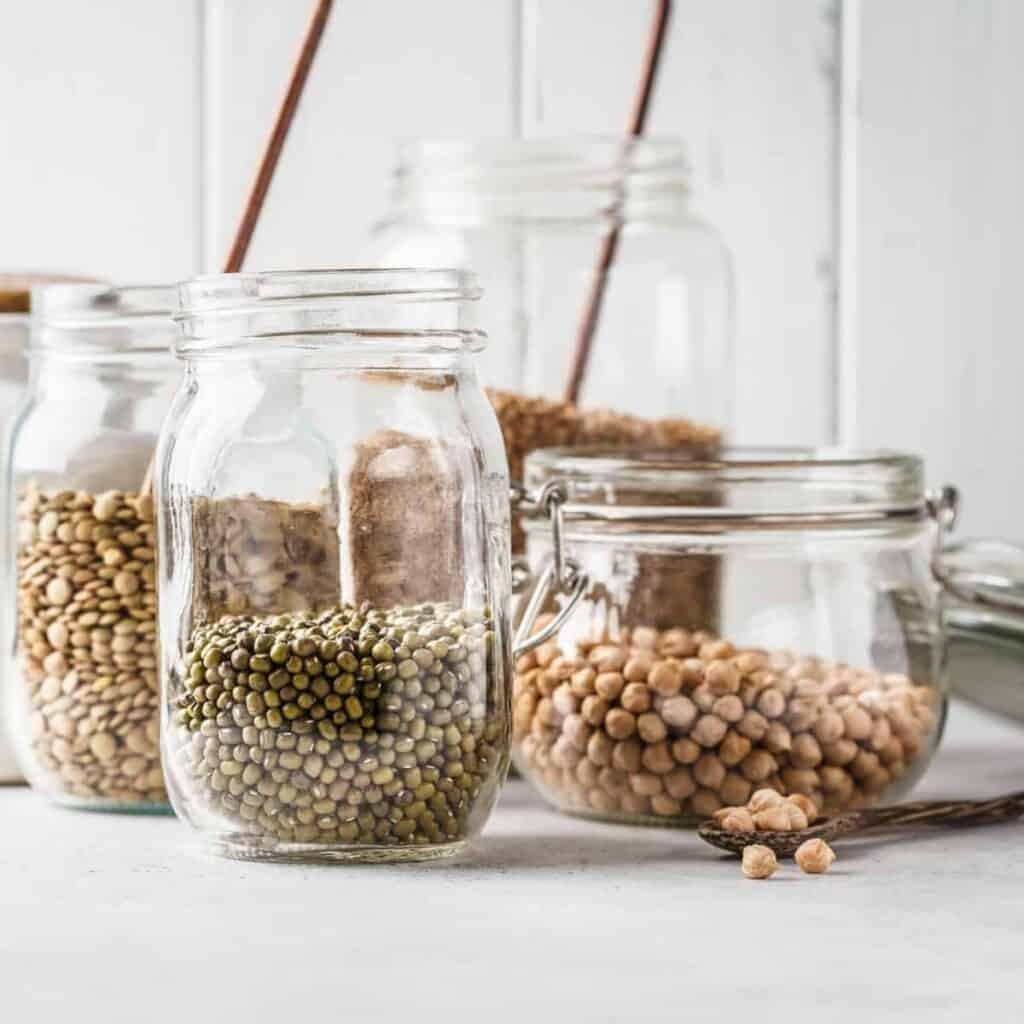 Pantry Staples List
Rural country living has taught me how to get prepared for life's unexpected events. We've had numerous amounts of natural disasters where we were cut off from grocery stores.
Even leaving our dirt road has not been an option on many occasions.
From state wide flooding, to blizzards, and 75 hour power outages. And a world wide pandemic. The biggest lesson to come from these experiences… is to always be prepared.
I put together this simple list of pantry staples that I like to have on hand for any of these trying times. Or just to have on hand during the midwest winters.
And these items also helps to create budget friendly meals too.
Baking
flours
baking powder
baking soda
yeast
sugars (white, brown, powdered, etc)
bread crumbs
vanilla and other extracts
salt
oats
dried fruit
cornmeal
cocoa powder
nuts
chocolate chips
Grains & Legumes
variety of dried pastas
instant and regular rice
couscous
farro
lentils
dried beans
popcorn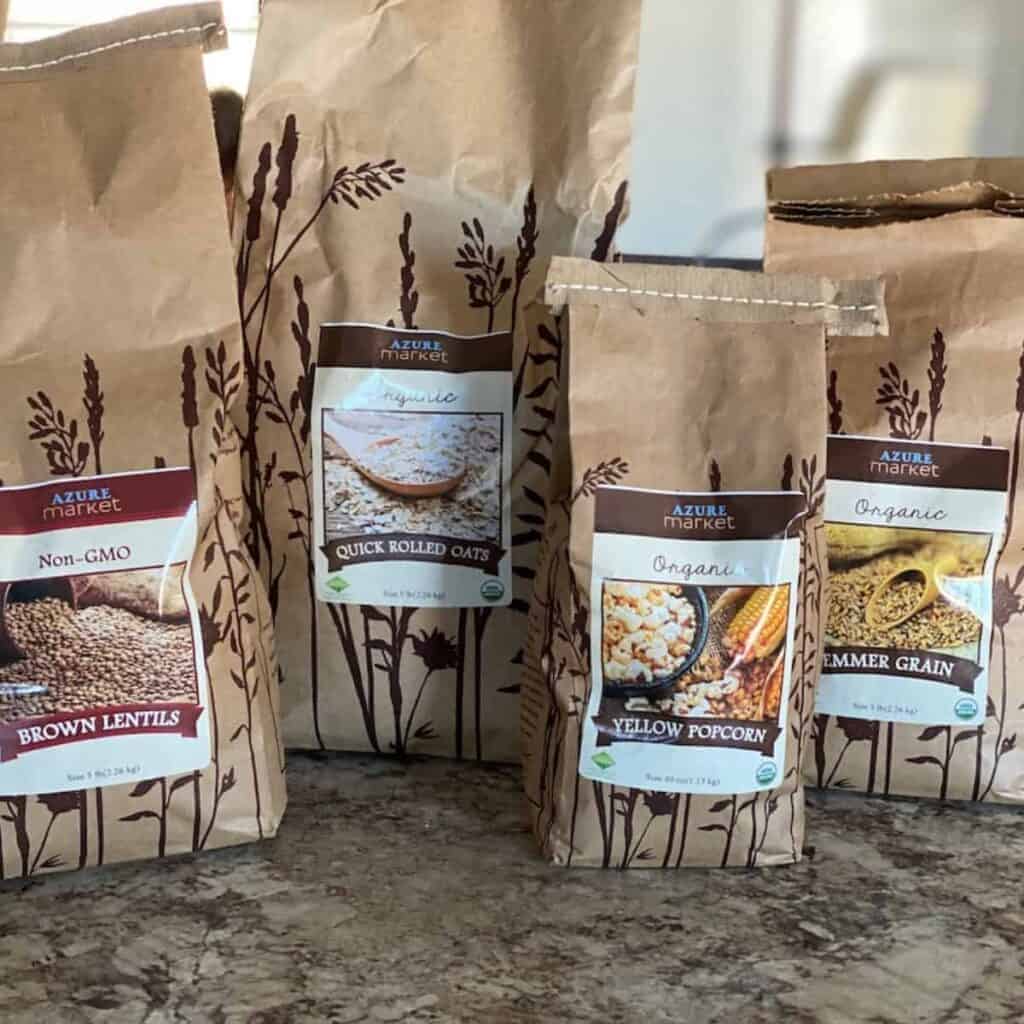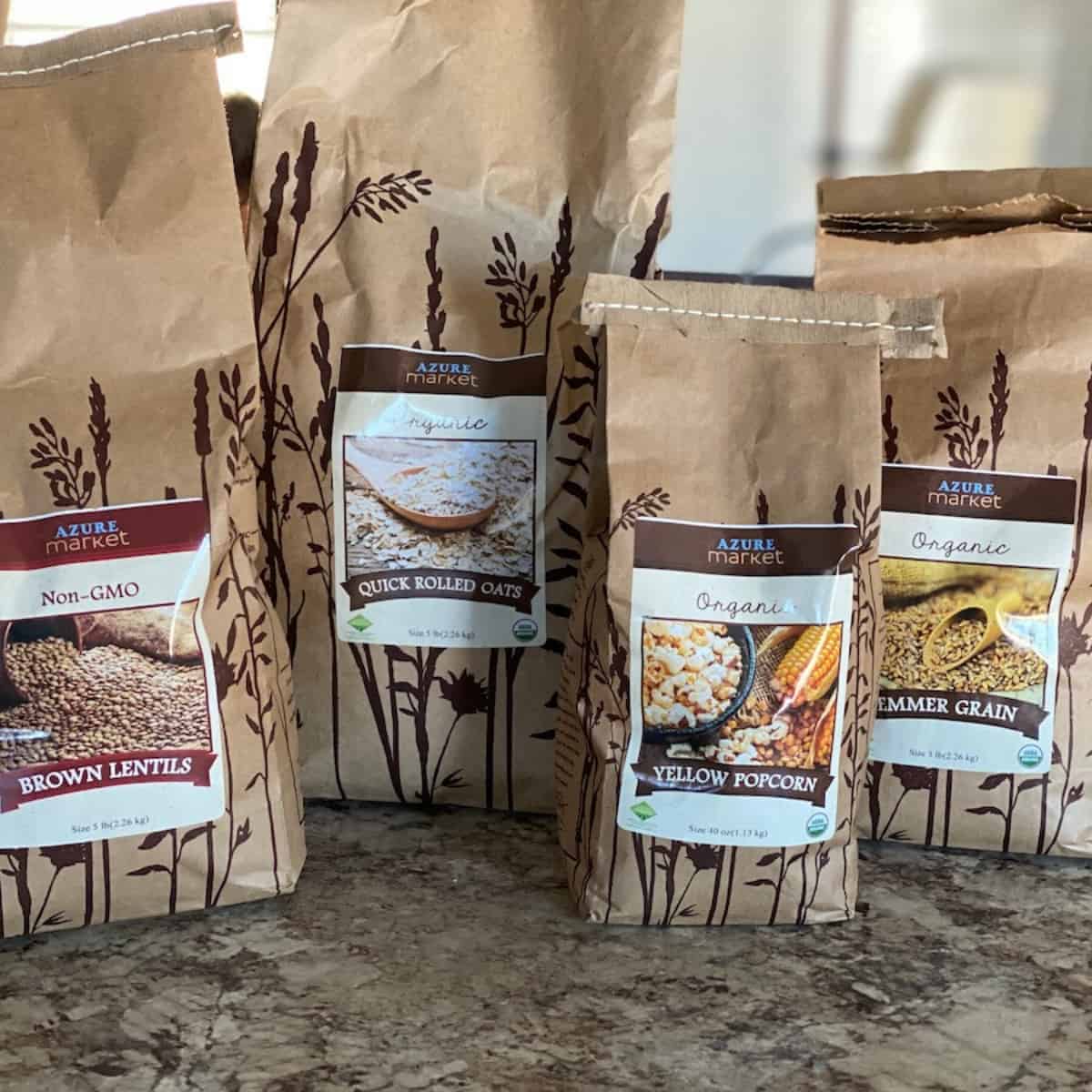 Canned / Jarred Foods
variety of fruits & veggies
tomatoes – paste, stewed, diced, sauce, etc
beans
meat / fish
stock / broth
Seasonings / Spices
Theses are a list of the seasonings and spices that I regularly stock my pantry with and wouldn't want to be without during an emergency.
Himalayan sea salt
peppercorns
Chili Powder
Cumin
Condiments
quality olive oil
vinegars
ketchup
mustards
salad dressings
mayo
salsas / hot sauces
bbq sauce
honey
maple syrup
nut butters
jams / jellies
soy sauce / coconut aminos
Convenience Foods
pancake mix
canned soups
instant potatoes
cake / bread mixes
Recipes to make from pantry staples list
More from the farm: