This Ninja Foodi Chili Recipe is loaded with flavor and incredibly quick & easy to make. It is low carb / keto friendly and ready in about 30 minutes!
That definitely beats making a chili that needs to simmer for hours before it's ready.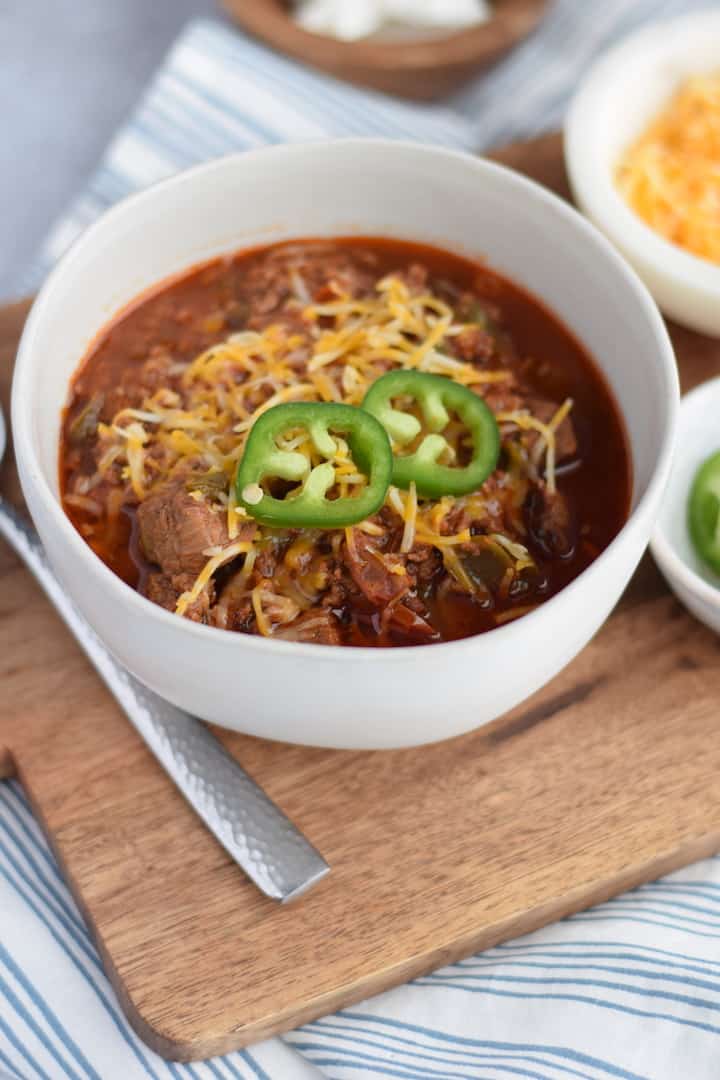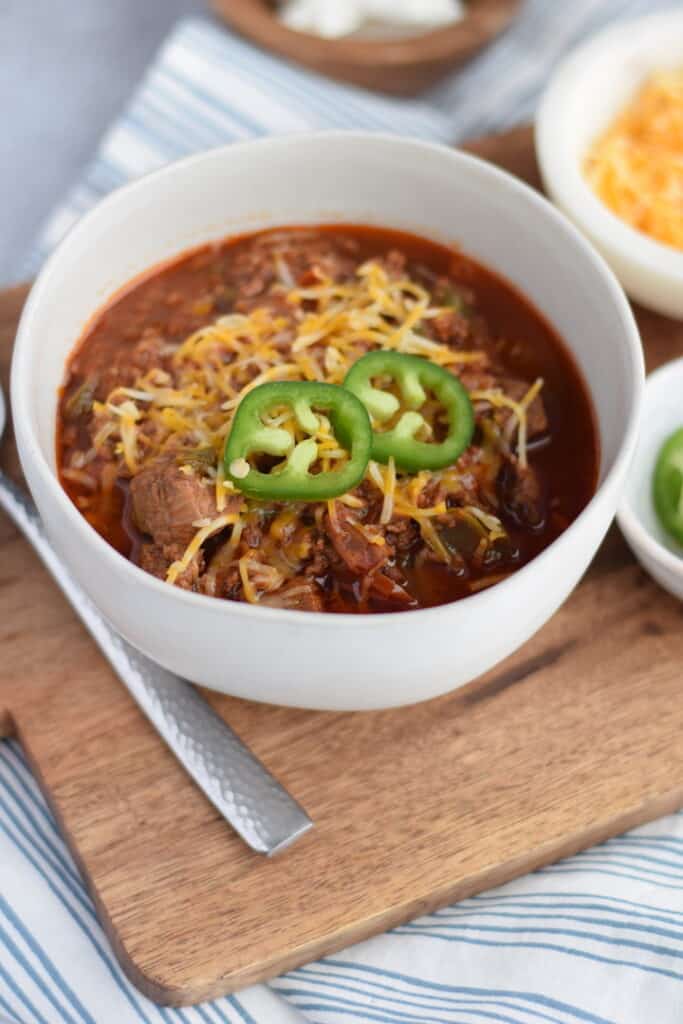 One thing that I really love about using a Ninja Foodi for this chili recipe, it is incredibly fast to make. And the pressure cooking function makes the steak super tender & delicious.
If you're looking for a perfect comforting chili recipe made fast, this is one to try!
And it is a great low carb / keto chili recipe!
Related: Ninja Foodi Jalapeno Poppers (low carb / keto)
Ninja Foodi Chili
This recipe uses two types of meat, steak & ground beef. Plus a few seasonings, veggies, and bone broth.
Add a few garnishes like jalapeños, shredded cheddar cheese, and sour cream.
Cilantro and avocados make great additions as well.
To make this Ninja Foodi Chili, start by cutting the steak into small bite size pieces. Brown it in extra virgin olive oil using the sear/sauté function of the Foodi.
Next, add the ground beef to brown. Followed by the onions, bell peppers, and garlic. Then add the tomatoes, tomato paste, seasonings and rest of the ingredients. And simmer for a few minutes.
From here, add the pressure cooker lid to the locking position, switch the vent to seal. And pressure for 10 minutes then quick release pressure.
More Delicious Recipes