What is the Mediterranean diet and how exactly do you get started with it? There's a lot of misconceptions about the Mediterranean diet for beginners – and that it is a carb heavy diet.
But, that's not entirely accurate.
And we are going to share our favorite tips for getting started with this incredibly healthy & beneficial diet / lifestyle!
Plus, a few of our favorite & scrumptious Mediterranean recipes.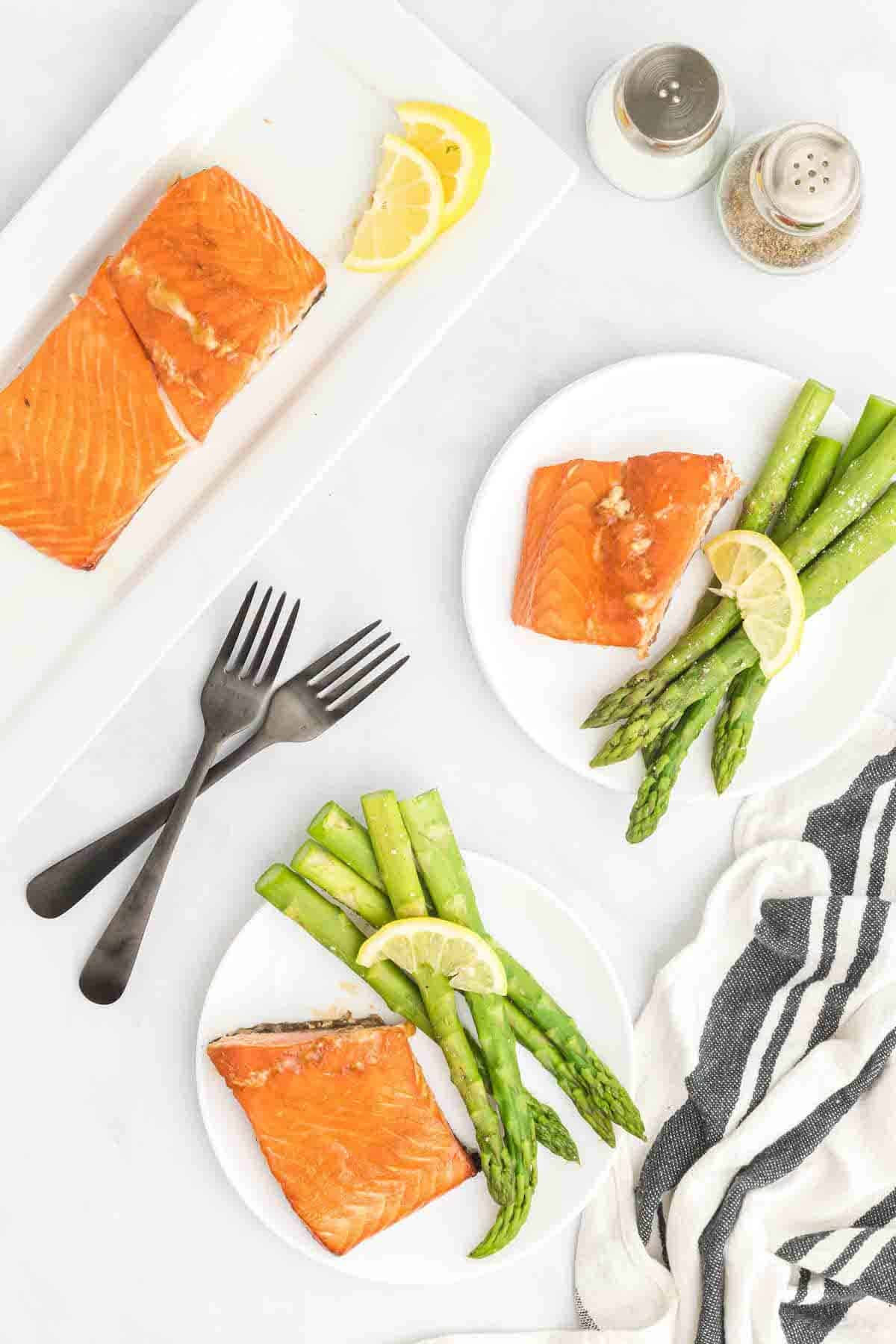 This post has been updated from its original publish date of September 19, 2019. It has been updated to provide better photos, additional helpful information, and step by step instructions.
---
Grains, legumes, and beans are a part of the Mediterranean lifestyle. It is more about vegetables, fruits, and olive oil. And not so much about pasta, pizza, and other breads.
And they may have their place in the Mediterranean, but they aren't the basis of the diet. Bread is consumed daily, usually with a vegetable dish. And pasta is typically served about once a week.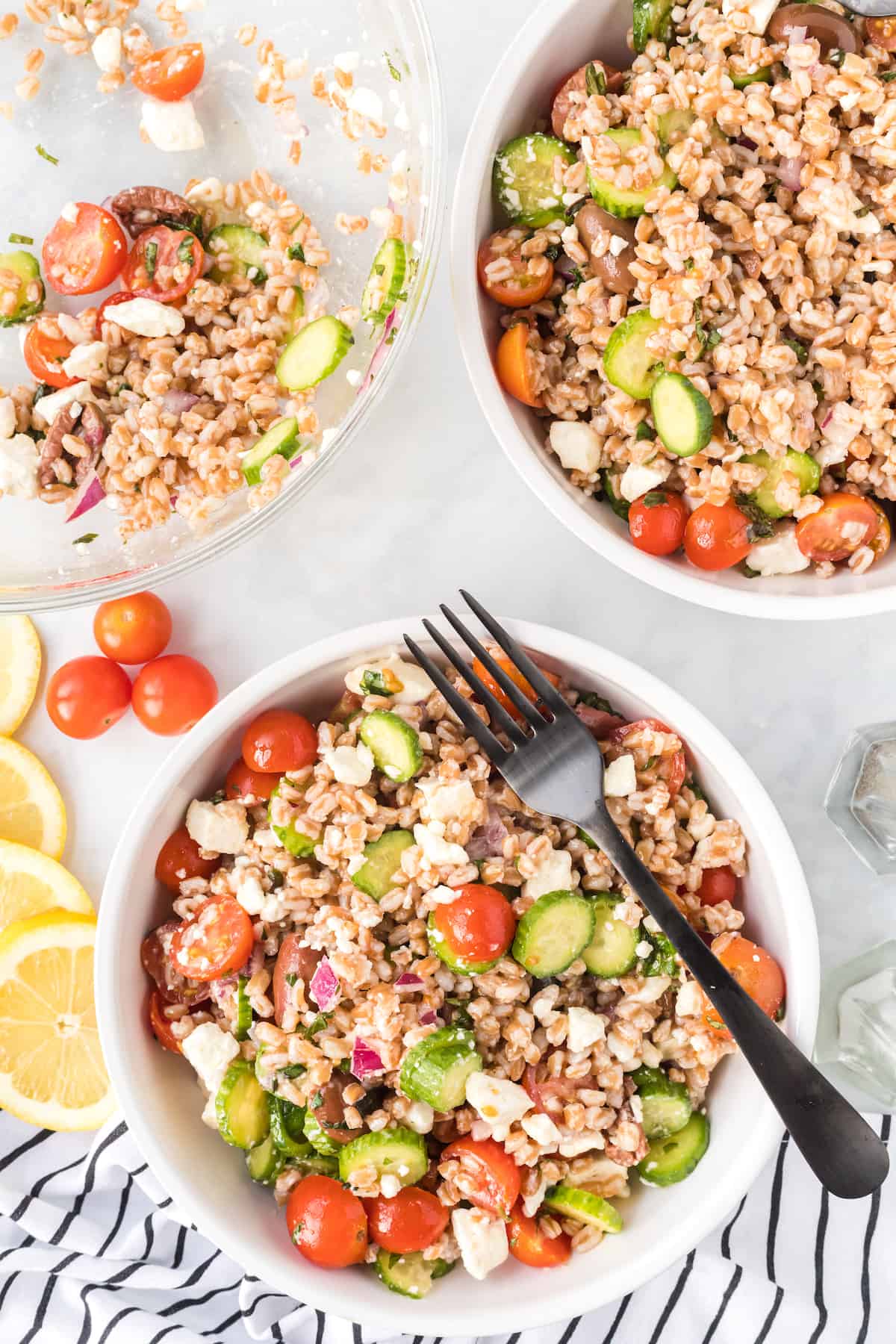 What is the Mediterranean Diet?
When thinking of the countries that surround the Mediterranean Sea, the foods are heavily reliant on vegetables, grains, and legumes.
Vegetables are the main course, meat is more of a side dish and not consumed daily. This is opposite of the way of eating for most Americans.
Portion sizes are also important here. A pasta portion in the Mediterranean is much smaller than it is in America.
Before we go further into the foods of the Mediterranean diet, here are just a few key things to think about:
Eat the foods of the seasons
Moderation is key
Portion sizes are much smaller
Eat beans and whole grains daily
Meat portions are more like side dishes and not consumed daily
Fish is eaten a couple of times a week
Olive oil is used often & replaces other fats
Fresh fruit is a typical daily dessert
Physical activity as a part of lifestyle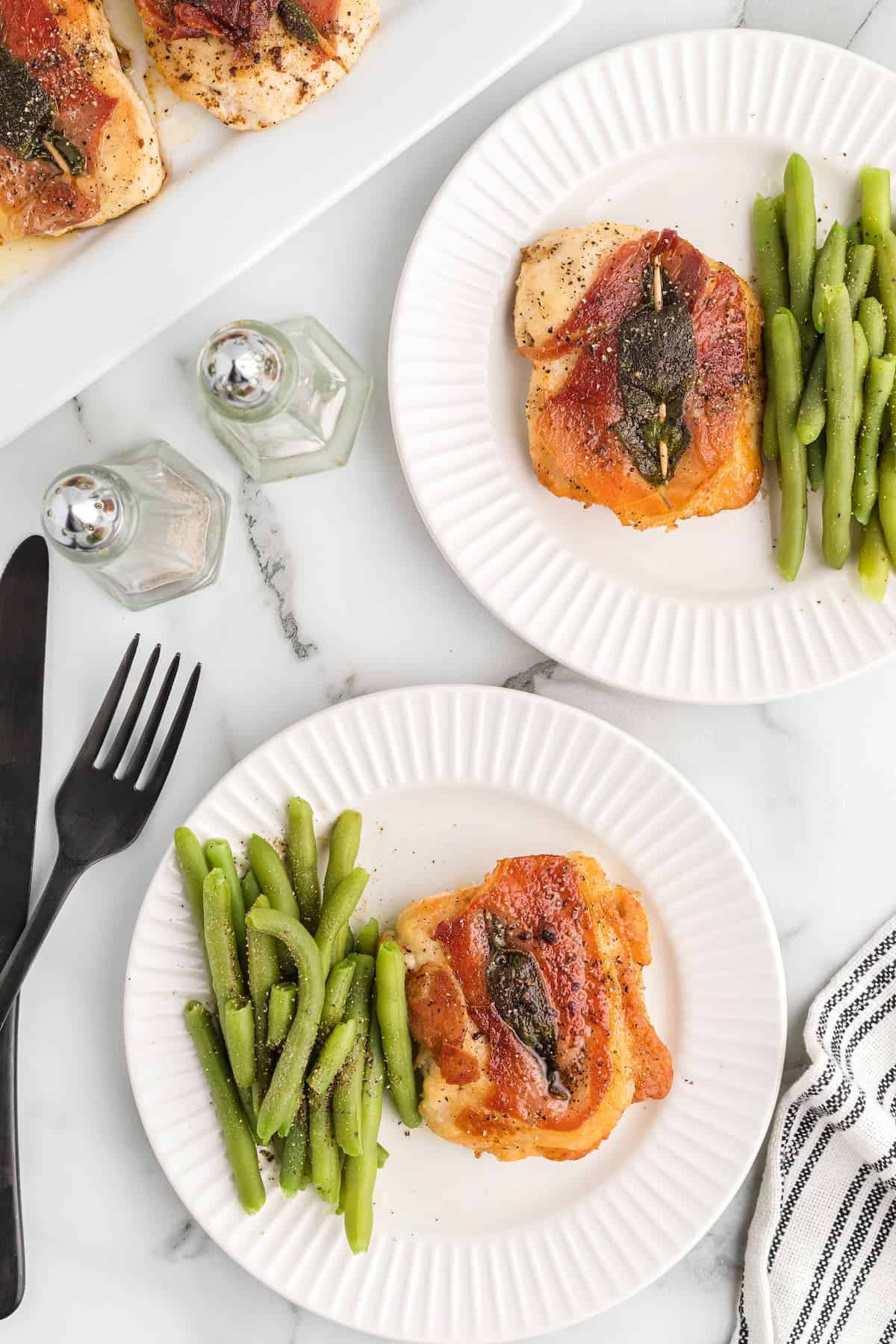 The Mediterranean Diet for Beginners
There are many countries which surround the Mediterranean Sea. And all of them has their own different ways of cooking and special dishes.
One thing many of them has in common are the love of olive oil, fresh fruits and vegetables are a main attraction. And seafood is a weekly occurrence.
In the early 90's, the Mediterranean diet food pyramid was created.
With this structured list of foods, it makes it easier to follow this way of eating. Here are a few of those guidelines to help you get started.
Base every meal around:
Vegetables and fruits
Beans, legumes, whole grains, nuts & seeds
Herbs & spices
Extra Virgin olive oil as the main source of fat
Eat fish and other seafood about two times a week.
Eat moderate portions daily/weekly:
Eggs
Dairy (full fat cheese & yogurt and without sugars or added fruits) goat & sheep cheese/yogurt is often used
Poultry (weekly)
Red Wine – typically with meals and up to one glass per day
Eat red meat and sweets less often. They are typically served on special occasions. A small amount of red meat (side dish portion) can be included up to once a week.
Foods to Avoid:
Processed foods
Junk & other snack foods
Sodas and other sweet drinks
Vegetable oils, margarines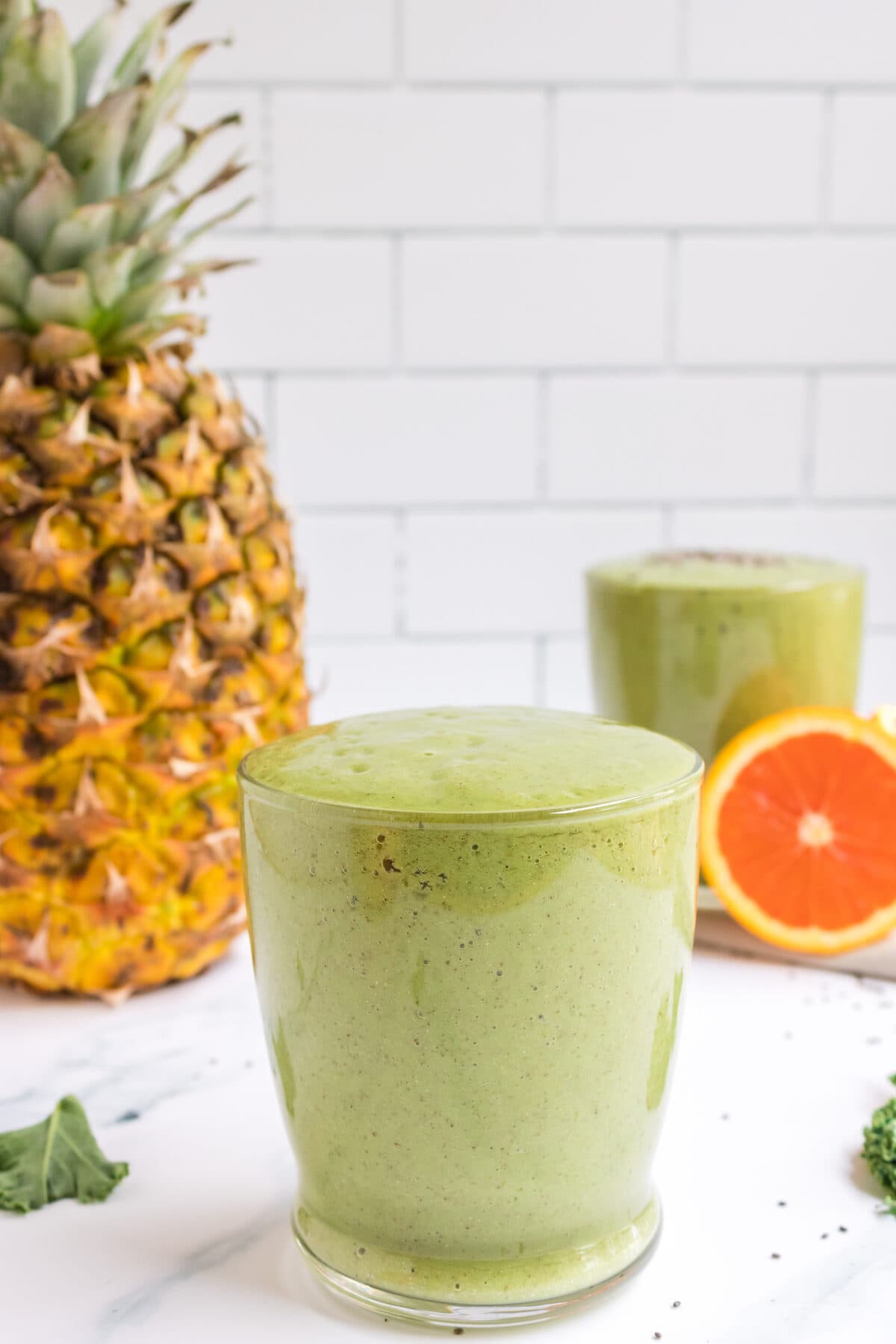 Tips to Get Started
Getting started with the Mediterranean diet for beginners doesn't need to be complicated. Keep things simple and start slowly. A few small changes over time can add up to many wonderful benefits.
Changing habits takes time to learn and embrace.
Maybe start by swapping out your cooking oil with a real authentic extra virgin olive oil. I always recommend the California Olive Oil Council for finding real authentic olive oil.
There's more info on sourcing olive oil in this Spaghetti Aglio e olio recipe post.
Try to go meatless a couple of times a week. And cook up vegetable dishes with meat served as a side dish for while until you're comfortable with this swap.
Begin eliminating processed foods and trade them out for real whole foods. Such as fresh fruits, vegetables, and whole grains.
In the beginning, keep recipes simple. Here are a couple of my favorite recipes to help get you started:
Mediterranean Recipes
want more recipes?
Check out the recipe index where you can discover more homemade recipes from my homestead!