This Traeger Smoked Turkey is the perfect recipe for the holidays! With perfectly crispy skin, juicy & tender meat, and incredible smoky flavor – you'll want to make this smoked turkey for all your family gatherings.
Free up your oven to cook those traditional side dishes! Because we all know that juggling act of timing all of the sides with also making the main meat dish.
And bonus, this recipe doesn't require brine time!
This turkey is so delicious, it will be your family's preferred version! It is hand's down, our family favorite turkey recipe!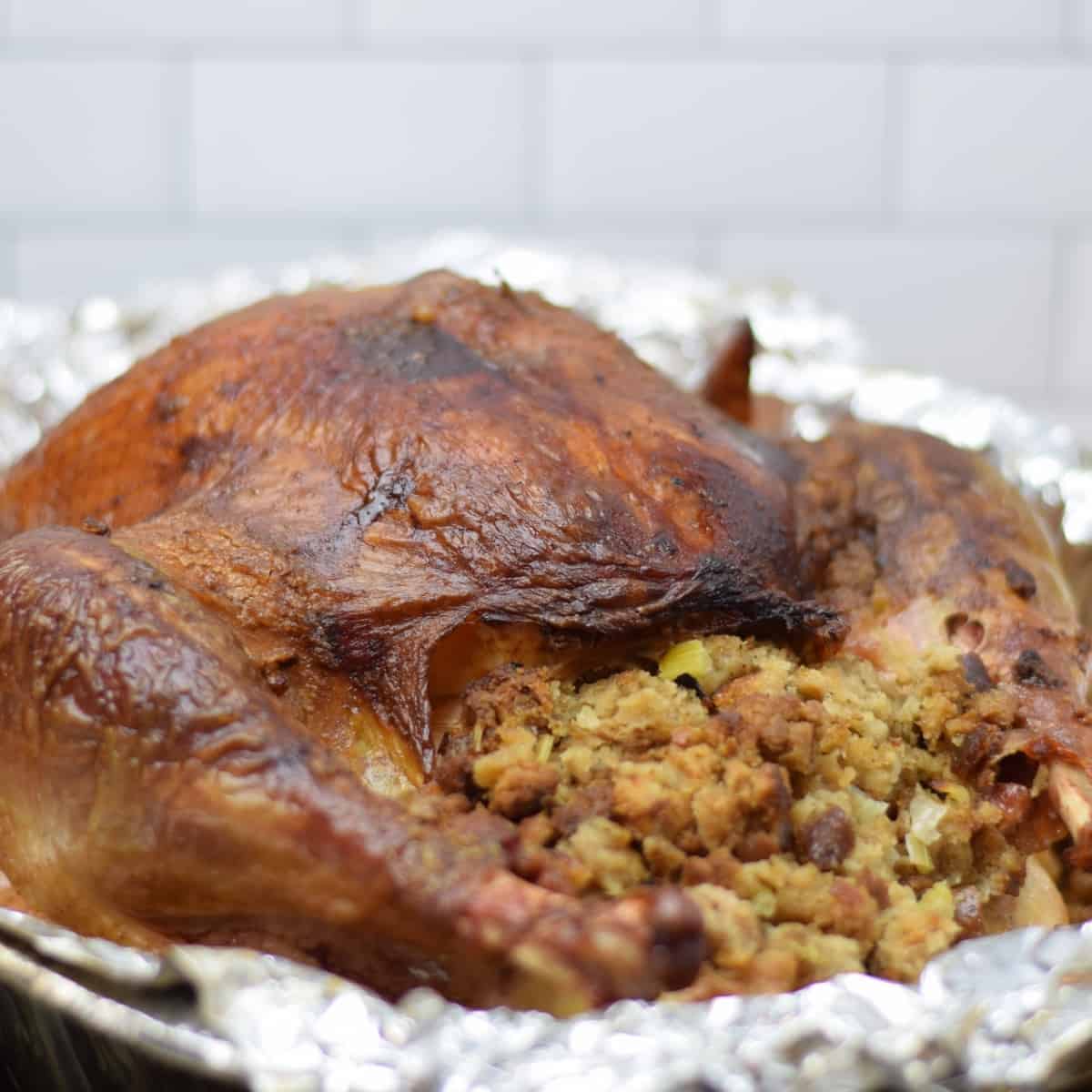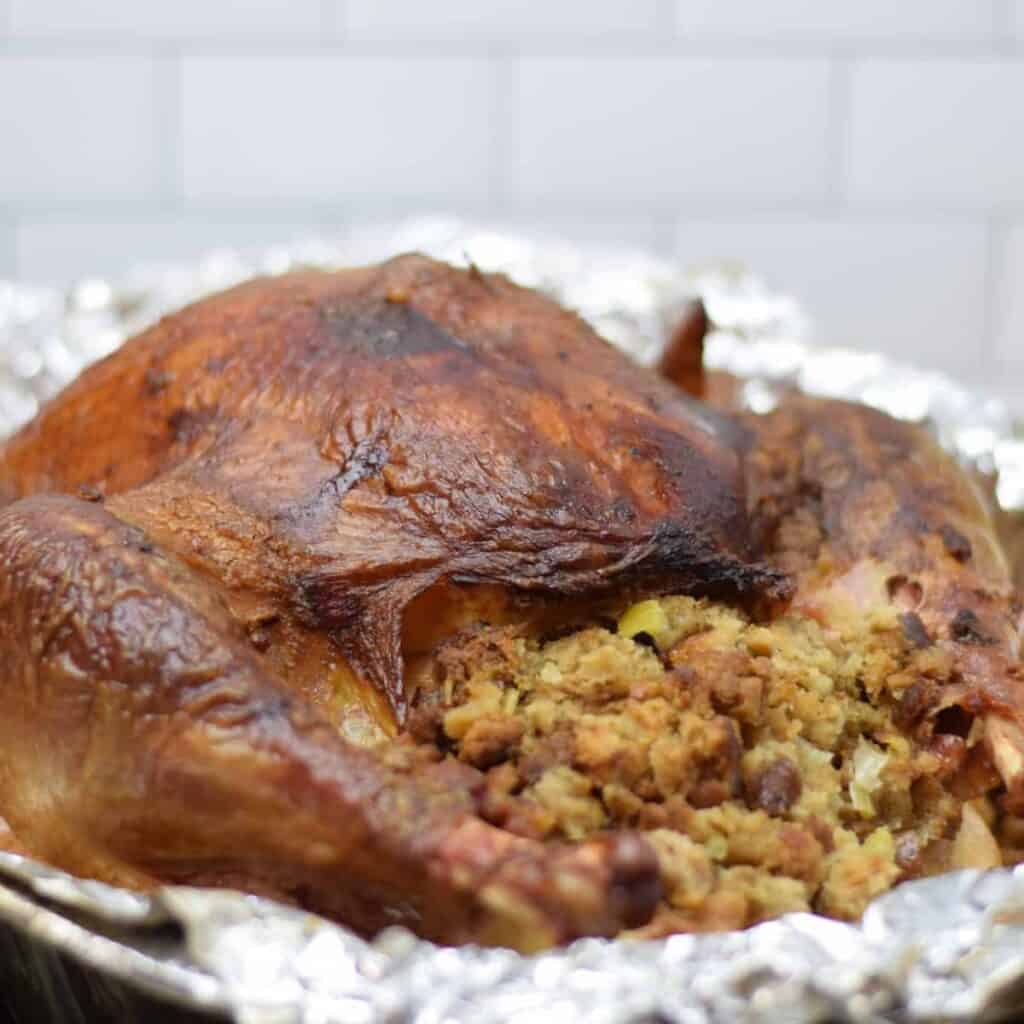 Traditional Traeger Smoked Turkey
This recipe doesn't require a brine or fancy rubs & seasonings. Instead, it is simply seasoned generously with sea salt and basted with butter.
Let that smoky flavor shine in this traditional turkey recipe with a twist!
Begin by ensuring that the turkey is completely thawed. And remove the giblets, neck, etc.
Move the turkey from the freezer to the refrigerator with enough time to thaw before the big day.
Here is a handy guide for ensuring the turkey is defrosted in time for smoking:
16 – 20 pound turkey:
20 – 24 pound turkey:
4 – 5 days in refrigerator
5 – 6 days in refrigerator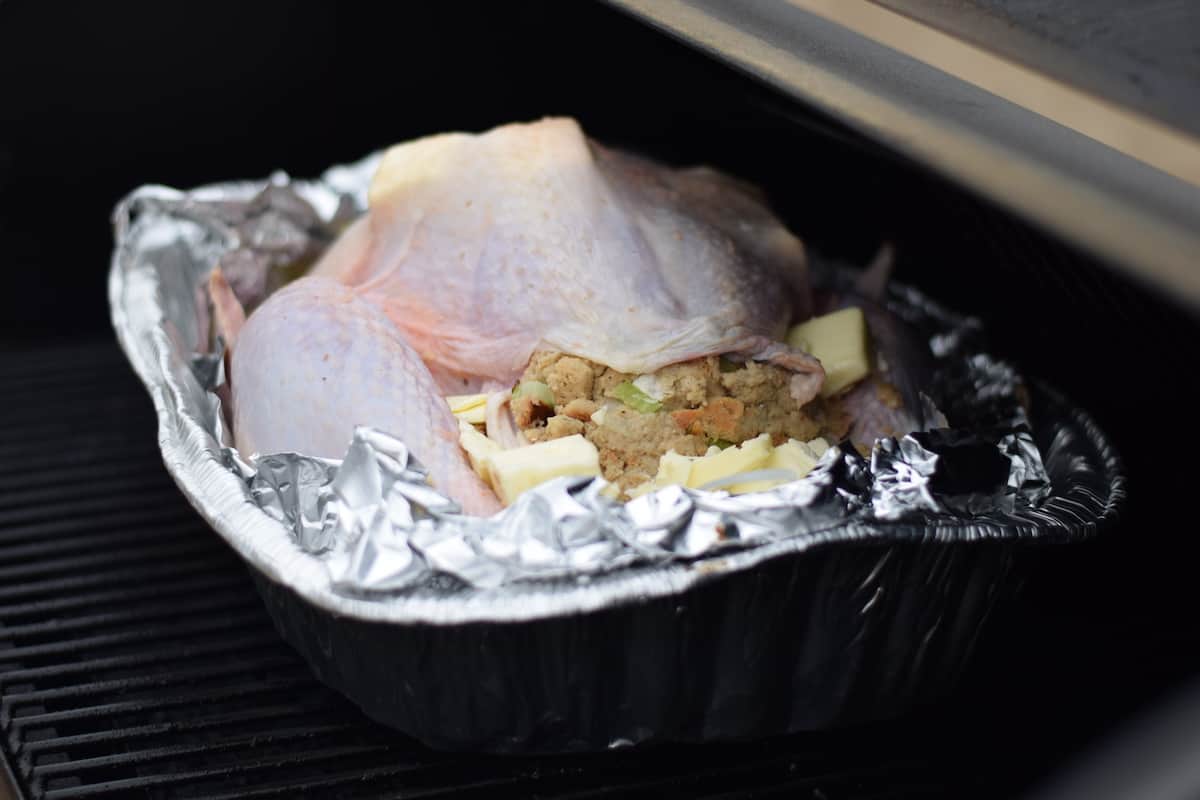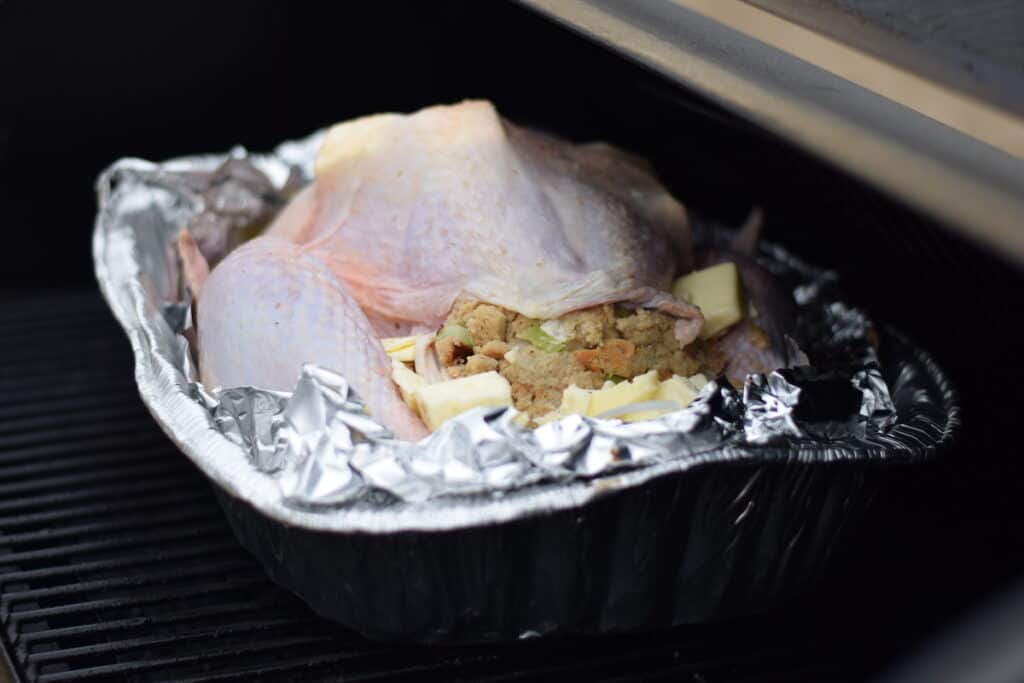 Add your favorite stuffing before cooking the turkey for another smoked side dish! It comes out super good!
And place butter under the skin of the turkey to boost the flavor and help make the meat extra juicy. Basting periodically during the cooking time also helps to keep the turkey moist and juicy.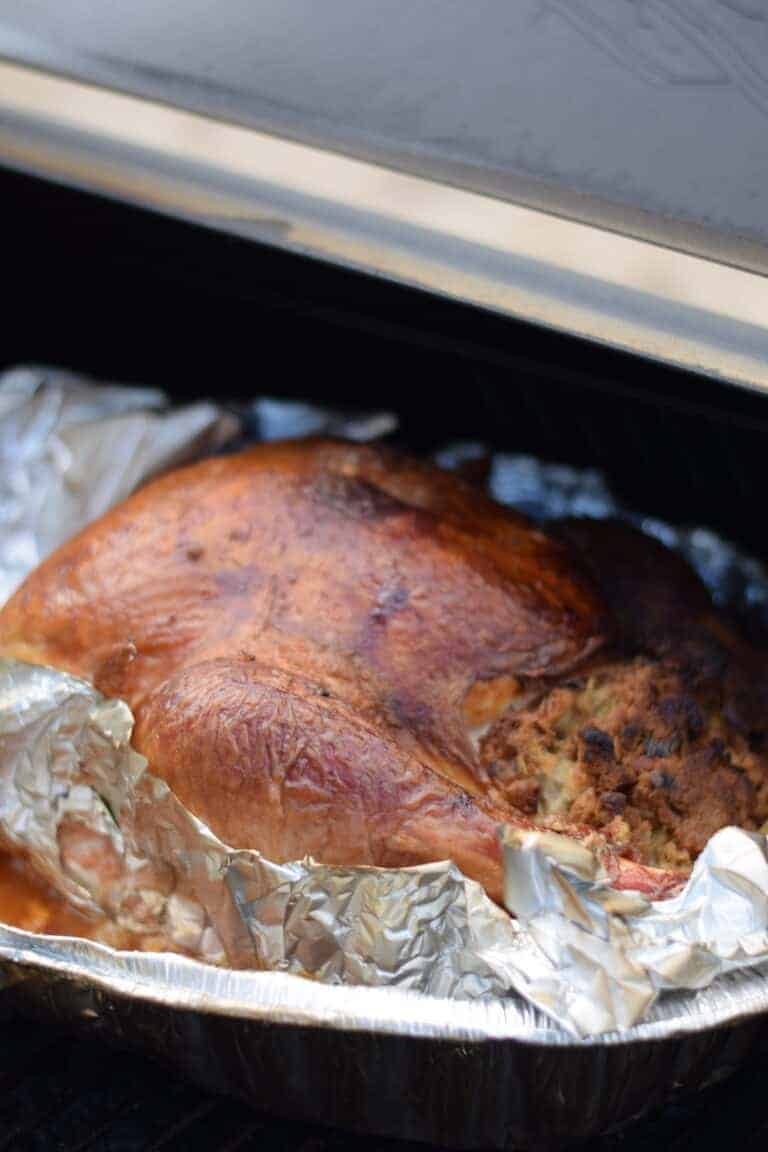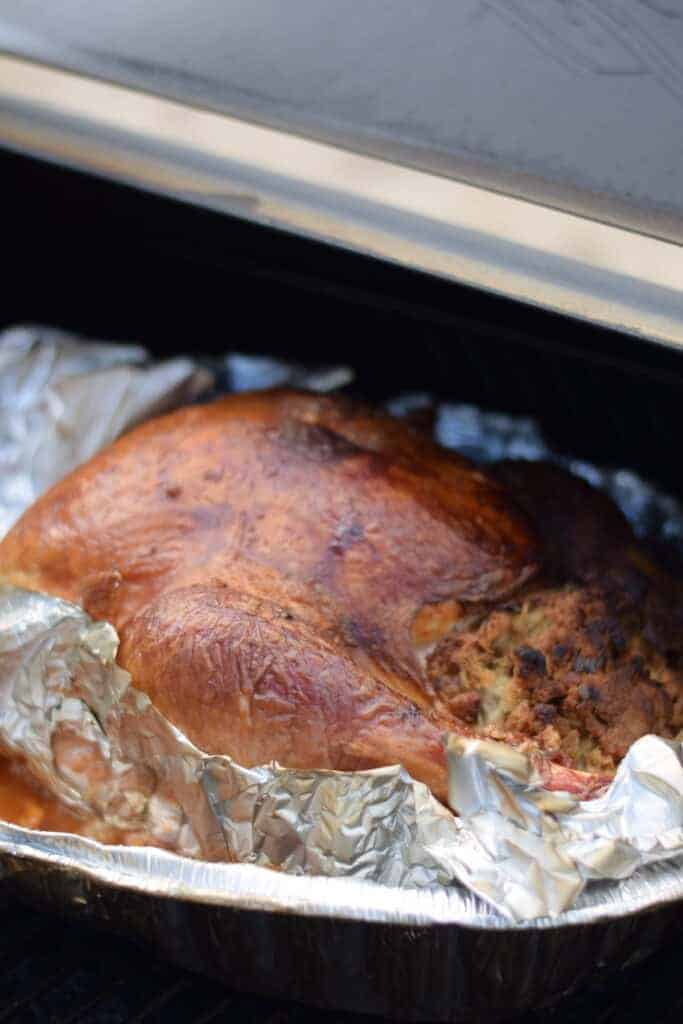 What are the best wood pellets to use for a turkey
We used a bit of alder and apple when smoking our turkey this most recent time. But maple wood is also highly recommended.
Maple wood: Mild with a hint of sweetness, it is really good on pork and especially turkey.
Apple wood: Great with poultry and pork, apple wood pellets gives a light fruity smoke and it helps to enhance mild flavored meats.
Alder wood: The most versatile pellets because of its mild flavor and aroma. Alder wood gives off a great amount of smoke without over powering some of the most delicate flavors. It works well with chicken, fish, and even baked goods!
Favorite sides & desserts to pair with this turkey dinner:
Cheesy Ninja Foodi Mashed Potatoes
The BEST Homemade Dinner Rolls
More Traeger grill recipes: