Plants and herbs originating in countries which surrounds the Mediterranean Sea, make a welcome addition to any culinary or home kitchen garden. These Mediterranean herbs prefer the warmer climates for them to grow long term.
But they can also be grown in cooler climates as an annual or for the indoor herb garden or in the greenhouse over the winter.
Since these herbs favor the warmer weather of the Mediterranean, using a good quality and well draining soil.
Some herbs do well with a bit of cactus mix with potting soil. While others will do best in regular potting soil.
And the watering needs all vary between the herb type. Some will prefer a bit of drier soil and some like to have slightly moist (but not soggy) soil.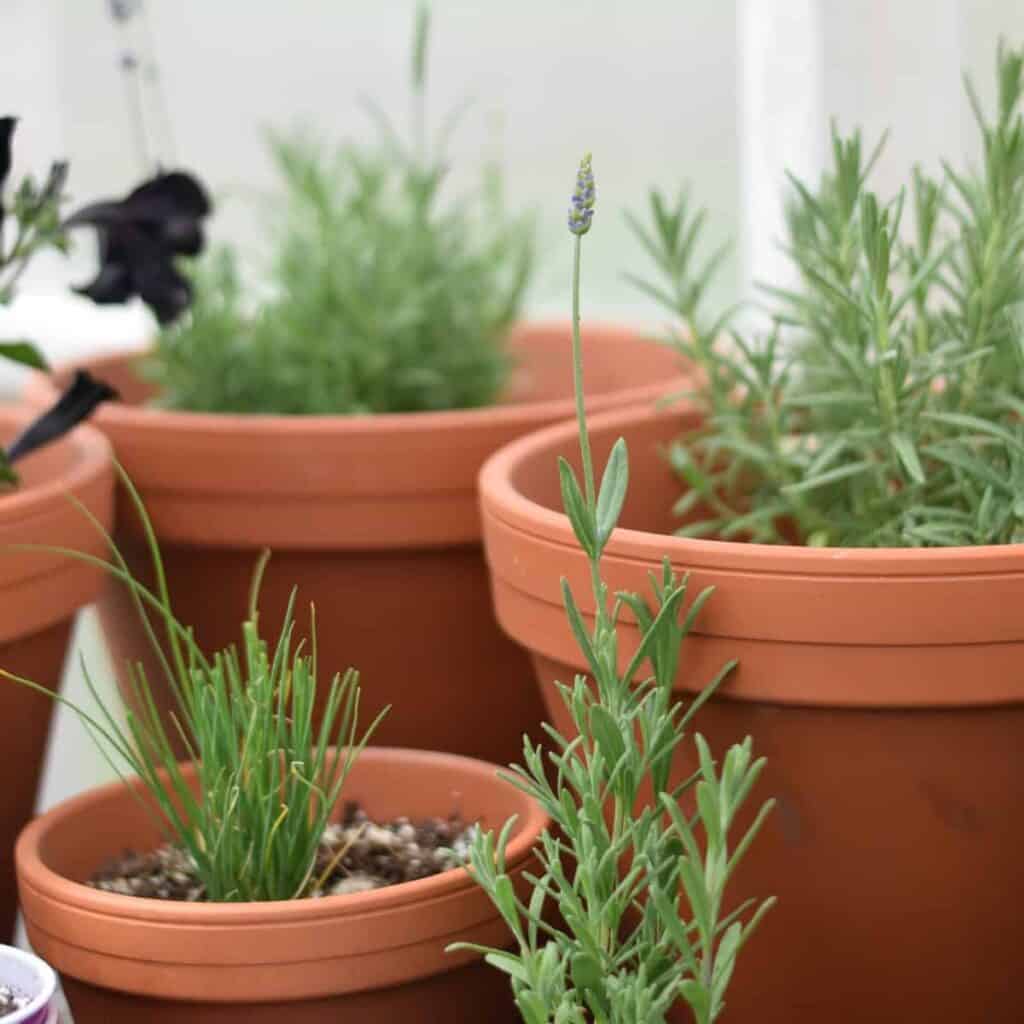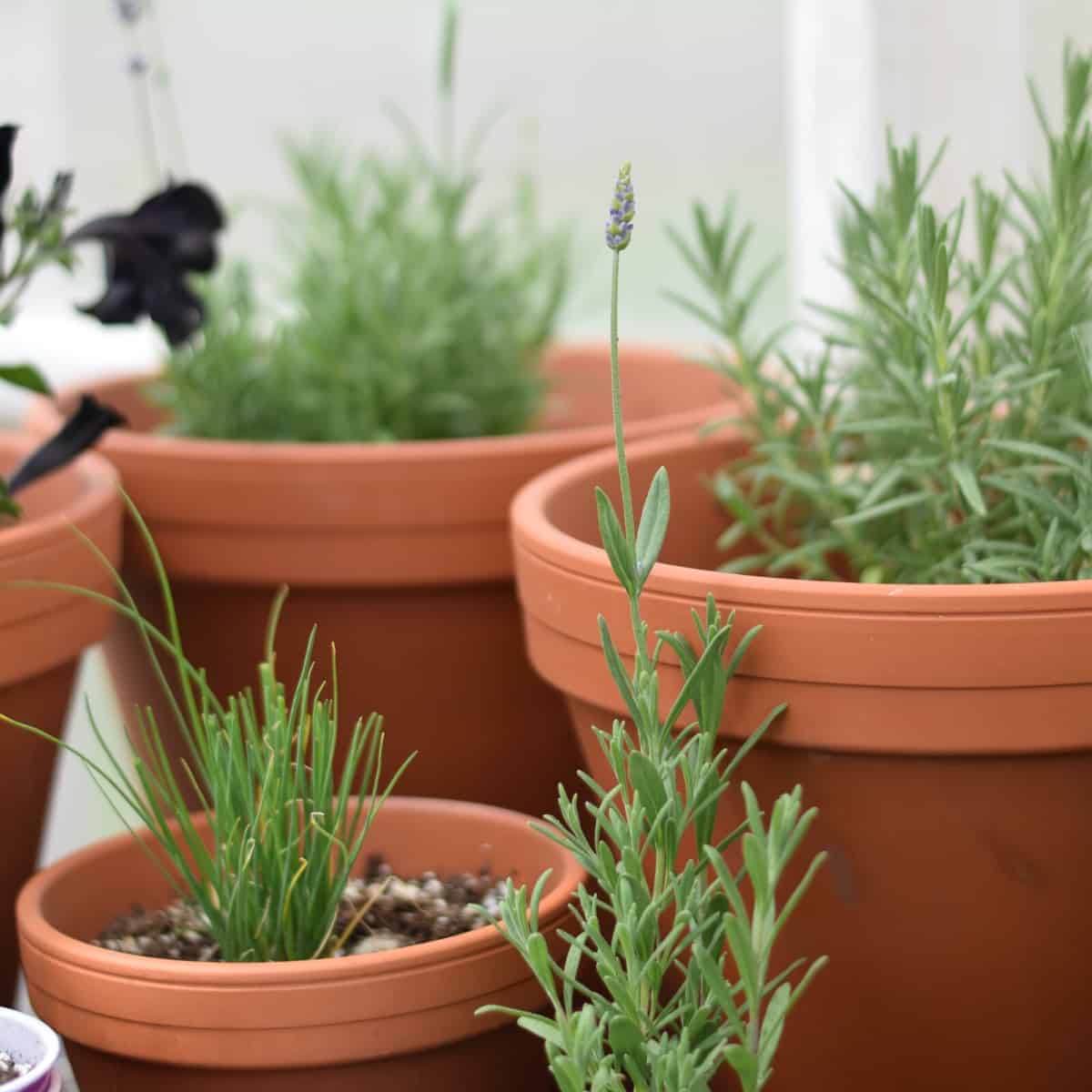 10 Mediterranean Herbs for the Kitchen Garden
When starting a kitchen or potager garden at home, herbs are just as important as growing the vegetables and fruits!
Using herbs regularly when cooking from garden to table, really elevates the recipe.
And when growing herbs at home, ensure that you find an area where they will receive full sun whether outdoors. Or indoors in a sunny windowsill.
When not starting my plants from seeds, I like to purchase my plants from either Azure Standard, Seed Savers Exchange, or Home Depot. There are many other options out there, but these 3 have never failed me!
In this post, I'm listing my top herbs for the kitchen garden and some basic information on each type.
Related: Herb Gardening for Beginners
#1 Basil
Basil plants grow well in containers as well as in raised beds. If you live in a hot area, mulch around the plants to help hold in the moisture.
Recipe with fresh basil: Tomato, Basil, and Ricotta Pizza
#2 Oregano
Oregano makes a great companion plant in the vegetable garden. And it also makes a great addition to Mediterranean cooking! Oregano tastes great in tomato dishes, and also is a great addition to meat, fish, and different vegetable recipes.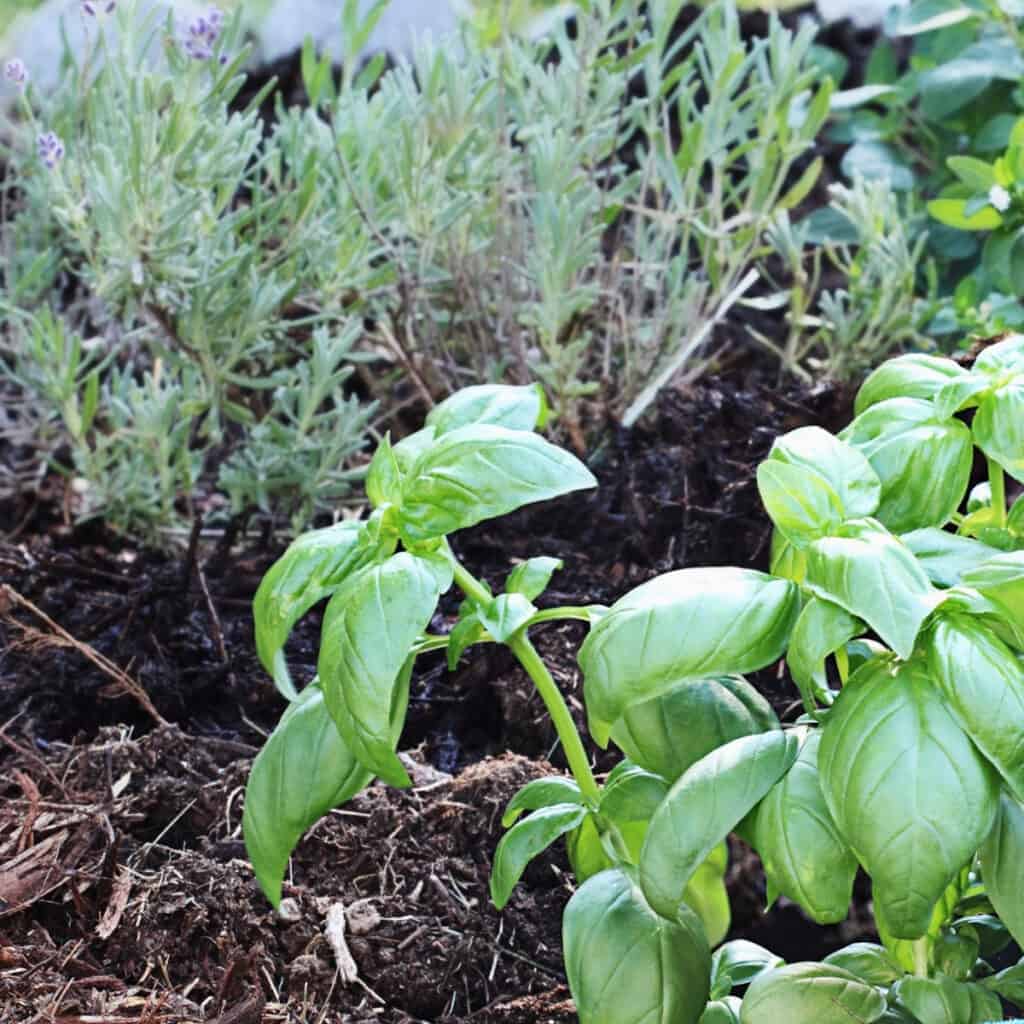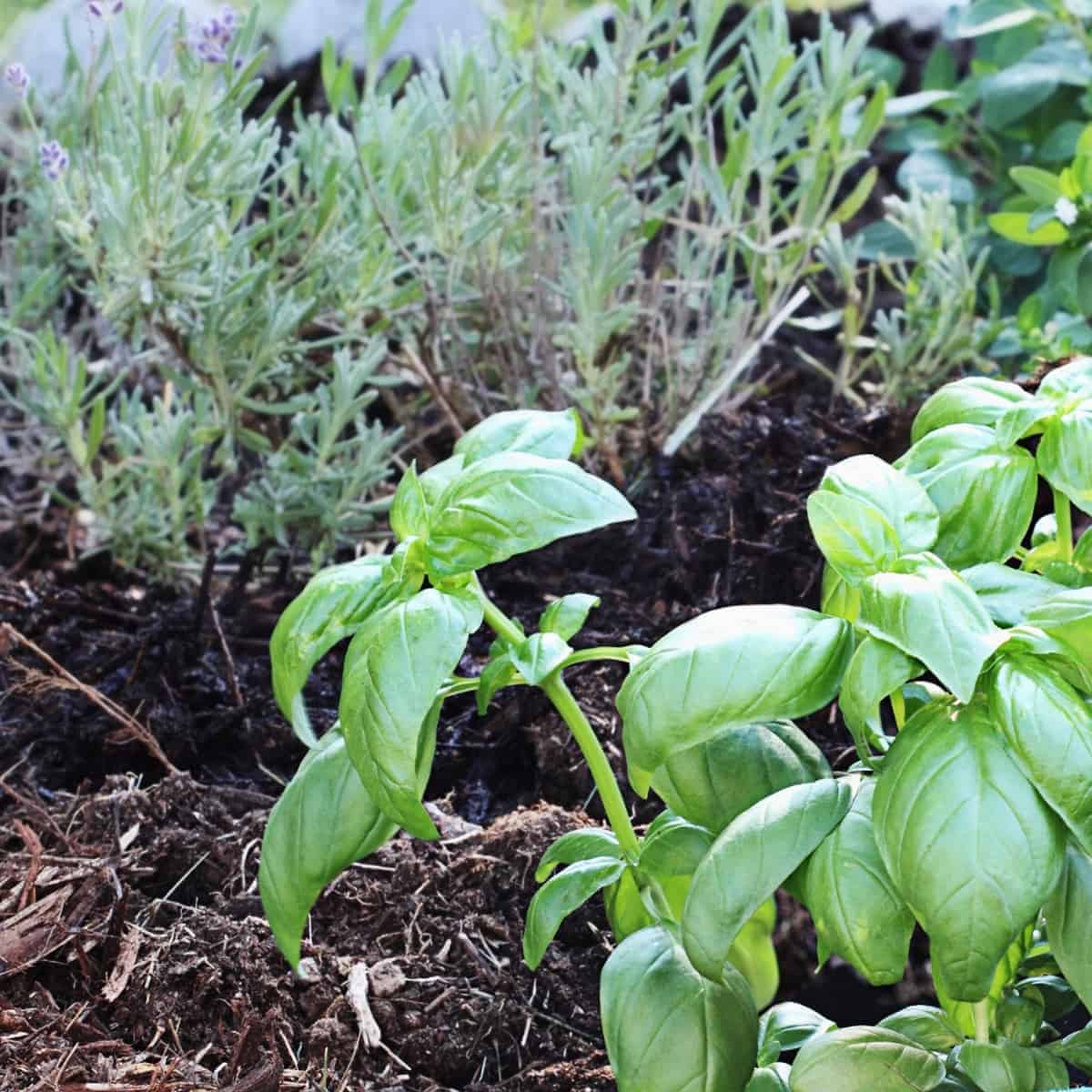 #3 Rosemary
Once planted, rosemary doesn't transplant well. Keep in pots if you live in a cooler climate and want to bring it in over winter. When doing so, make sure to give it bright light and in an area free of drafts.
#4 Thyme
When harvesting thyme, it is best to do so in the morning after the dew has dried. And cut off the top five to six inches of growth. Leave the tough, woody parts.
Recipe with thyme: Italian Roast Chicken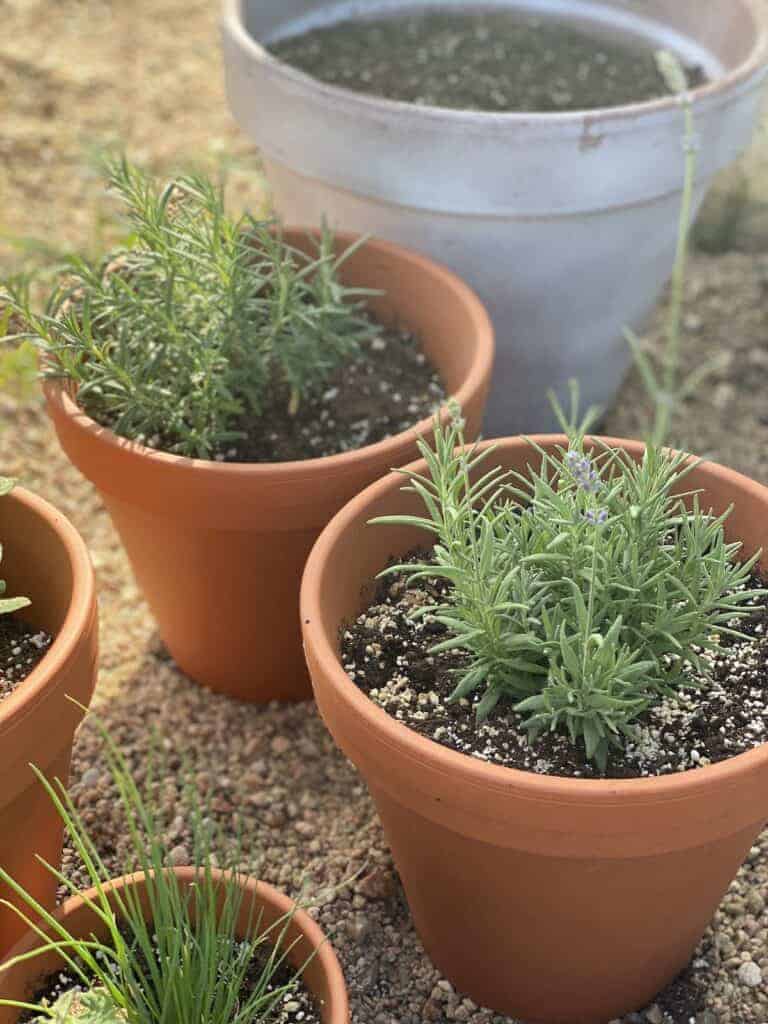 #5 Sage
When growing sage during the first year, harvest lightly to ensure that the plant grows fully. And be sure to leave a few stalks so that the plant can regrow in the next year. Prune the heavier, woody stems every spring.
Recipe with fresh sage: Chicken Saltimbocca
#6 Lavender
Lavender is calming and can help with getting a restful nights sleep. It is even used as a culinary herb – in teas, syrups, sweets, and sometimes in Herbes de Provence.
#7 Parsley
Flat leaf varieties are preferred in cooking for better flavor over curly varieties. Parsley makes a great addition to the indoor herb garden or over winter in a sunny window.
Recipe with fresh parsley: Mediterranean Pasta Salad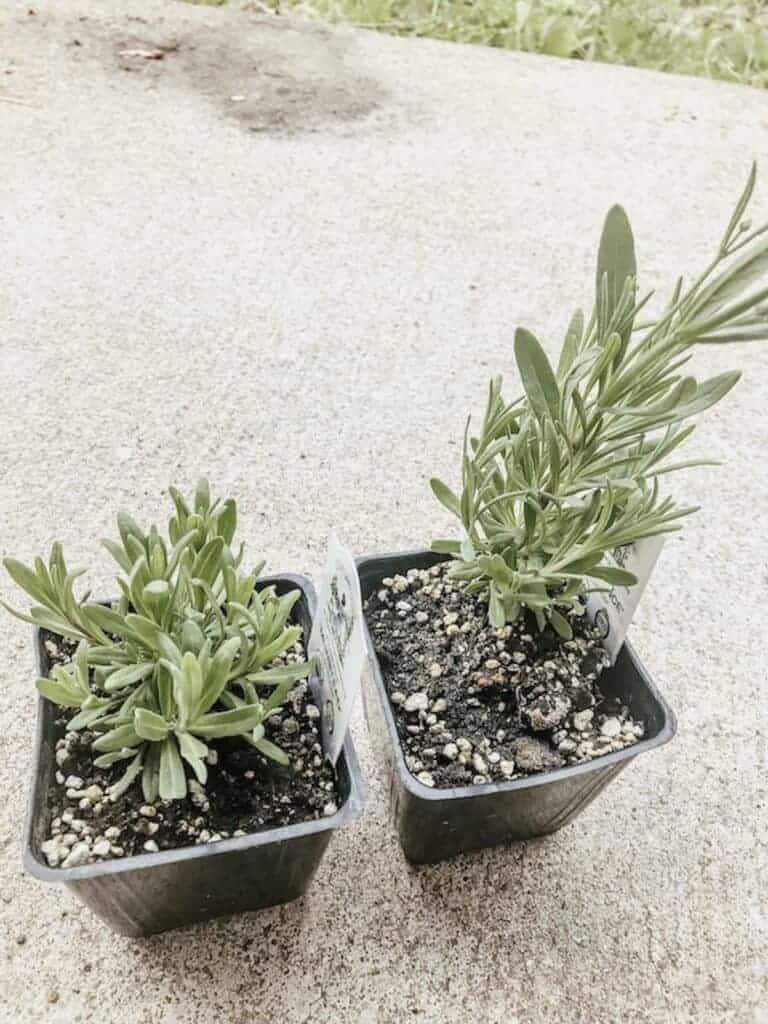 #8 Mint
Mint is a pretty evasive herb if not cared for diligently. Growing in pots can help with keeping the plants from over taking the garden! Mint is a great herb for both medicinal and culinary uses. It is really good paired with Mediterranean meat dishes, such as lamb and meatballs, and also in pasta recipes.
Recipe with fresh mint: Italian Meatball Soup
#9 Savory
One of the main ingredients in Herbes de Provence, savory is often used fresh or dried. There are two varieties – winter and summer. Summer savory has a hot, peppery flavor, and winter savory is much more mild in flavor. Winter savory is the variety from the Mediterranean.
#10 Marjoram
Marjoram is related to oregano, but is slightly sweeter and milder. Marjoram is a great addition to Greek & Italian Mediterranean dishes. It compliments lamb dishes and pasta sauces. Marjoram is also a great medicinal herb.
Originating in the Mediterranean, marjoram is well suited to a hot, sunny, and dry environment. It makes a great addition to the indoor herb garden.