I'm currently working on the basics of how to create a potager garden on our farm. I'm seriously excited about this gorgeous project.
The progress on the garden this year has been slow going. But there is progress, nonetheless. It really is hard to garden with three children so young in age.
But I also want to include them in the process and teach them the miracle of gardening from an early age.
Disclosure: Boots & Hooves Homestead may earn a commission for purchases made after clicking links on this page. View our disclosure policy for details.
This Year, I Have Big Garden Plans
I have big design plans for the garden and I love trying to work in the basics of permaculture into our little acreage.
But I also have great love for trying to incorporate something visually appealing.
I dream of a gorgeous kitchen garden. Filled with enough fruits, veggies, and herbs to feed my family for many years to come.
But I also love the lush fields of sunflowers in Tuscany or the gorgeous fields of lavender in Provence. What can I say, I'm a romantic dreamer.
This year I have big plans and I can't wait to reveal the design and progress once the plants start to grow more and fill in a little bit.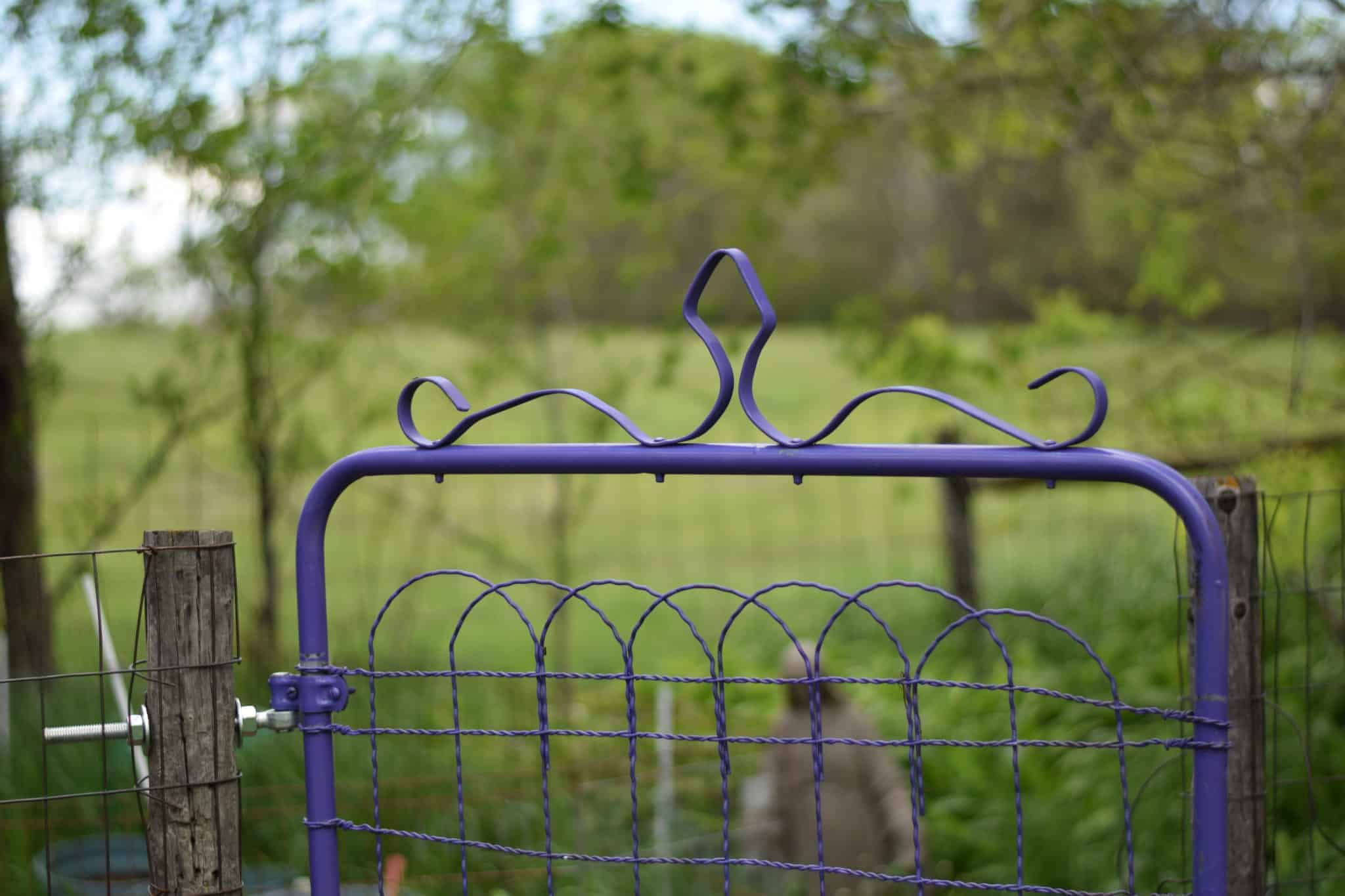 How to Create a Potager Garden
Since we are talking about beautiful gardens, I thought I'd share a small glimpse of what I'm currently working on in our garden. This year, I am working towards the beginning steps of designing our potager garden.
A potager (pronounced: poe-tah-jay) is basically a French ornamental kitchen garden. It's filled with practical things like fruits, veggies and herbs, but is also ascetically pleasing and filled with florals.
However, this won't be a traditional potager.
I am taking inspiration from a potager design, but altering it to fit in with my available space and my visual eye. I'm adding a little bit of whimsy and character. And a ton of color.
Something that borders on practical with beauty mixed in.
This year I am trying out a couple of new things in the Potager. First is this Back to Eden garden method. And I am utilizing our new greenhouse to get a head start with seed starting our herbs & flowers.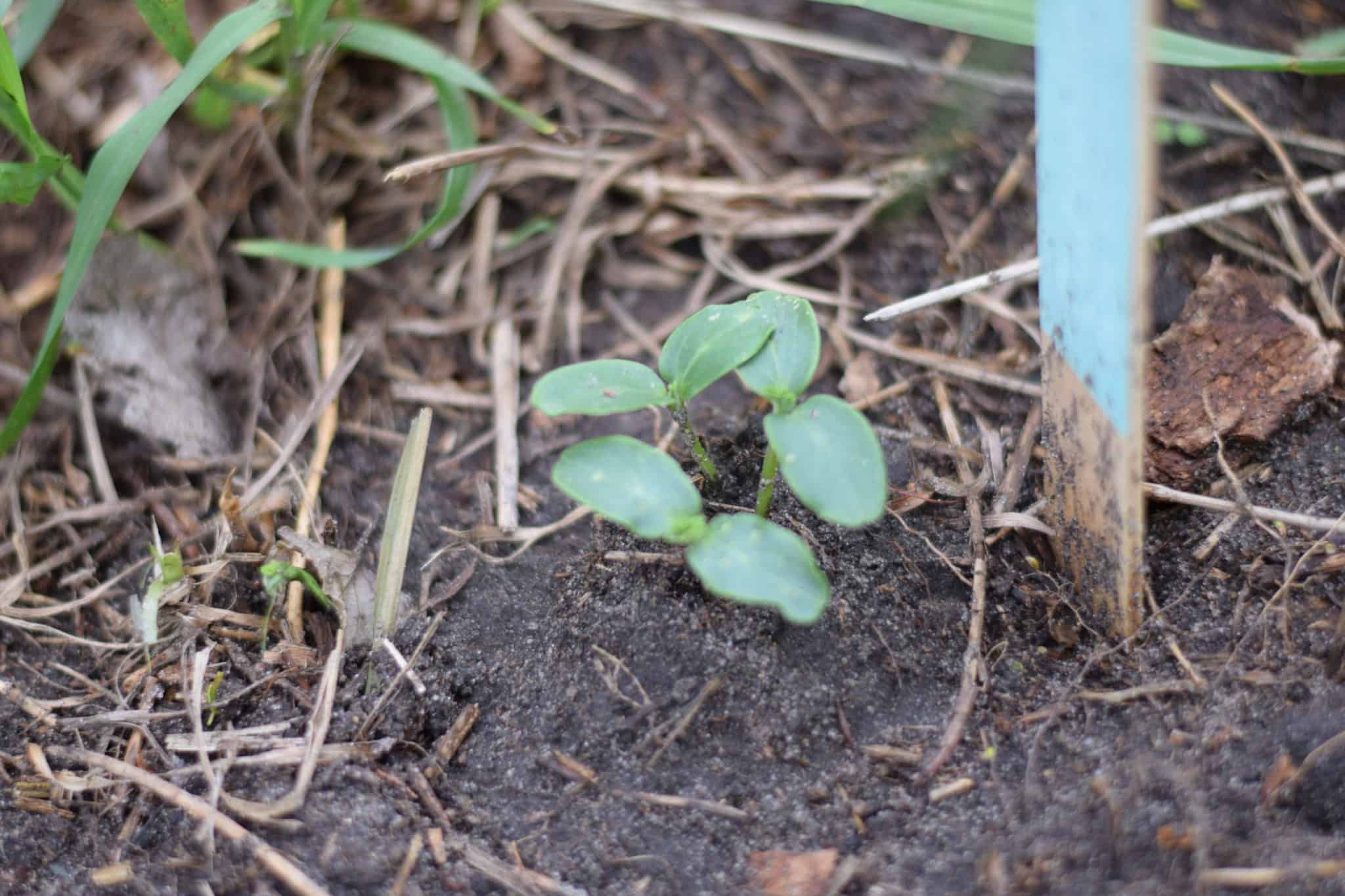 The Progress
I have everything in the ground or started except for corn and melons and a few ornamental flowers which I'm planning on starting in the new greenhouse soon.
And it needs to be weeded and mulched desperately. Sigh. Always something, right?
At least I have some great progress made this year.
The zucchini is growing rapidly.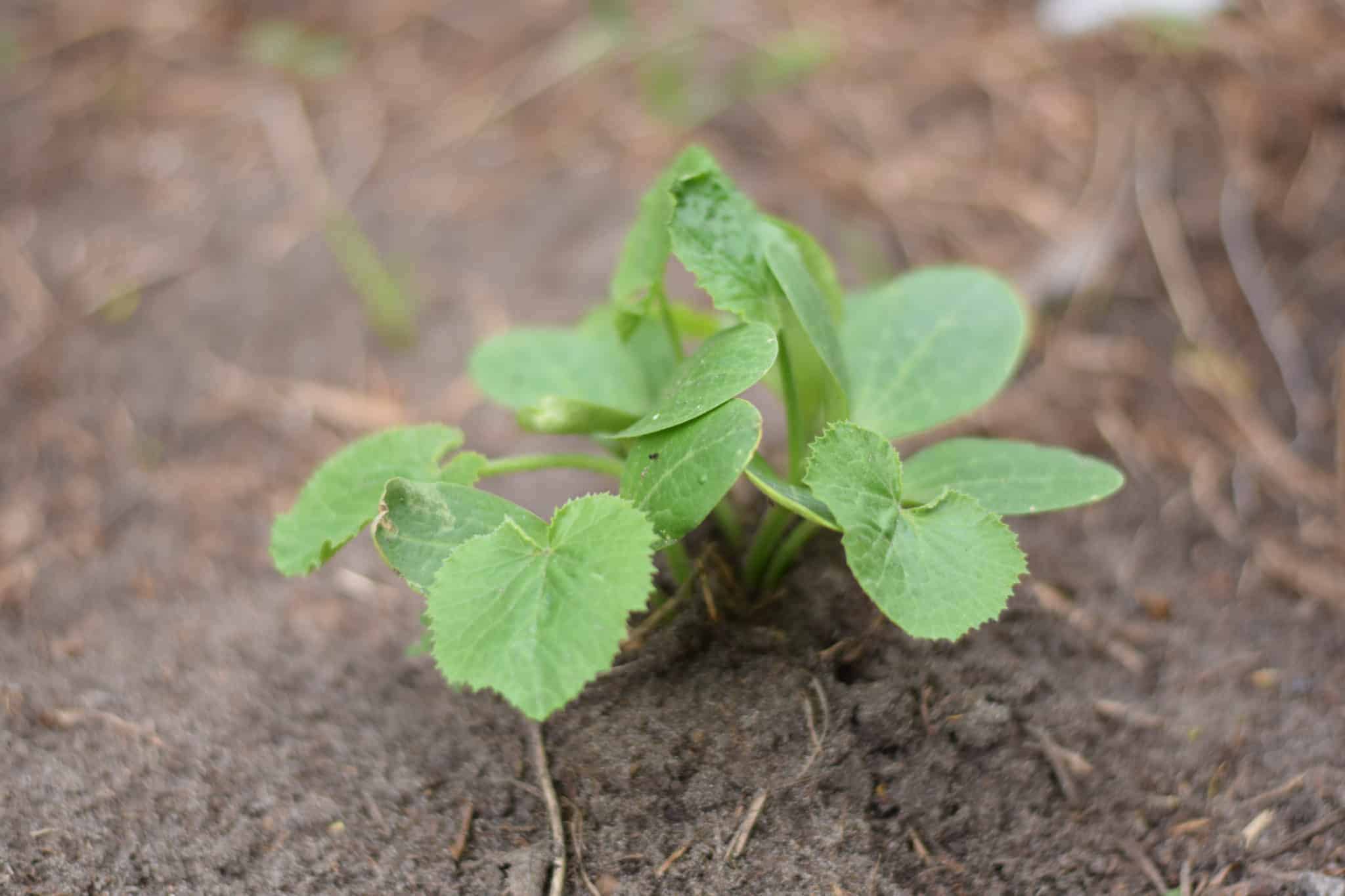 And so are the peas! For these, I'm not going to use a trellis, but am hoping I can get them to climb on the fence line.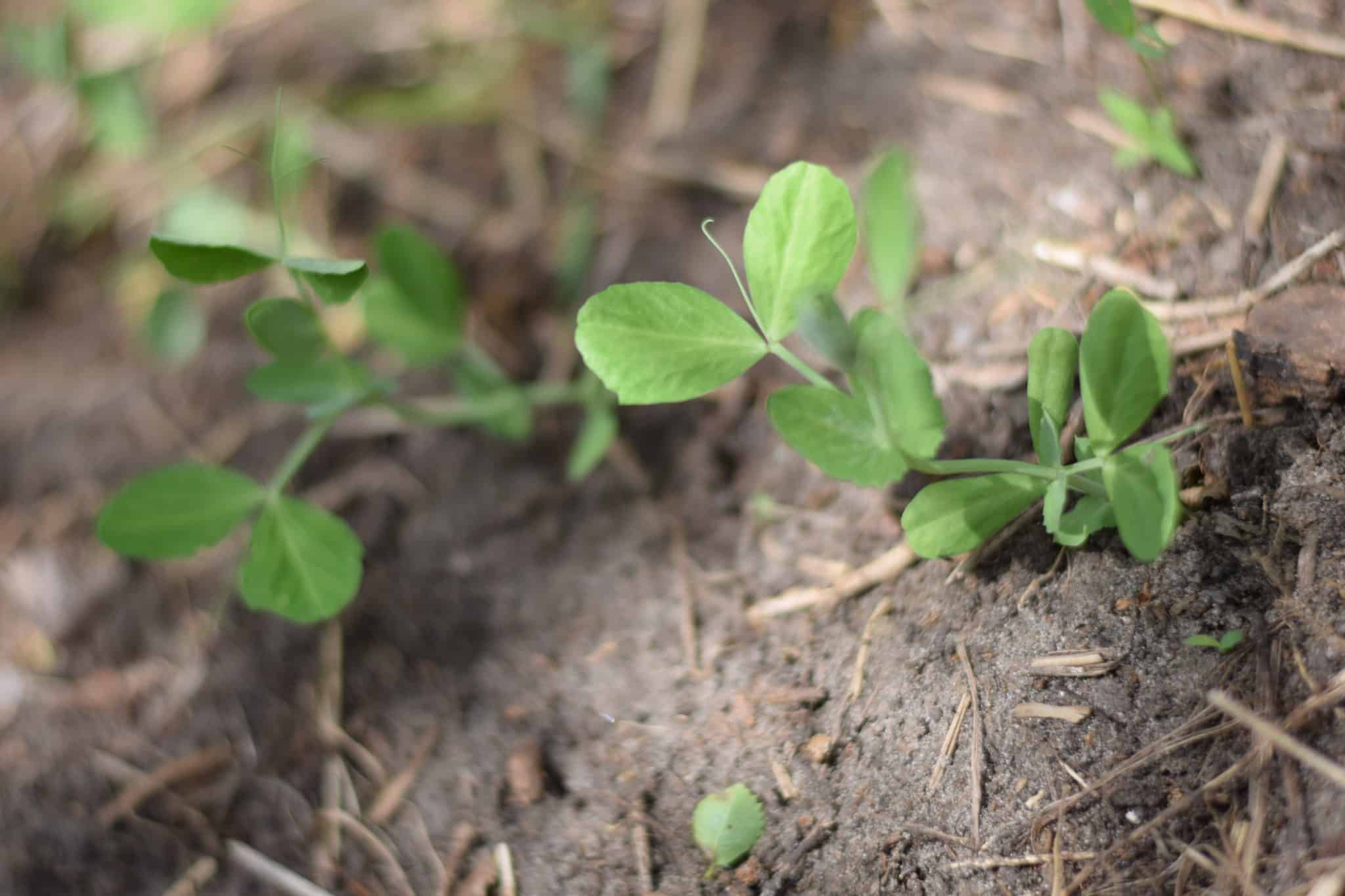 I have sunflowers coming in nearby, and the lettuce is doing amazing so far. The strawberries, not so much. Every single year I fail at strawberries. I am determined to figure this out though!
There's a variety of herbs, both culinary and medicinal which have been started. As well as cucumbers, onions, potatoes, and eggplant.
I needed to re-start my tomatoes & peppers. I think that I got a little ambitious and started them too soon. Which made for them not germinating properly.
See again. Patience. Lesson learned.
And despite living in zone 5A, I have a mini olive tree and bay leaf plant on it's way to the homestead. I might be slightly crazy, but I want to give it a try!
I plan on housing it in a large planter and moving it inside the greenhouse during the cooler evenings and then inside for the winter.
Creating a Potager Garden Design
First things first.
Plan & determine where you want to set up this gorgeous garden design and visualize. For us, we have a lot of different animals so I'm limited on areas to grow as big of a garden as I want. But, I still dream big.
For now, I work with what I have and I'm incredibly thankful for it. Someday when we find our forever farm, with plenty of room for a bigger garden…oh,can you just imagine the possibilities?!
And you know what, I'm pretty obsessed with my purple garden gate.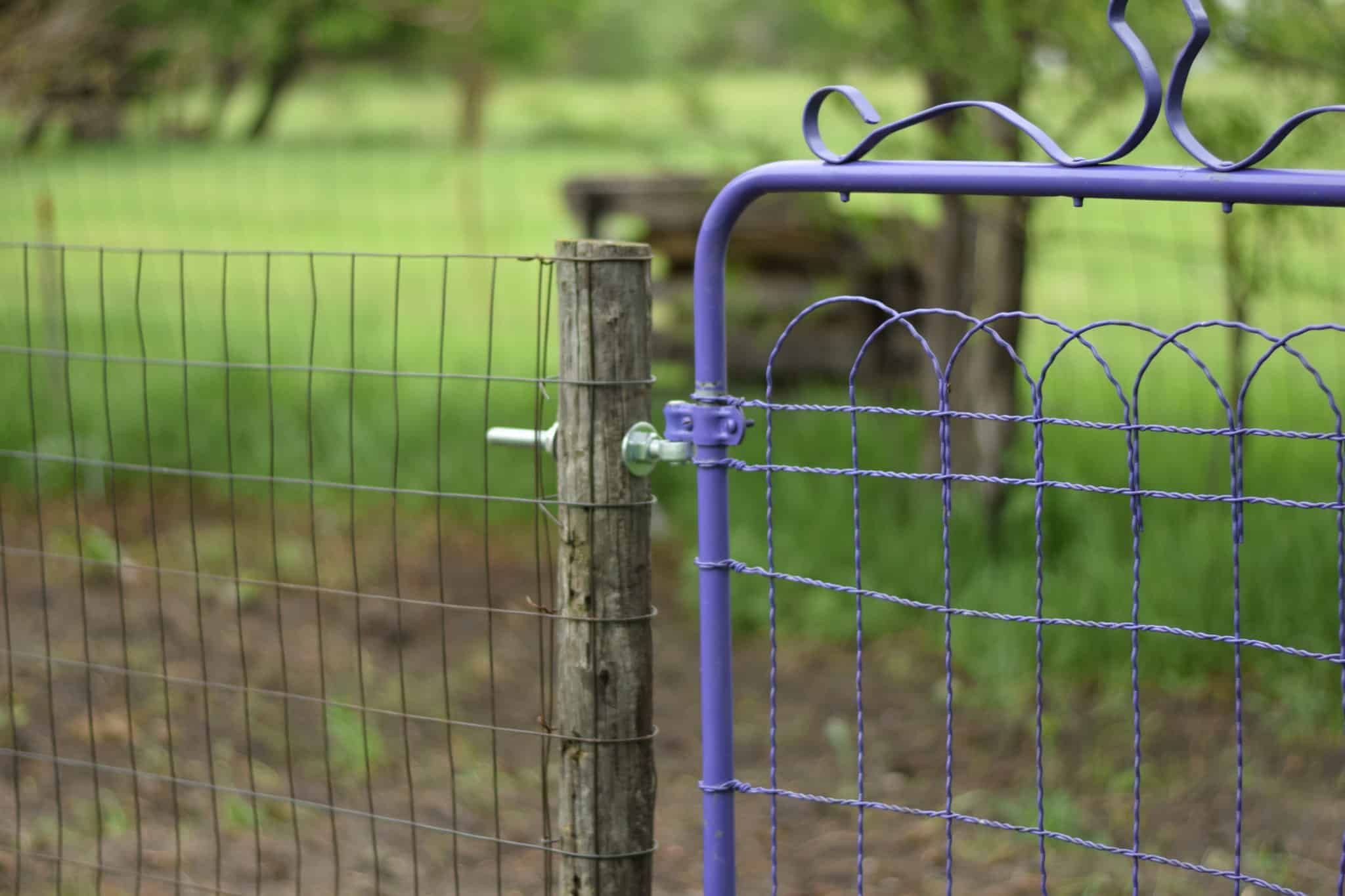 The fun thing about a potager design is that there is little room for error. It is uncomplicated, informal, and romantic. Imagine a variety of beautiful florals growing among the vegetables.
The intermingling of vegetables, fruits, herbs, and flowers — it's truly a thing of beauty. As the garden progresses and grows this year, I will use fillers in bare spots. Such as Alyssum, Basil, Chives, Lavender, or a variety of small florals.
The next thing to consider for design are the edges. For our farm, I'm filling in between plants and the outer edging with florals and herbs. I have flowering vines that I'm using along my fence line.
All of them filled with tons of color!
It's going to be amazing!
And then there's the sunflowers which will serve as a beautiful background, but they're also useful because they will provide treats for our chickens.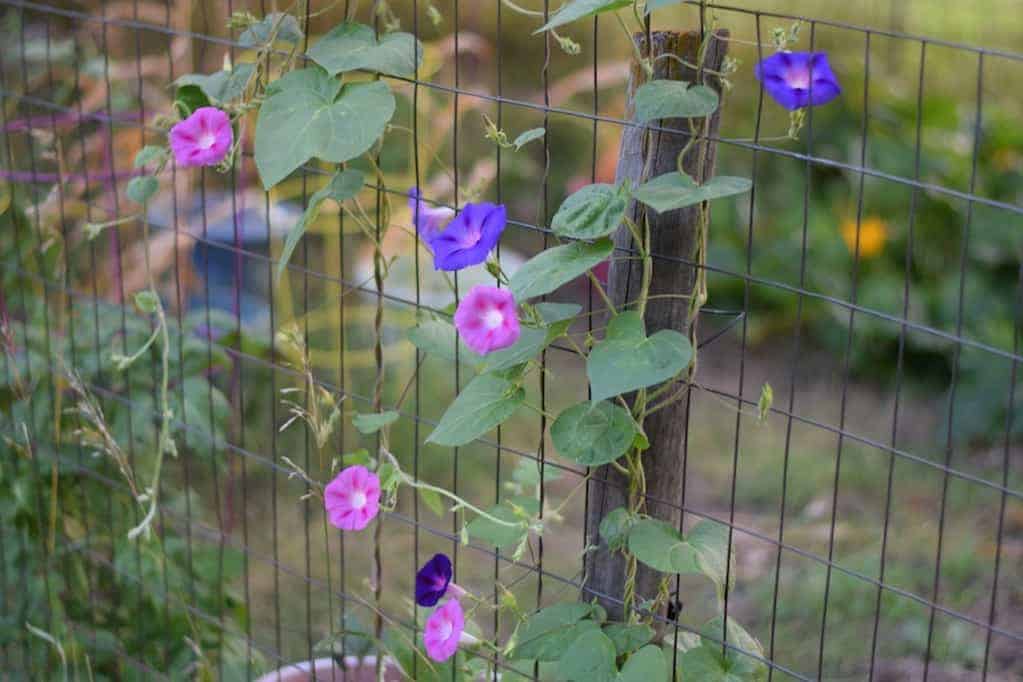 My super awesome husband has built me an amazing greenhouse. I'm waiting for him to get the opportunity to move it to it's final location because it was built in the shop. He's truly wonderful, you guys! I love him dearly.
I can't wait to share it with you all. It's gorgeous!
And you know I'll post the progress of how I am creating a potager garden on our homestead.
Stay tuned…
Check out this article for more info on creating up a potager garden.
More gardening posts: