This delicious Mediterranean Pasta Salad recipe is packed full of flavor and it is incredibly easy to make. Have a delicious dinner on the table in the time it takes the pasta to cook!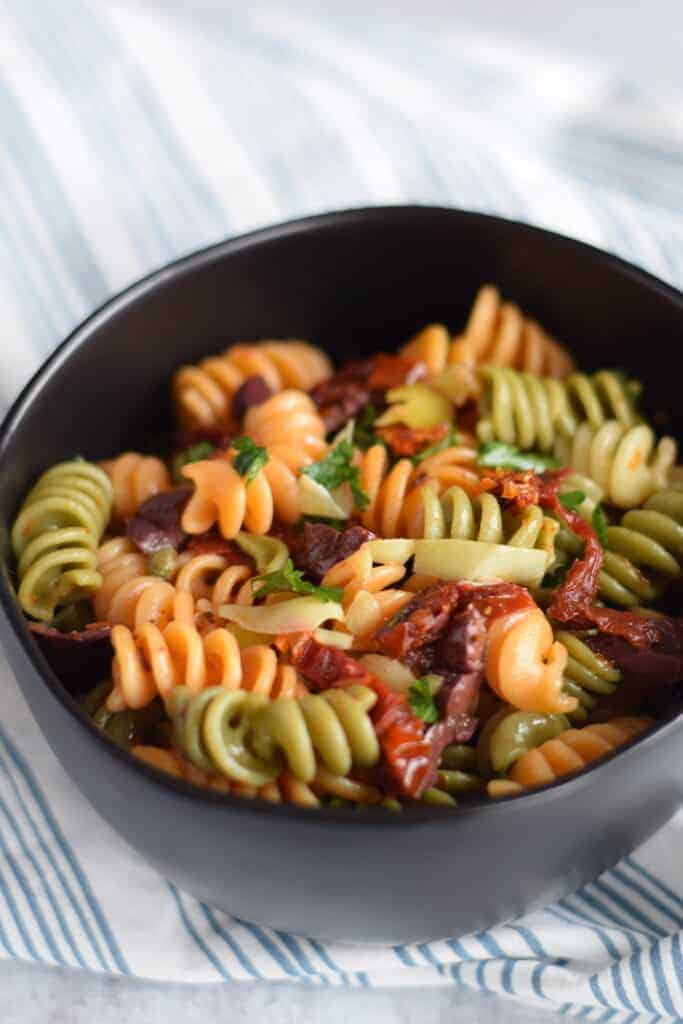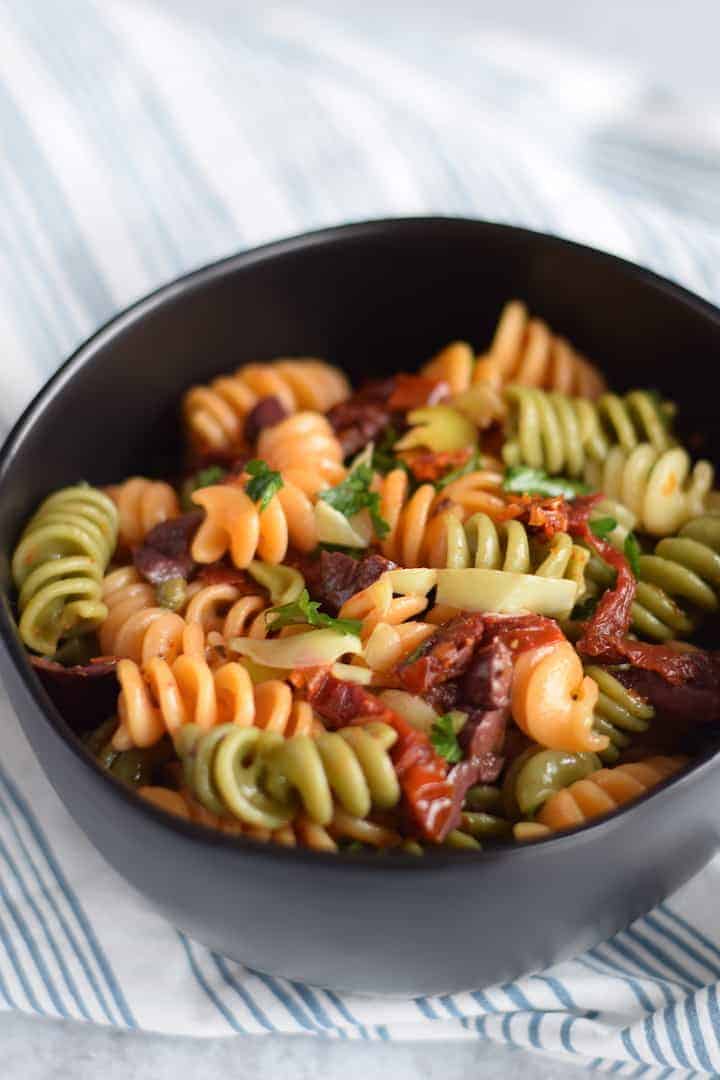 Disclosure: Boots & Hooves Homestead may earn a commission for purchases made after clicking links on this page. View our disclosure policy for details.
This recipe is posted with permission by Nicole Malik of Delicious Everyday.
I was recently sent a copy of Nicole's new book Weeknight One-Pot Vegan Cooking to review. And this recipe is taken from her cookbook.
The book is featured with many delicious vegan one-pot meals. I love the simple idea of a meal made in one pot. Because as a mama of 4, I love less dishes. I mean, right?
But another thing that I really enjoy about this new cookbook, the recipes are packed full of flavor! Because that's super important.
My family is not vegan, but we eat meatless meals several times a week. So, I'm really enjoying adding in these additional recipes to our rotation.
And my little ones really loved this Mediterranean Pasta Salad recipe. Mom win! In the book, Nicole has it titled as Mediterranean Lunchbox Pasta.
Grab your copy of this delicious cookbook!
Mediterranean Pasta Salad
This recipe is a snap to make. It is ready in the time it takes to cook the pasta. If you're looking for a super yummy and quick weeknight meal, this is definitely one to try!
Simply start cooking your pasta and prep the rest of the ingredients while waiting. Easy, peasy. You'll have a super yummy dinner made in no time.
If you have leftovers, it even tastes good cold and straight out of the fridge.
Related: Mediterranean Grain Bowl Recipe
More Recipes You May Like: