Christmas is one of the most celebrated holidays in the world, but the Christmas treats that we eat vary from country to country.
Swiss roll, Christmas cake, yule log, and Italian panettone aren't the typical sweets you'd find at an American holiday party.
My great-grandparents shared many wonderful dishes from Italy and Greece. And I've always been interested in learning new traditions & creating memories for my children. I believe in handing down the classic recipes from our ancestors.
And so, this list of Christmas goodies is sure to inspire classical holiday traditions. I'm sharing several decadent recipes from some really talented bloggers.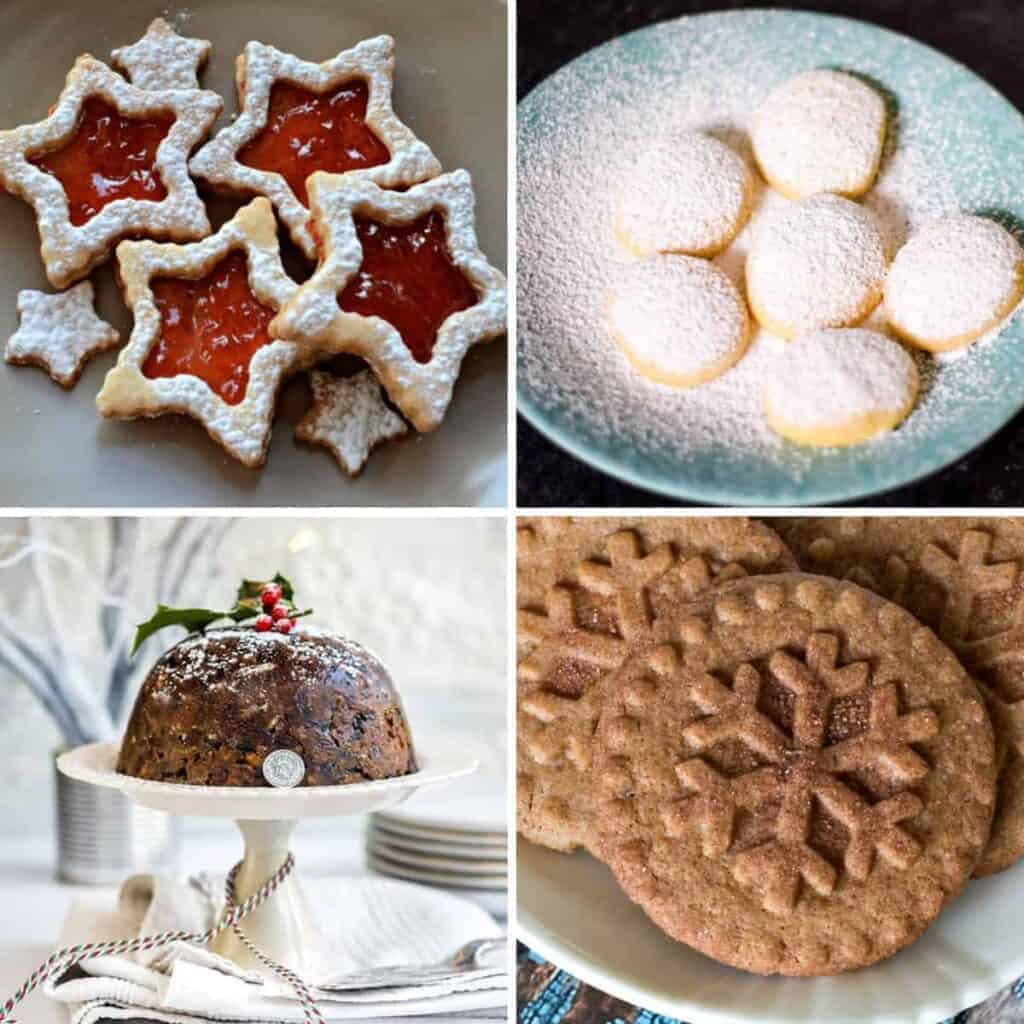 Traditional Christmas desserts
You'll find more than 40 Christmas sweet treats here. Perhaps, it will bring back a little nostalgia with recipes from your youth. This list is sure to satisfy any sweet tooth.
And if you're looking for a fun new tradition to try with the family, one of our favorites is to make this healthy hot chocolate recipe and go for a drive to look at the Christmas lights in town!
Another favorite is to cozy up with one of these wholesome Christmas movies while snuggling up with our favorite Christmas cookies.
The list below has so many wonderful Christmastime dishes and traditions to celebrate the holidays.