These dark chocolate truffles make an excellent sweet treat that are actually pretty good for you.
Looking for a treat that's loaded with antioxidant-rich dark chocolate? These healthy chocolate truffles fit the bill. Plus, they're surprisingly easy to make!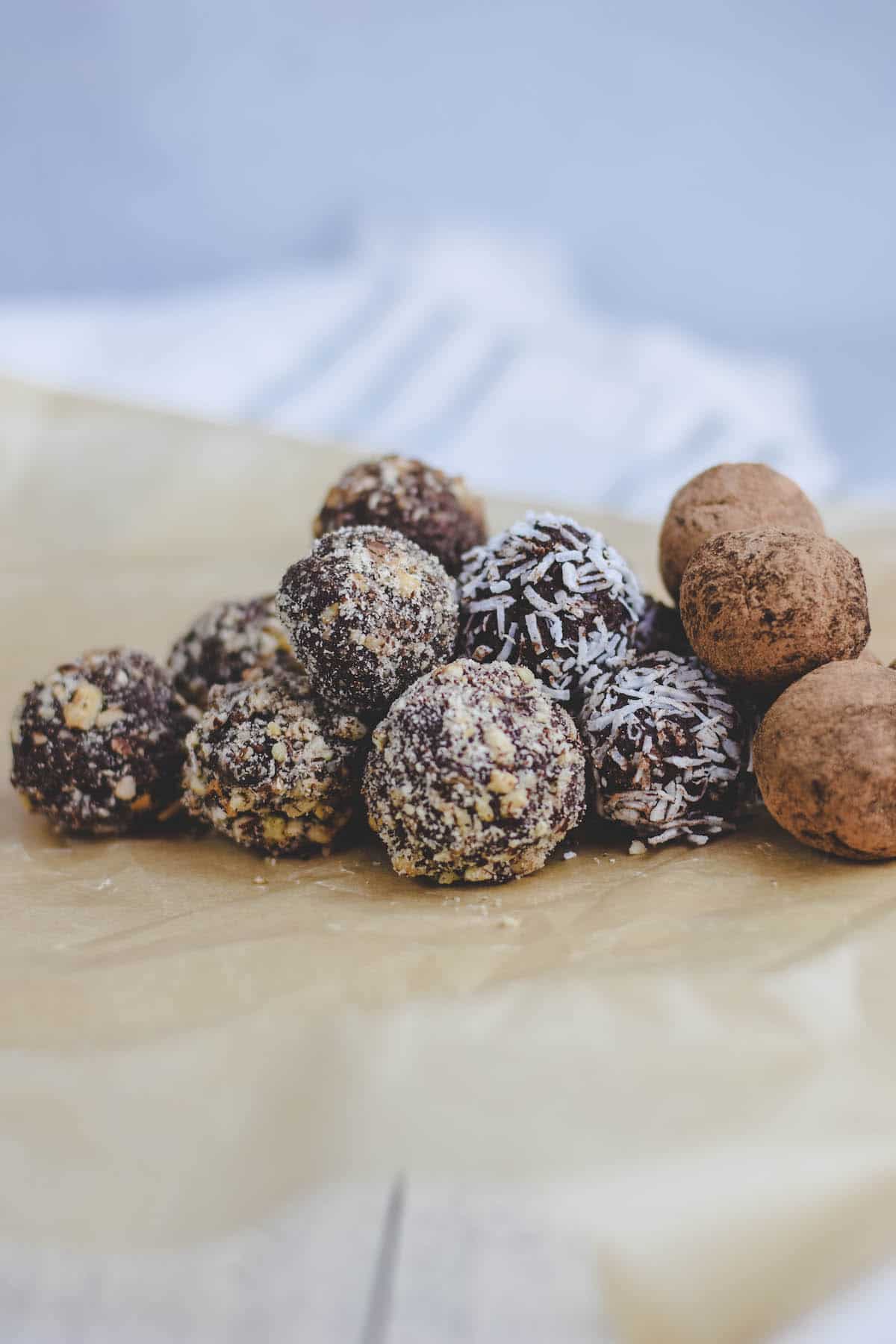 How to make this dark chocolate truffles recipe
Truffles have always been a favorite in our home. But we don't really love the added ingredients in some of our favorites.
And after a bit of testing, we have come up with these chocolate truffles with only a few simple ingredients!
This truffle recipe is pretty simple to make.
And they make excellent treats & gifts for the Christmas or Valentine's day holidays. Or anytime that you want a delicious and healthier dessert.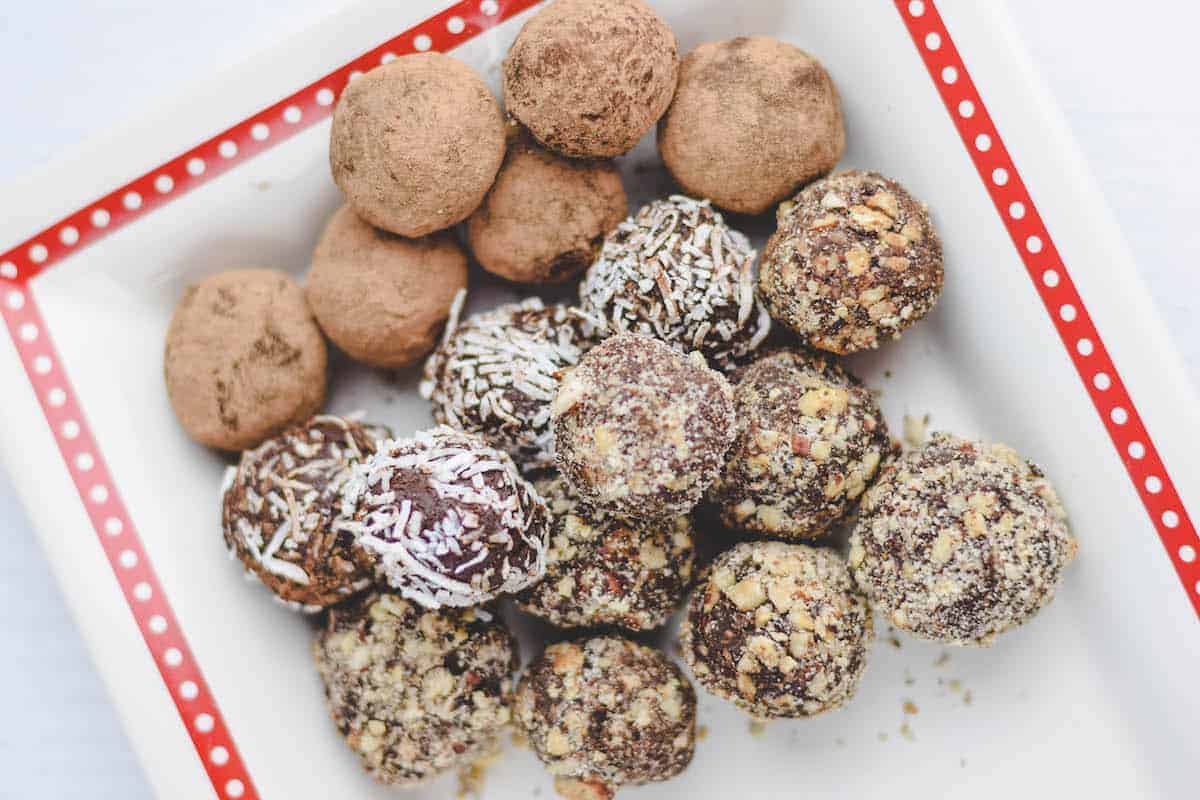 Ingredients
To keep these truffles healthier, we use don't add anything artificial in our recipe. We use a dark chocolate bar with minimal ingredients added to it and very little sweeteners.
If you're avoiding sugar completely, these stevia sweetened bars are a great option!
Here's what you'll need in this recipe:
9 oz of dark chocolate bars
heavy cream
vanilla extract
sea salt
Additional optional items for rolling the truffles to coat. Some suggestions are cocoa powder, chopped hazelnuts (highly recommend), shredded coconut, sprinkles.
Alternatively, baking chocolate, or chocolate chips can be used in place of the chocolate bars if preferred. But I highly recommend using the suggested chocolate bars above. They give a light sweet taste and perfect richness for the truffles.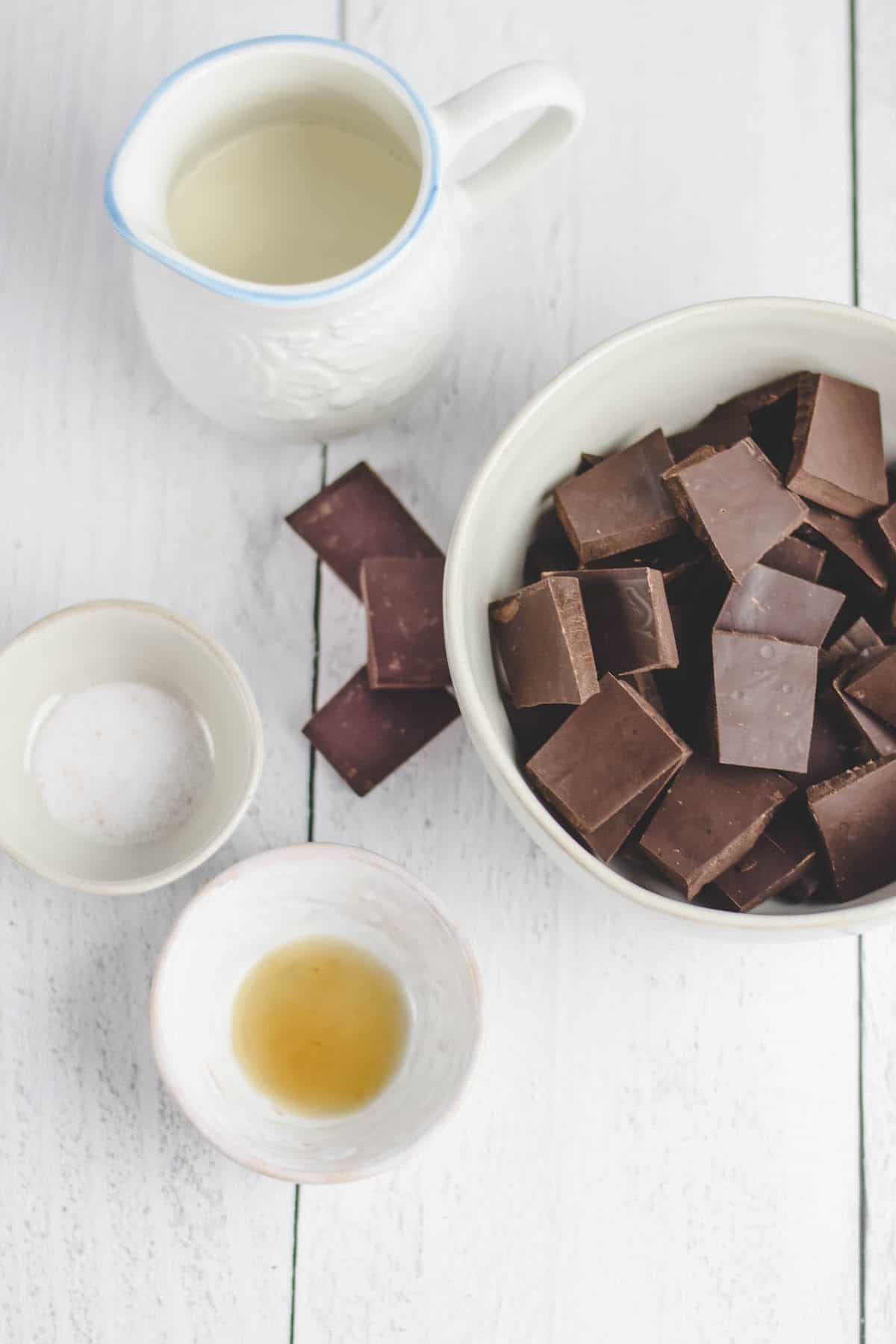 Instructions
Begin by setting up a double boiler. Simply fill the bottom pot with one or two inches of water. Next, add in the top pot and turn on your burner on the stove to a simmer. The gentle simmer will help the chocolate to melt.
If you don't have a double boiler, simply use a sauce pan and small bowl on top. Any mixing bowl will work such as glass or even metal mixing bowl (pyrex works great).
Melt the chocolate in the top of the double boiler. Once completely melted, then stir in the salt, vanilla extract, and heavy cream until well combined.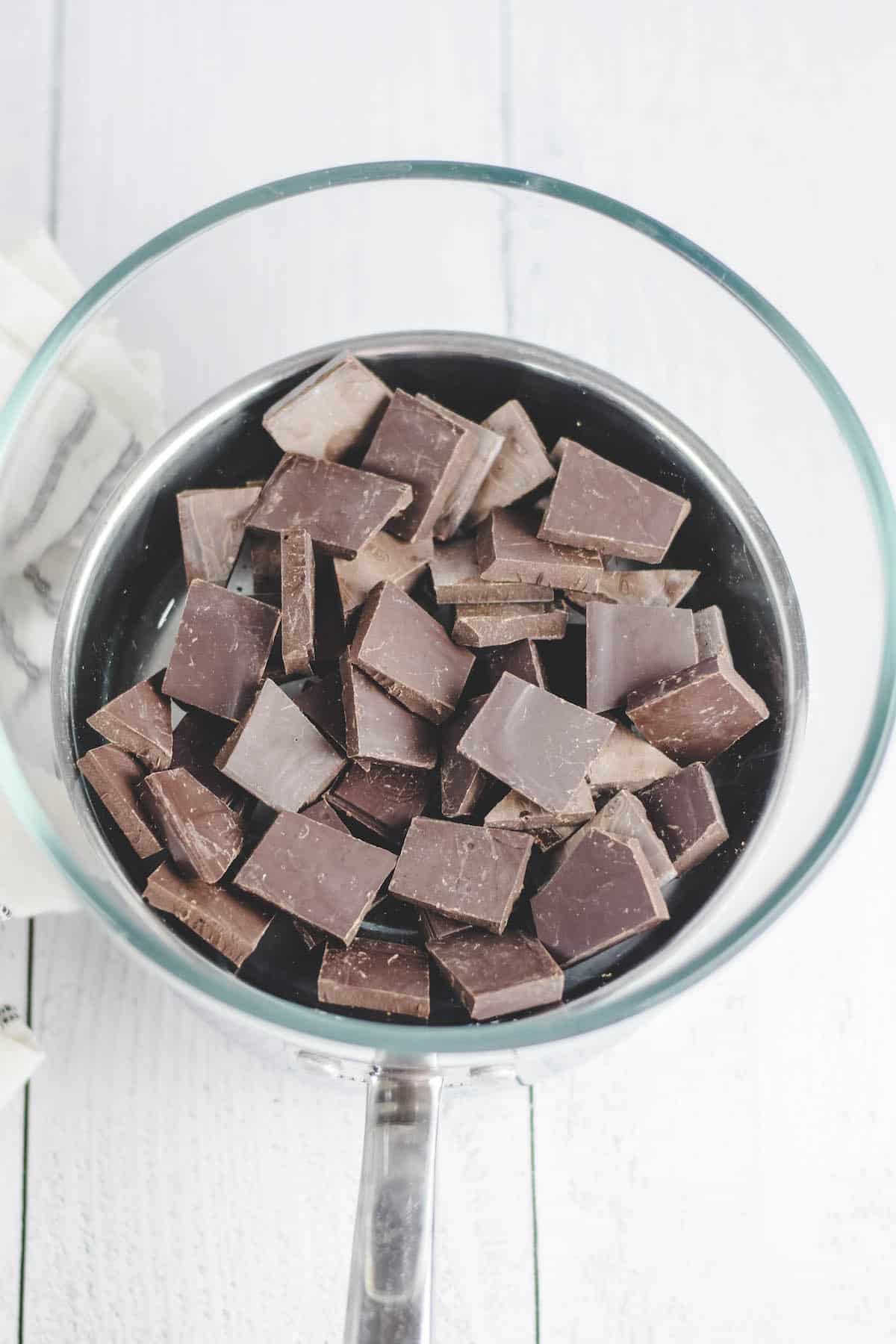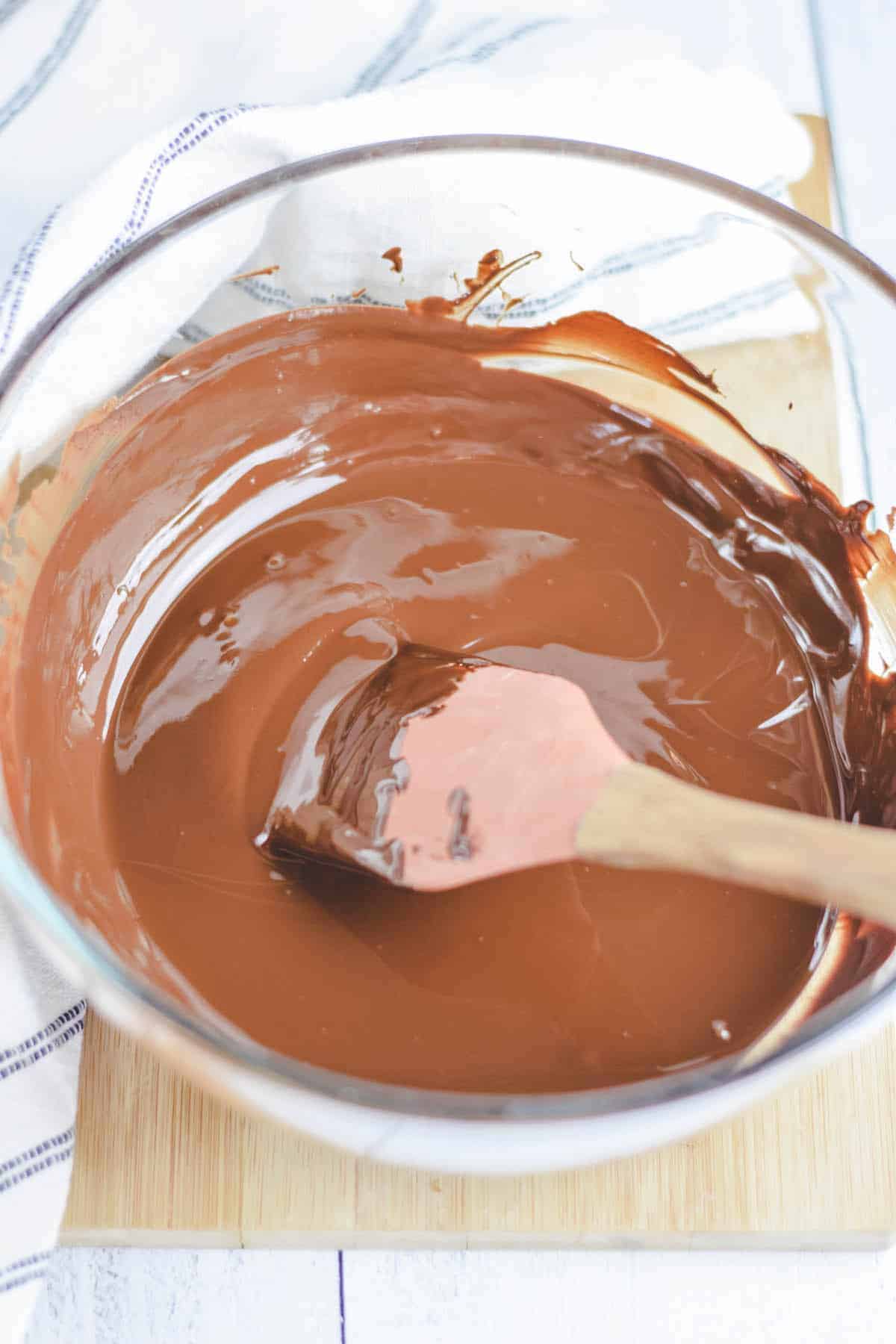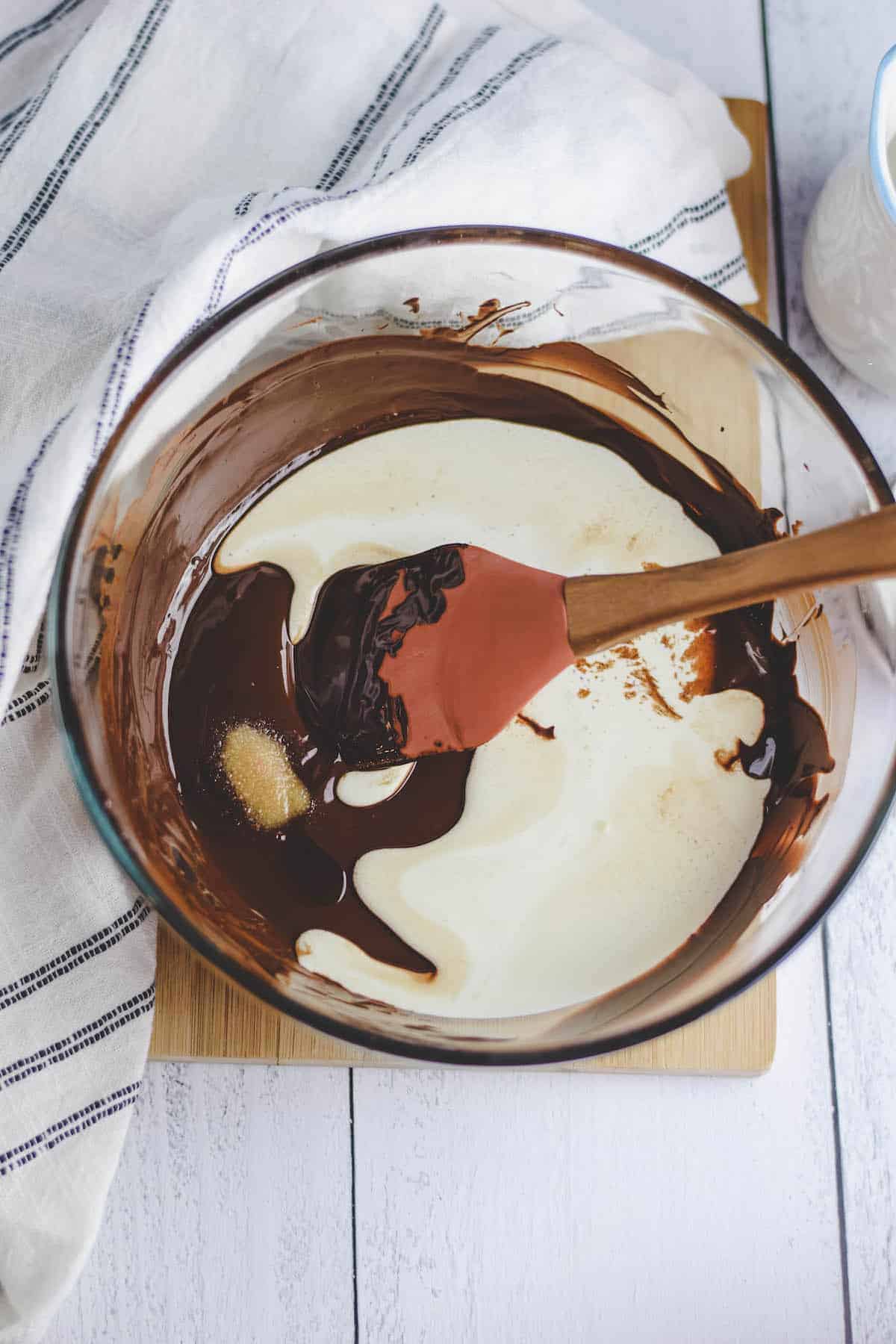 Chill the melted chocolate ganache mixture in the fridge until cooled and firm, but not solid.
Use a spoon to measure out the desired truffle size. Dust your hands and the truffles lightly with unsweetened cocoa powder and roll the truffle mixture into a ball.
Lay out the batch of finished truffles on a parchment paper lined baking sheet or serving tray for up to a few days. If not consumed within a few days, chill in the refrigerator until ready to serve.
These can simply be rolled in cocoa powder or you can get creative with your favorite pairings. Chopped peanuts, almonds, or other favorite nuts are great additions. We love them rolled in chopped hazelnuts.
Simply toss them in a food processor and give it a couple of pulses until desired chop is reached.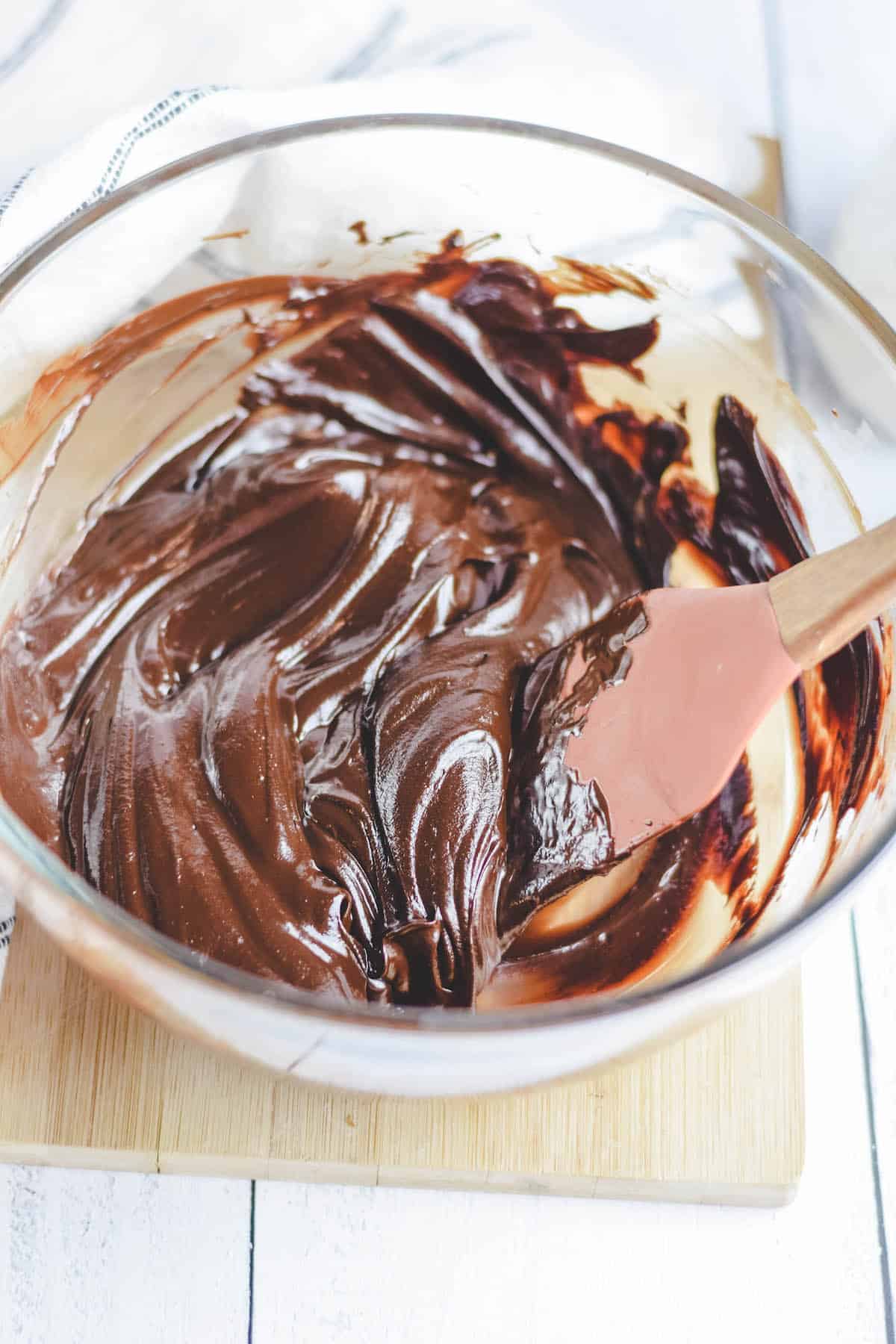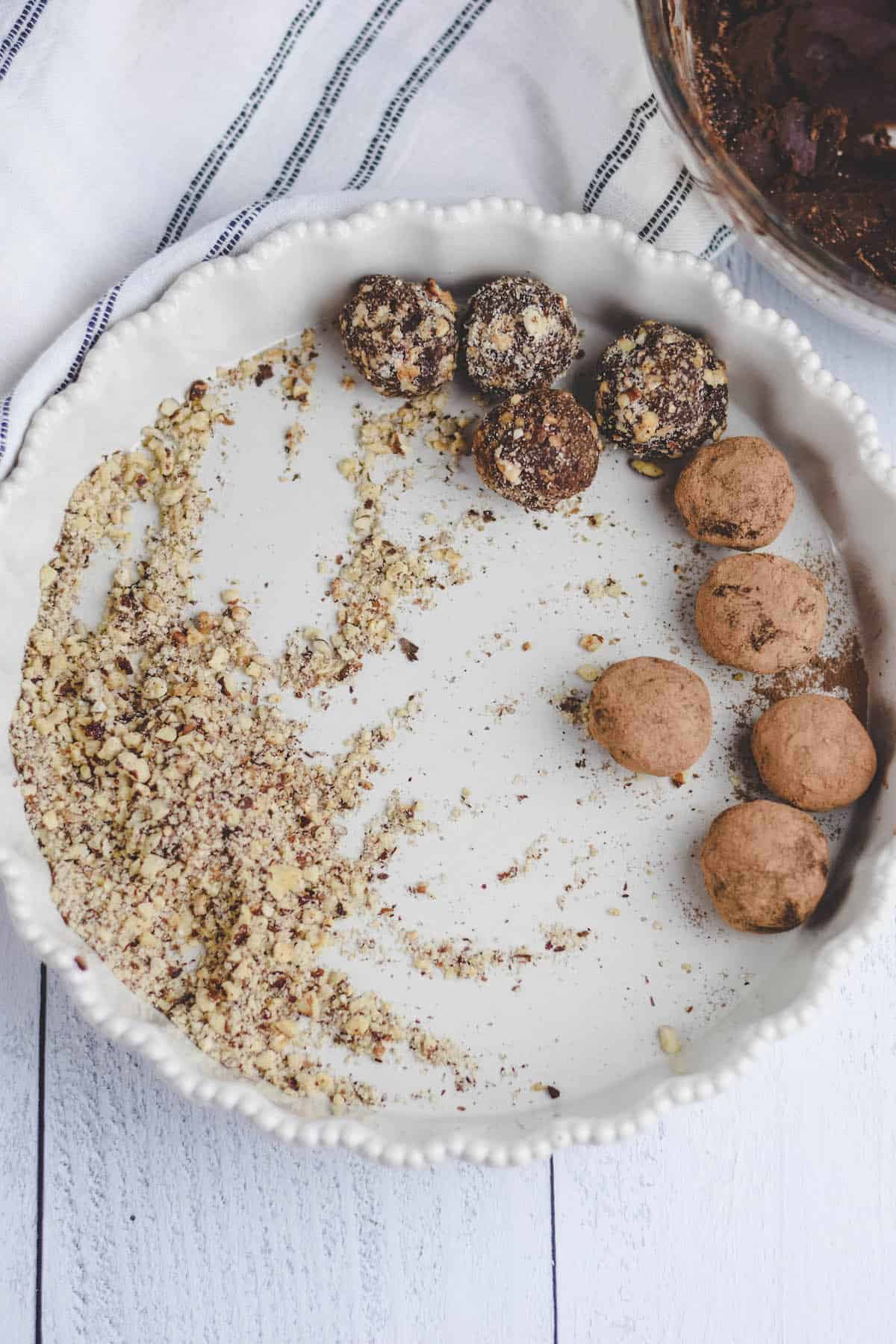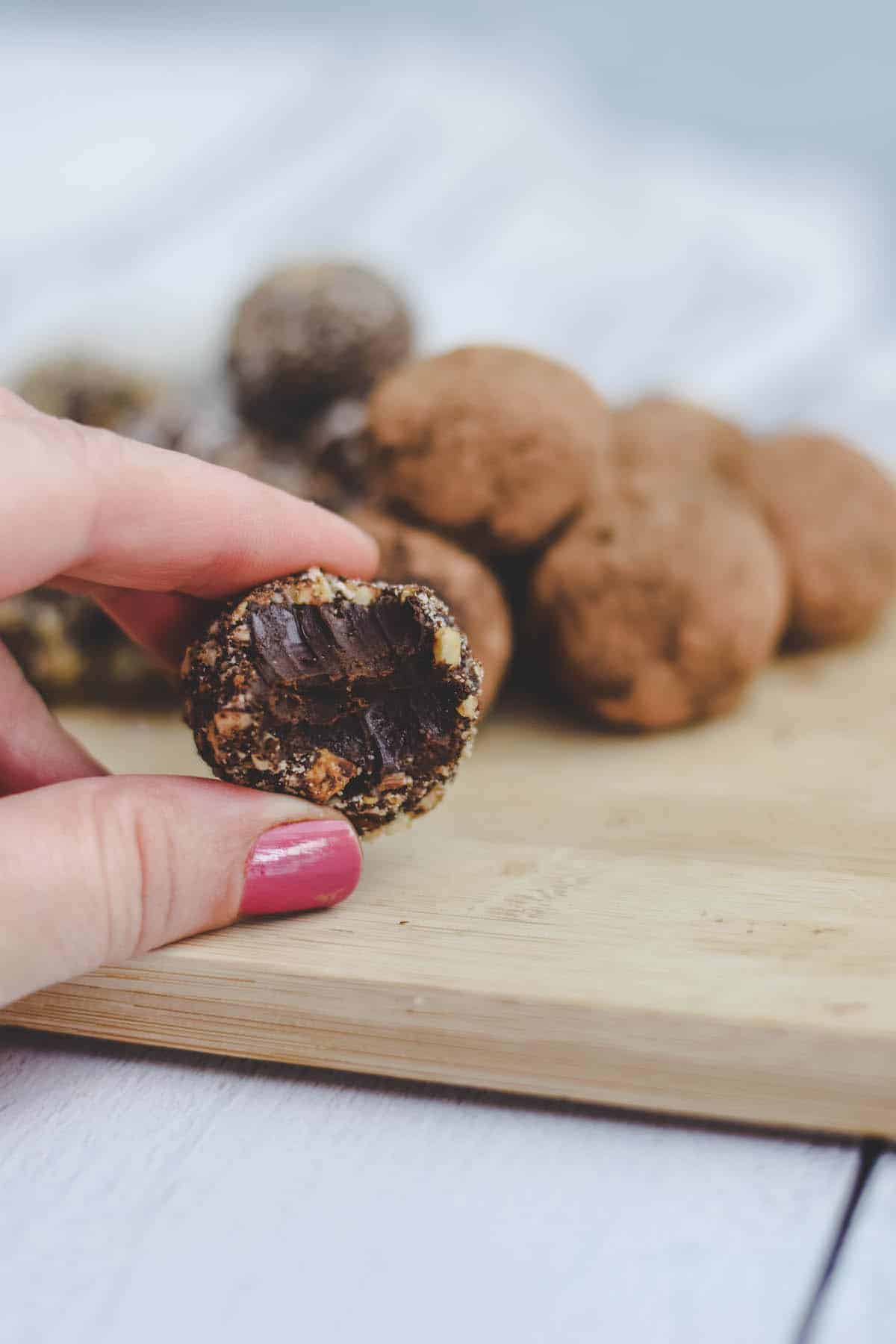 🍫 Helpful tip…
These truffles are super simple to make. However, they are a little bit messy when rolling them out. Dusting them in a bit of cocoa powder helps them from becoming too sticky when rolling them out.
How to store chocolate truffles
If you don't plan on eating your truffles within a day or two, they can be stored in the refrigerator. Storing them in an airtight container helps to keep them fresher for longer.
More healthy (ish) desserts
FAQ (frequently asked questions)
Are chocolate truffles healthy?
Dark chocolate is rich in antioxidants and great in moderation. The dark chocolate bars in this truffle recipe uses a little bit of sugar, so if you want to avoid that replace with the recommend stevia sweetened chocolate bars.
Do chocolate truffles have real truffles in them?
No, they do not. They are named after truffles for the similar shape.
Do truffles need to be refrigerated?
They can be stored at room temperature for a few days. After that, they should be moved to refrigeration.
want more recipes?
Check out the recipe index where you can discover more homemade recipes from my homestead!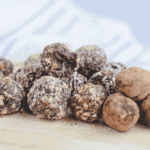 Dark Chocolate Truffles
Chocolate truffles are simple to make, filled with rich chocolate flavor and are incredibly decadent and make a great holiday treat.
Instructions
Set up a double boiler and fill the pot with water about half way. Begin to boil on stove top over medium heat.

Chop the chocolate up to make it easier to melt in the double boiler. Be sure to stir the chocolate often.

Remove the chocolate from heat and stir in the vanilla, salt, and heavy cream until well combined.

Allow the mixture to cool to room temperature. You may chill in the refrigerator for a couple of hours to firm up. But be careful not to allow it to become hard and solid. If the mixture becomes too hard, it won't be able to roll into truffles easily. If this happens, allow the mixture to rest at room temperature again.

Scoop the truffles with a spoon or small ice cream scoop. Dust your hands with cocoa powder and lightly roll the truffle in cocoa powder to lightly coat. Roll it into a ball with your hands until desired smoothness is reached.

Roll the truffle ball in desired topping to coat. Additional cocoa powder, chopped hazelnuts, sprinkles, shredded coconuts, are all great additions.
Notes
Truffles can be stored at room temperature for a few days. But after a few days, they should be moved to refrigeration.
Nutrition
Calories: 243kcalCarbohydrates: 15gProtein: 3gFat: 19gSaturated Fat: 11gPolyunsaturated Fat: 1gMonounsaturated Fat: 6gTrans Fat: 1gCholesterol: 21mgSodium: 85mgPotassium: 240mgFiber: 3gSugar: 8gVitamin A: 231IUVitamin C: 1mgCalcium: 33mgIron: 4mg
Tried this recipe?Give it a 5 star rating and pin it to your Pinterest account!
where would you like to start?