This easy Shredded BBQ Chicken recipe is simply made in a Ninja Foodi. And in under 30 minutes, from start to finish! It can easily be adapted to any pressure cooker.
Oh, and it only takes 3 simple ingredients: chicken breasts, bone broth, and bbq sauce!
Super easy, peasy!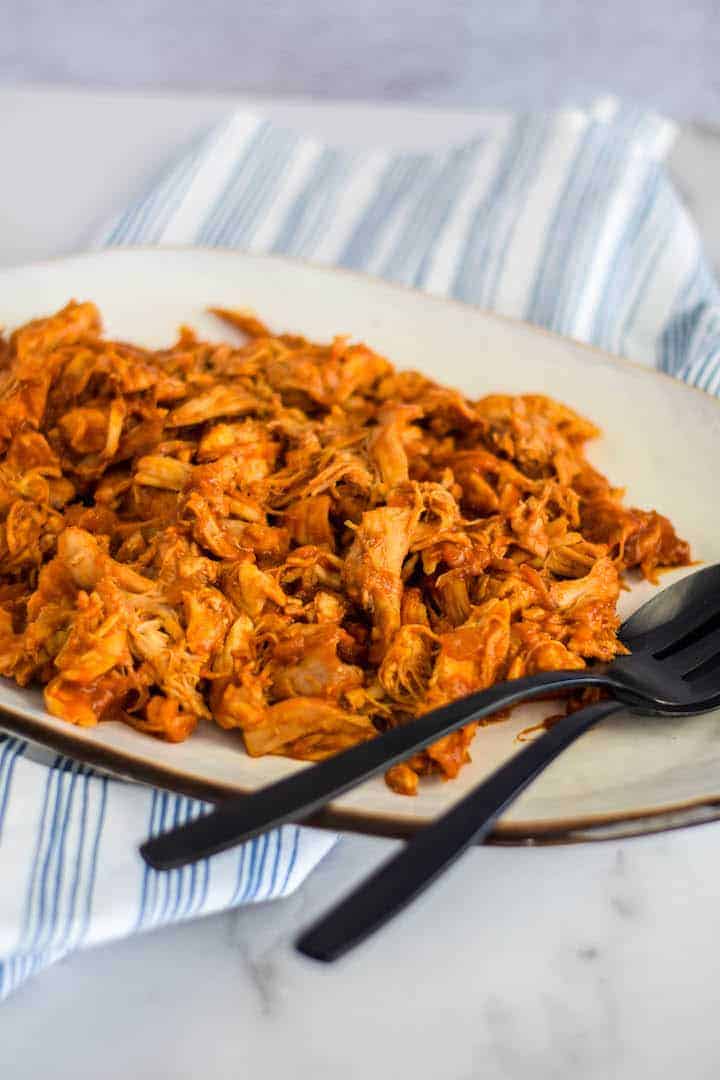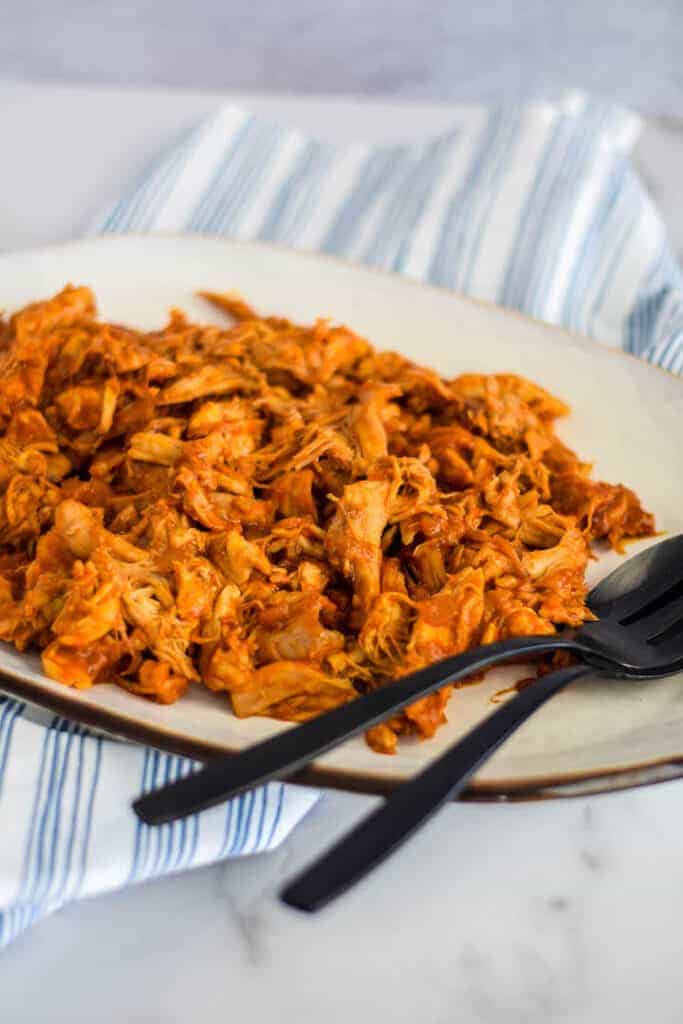 Shredded BBQ Chicken
This Ninja Foodi shredded bbq chicken is so easy to put together for a weeknight meal. And it takes less than 30 minutes!
But it can also be easily adapted to any pressure cooker. Such as the Instant Pot.
Pick your favorite sauce to mix in with the shredded chicken. I use my homemade honey bbq sauce recipe. And it is so good!
Use your favorite bread or buns. I like a super grainy or sprouted bread instead of buns. But definitely use whatever your favorite that you have at home!
Or serve without bread/buns and pair with your favorite side dish!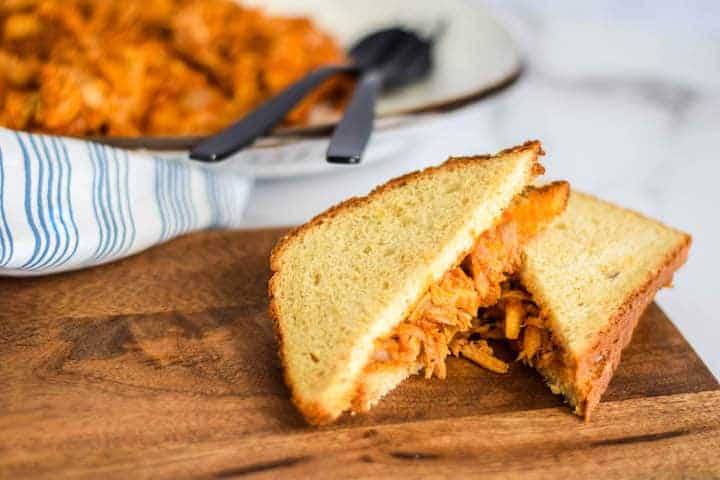 What sides to pair with bbq chicken?
If you're looking for something to round out a complete meal to pair with this yummy and tender shredded chicken… Try one of these family favorites:
Cheesy Mashed Potatoes (Ninja Foodi)
Jalapeno Poppers (Ninja Foodi)
Or make a simple green salad with homemade buttermilk ranch dressing!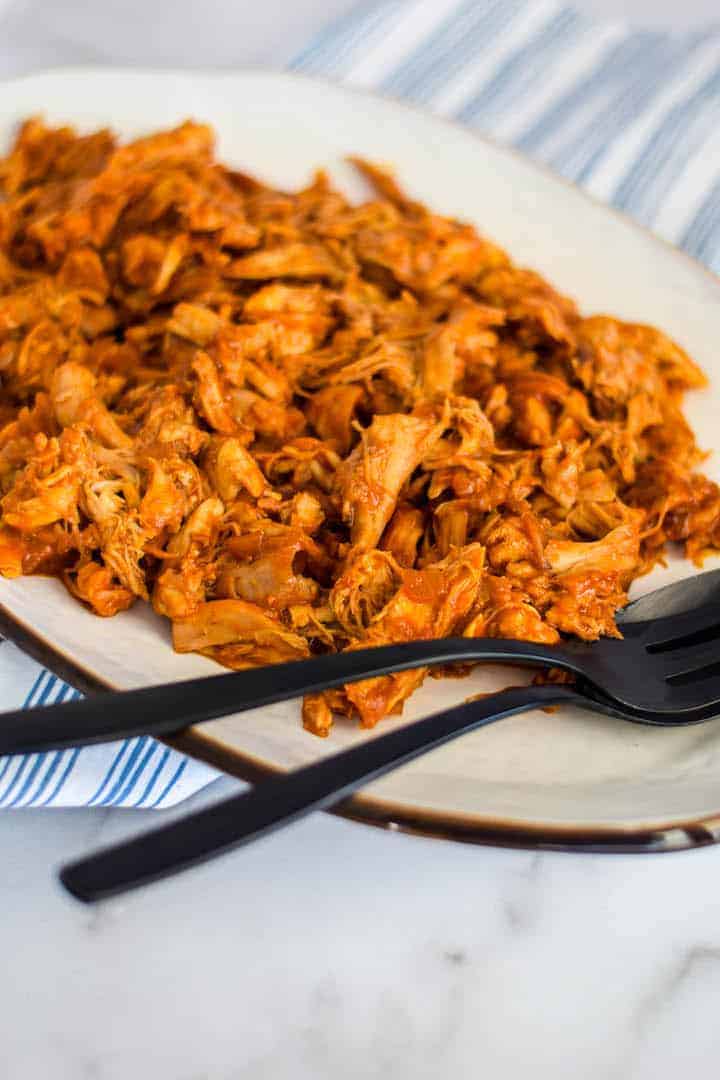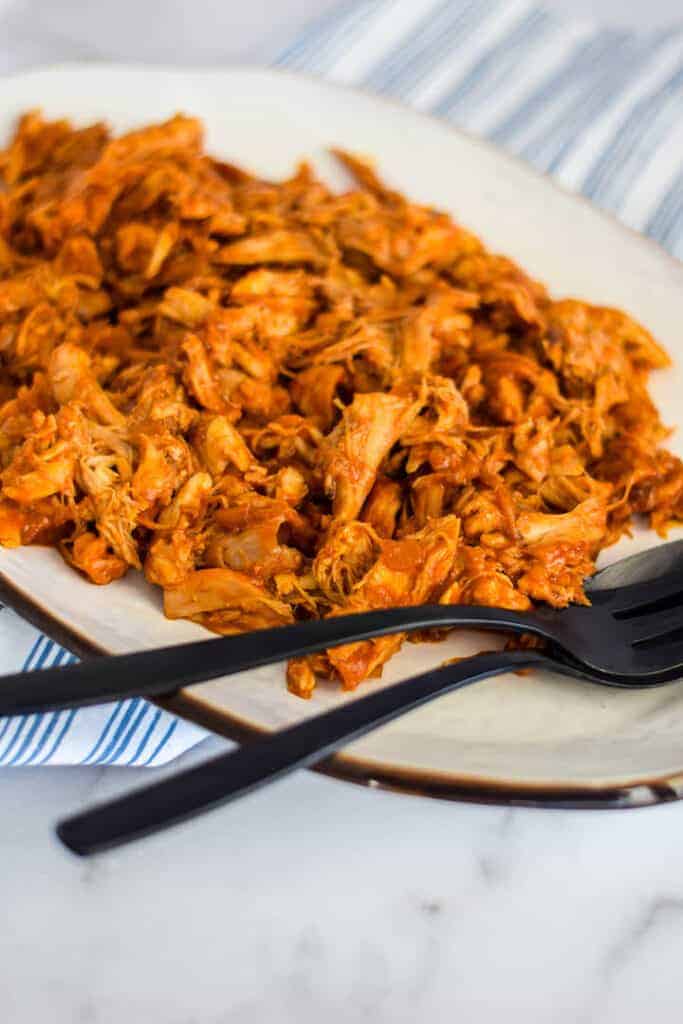 How do you store leftover shredded chicken?
I store any remaining leftovers in the refrigerator for up to 7 days. Using a good airtight container will help keep the chicken fresh.
To reheat any leftovers, I like to heat up over a stove top. Simply heat low and slow in a sauce pan until warmed through.
More Comfort Foods: