These delicious Greek Butter Cookies are made with a few simple ingredients and make a great treat with a cup of coffee or tea. And they also make a nice addition to your Christmas baking tradition.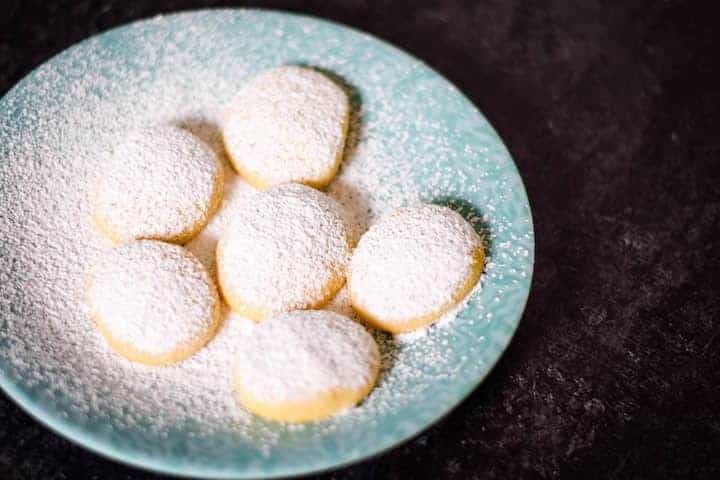 These Greek Butter Cookies are jam-packed with incredible butter flavor. And only slightly sweetened with a dusting of powdered sugar.
They have long been a family tradition passed down from my Greek grandmother. I have fond memories of her teaching us how to shape the cookies just so. And lessons of re-shaping the cookies until her precise standards were meant.
More Delicious Recipes: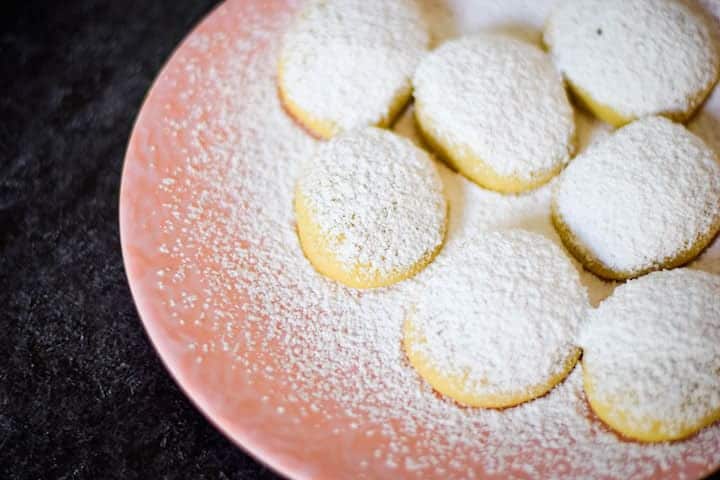 Tips for Making Excellent Cookies
A stand mixer comes in handy for this recipe. They aren't overly complicated. However, there is a lot of mixing of melted butter and it takes a bit of time.
Or you can do as my parents did and give this task to the kids so they can learn to make these cookies. It was tedious as a child, but I learned lessons in patience and I thoroughly enjoyed spending time in the kitchen with the adults.
Following the steps is important. From beating the butter and shaping the cookies properly. It all aids in the proper texture of the cookie, which is what gives these cookies their incredible taste.
Melted butter is used in this recipe instead of softened butter because it coats the flour and creates a nice soft & chewy cookie.
I recommend using a tablespoon size measuring spoon for scooping out the cookies. This will help ensure all of the cookies are consistent in size and baking time.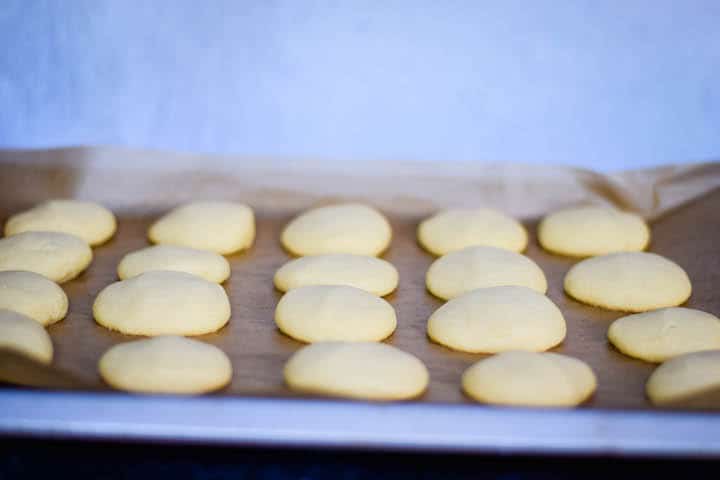 How-to Make Greek Butter Cookies
Shape these cookies by rolling the dough with your hands until a ball forms. Gently press down and shape into an egg shape.
Add the cookies to the parchment paper lined cookie sheet and bake until lightly golden brown.
More Dessert Recipes: