This easy to make cannoli filling makes a delicious dessert and you can use it several ways. From stuffing it inside of cannoli shells, enjoying it with graham crackers, on a fresh pastry…or even eat it right off of the spoon!
This cannoli filling is a fun way to enjoy the flavors of the classic Italian dessert, without an overly complicated recipe.
Homemade Italian Recipes & Memories
My Italian great grandmother was from Sicily. Shortly before she passed away, she shared a number of her delectable recipes with me.
And with each recipe came a story. Italians are pretty wonderful with their story telling and nostalgia. So whenever I recreate a recipe from years ago, I'm filled with many great memories.
Those memories are often times filled with family, a table full of excessive amounts of food, and of course wine. Hearty laughter fills the room while little ones run around the table.
Family style meals.
You know, where the parents gather, along with the siblings, grandparents, aunts, uncles, cousins — just to spend time together over food. And often times grandma is shouting "mangia. eat, eat" in the background.
Now, those seem like distant memories. The older relatives have passed away and nearly all of the younger generations have moved on to other places.
But I still miss those times together.
I believe in the importance of family meal times. And memories created while breaking bread together. This is why I am on a mission to recreate these recipes (and memories) for my little family.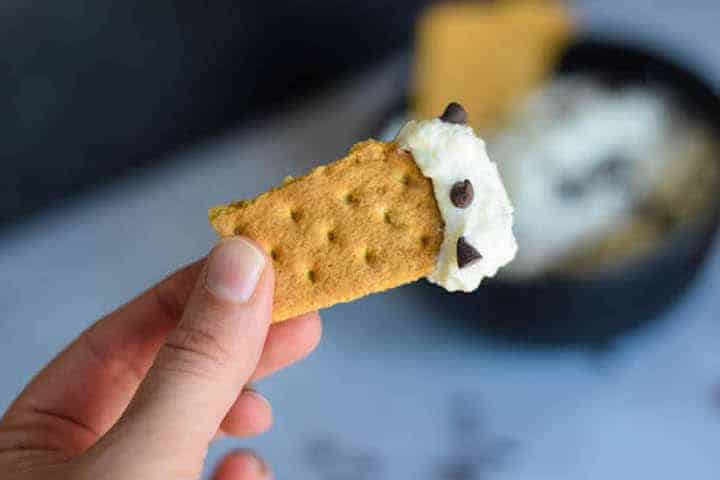 Cannoli Filling Recipe
This recipe is incredibly simple to make, the little ones thoroughly enjoy helping mama with his one! Cooking is such an important skill for the littles to learn.
What I really like about making this cannoli recipe, is the simplicity of it. I'm not usually one for making a recipe overly complicated, so you can easily make this recipe without having to find fancy ingredients!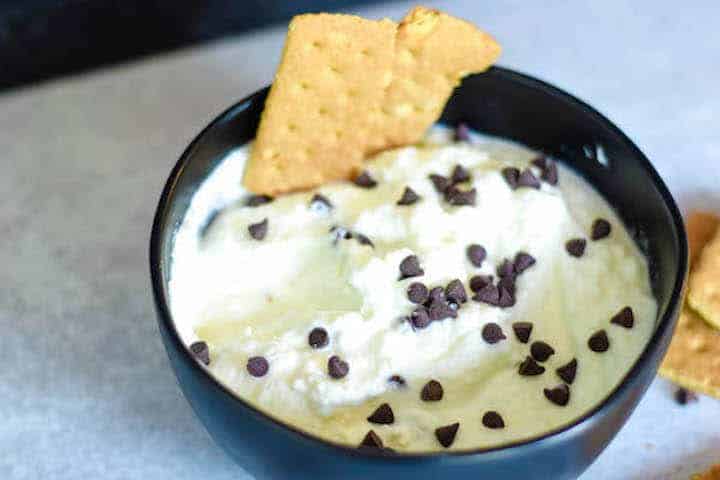 Cannoli Variations
This cannoli dip is a fun take on the Italian classic dessert. I will make it every once and awhile for my husband and children to eat with graham crackers for a sweet treat.
Here are a few more varieties to try out:
Spread this filling over an Italian pastry or on a croissant for a decadent breakfast. Served with your own homemade cafe latte.
Use chocolate shavings on the ends of your cannoli instead of chocolate chips.
Or use chopped up pistachios on the end.
Make it with or without the orange zest.
Gather the Ingredients for this Recipe:
How to Make a Cannoli Filling
This recipe can be made ahead of time and can be stored in the refrigerator for a couple of days before it no longer tastes fresh.
However, I would not recommend filling your cannoli shells ahead of time because they can become soggy. And you definitely want the shell to be crispy.
More Recipes to Try: