What to do with green tomatoes? Besides just making fried green tomatoes! Although those are tasty, we have much more than just that delicious recipe in store for you!
If you're wondering what to do with excess green tomatoes, this article has more than 20+ answers and recipes. Ideas include pickles, relishes, jams, green tomato relish, and much more.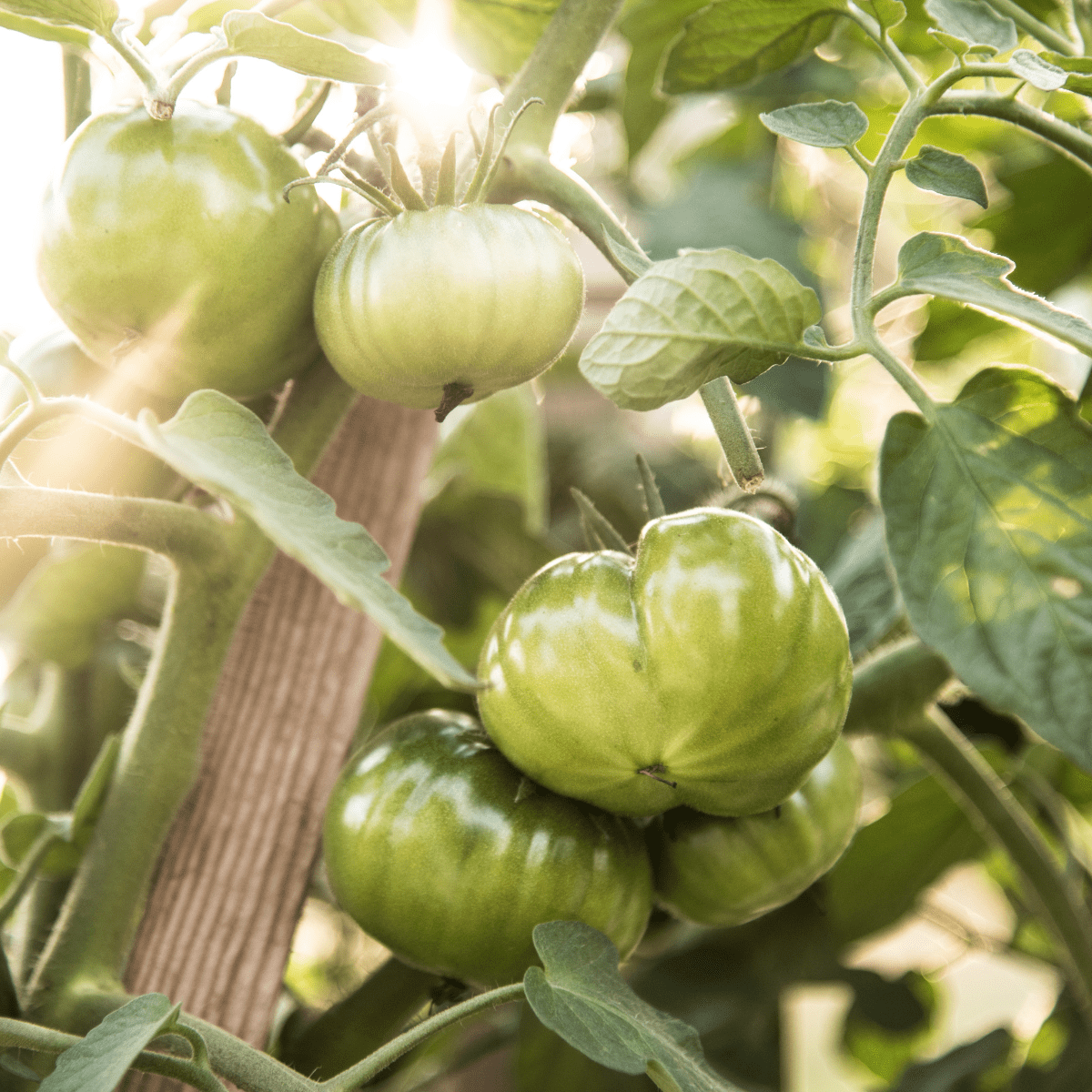 This post has been updated from its original publish date of June 13, 2018. It has been updated to provide better photos, additional helpful information and step by step instructions.
What to do with green tomatoes
At the end of the gardening season when the weather is cooler and the days are shorter, you may find yourself with some extra tomatoes in the garden.
Hands down Fall time is the best time of year! But you may be left with many unripe tomatoes at the end summer, so what should you do with these vegetables?
In this post, I have different ways to use them up including some of our favorite green tomato recipes.
Ripen them indoors
Once the temperatures drop below 60, there's less of a chance for tomatoes to ripen naturally outdoors. I have brought several unripe tomatoes in to help ripen them indoors.
To do this, add a few green tomatoes loosely in a paper bag and add a slightly ripe banana. This will help speed up the ripening process.
Be sure not to over crowd them when trying this method. And store on a counter top out of direct sunlight.
You could also try to continue to ripen them on the vine if you have the space and ability to set up a row cover.
Preserve them
If you're in overabundance of green tomatoes and want to preserve some of them for use later on, there are several recipes you make.
Another family favorite is to make a green tomato salsa verde with green tomatoes instead of using tomatillos.
For this recipe, I just throw the following in a food processor until my preferred consistency is met:
2 medium or large green tomatoes
1/2 small onion
juice from half of a lime
1/4 cup fresh cilantro
1 small jalapeño
1 garlic clove
filtered water (start with a tablespoon at a time until your desired consistency is reached)
salt & pepper to taste
Fried green tomatoes recipe
Of course, you can't have a post about green tomatoes without mentioning this classic!
The most popular recipe for most people to use up green tomatoes is to fry them up! And around here, we would have to agree. This is another one of my favorite way to use fresh tomatoes before they are ripe! It is a southern classic recipe that is a super delicious comfort food!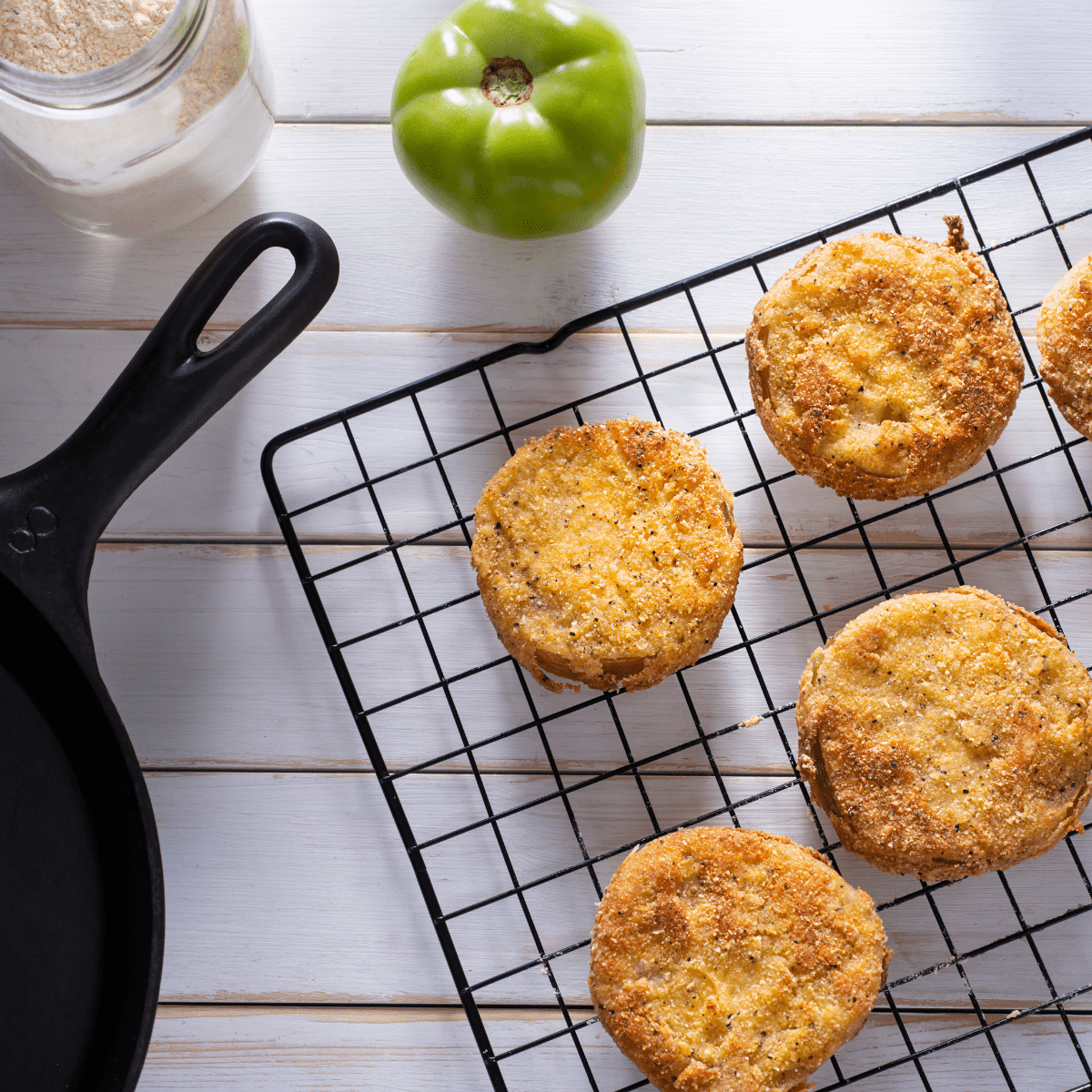 These are quick and easy recipes so exact measurements aren't really needed.
To make them, slice up the tomatoes into about 1/3 inch slices. I make a basic egg wash using 1 large egg and splash of milk or buttermilk if I have it on hand.
Next, I stir a little bit of flour, salt & pepper and cajun seasoning in a shallow bowl. You can also add a little bit of cornmeal if you like. If I use cornmeal, I use it about a 3:1 ratio.
Panko is another delicious option if you have it on hand.
Heat up a large skillet (cast iron works great) with olive oil or your fat or oil of choice (bacon grease, lard, coconut oil etc) over medium heat.
You'll want enough oil to fry these slices of green tomatoes, but don't really need to add so much that you follow a deep fry method.
Dredge the tomatoes in the egg mixture and then coat it in the flour mixture.
Add to the heated skillet with hot oil and cook on each side until golden brown. Add additional salt & pepper if desired. Easy, peasy!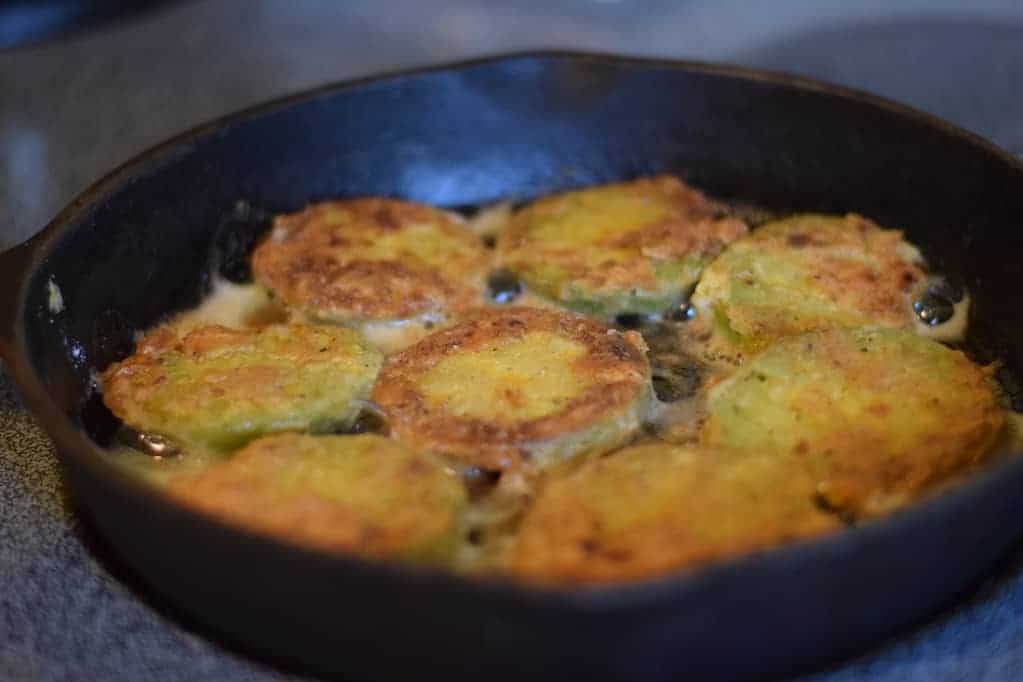 Green tomato parmesan recipe
Follow the above recipe for fried green tomatoes, except replace the flour with Italian seasoned bread crumbs.
Additional ingredients needed for this recipe: red pasta sauce, mozzarella cheese, parmesan or pecorino cheese. Or add all three. Yum!
After you've fried your tomato slices, single layer them in a casserole dish and spread a little tomato sauce on top, but don't completely cover them.
Sprinkle cheeses on top. Heat up in a 425 degree oven for just a few moments until heated through and cheese is melted.
Such a super quick meal for those busy nights!
More recipe ideas
Savory or sweet tomato pies or tarts
Make a tomato gratin
Bake them in a focaccia bread recipe
They make a great addition as pizza toppings
Or try fried tomato sandwiches!
Related: 50+ Farm Fresh Tomato Recipes
Feed them to chickens
Although, we personally enjoy our green tomatoes for ourselves with all of that delicious tart flavor. But we will occasionally share the love with our hens too.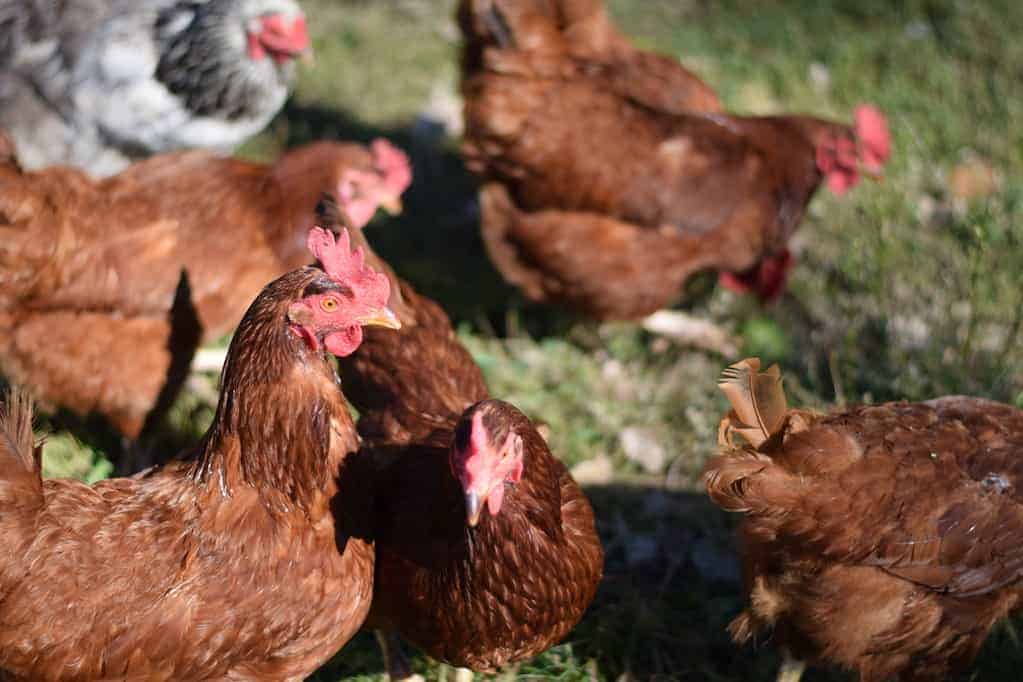 If your chickens are anything like ours, most of them will welcome this treat! But then there's the few select chickens who don't care for them.
Some of our gals welcome this treat and a few are just extremely picky. I'll usually slice or chop them up and add them with other treats for our ladies.