This delightful Mediterranean Grain Bowl with Salmon is packed full of delicious flavors and makes a great addition to a weeknight meal plan. Plus, it is full of nutritious ingredients like sprouted lentils, farro, eggplant, zucchini, olives, and more delicious Mediterranean inspired flavors.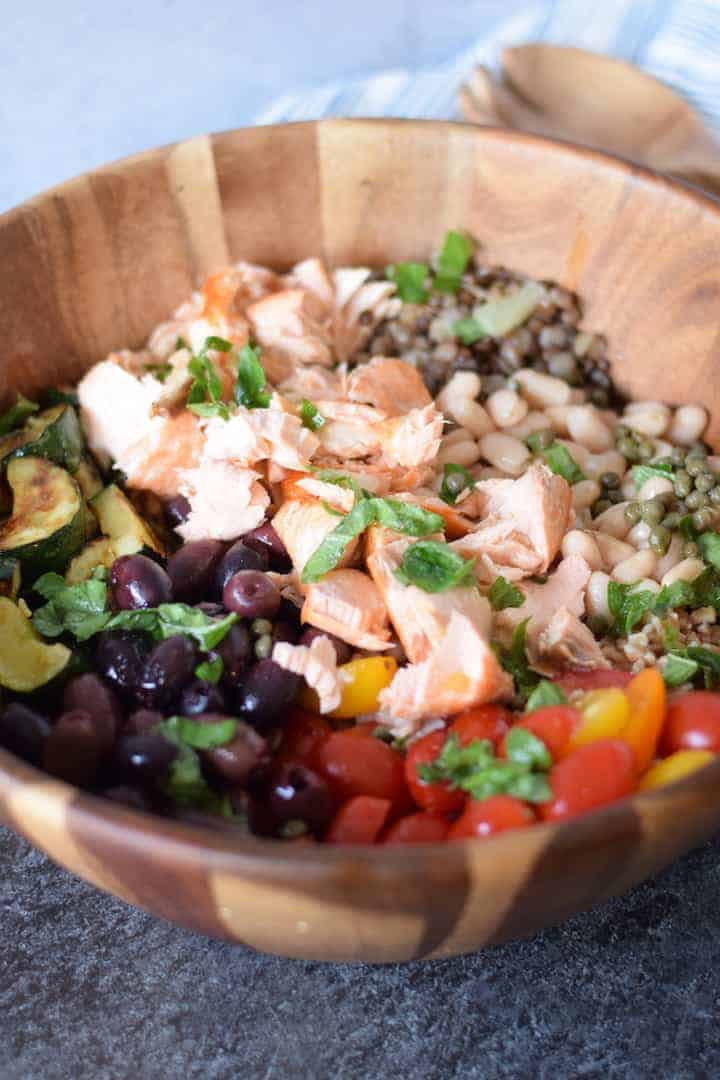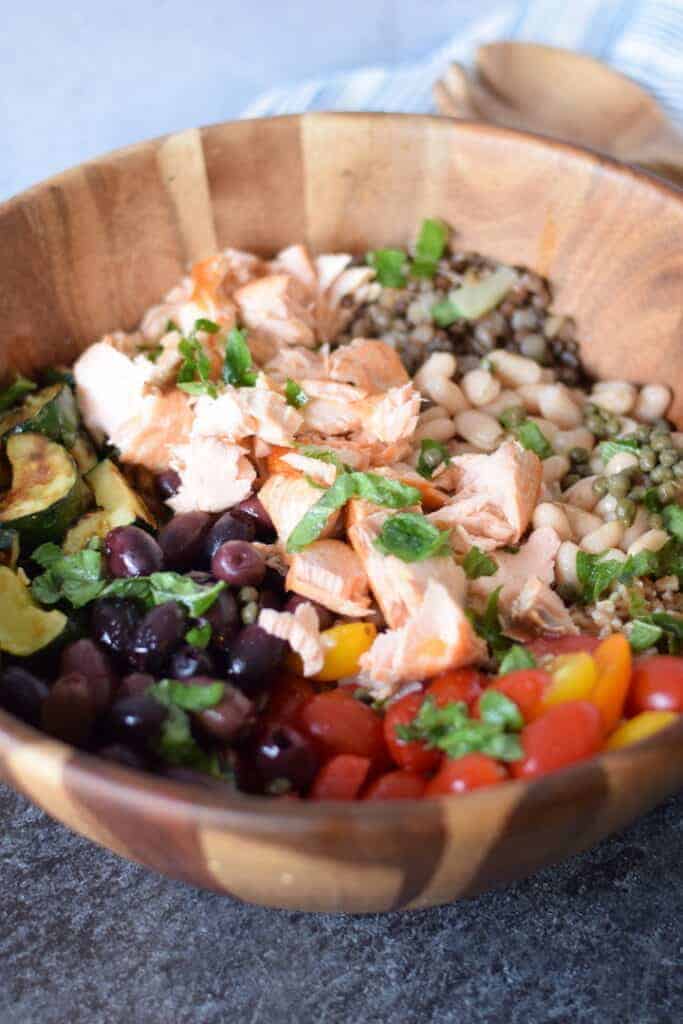 This grain bowl recipe makes a great quick weeknight meal, ready in under 30 minutes. If you're into meal prep ahead of time, it saves even more time!
As a mama of 4 little ones, I love to prep a lot of ingredients on a Saturday for my week ahead. And so I will often cook things like grains and have them ready to go ahead of time.
Making the grains ahead of time really helps make this meal easy to put together! I highly recommend doing that when meal planning.
This recipe is inspired by the Mediterranean diet food pyramid. Which is more of a healthy, well balanced lifestyle really.
Nutrient Rich Mediterranean Grain Bowl
I really love that this grain bowl is packed full of amazing healthy nutrients.
When making this recipe, I use these sprouted lentils. They contain green, brown, and black lentils. And have undergone the sprouting process already which boosts nutrients, increases vitamins and micronutrients.
Farro is an ancient grain from the Mediterranean that is high in fiber, B vitamins, iron, zinc, and magnesium. And it is a good source of antioxidants.
Here is some really good information about the benefits of Farro.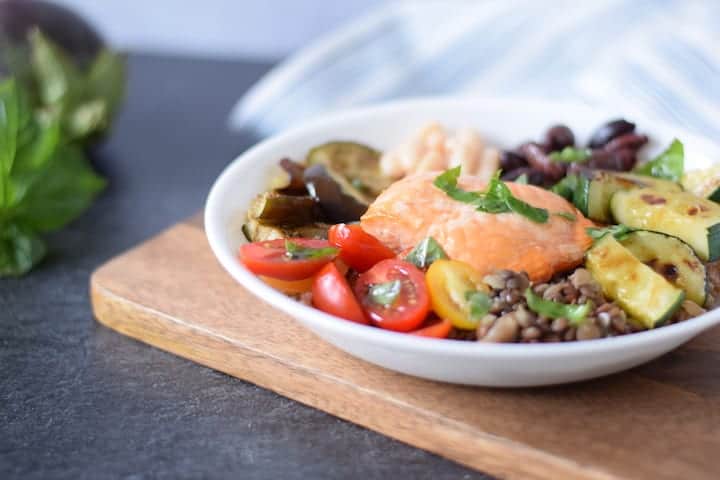 And then there's the addition of these Cannellini beans. I really like this variety of beans because they are properly soaked, the traditional way. This aids in nutrition and digestion.
For my grain bowl recipe, I use salmon which is full of Omega-3s and B vitamins.
More Mediterranean Recipes:
Mediterranean Salmon Sheet Pan Recipe
More Delicious Recipes You May Like: