This recipe for an easy low carb chicken skillet recipe makes a great weeknight meal. It is simple to make and it is Keto friendly. And is full of delicious Italian caprese flavors!
Plus, it is simply made in one-pot. I'm always a fan of less dishes and less clean up time!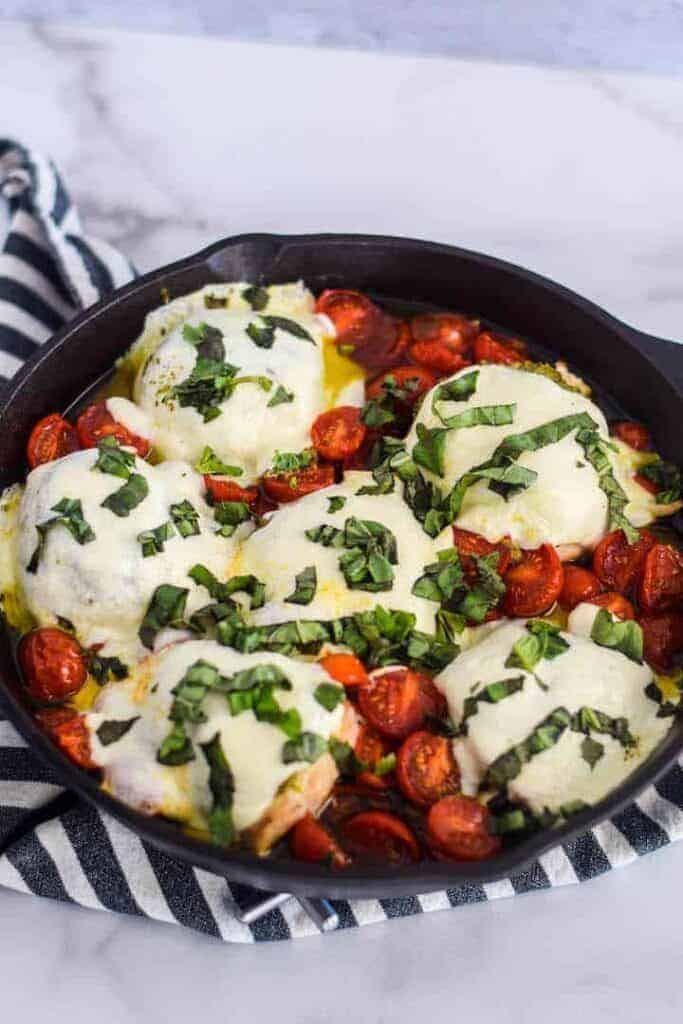 I was recently sent a copy of the cookbook "Weeknight Keto" to review. All opinions and images in this post are my own. Reprinted with permission from Weeknight Keto by Kristy Bernardo, Page Street Publishing Co. 2019.
The Weeknight Keto is a great cookbook to have in your home kitchen! From a variety of recipes for satisfying those sweet cravings to carb comfort foods made Keto.
And a huge variety of quick & easy, budget friendly Keto Dishes.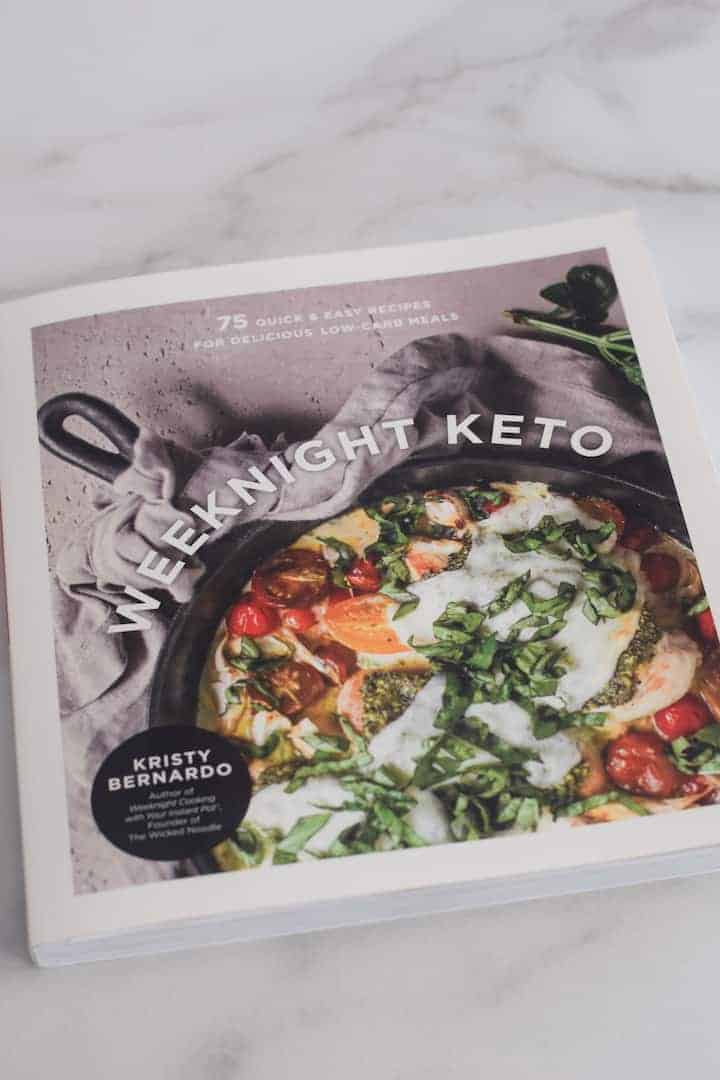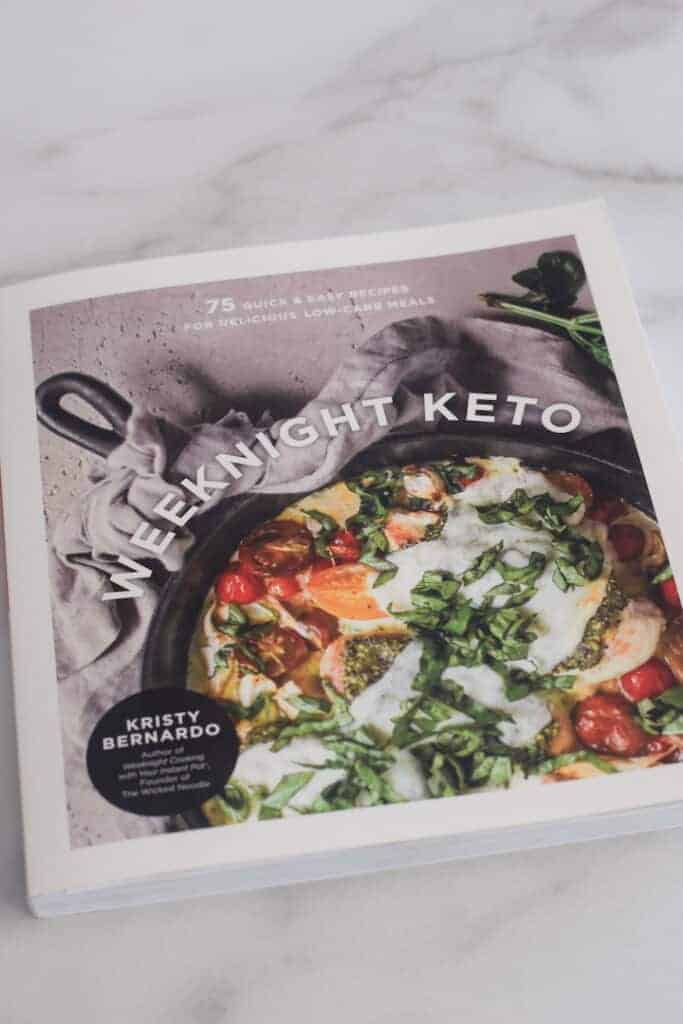 This cookbook has 75 delicious Keto recipes. So many yummy recipes…like:
Salmon Cakes with Lemon-Dijon Aioli
Bacon Jam Cheeseburgers
Creamy Tarragon Chicken & Asparagus
Twice-Baked Mashed Parmesan Cauliflower
Stuffed Zucchini with Goat Cheese & Marinara
Chocolate Mousse
Panna Cotta with Fresh Berries
Many Pantry Staples
And so much more…
I highly recommend this cookbook if you are on a Low Carb / Keto diet. Or for anyone who is looking for quick and easy weeknight meals.
The recipes, like this Chicken Skillet Caprese that I'm sharing in this post, are fantastic.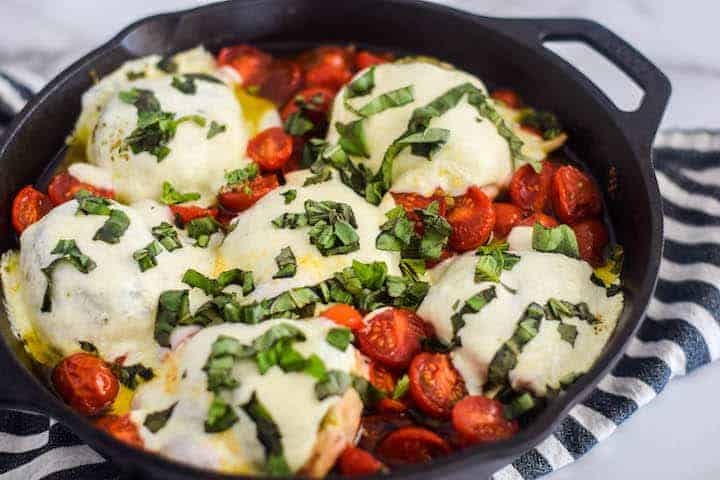 Low Carb Chicken Skillet Recipe
This recipe is super simple, but definitely not lacking in flavor! You'll find it makes the perfect family weeknight meal.
It is a Keto recipe which is perfect for me, as I'm following along with that plan. And it also works well for my non Keto family.
I paired my portion with some zucchini noodles (zoodles) and my family enjoyed theirs with butter pasta. And we all had fresh salads. It was a great easy dinner!
Related: Easy Butter & Parmesan Pasta
More Recipes You May Enjoy: