How to make a simple DIY Fall Tablescape that is also super frugal! This budget friendly fall centerpieces and table setting is sure to set the autumn season moods.
Fall is just about here on our homestead. The leaves are starting to change color and with it, much needed cooler temperatures! Fall is basically my favorite season.
So what better way to celebrate than with a simple DIY project!
Before we know it, Fall is officially here. The crisp cool air, pumpkin spice everything, and amazing scenic leaves. Along with the arrival of the best season ever, begins the season of holiday parties, dinners, and decorating.
DIY Fall Tablescape
We all want the best of the best when it comes to décor, but we may not always have a big budget for it.
Because let's be honest hosting adds up quickly. This is where I come in with some fall holiday budget friendly décor.
My main focus is always a beautiful tablescape. A good budget friendly way to impress your guests is to make your own centerpiece. And I'm going to show you just how simple it is to do!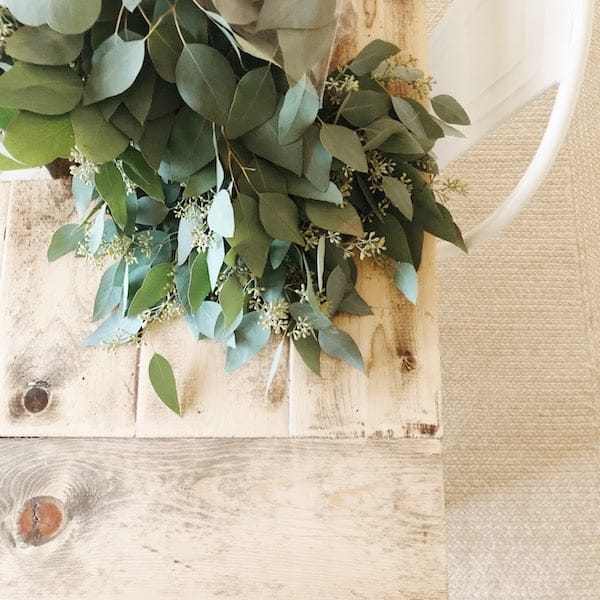 How to Make a Simple Fall Farmhouse Inspired Tablescape
I first started with fresh greens from a local grocery store to make my own fresh garland. I prefer to use fresh flat leaf eucalyptus because even when it dries out, it continues to hold its shape. It also smells amazing too.
I then sorted out my branches and made piles, the piles consisted of long stems to short stems, thick to thin.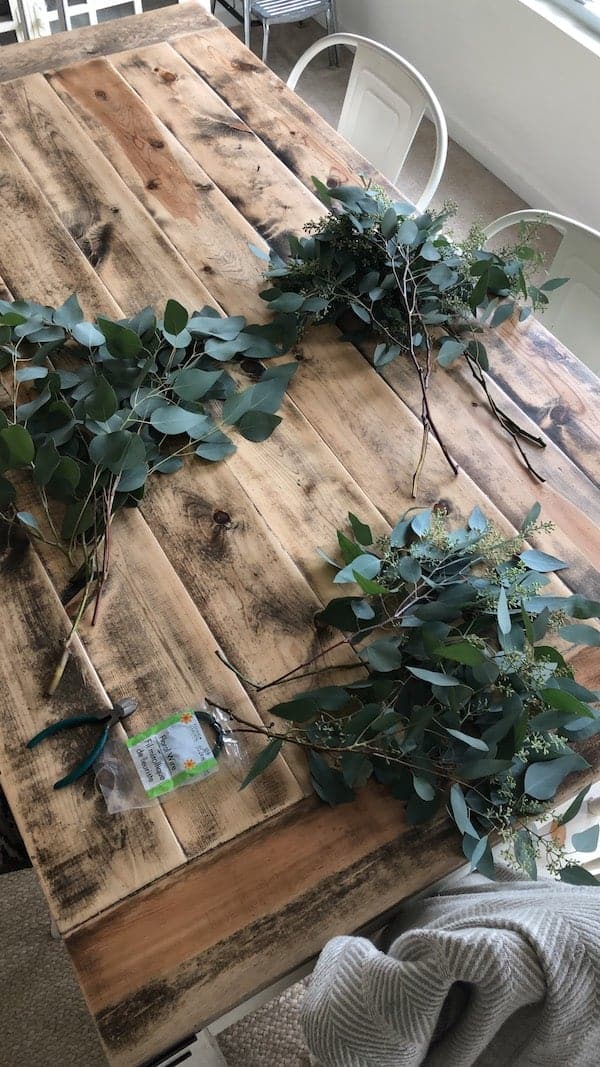 I then used my wire cutters and some floral wire to hold the branches in place.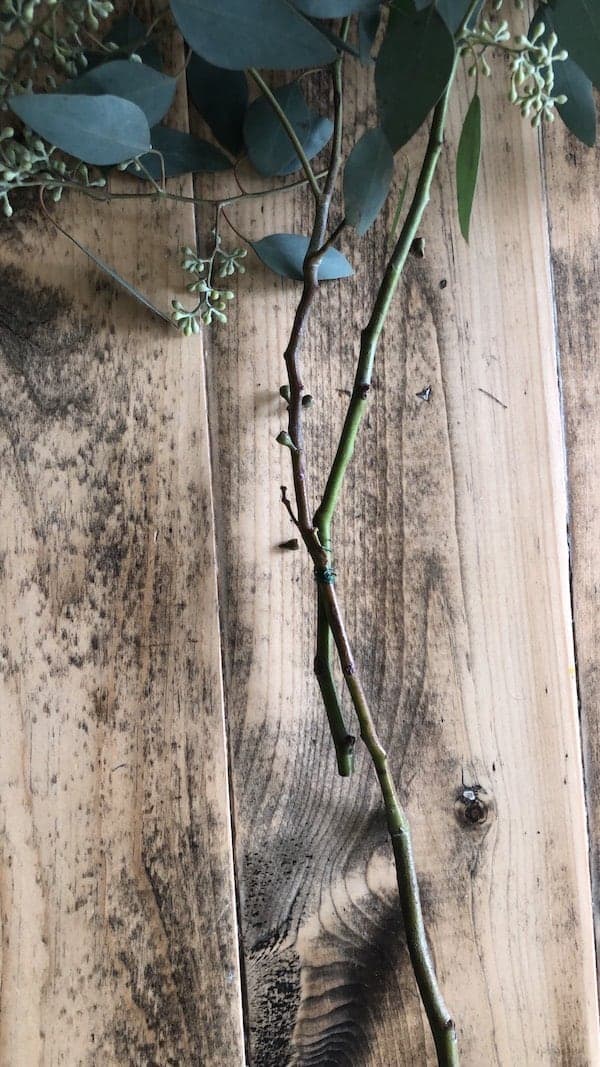 Once I had everything lined up and prepped I laid out my two end pieces at the desired length of my table.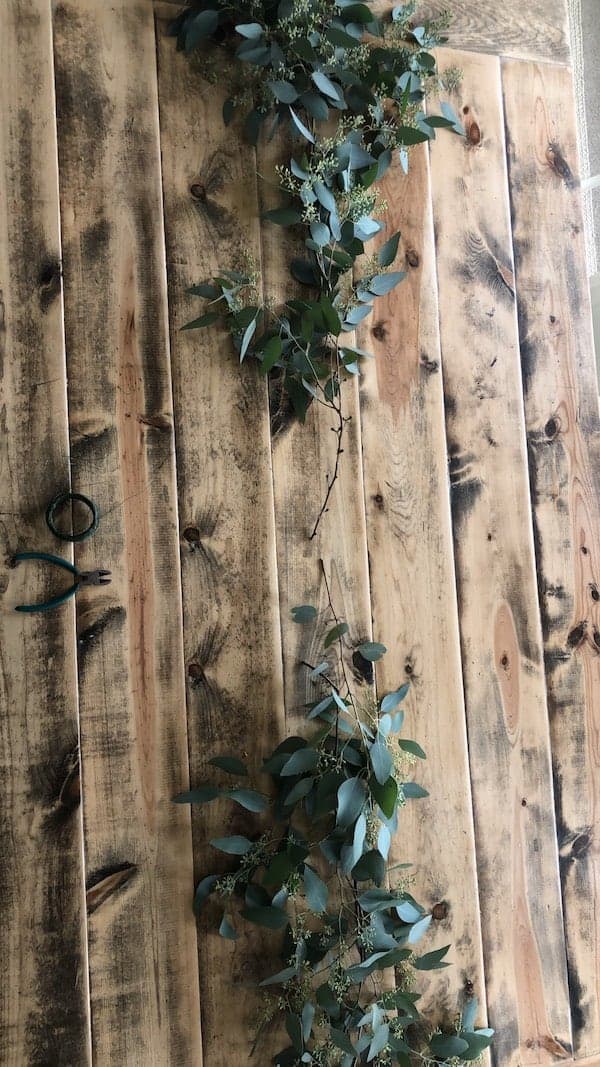 You can make this as long or as short as you desire. For my table, I used two packages of eucalyptus for a 4ft garland.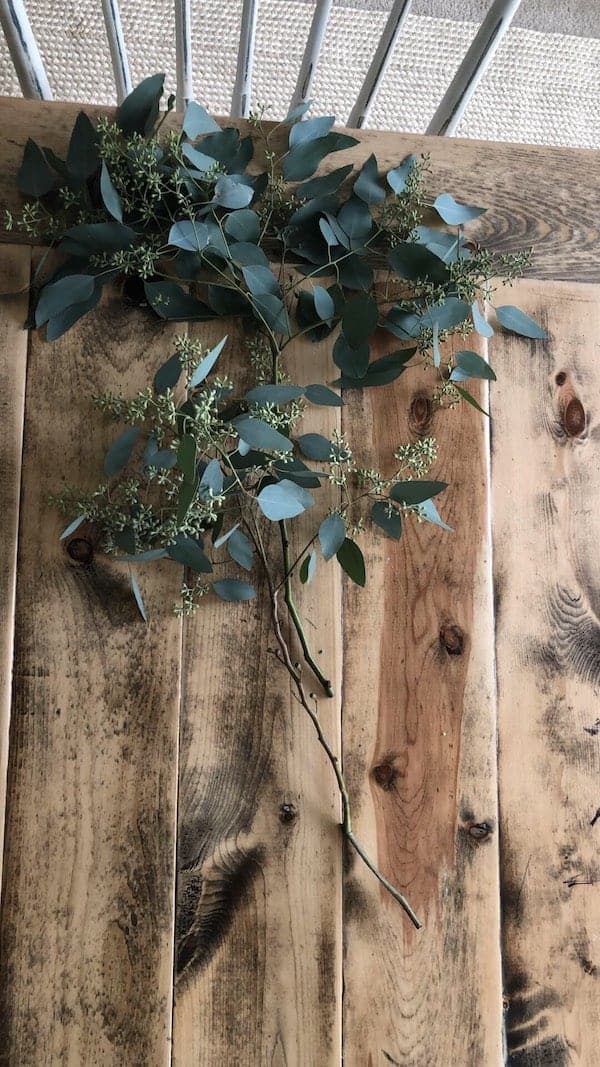 Once my end pieces were laid I went ahead and started wiring in my filling pieces until both ends met together. Once I had a good base I went back in and added a few more stems to make the garland fuller.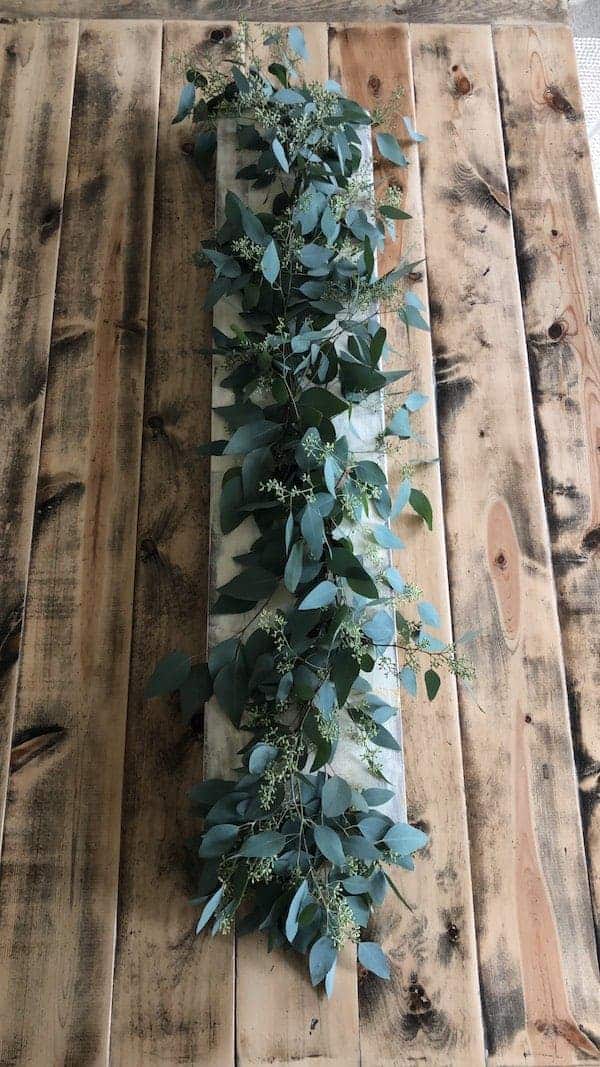 Then, I placed it on top of a homemade wooden tray stand to give it a more rustic farmhouse look.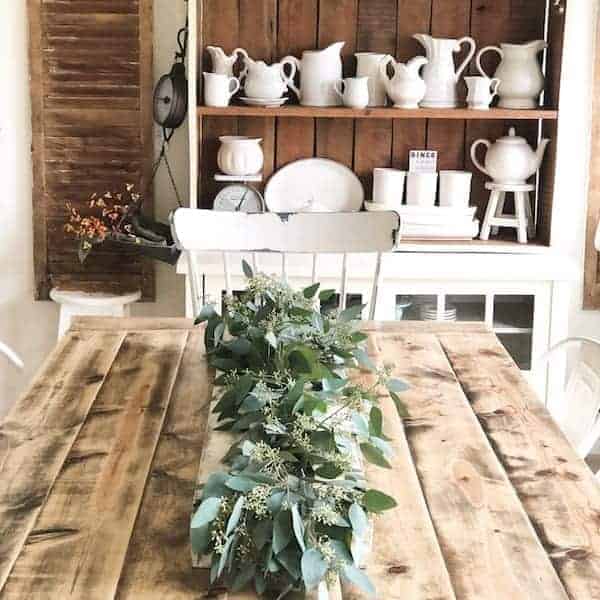 And that's it. You can leave it as it is for a simple statement or you can add in scented pinecones and faux pumpkin picks like I did here. The possibilities are endless.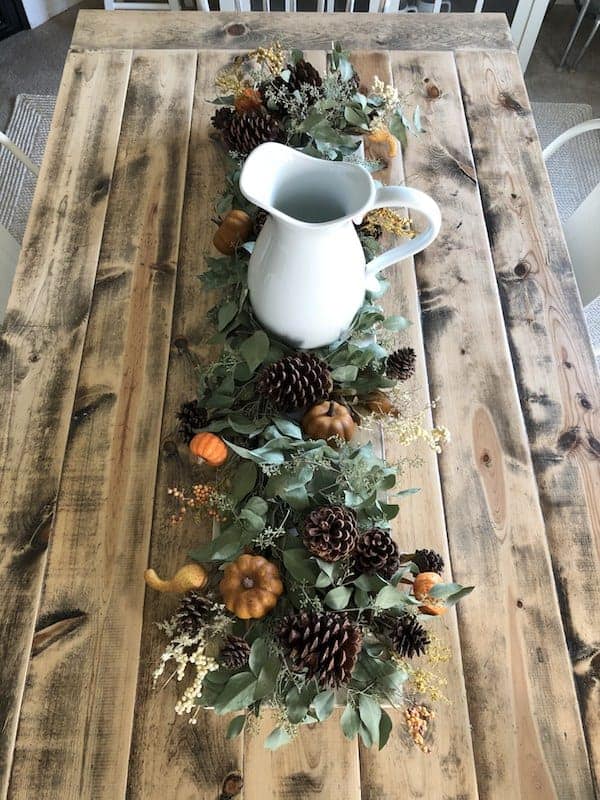 The total cost for this project without added accessories was $8.
With accessories it was right around $15.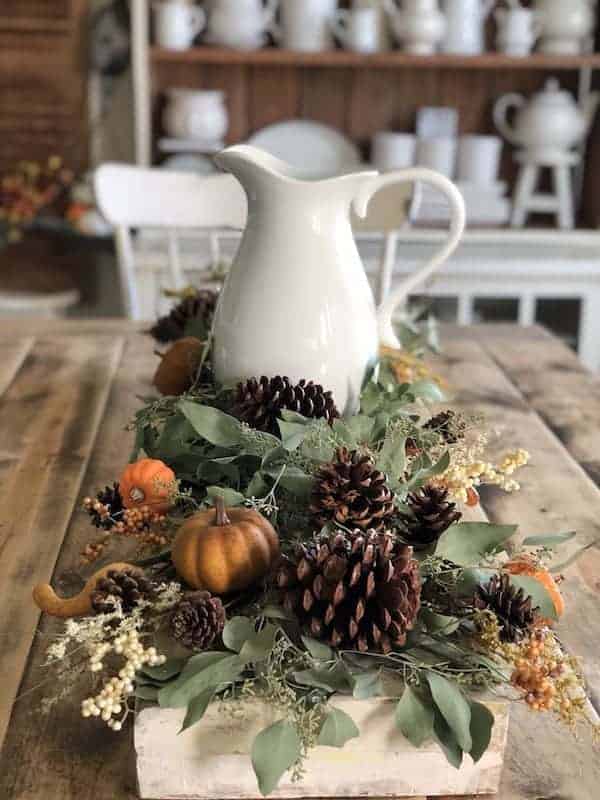 This DIY Fall tablescape is incredibly simple and budget friendly and shouldn't take you more than 20 minutes to complete at home.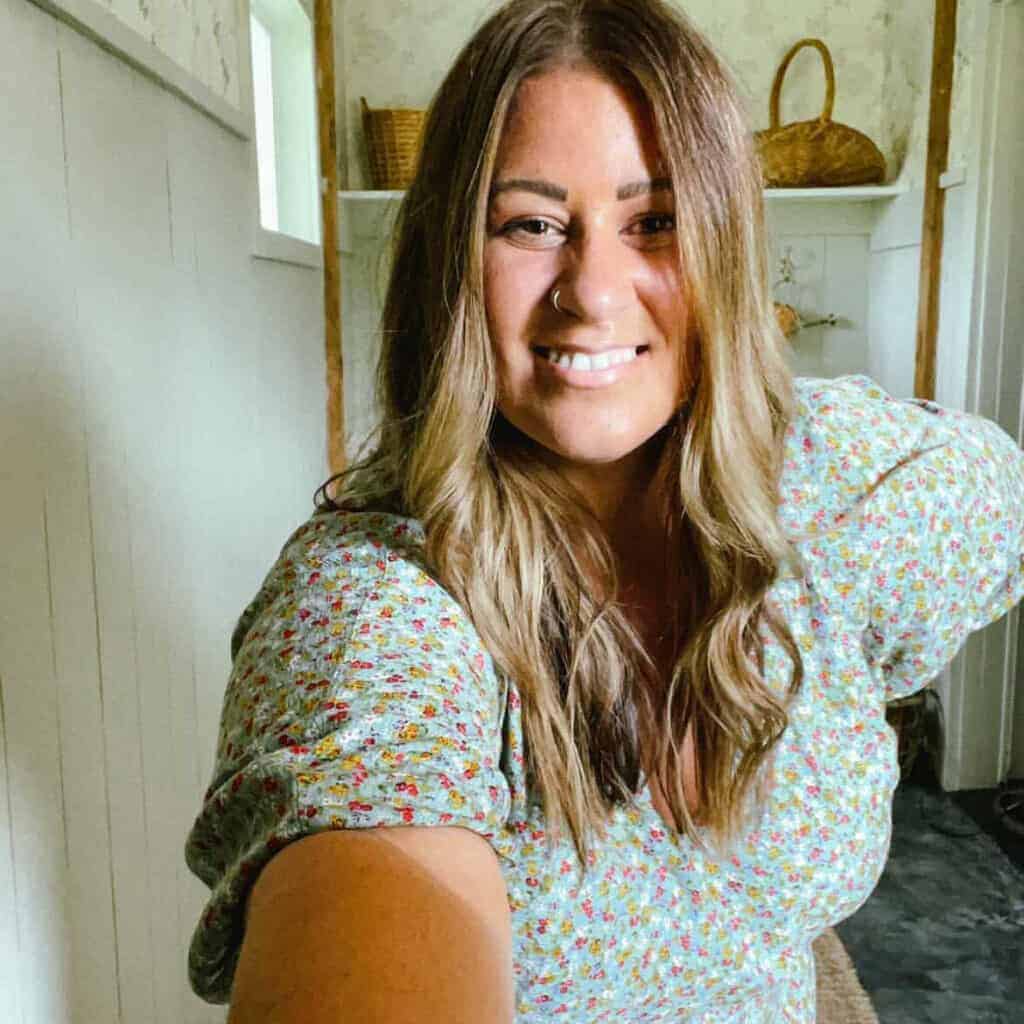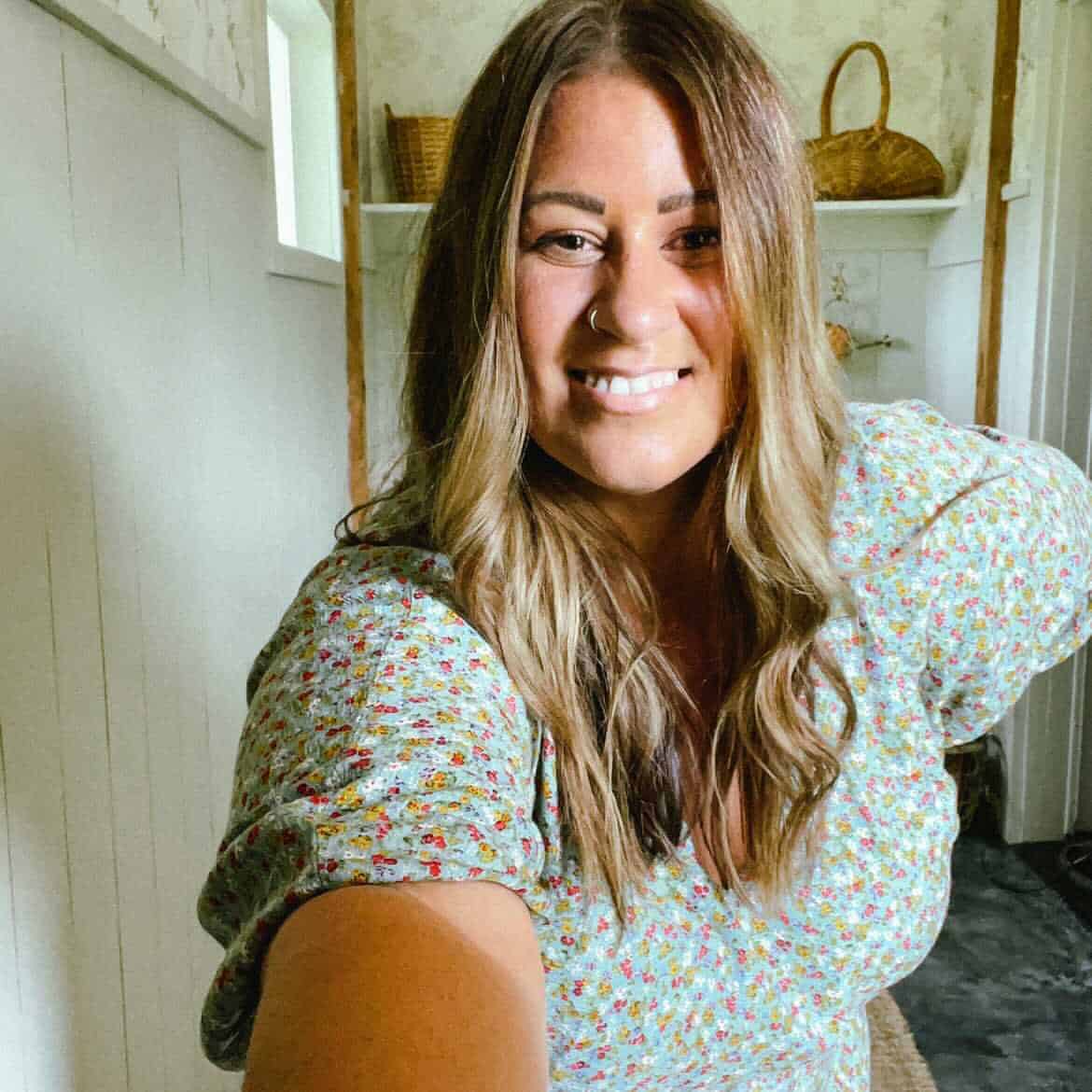 Melissa Kristyne – guest author
Hey! I'm Melissa Kristyne. Born in sunny southern California but raised a Cornhusker loving Nebraskan. We just bought our first home, a fixer upper in, Iowa. I am married to my amazing husband Walter. We have three beautiful children together. I've always had a great love for all things home decor and DIY. It all started with one pallet and it grew from there.

Connect with Melissa: