These olive oil and honey banana muffins are perfectly sweet, incredibly moist, and a cinch to make. You'll have a yummy sweet treat for your family in about 30 minutes!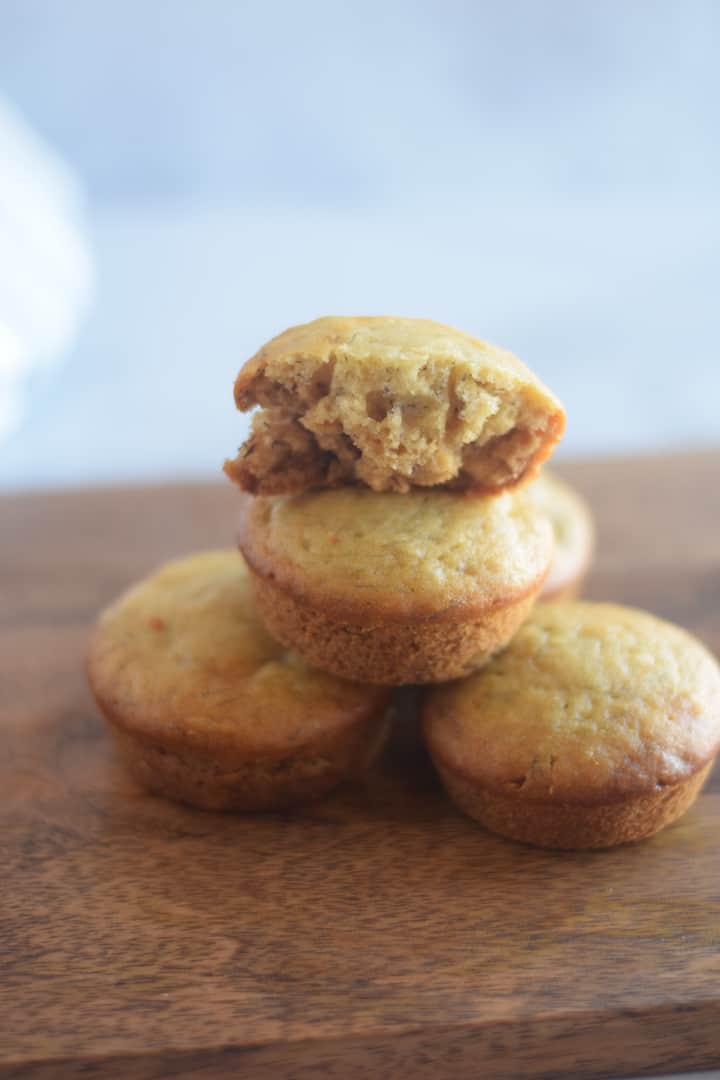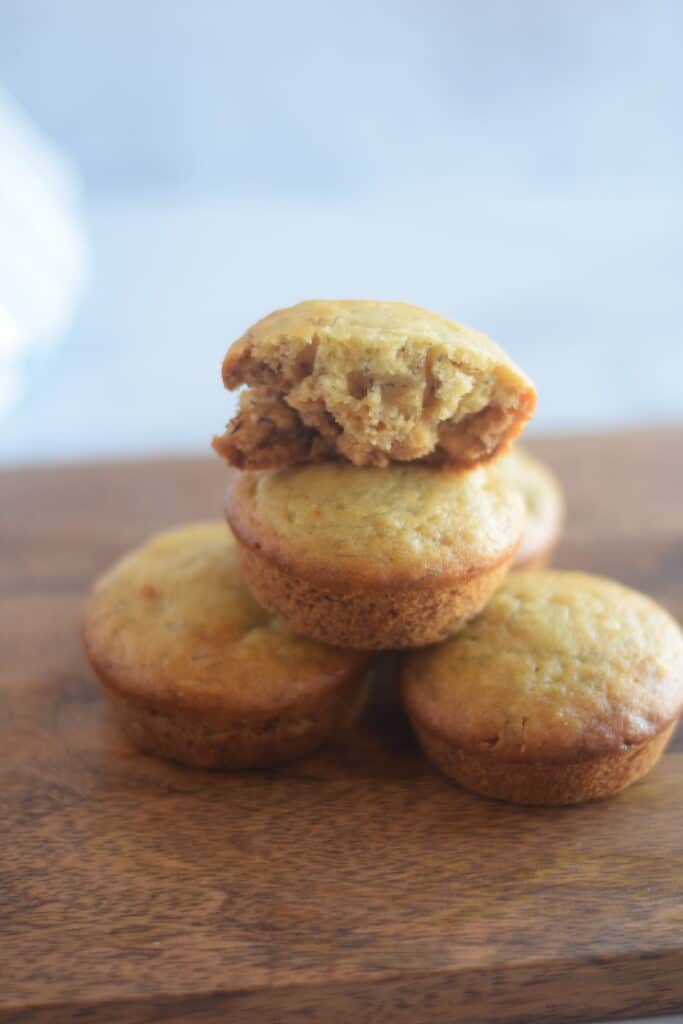 Honey Banana Muffins
I adapted this recipe slightly from my original banana bread recipe.
I was on the hunt for a recipe that did not have any processed sugar and was slightly healthier than what we were used to.
Banana Muffins Made with Olive Oil
For this version of honey banana muffins, I changed things up slightly. I made these muffins with good quality olive oil.
I am a fan of using good quality olive oil instead of other oils. There are many great health benefits associated with using a quality olive oil.
Plus, did you know that most oils (including olive oil) are fraudulent? Shocking, I know!
When choosing a good quality olive oil, check for certification. I like the standards of the COOC. And my favorite brand of quality olive oil is Wild Groves.
Don't worry, this isn't a sponsored post! I genuinely love their products.
I feel that the olive oil helps give the banana muffins a little bit of flavor and adds to the moistness.
Tips When Making these Muffins
The bananas should be super ripe.
It helps to mash up the bananas before mixing in the other ingredients.
Use a ¼ measuring cup to scoop the mixture into the muffin pans to create more even sizing.
More Recipes: