This easy Parmesan & Butter Pasta Recipe is ready in about 15 minutes. It is perfectly cheesy and the ultimate comfort food.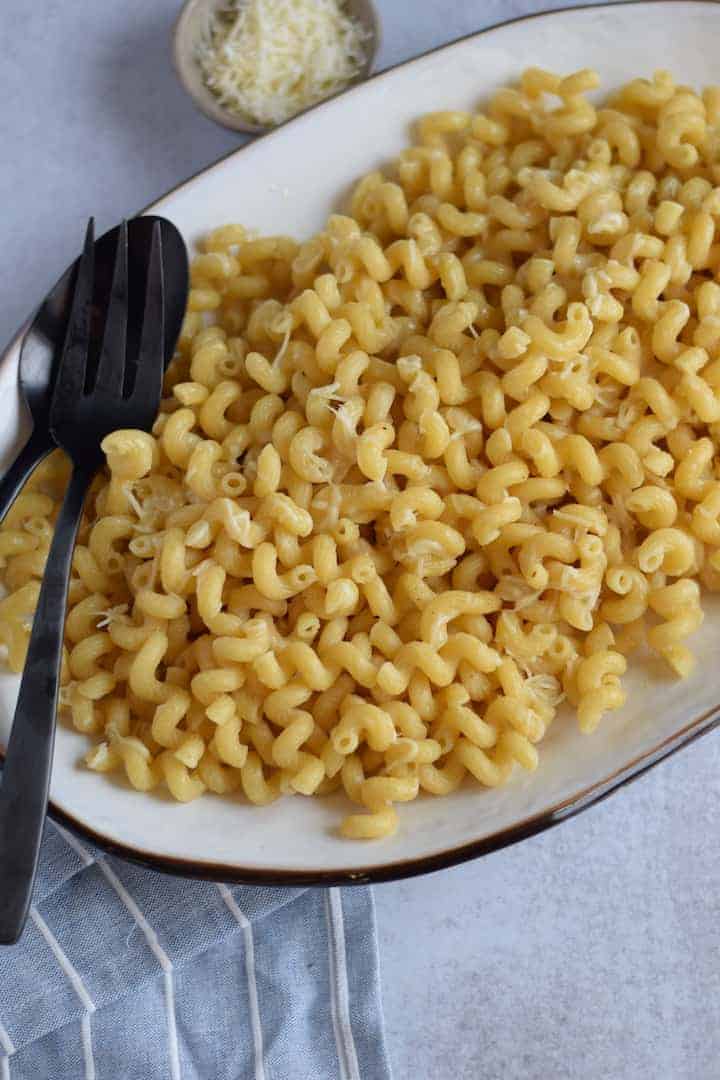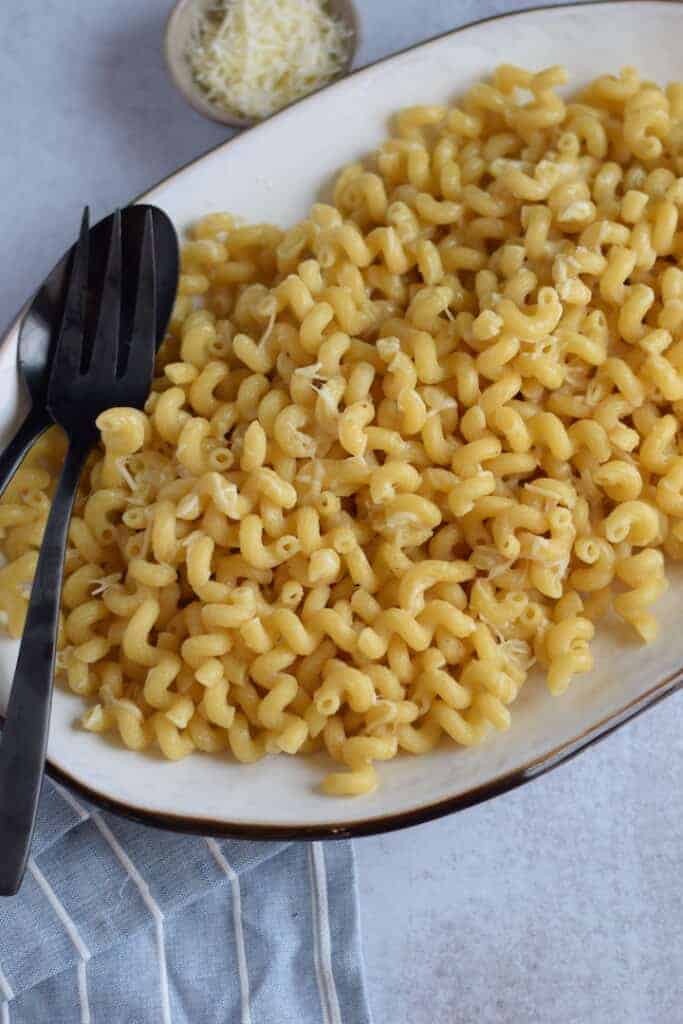 Simple Cheesy Butter Pasta Recipe
This pasta gets amazing flavor from a combination of fresh shredded Parmesan and Romano cheeses.
I also like to lightly sauté a little bit of chopped garlic in quality olive oil. The flavors that these bring to this butter pasta recipe are incredible.
This recipe is incredibly quick and easy to make. You'll have a comforting pasta dish ready for dinner in the time than it takes to cook the pasta.
Who doesn't love a quick and simple 15 minute dinner? Especially for those extra busy weeknights.
This recipe is simple enough, the little ones help me make it!
Related: Spaghetti Aglio e Olio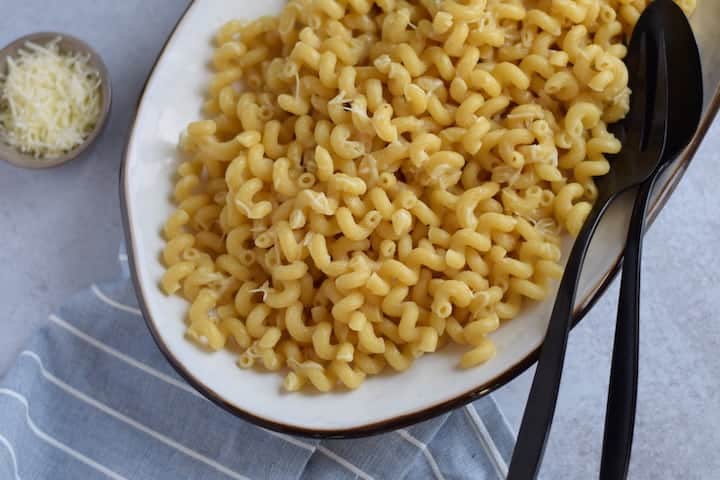 What Type of Pasta is Best?
I've made this pasta recipe for my family many times, using different types of pasta. My favorite to use is something thick and with a bit of texture.
In this parmesan and butter pasta recipe, I used cellentani pasta. A malfada is another great option.
Can You Refrigerate this Pasta?
This pasta is one that I would recommend serving right away. As with most pastas, I don't usually recommend serving leftovers. They tend to become over cooked and mushy.
But I also don't believe in wasting food!
If you have leftovers, you can store them in the refrigerator for a few days. To reheat, the best option would be to cook on a stovetop before using a microwave.
Sure, it might take a bit longer, but it would give you the best option for reheating. And best chance of preserving flavor.
Use a small amount of olive oil in the pan to help prevent sticking.
More Recipes: