This easy egg drop soup recipe is a snap to make. It only takes a few simple ingredients and about 20 minutes for a super simple, yet incredibly delicious meal.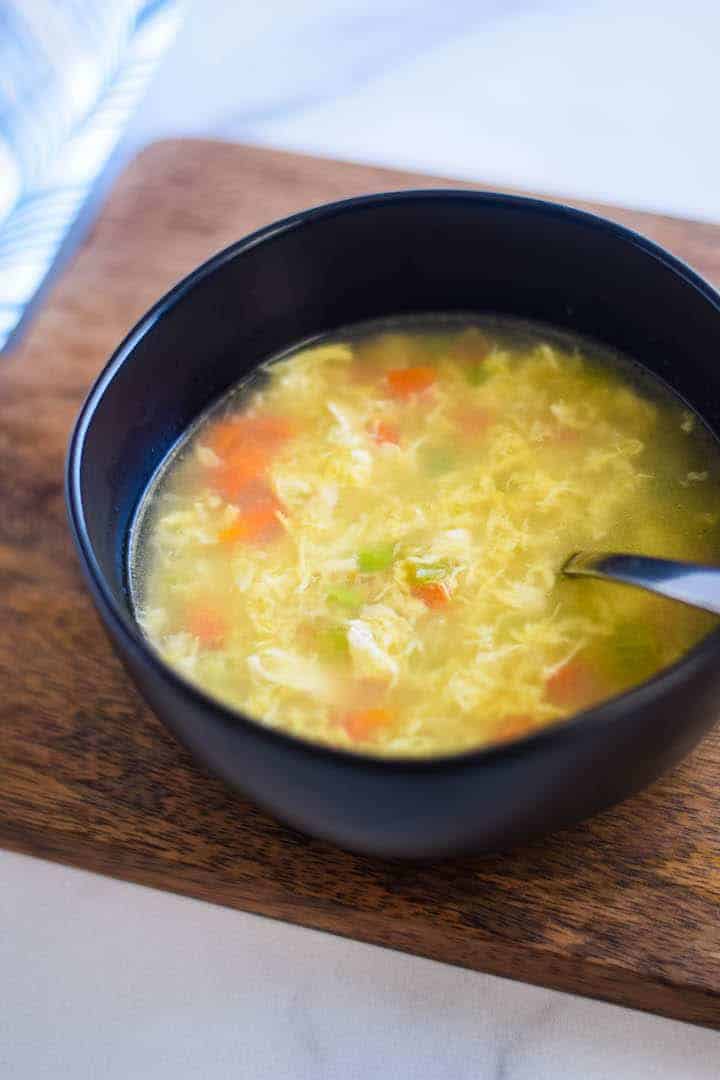 Our hens our very great layers, so we have a constant supply of eggs around here. I like to try to find new recipes for which I can use up all of these extra eggs.
The other day I whipped up this super easy egg drop soup for lunch.
It was a hit with my entire family. And despite my best efforts, I sometimes struggle with picky eaters.
So anytime I find something that my entire family will eat, I get pretty excited. Moms and dads, you get it right?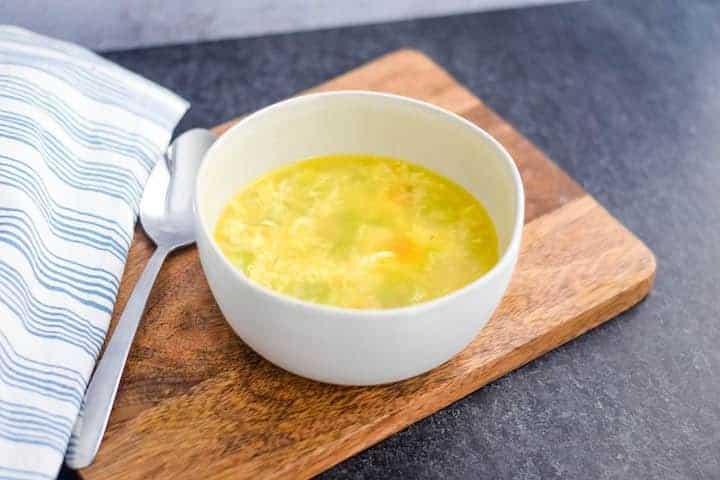 Easy Egg Drop Soup Recipe
Not only is this recipe delicious, its also pretty frugal. It takes a few simple ingredients that you probably already have on hand.
And some of you may grow most of these in your garden.
The base of this soup is a poultry bone broth. I like to make big patches of bone broth and store it in the fridge and freezer for longer term storage.
Related: The Benefits of Bone Broth (And a Recipe)
More Easy Soup Recipes
I love a good comforting soup recipe. They are usually easy to make and something about them just brings comfort to me.
Here are few of my favorites:
Creamy Italian Sausage Tortellini Soup
Italian Meatball Soup with Pasta & Beans
More Recipes: