These Ninja Foodi Jalapeno Poppers are packed full of amazing flavor, yet they're incredibly simple to make! And they are low carb / keto friendly! Plus they are made in under 15 minutes! Say What?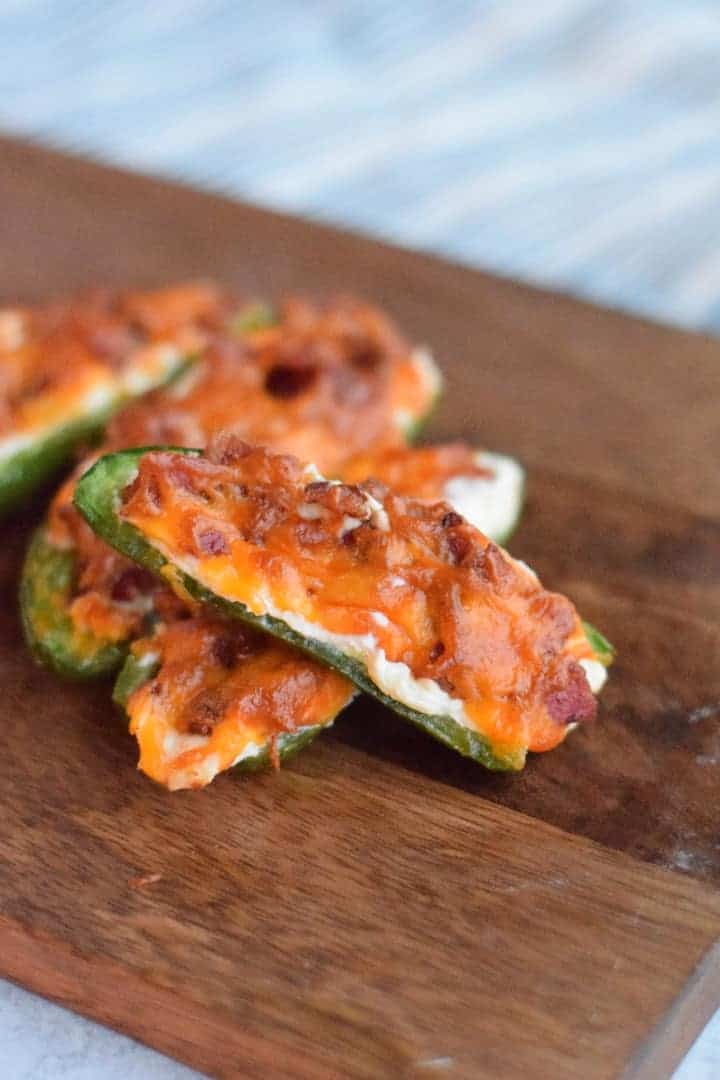 I make mine using the air crisp function of the Ninja Foodi and it only takes 8 minutes to cook! So with a 5 minute prep time, you can have a really delicious snack in under 15 minutes!
These jalapeño poppers can be easily made in an air fryer too.
Related: Easy Ninja Foodi Air Crisp Garbanzo Beans
These are seriously the best and easy low carb / keto snack. And they not only taste delicious, they are filling too.
And they make a great appetizer for a gathering or anytime snack.
Try this amazing keto Ninja Foodi Chili Recipe!
How to Make Ninja Foodi Jalapeno Poppers
Cook bacon until desired crispiness and allow to cool. Cut jalapeños in half lengthwise and remove stem/seeds.
Tip: wear gloves! It helps to prevent the heat from the jalapeños getting to places they don't belong.
Have you ever rubbed your eyes after cutting up hot peppers? And you thought you washed your wands well enough. Um, yeah not pleasant!
Layer the jalapeños like this: cream cheese, bacon pieces, shredded cheddar cheese.
Using the air crisp function of the Ninja Foodi, they will cook for about 8 minutes.
Looking for more Ninja Foodi recipes? Check out this list of 15+ Ninja Foodi Recipes
Want more Ninja Foodi comfort food? Be sure to check this easy Ninja Foodi Chicken soup recipe.
More Delicious Recipes