This recipe for Ninja Foodi mashed potatoes is incredibly simple and quick to make. Its super creamy, smooth, and cheesy. This potato dish makes the perfect weeknight side dish. And in just about 20 minutes!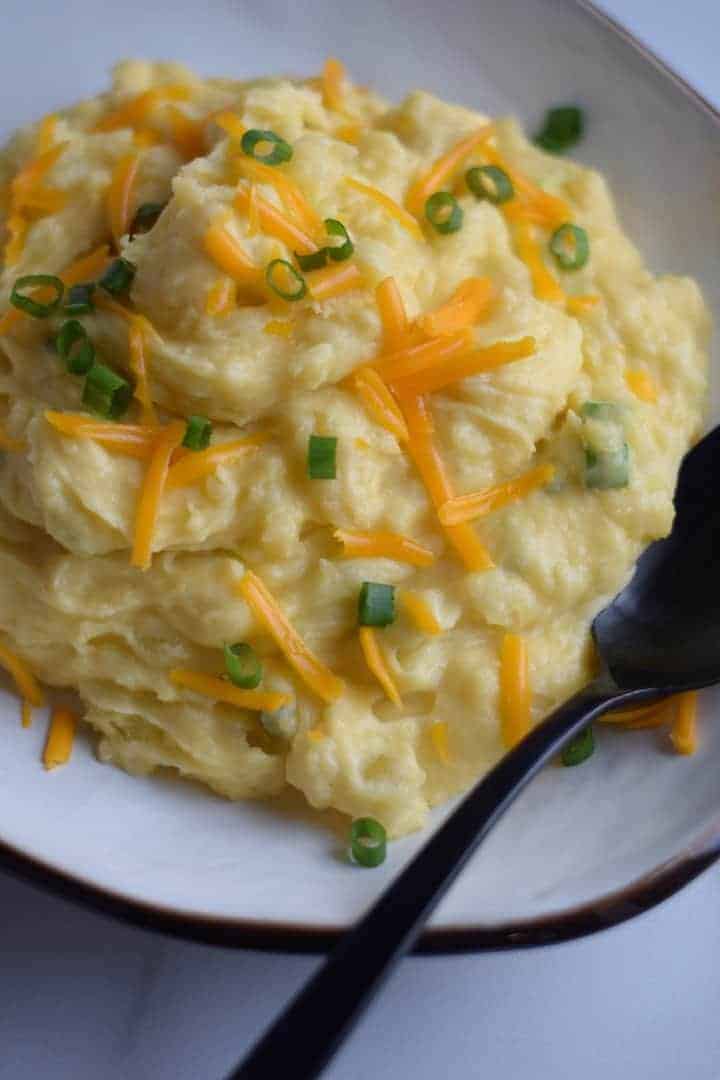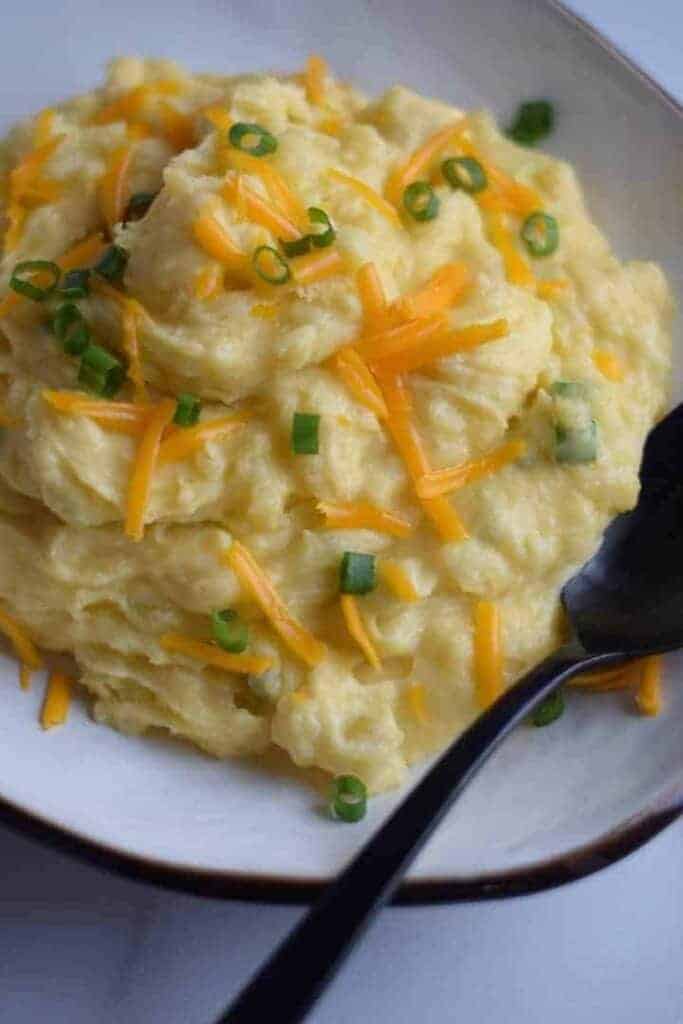 Ninja Foodi Mashed Potatoes
Time saving recipes are my favorite. Who's with me? These mashed potatoes go from cook to plate so fast. I love to use my Ninja Foodi for quick meals and sides.
These potatoes don't need to be diced, rough and large pieces is sufficient. Simply throw them in the Foodi with some water and pressure cook for only 4 minutes!
Drain and mash up the potatoes next. Then add in the butter, shredded cheddar cheese, sour cream, green onions, and heavy cream.
These decadent mashed potatoes pair really well with this Slow Cooker Italian Roast Beef recipe.
Or make them for your next summer bbq!
What is the Best Potato to Use?
I personally prefer using Yukon gold potatoes for pretty much everything. They give a bit more creaminess in texture and flavor in my opinion.
Red potatoes are a second choice. But russet potatoes would also work. They just give a bit of a different texture and flavor.
Related: Italian Air Crisp Potatoes
Tips for making perfect mashed potatoes
To ensure you get a nice creamy consistency, make sure that these potatoes are mashed right away.
Giving them time to sit and cool down allows air to give the potatoes a skin which will make them harder to mash and get an even consistency.
You can even leave the skins on (after washing) in this recipe if you prefer. Just skip peeling them and opt for a good old scrub down prior to cutting and pressure cooking.
So I do this sometimes for my husband because he likes a more rustic style mashed potato.
The potatoes don't need to be diced small. But, they should be cut to pretty consistent pieces to help ensure even cooking.
More Comfort Foods