This easy to make Ninja Foodi Corned Beef and Cabbage recipe is simply made using the pressure cooker function. And it is deliciously flavored with a bit of Guinness Draught Stout. The result is perfectly fork tender corned beef that is incredibly tasty!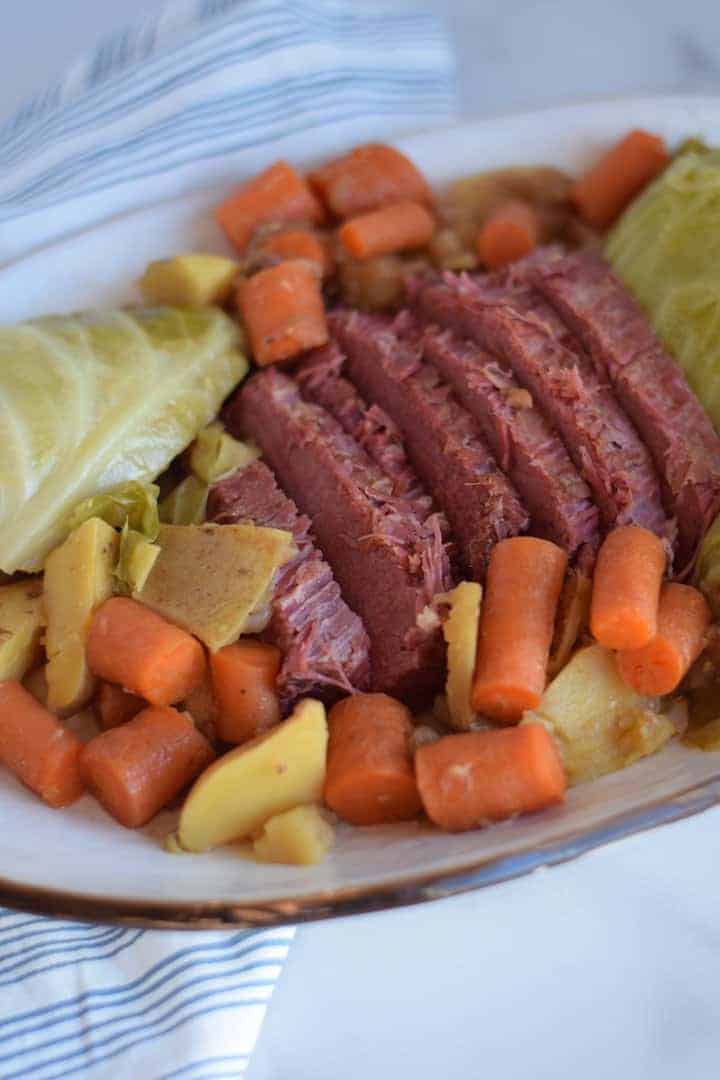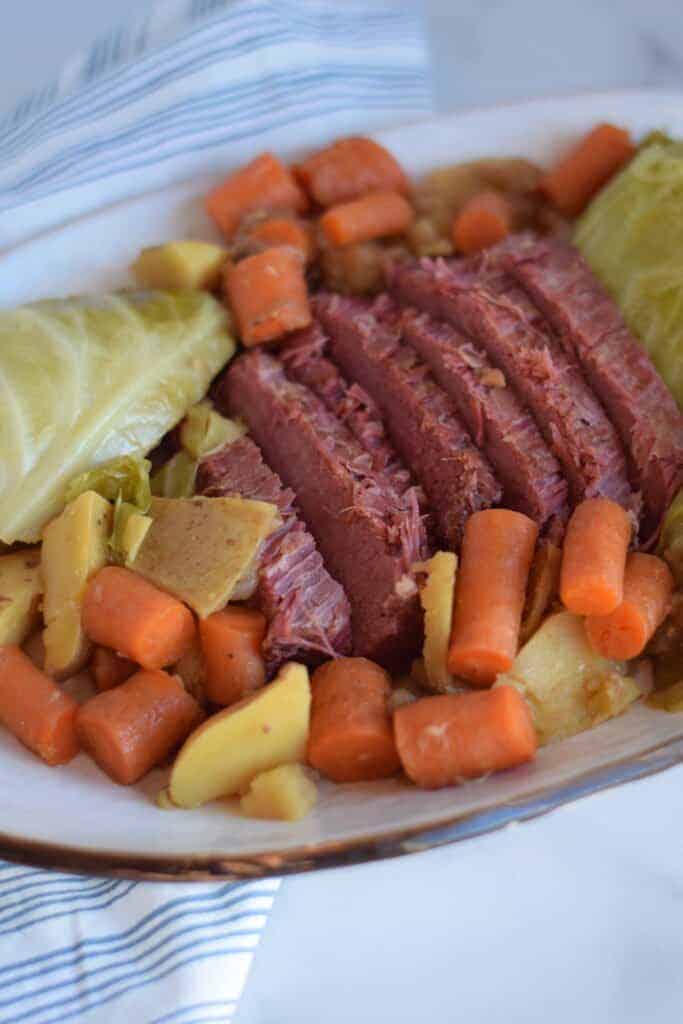 Ninja Foodi Corned Beef and Cabbage
The quick and ease of cooking in the Ninja Foodi saves so much time when making this corned beef recipe. Instead of several hours of slow simmering that I used to do, this recipe is made in under two hours!
Who doesn't love a good time saver in the kitchen? Especially with little ones pulling at the apron strings.
So, this classic recipe is simplified for our busy lives.
Pair it with this Irish Soda Bread recipe for a super satisfying and rustic meal!
Which cut of beef brisket should to use?
For this recipe, I used the flat cut beef brisket. It is a bit leaner and easier to slice.
But any cut of the corned beef brisket will work. I haven't noticed much difference in flavor. The only thing really that is noticeable to me, is how to cut it.
This corned beef comes out fork tender.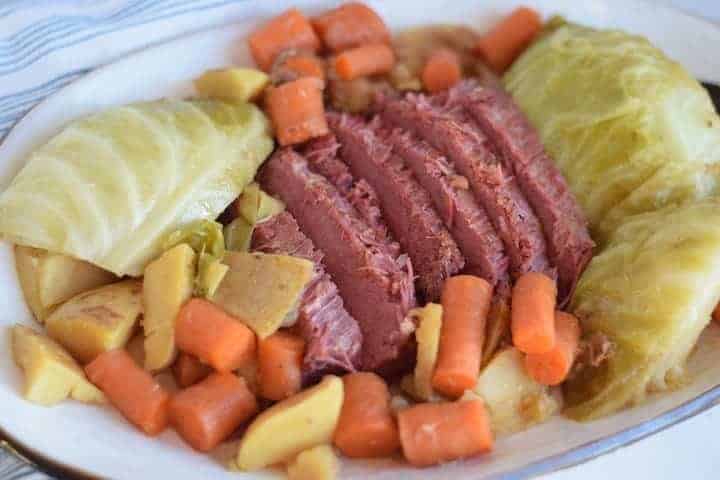 How to make this corned beef in the foodi
This corned beef recipe is simple. Add the onions and garlic and then place the seasoning packet and salt over top.
Place the brisket fat side up on top of the onions and garlic and then spread the honey mustard sauce over it.
Next, pour the Guinness around the brisket without pouring on the honey mustard.
Pressure cook for 1 1/2 hours, quick release the pressure. And then remove the brisket.
And then finally cook the veggies, for only 3 minutes!
Slice the beef against the grain for perfect sandwich slices. Although, my husband and I actually prefer to slice it with the grain.
I know…how very unconventional of us!
More Ninja Foodi Recipes