This DIY Face Serum is easy to make with jojoba oil and essential oils. I've been using this homemade face moisturizer for over a year and it is the real deal!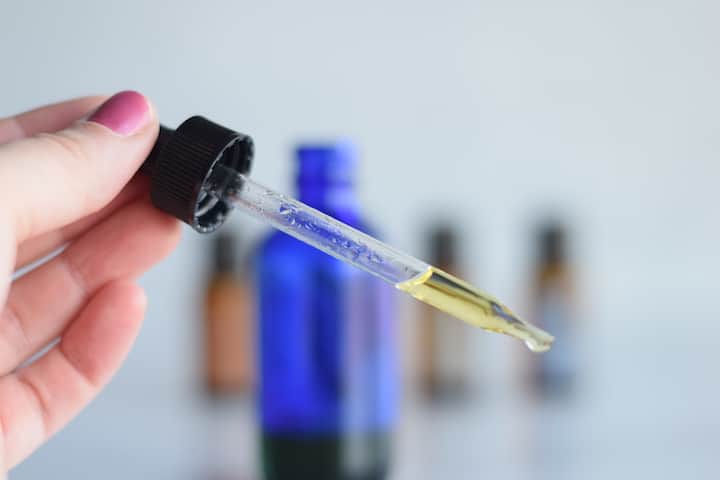 DIY Face Serum
I started using this oil on my face last year after I was a few months postpartum with baby #4.
Something about that pregnancy really messed with my hormones and created so many new skin issues.
And it has been a part of my regular skin care routine for my face.
I know what you're probably thinking… add oils to your face? Doesn't that cause more breakouts and greasy skin?
I totally had the same thought initially. After researching it a bit, I learned that this was not at all true.
In fact, when paired with essential oils, jojoba oil made my skin soft and improved the appearance.
What is Needed for this Homemade Serum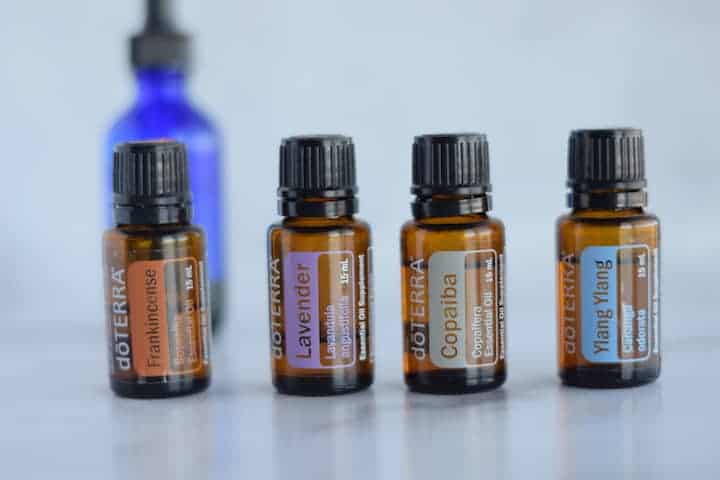 Jojoba Oil
Beneficial in skincare. Jojoba oil is great for daily use and does not cause build up of oil on the skin.
It is super moisturizing which is why it makes a great choice for this serum recipe.
Plus it is also antibacterial, an antioxidant, and hypoallergenic. More info on the benefits of jojoba oil can be found here.
Frankincense Essential Oil
Also known as the king of essential oils, Frankincense is a powerhouse!
Adding Frankincense into a daily skincare serum, can help with reducing the appearance of skin imperfections.
It is the perfect addition to this diy face serum recipe!
Lavender Essential Oil
Lavender essential oil is one of my favorite scents! I diffuse it regularly and use it many of my roller bottle recipes.
In addition to the soothing benefits of the lavender scent, it makes a great companion to the other oils in this diy face serum.
Lavender essential oil is known to soothe skin irritations.
Copaiba Essential Oil
Similar to using Frankincense, this essential oil is another must for skincare!
Copaiba helps promote a clear and smooth complexion. And helps to reduce the appearance of blemishes.
Ylang Ylang Essential Oil
This essential oil helps to promote healthy skin. Ylang ylang essential oil is known to help with anti-aging by giving one a youthful glow.
Ylang ylang essential oil helps to balance skin and excess oil production.
More Natural DIY Posts: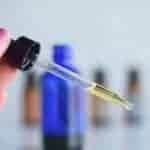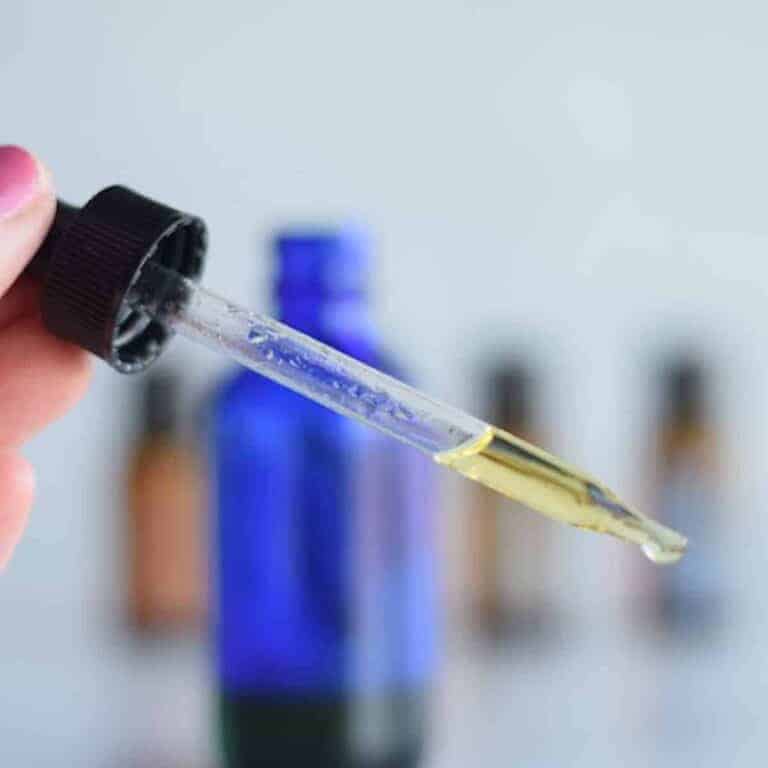 Natural Face Serum
This easy natural diy face serum is super beneficial for healthy glowy skin.
Ingredients
2 tablespoons jojoba oil
10 drops of Frankincense essential oil
4 drops of lavender essential oil
3 drops of copaiba essential oil
3 drops of ylang ylang essential oil
Instructions
Add all of these ingredients to your dropper bottle and mix well. Give it a gentle shake before each use.

To use: drop a small amount (approximately dime size) and apply to clean face as part of regular skincare routine.


Tried this recipe?Give it a 5 star rating and pin it to your Pinterest account!