When it comes to our family's health and wellness, we go to great strides to create a healthier home environment. And providing clean air for the family is just as important as providing clean drinking water!
Some of these changes are simple and easy to accomplish – a little over time. And others take the small investment of time and resources.
But when it comes to our family's well being, every improvement that we make is definitely worth it!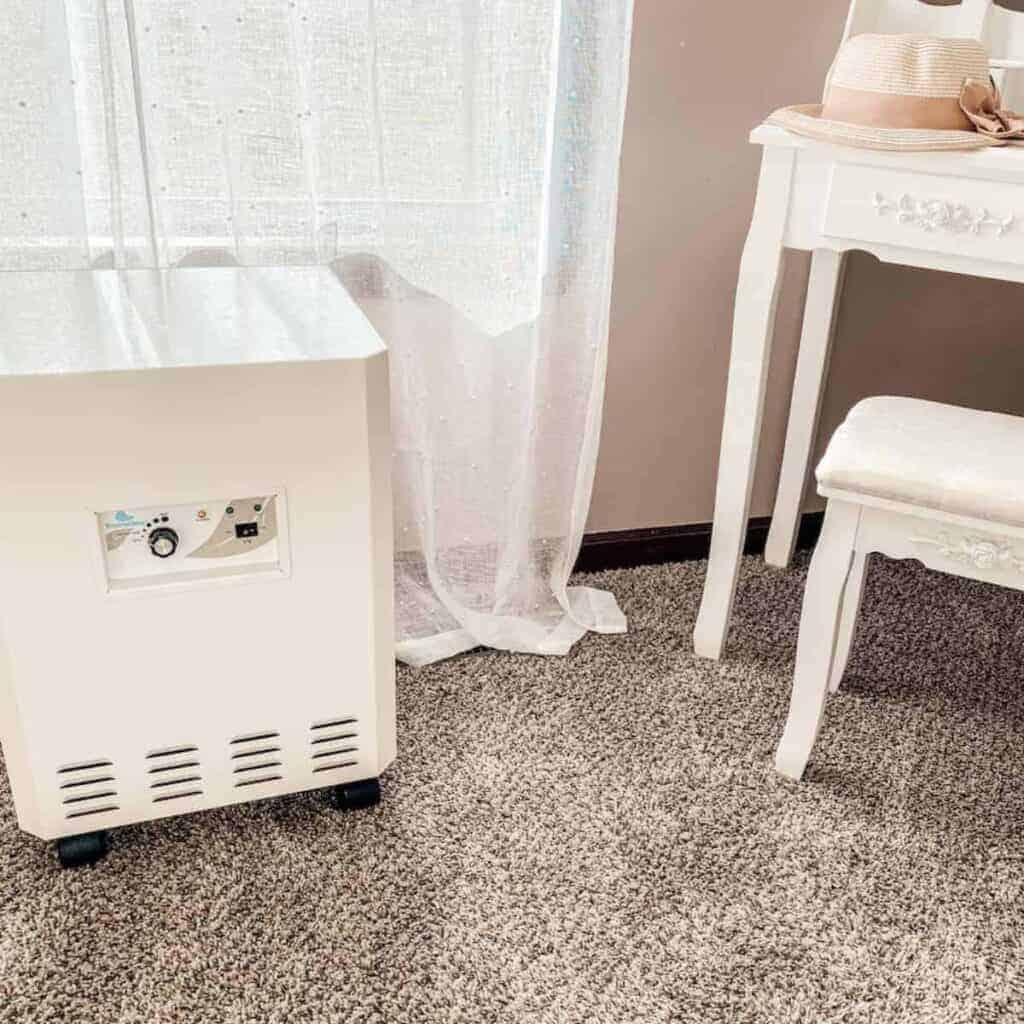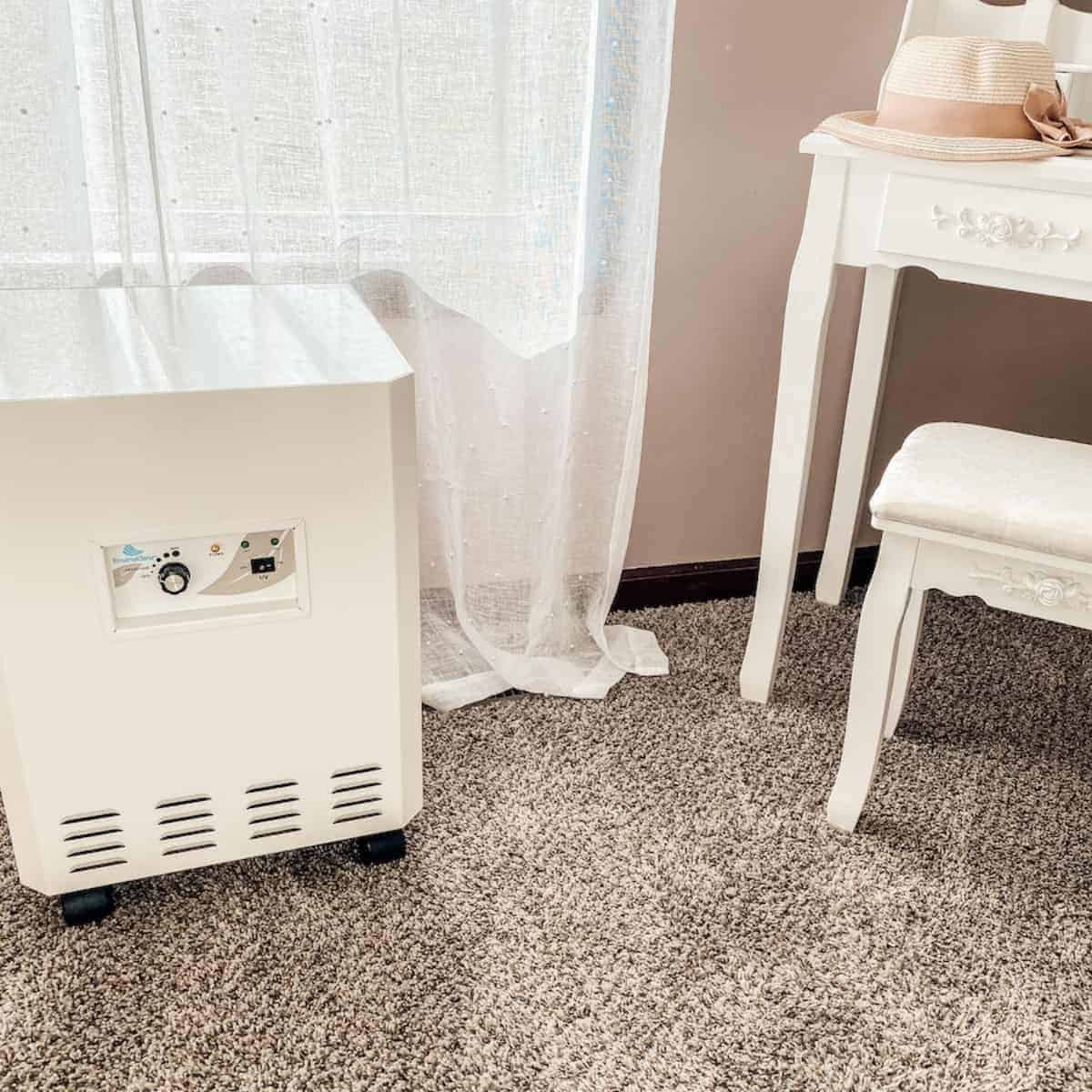 So, when EnviroKlenz reached out to me about their natural air purifier, I was curious to see how it could help our home become even more non-toxic.
This post has been sponsored by EnviroKlenz. But all opinions and content are my own.
EnviroKlenz Review & Benefits
EnvironKlenz is a great heavy-duty natural way to clean the air in the home. You may be wondering if it is worth the investment. And if I would recommend this product.
Here are a few key highlights & benefits:
USA made company & military grade technology
removes 99.9% of viruses, bacteria, mold, and chemicals from the home
natural home air cleaner that covers 1,000 square feet
the Air System Plus unit has 2 uv light bulbs that provides additional germicidal irradiation and internal cleaning of the unit
But before we discuss those features in more detail and my experience with this air purifier, let's chat about why you should clean the air in the home.
Improving the air quality is essential to create a healthier home environment.
In the average home, the indoor air is nearly 5 times more polluted than the air outside. And the average person spends nearly 90% of their time indoors!
What are common air pollutants?
And why do we want to avoid them?
There are many things which can contribute towards poor indoor air quality, volatile organic compounds are some of them.
What are volatile organic compounds?
Volatile organic compounds or VOCs are chemicals that are found in many of the products we have in our homes.
A few common sources of VOCs are:
cleaning products
air fresheners
scented candles
cigarette smoke / secondhand smoke
building materials like plywood & glues for example
And many more
Some health related issues from poor indoor air conditions can be noticed immediately, but others can take years to develop.
VOCs can cause a variety of irritations to the eyes, nose & throat. They also can cause breathlessness or other related issues, headaches, fatigue, and cognitive function.
Not to mention "fragrance" is in so many products and many of them contain phthalates which are endocrine disrupters.
These are just a few of the immediate concerns, there are even greater long term issues that we definitely want to avoid for our overall health & wellness.
So, what can we do about these air pollutants?
First thing, we can start slowly to eliminate the toxins in our homes, deep clean with natural cleaning products. And we can begin to detox & clean the air in our home, naturally.
One such way to clean the air in the home naturally is with a high quality air purifier.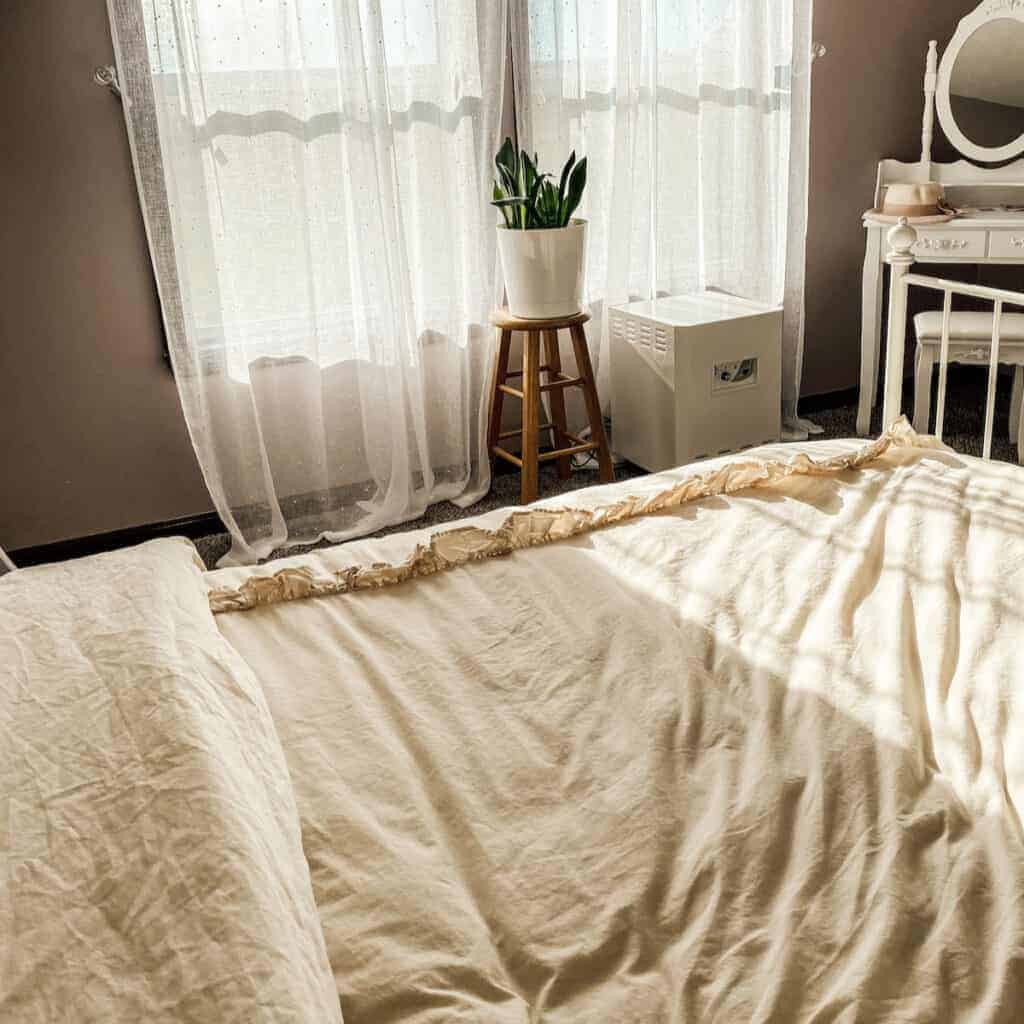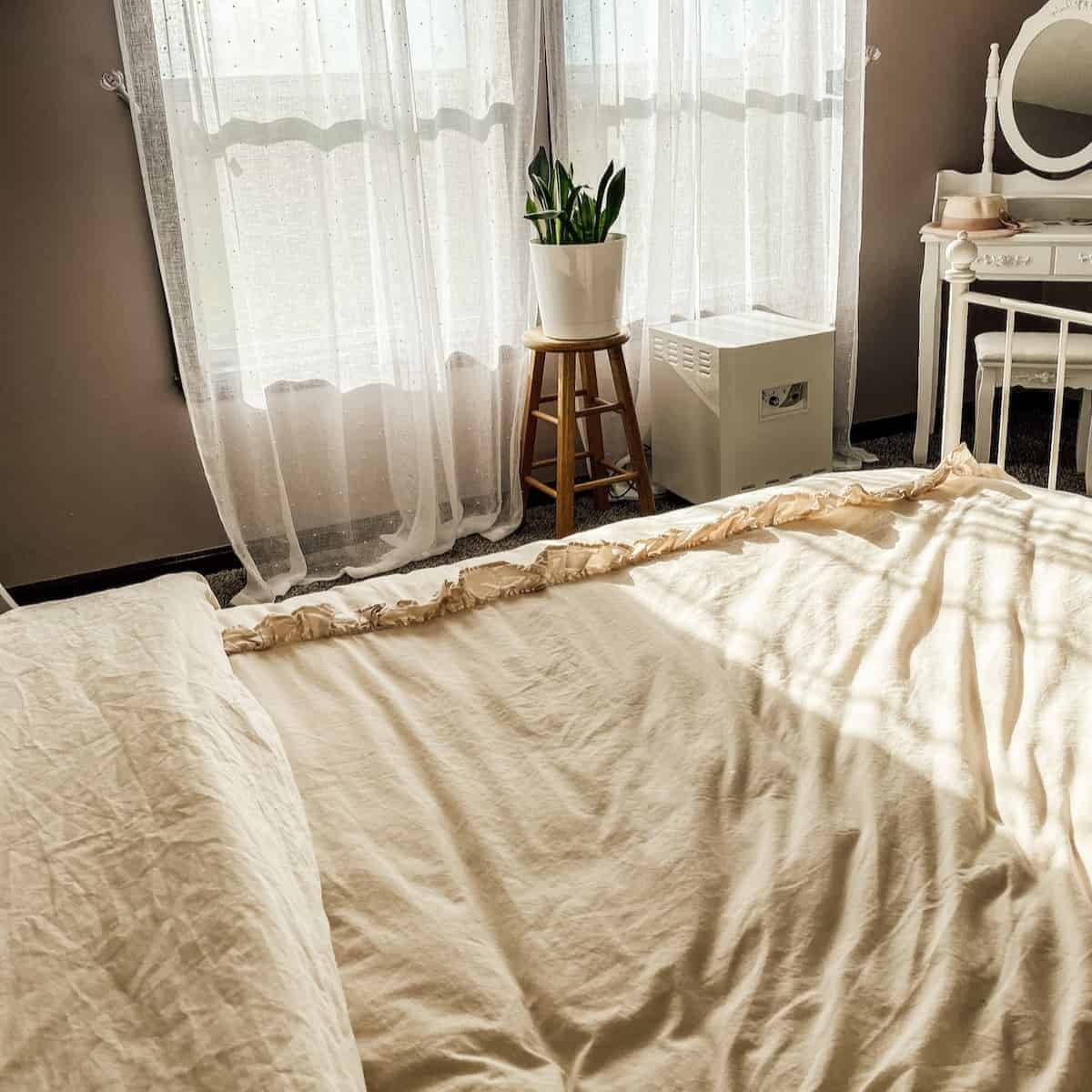 Benefits of using a high quality air purifier
Improving the air quality it the home creates a host of awesome benefits. Since using our EnviroKlenz air purifier, I've had two major noticeable changes in our home.
The first is that this air purifier has helped to neutralize unpleasant odors in the home. I'm a natural living / food blogger. I also cook my family's food from scratch 3 times a day. You can imagine how the food, spices and cooking oil scents might build up.
Opening a window to air the house out isn't always an option, especially with midwest with crazy weather conditions. The EnviroKlenz has really helped to combat this challenge for us.
And the the next is that it has greatly improved the quality of sleep for our entire family. I have been sleeping so much more soundly since running the EnviroKlenz overnight.
As a busy mom of 4 young children and living on a farm, this is such a huge win for me!
There is a lovely whisper mode that is essentially a quiet noise level which makes it perfect to run during the day while we are busy with our homeschool lessons.
Here are a few more healthful benefits of using a high quality air purifier in the home:
helps to reduce airborne diseases
removes harmful toxins from the air
neutralizes odors in the home
improves sleep
helps improve other health issues
Is EnviroKlenz the best air purifier?
So, let's chat about my experience using the EnvironKlenz and their benefits.
EnviroKlenz offers two models – the EnviroKlenz Air System and the EnviroKlenz Air System Plus. They both contain HEPA air filters. HEPA filters can capture airborne particles, airborne pollutants, allergens, mold, bacteria, and dust from the air.
Essentially, they also help to remove all of the unwanted chemicals in our homes without releasing the dust and other numerous types of pollutants back into the air.
EnviroKlenz uses earth minerals to capture and destroy airborne viruses, bacteria, mold spores, pet dander, gasses, and particulates. They have been third-party tested with results showing 99.9% removal of these toxins!
The EnviroKlenz air cartridge contains mineral technology and a true HEPA filter that makes a huge difference in the air quality in the home. This proprietary earth mineral technology removes and neutralizes VOCs, pathogens, fragrances, and other toxic chemicals.
The HEPA filter captures dust, allergens, pet dander, mold spores, microorganisms, and more.
In addition, the EnviroKlenz Plus contains uv-c lights that provide additional germ irradiation. The uv light also works to clean the interior of the unit.
Fun fact: their technology was originally designed by scientists for the US Military to destroy chemical warfare and toxic industrial chemicals. How cool is that?
These are just a few of the great characteristics of EnviroKlenz that will make a great option for home use or in your office space!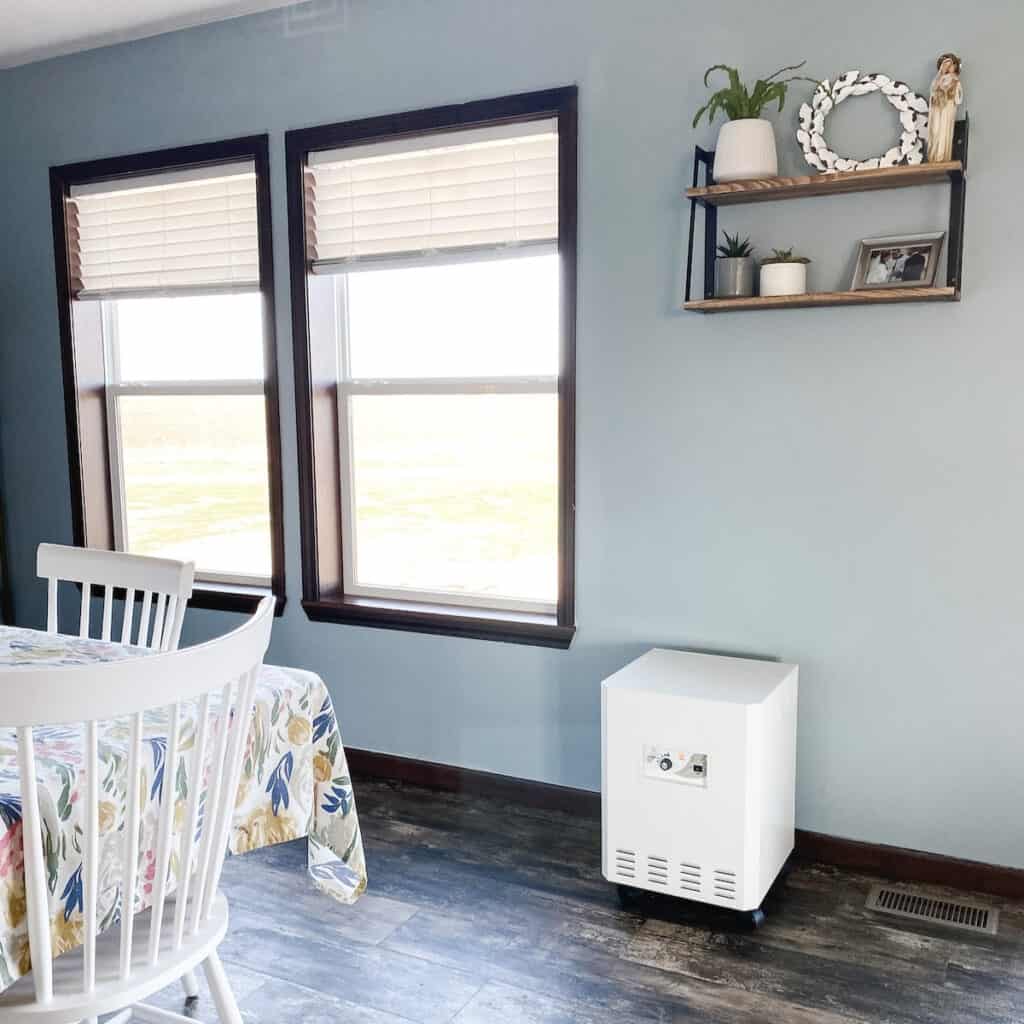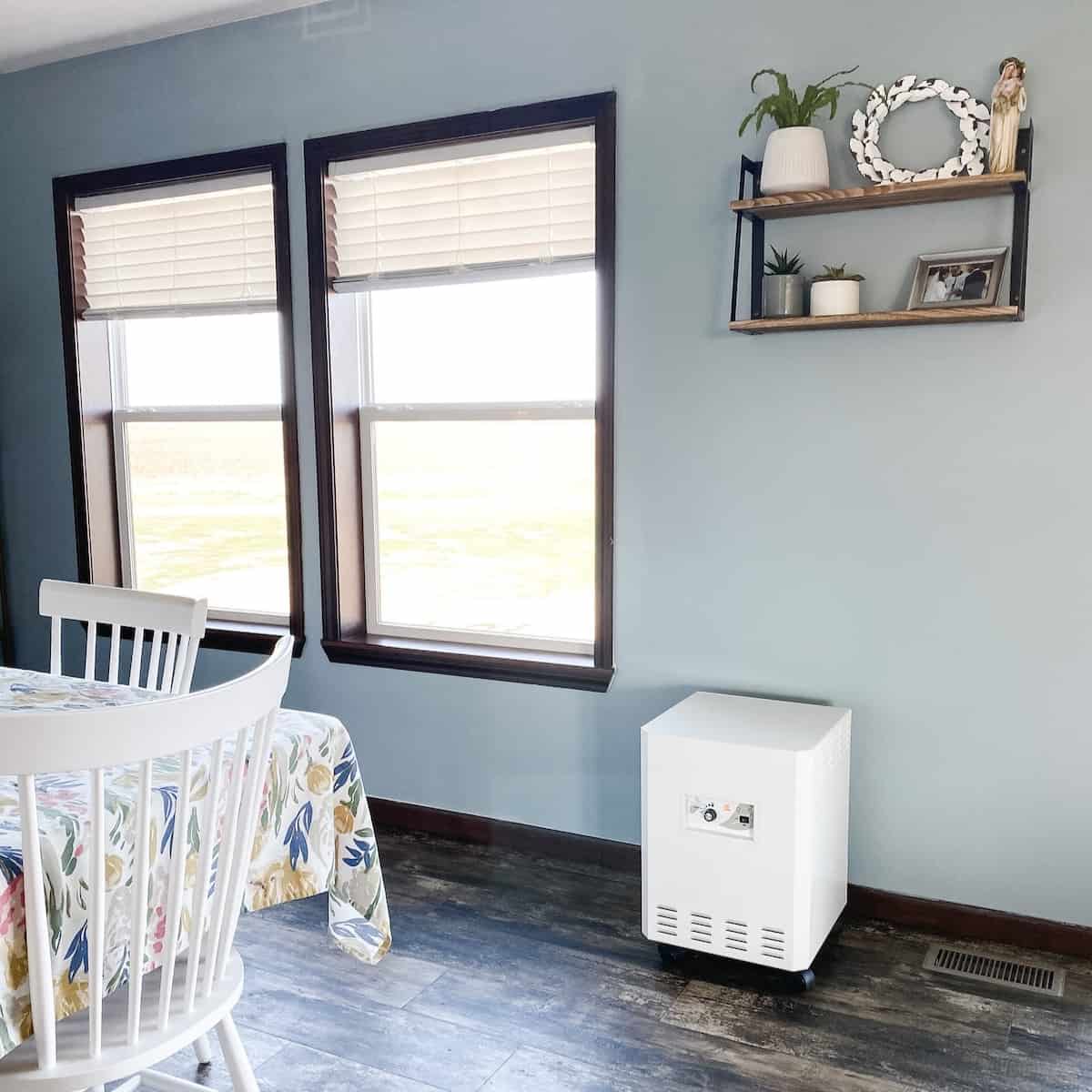 How to use this air purifier
Set up on the EnviroKlenz is super easy and takes just a few minutes. The back panel slides up and off without any tools and makes the set up or changing of the filters & uv light bulbs a breeze.
And running this amazing air purifier & powerful unit for your home's clean air is incredibly simple! With a four-speed blower that offers the quietest and most efficient airflow on the market.
So they make a great addition to the living room, near the kitchen for cleaning up strong smells from cooking…or dining areas of the home. And because they are mobile, we sometimes move them to the bedrooms for a room refresh.
If you're looking for a super easy way to combat the airborne pollutant, noxious chemicals, harmful dust, airborne pollen, noxious odors, an more…I would highly recommend purchasing this awesome mobile unit!