These essential oil roller bottle recipes are great for a variety of uses. From supporting health & beauty needs. Or adding an all natural scent as a perfume instead of toxic fragrances.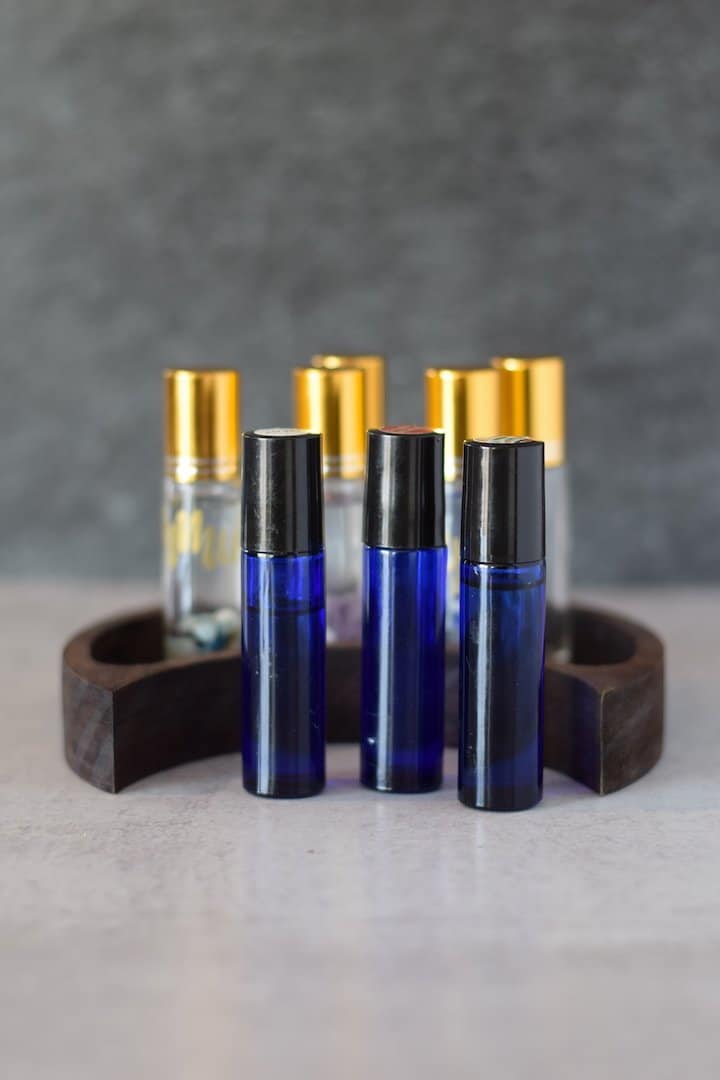 Before I share some of my favorite essential oil roller bottle recipes, I wanted to share a note on using essential oils topically.
The information in this post is educational only.
First, some blends and combinations will react differently for each individual. I'm sharing my favorite blends and what has worked well for my family.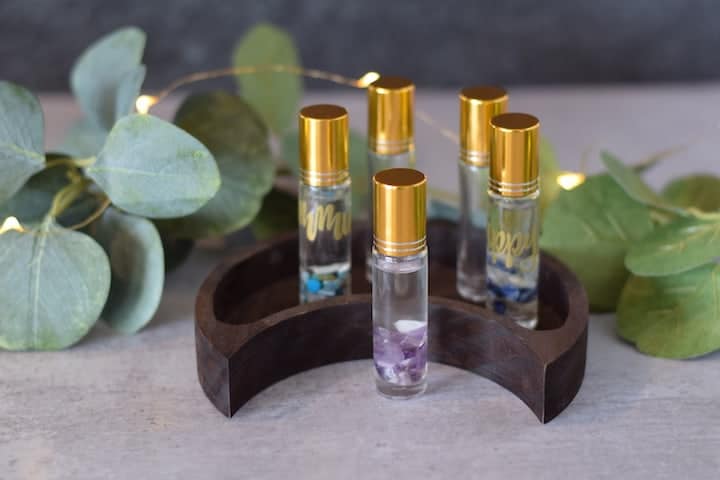 Secondly, certain citrus oils are known to cause photosensitivity. They should be avoided if sun exposure will be within 12 hours after applying.
Here is a basic guide to using essential oils topically.
Proper dilution is also important to using essential oils safely. Here's more information about dilution and other safety information.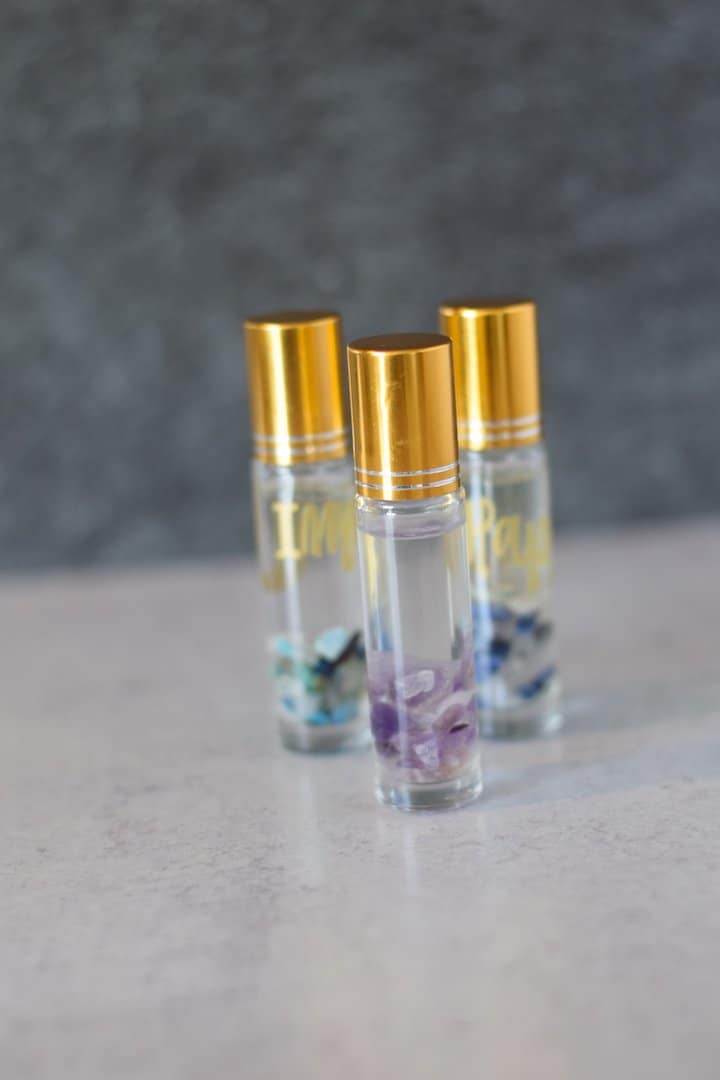 Choosing the right carrier oils
There are a variety of carrier oils that you can use for your roller bottle blends. The most commonly used is fractionated coconut oil.
I'm breaking it down just a bit on some of the top choices to use.
1. Fractionated Coconut Oil: Different from the coconut oil that you can purchase in the grocery store. It is a liquid consistency and easily absorbs into the skin. Where to buy.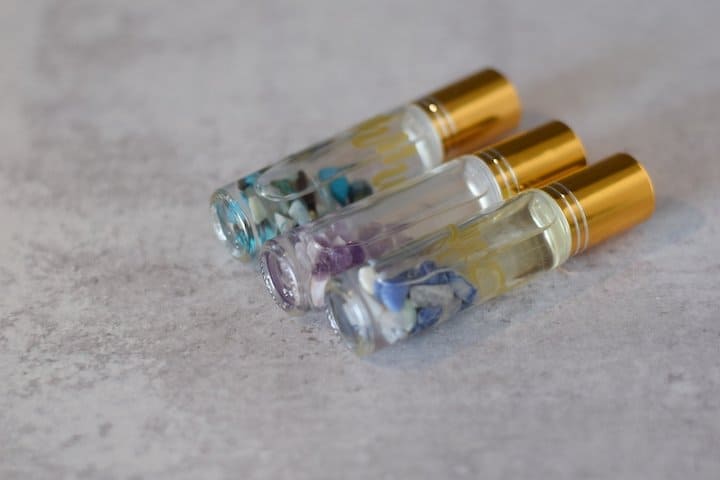 2. Jojoba Oil: I love using jojoba oil for my face care routine. It is not greasy and doesn't clog my pores. Where to buy.
3. Sweet Almond Oil: Another great moisturizing oil to use on the face. And it also absorbs pretty well. Where to buy.
4. Grapeseed Oil: This oil makes a great carrier choice for those with sensitive skin. Where to buy.
There are other oils you can use. However, the above mentioned are the oils that I've found the most success with using in roller bottles.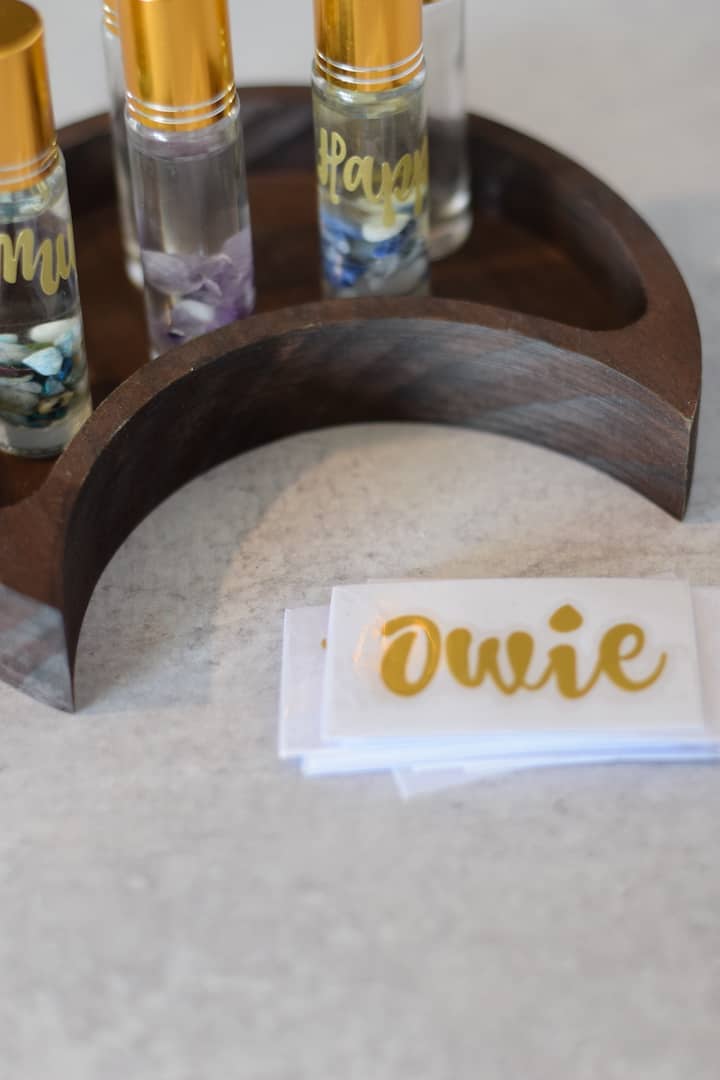 I love these super cute labels for my essential oil blends. They are pre-made which is super convenient. However, for a more custom blend, I just use my label maker. Find the labels here.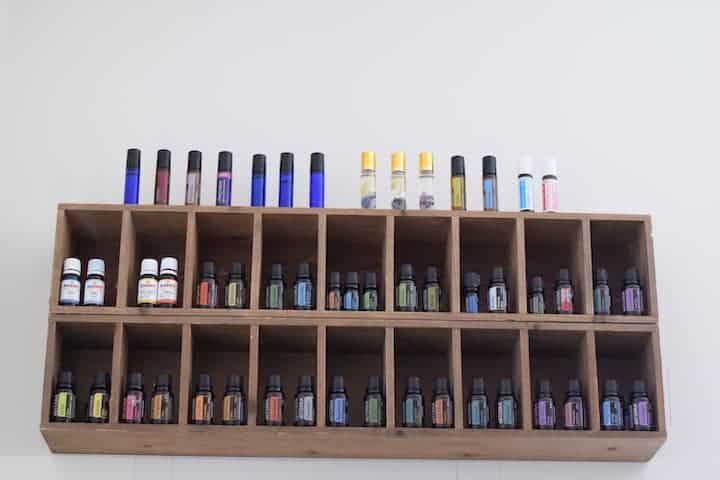 How to Make Essential Oil Roller Bottle Recipes
These essential oil roller blends are my favorite for personal use.
Note: everyone reacts differently to different oils, combinations, and blends.
When creating an oil blend, add oils to a 10 ML roller and top with a carrier oil. If using dried herbs or rocks for decoration, add those first to avoid spillage.
To use: roll on desired area. Suggested areas include the bottom of feet, spine, back of the neck, and behind the ears. I sometimes also rub on my wrists.
Using a good quality essential oil, requires less product for the roller bottles. Where to buy essential oils.
More DIY: