This DIY Cinnamon & Oatmeal Easy Soap Recipe is so simple to make. Using a melt and pour soap base that contains clean ingredients. And because it is all plant based, it is Vegan friendly too.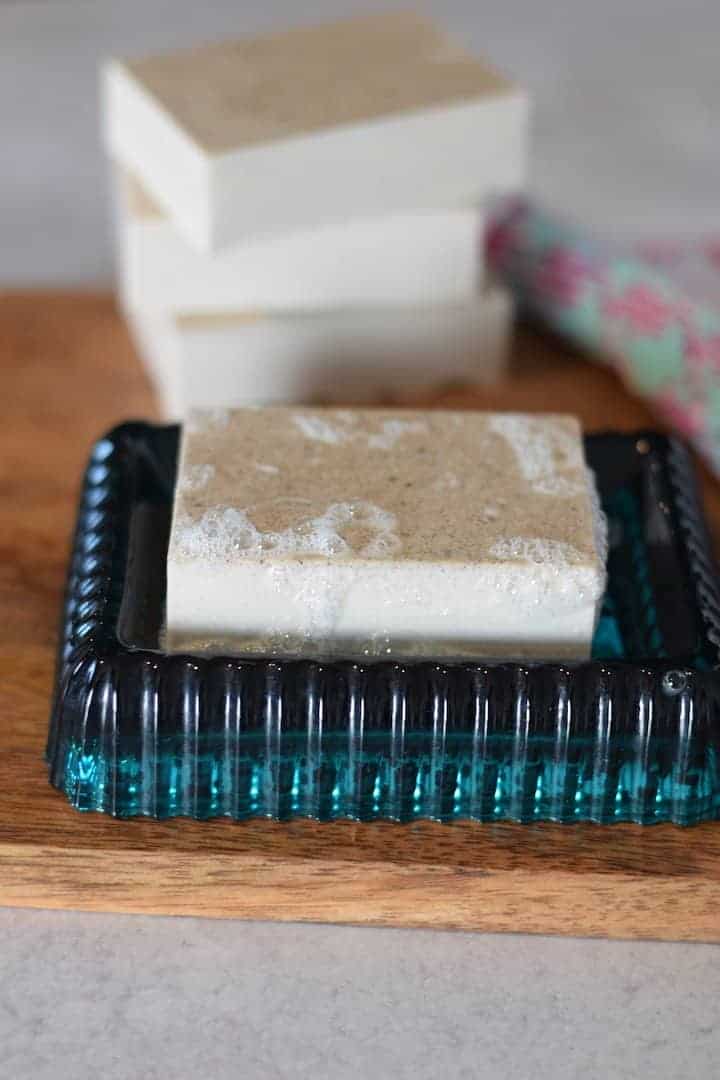 For a long time I have used Goat Milk melt and pour soap bases. But have been slowly moving to more plant based products.
And this soap base is pretty incredible.
Related: Easy Homemade Goat Milk Soap
Using Cinnamon and Oatmeal in a Bar Soap
There are many benefits to adding cinnamon and oatmeal to a homemade soap recipe.
Oatmeal exfoliates the skin naturally. It helps to reduce skin irritation and itching. I find it to be perfect for my little ones and for my sensitive skin!
Cinnamon has anti-fungal and anti-bacterial properties.
However, some people may be sensitive to the effects of cinnamon on the skin. Test a small amount out first if you're unsure if you have this sensitivity.
I use such a small amount in this soap, you could easily omit it and just make the soap base alone.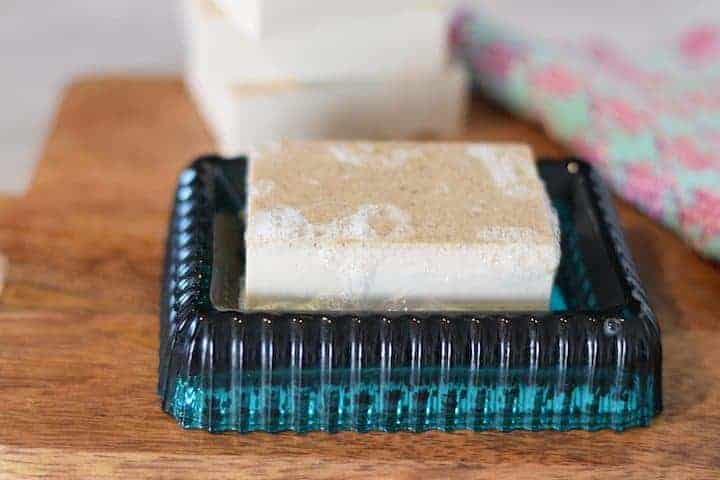 How to Make this Easy Soap Recipe
What I really like about using a melt and pour soap is that is simple to make. Using lye in a homemade soap bar needs special safety processes.
I have little ones at home and it is just too risky for me.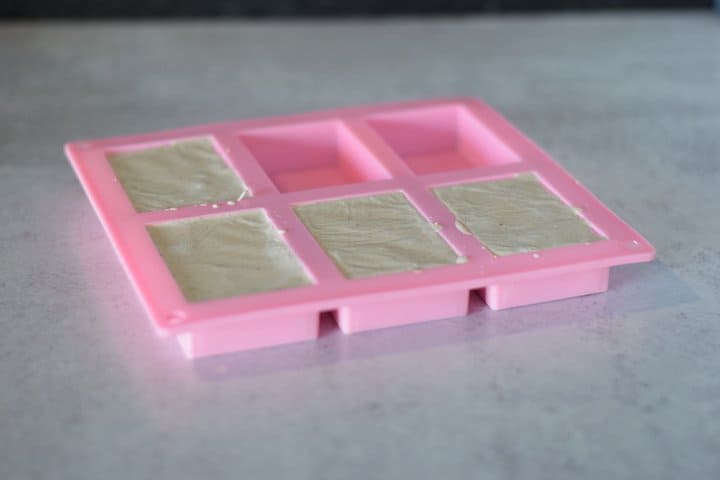 The process for making this soap is as easy as setting up a double boiler, melting the soap base, and pouring the liquid into the soap molds.
It also only takes a couple of hours to cool unlike a completely from scratch soap, which takes weeks to cure.
More Soap Recipes:
Bentonite Clay & Charcoal Soap Bar
25+ All Natural Soap Bar Recipes
What is Needed for this Oatmeal Soap
This is the soap base that I used for this recipe. I really like that it is easily divided in half so I didn't need to grab my scale to weigh out the exact amount.
You'll also need:
soap mold
cinnamon
additional oatmeal (optional)
More Natural Living: