This all natural Homemade Leave in Conditioner is simple to make and gets a boost from essential oils. And it doesn't take a lot of complicated ingredients to make.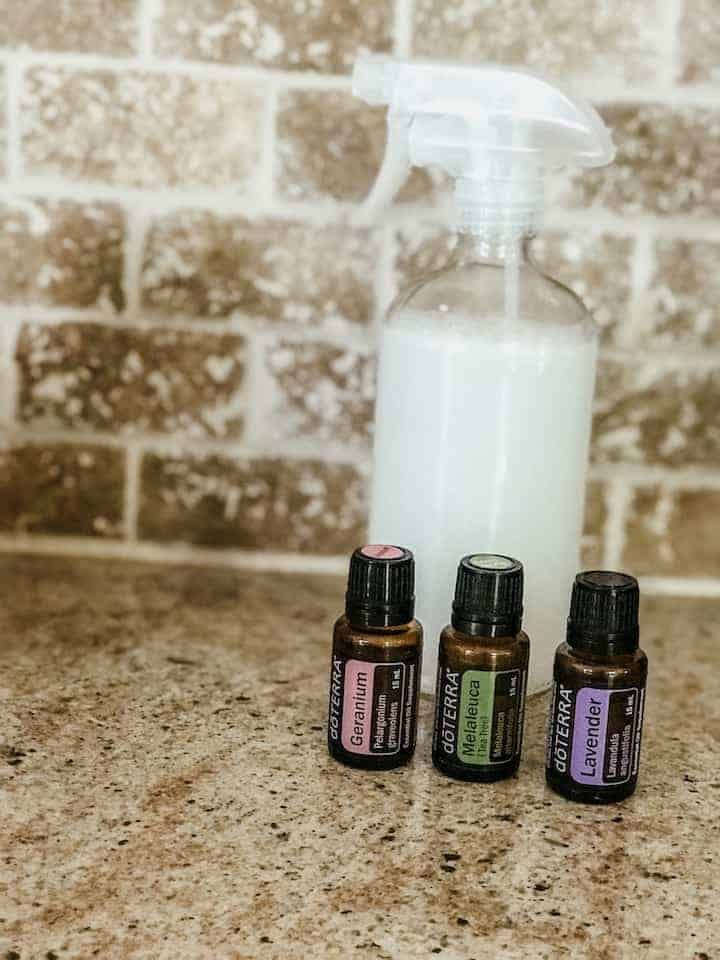 I have young children who tend to get crazy bed head. And one of my daughters has curly hair. Tangles are a daily occurrence.
Most leave in conditioners on the market are loaded with toxic chemicals. Which we prefer to avoid around the home.
I love to use homemade beauty products on myself and my family. And this detangler spray is perfect for my little ones.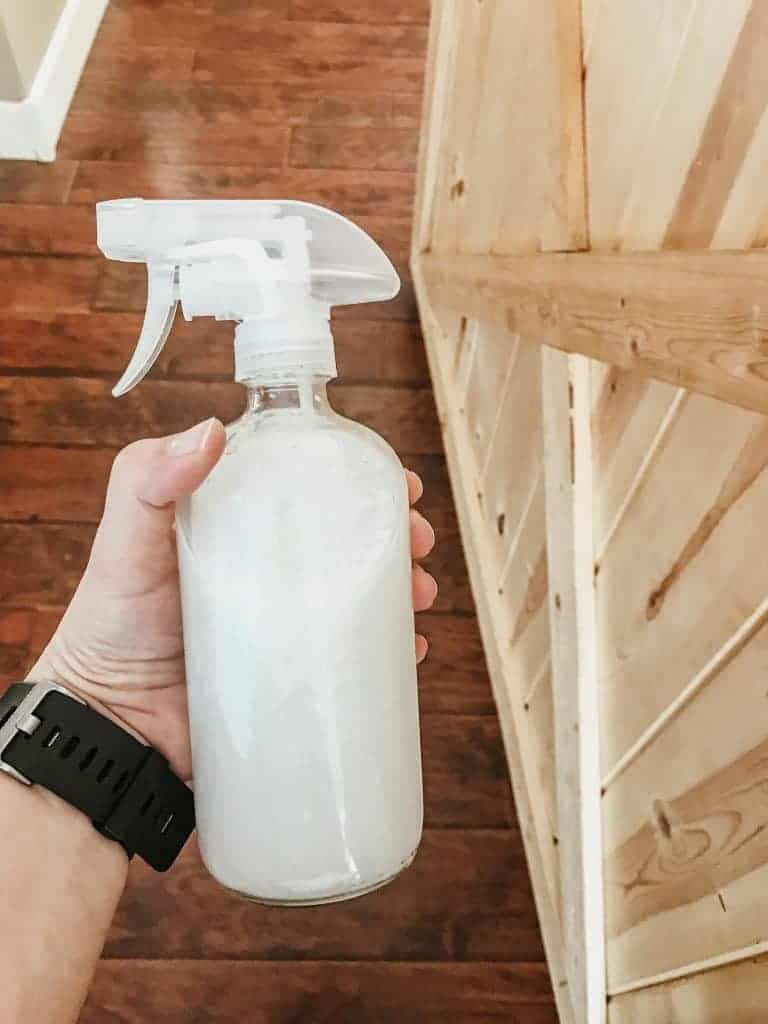 Natural Homemade Leave in Conditioner
For this natural homemade leave in conditioner I used a few simple ingredients. The essential oils I chose to use are beneficial to hair health.
Geranium essential oil is great for both dry and oily hair. It gives hair a vibrant, healthy glow.
Melaleuca essential oil (aka Tea Tree) has great purifying properties. And it is known to help protect against lice.
Lavender essential oil is a great relaxing oil. It soothes occasional skin irritations and it smells incredible.
Other ingredients: a little bit of a natural conditioner and distilled water. Mix well and add to a glass spray bottle.
A dark colored glass is preferred, like amber or dark blue. However, if you're like us and go through the leave in conditioner fast, a clear glass spray bottle would work.
To use: spray lightly on damp hair and brush through. Avoid the top of the head and roots.
More DIY with Essential Oils:
More Natural Living Posts: