20+ natural homemade soap bar recipes, plus a few tips and tricks for how to make natural bar soap at home. Easily make your own soap bars at home!
Around here, we really like to focus on using and making as many of the products in our home all-natural. This includes our health & beauty products.
Disclosure: Boots & Hooves Homestead may earn a commission for purchases made after clicking links on this page. View our disclosure policy for details.
Why Make Homemade Soap Bars
When I make a natural bar soap, I don't like to use any ingredient which could be toxic. So I personally avoid any artificial dyes, perfumes, and additives that can be questionable.
Learning how to make your own soap bars from scratch is also very satisfying. I love making homemade products for our home. There's always a sense of accomplishment when making things from scratch.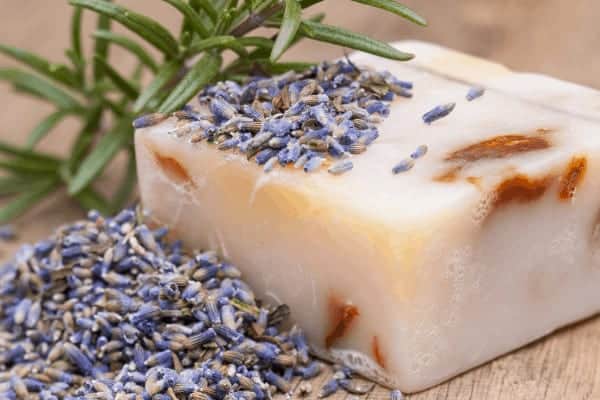 When making your own soap bars, you can make it with the ingredients that you choose and the fragrances, additives, and colorants that you prefer.
The recipes that I'm sharing in this post don't contain any of those questionable ingredients that we are trying to avoid. Instead, they are all naturally made.
All Natural Homemade Soap Bar Recipes
The featured soap recipes in this post are great for both beginning and experienced soap makers.
There are recipes for making your soaps completely from scratch and also many simple melt & pour soap recipes. So there's really a little bit of something for everyone!
More Natural Living Posts: