I've been on the hunt for the best non toxic nail polish that is not only safe for me, but also for my little girls as well.
So you will also find the best non toxic nail polish for kids here too. Because I think these options make fun choices for my little ones as well as for mom. 😉
And while non of them are completely free from all chemicals, we at least have options to choose that are safer.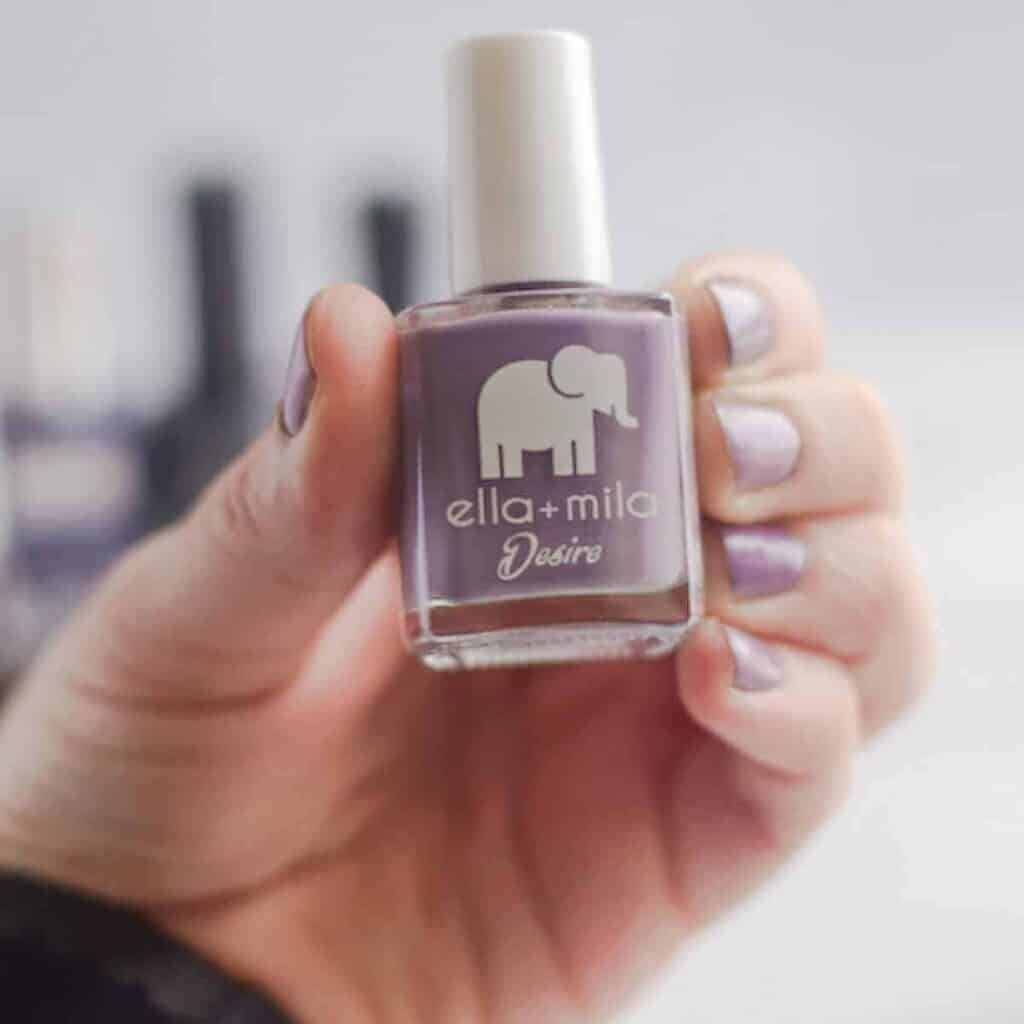 I spent a few weeks testing out a variety of non toxic nail polish brands. Some are less toxic than others. And some also performed slightly better than others.
I'm going to break down my favorite and the best non toxic nail polish for you.
I tested them out on every day wear and in doing regular household tasks.
We are on a mission to slowly eliminate toxins from our home. This not only includes the food we eat and the products we clean with.
But also our health & beauty products as well!
Related: 10 Most Toxic Items in the Home (and what to replace them with)
Toxic Chemicals Avoid
Before we dive into the review of the best polishes, I want share a bit of the toxins that you'll want to avoid. And why.
These chemicals may effect the nervous system (brain & nerves), are known cause problems with the reproductive system, and can cause dizziness, numbness and irritation.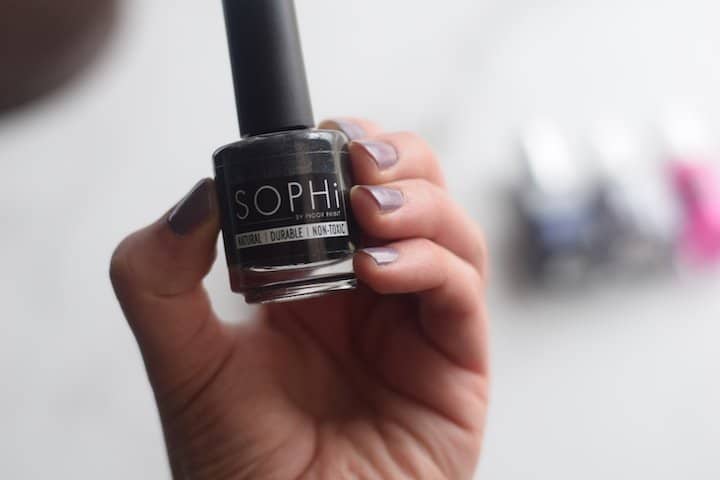 Here are a few of the main offenders.
Toluene
Camphor
Formaldehyde
Xylene
And I'm happy to report that the 6 nail polishes I'm sharing are free of these chemicals.
Of course the best option is to avoid painting our nails. But, sometimes we want to feel feminine. We want to have cute nails. And my daughters love it too.
So this is why I searched for our best non toxic options.
Best Non Toxic Nail Polish
I'm sure that there are more brands out there that would qualify as a good non toxic brand. I purchased these nail polishes and tested them out over a few weeks.
They all tested fairly similarly in longevity, how well they applied, and overall durability.
But, my personal favorite brands are: Sophi, Ella + Mila, and Zoya.
I hope that you'll enjoy these brands that I'm sharing with you.
#1 Sophi
Sophi nail polish is one of my absolute favorite options. Non-toxic water-based formula and chemical free. Vegan & cruelty-free no formaldehyde, no toluene, no dibutyl phthalate (DBP).
#2 Piggy Paint
This is a great option if you have little ones. My girls love using their Piggy Paint Polish.
Non-toxic water-based formula, 100% Chemical Free & eco-friendly. 7 Free, Vegan & animal cruelty free, All Free. NO Formaldehyde, Toluene, DiButyl Phthalate (DBP), Formaldehyde resin, Bisphenol A, ethyl acetate and acetone or Camphor.
#3 Ella + Mila
My second personal favorite is Ella + Mila! It is a 7-Free product. And does not contain: Formaldehyde, Toluene, DiButyl Phthalate (DBP), Formaldehyde Resin, Camphor. It is also Vegan & Animal cruelty-free.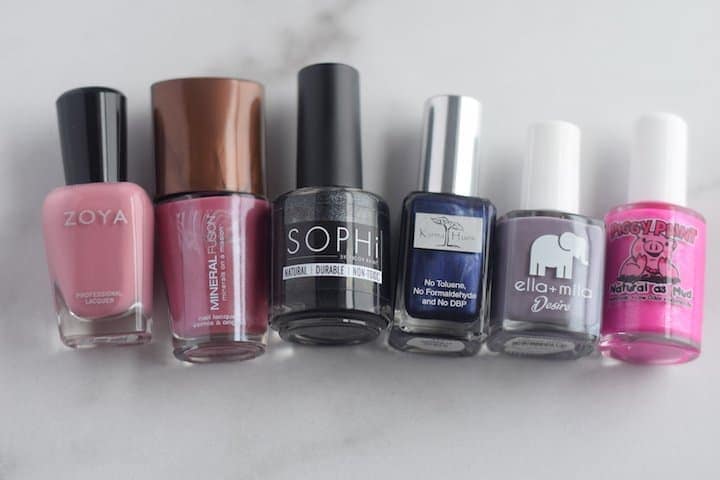 #4 Zoya
Another top personal favorite choice is Zoya. This polish is free of many chemicals like: Formaldehyde, Formaldehyde Resin, Dibutl, Toluene, Camphor, TPHP, Parabens, Xylene, Ethyl, Tosylamide, Lead.
#5 Mineral Fusion
Mineral Fusion is another brand that offers a very nice non toxic polish. It is free of Formaldehyde, Toulene, Camphor and Dibutyl pthalate free.
#6 Karma
Lastly, this great non toxic nail polish option is also free of toxins: TPHP, Toulene, Formaldehyde or DBP. Check out Karma here.