Looking for quick homemade Christmas gift ideas? This post contains some great and easy DIY Christmas gifts that can be made in under 30 minutes.
Christmas is just around the corner. To help you to cope with the upcoming shopping season, here are a few great homemade gift ideas.
Bonus, they're all natural, too!
Keeping the holiday season intentional and simple is always a goal of mine. However, sometimes life keeps us busy and Christmas is here before we know it. Here are some easy homemade gifts that you can make easily!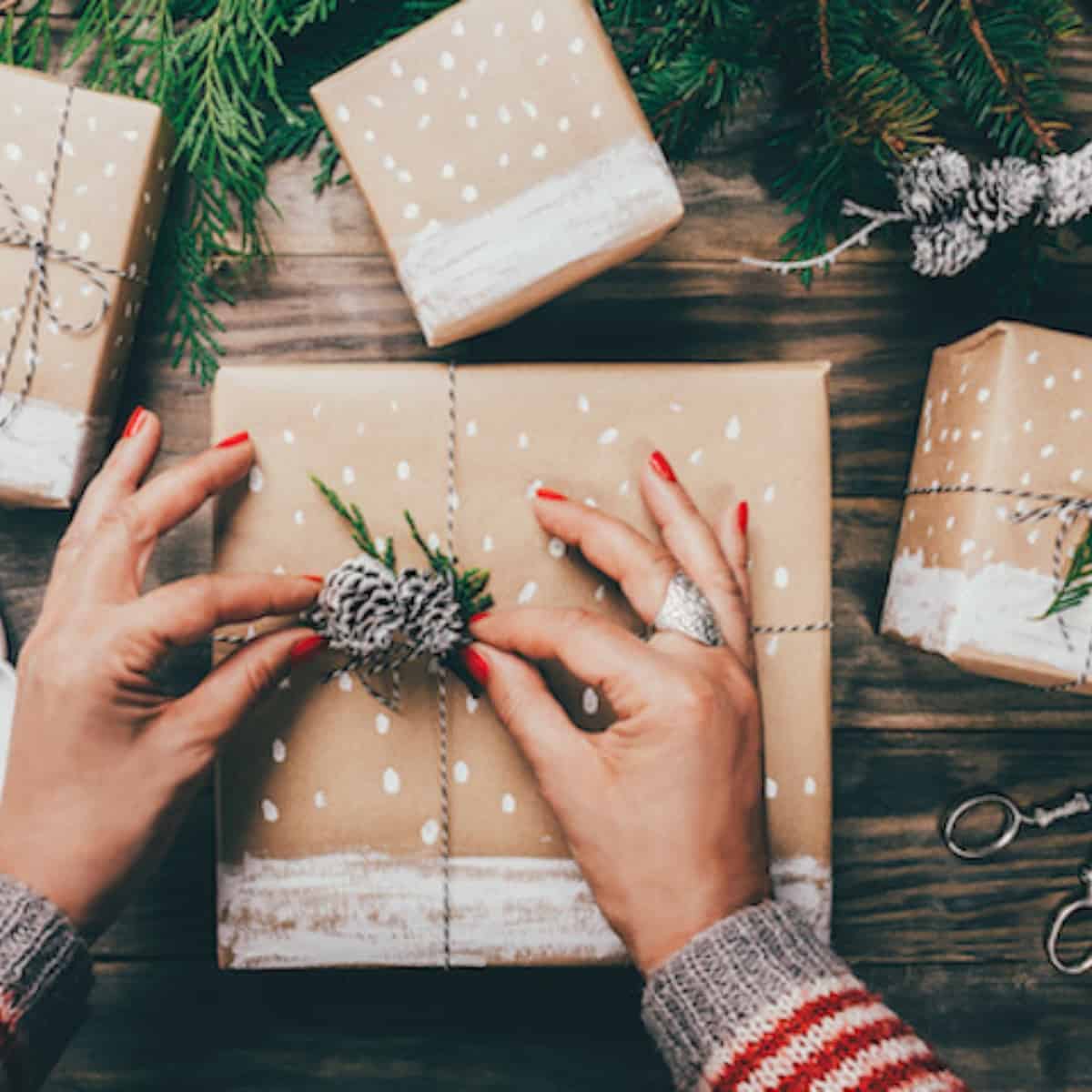 Easy Homemade Christmas Gift Ideas
Do you need an inexpensive yet unique Christmas gift?
One of my favorite things about gift giving during Christmas time is creating diy gifts. For me, handcrafting a gift is a great expression of love and care.
Some of these crafts are simple enough that the kids can help out too!
More great homemade Christmas gift ideas are to pick a theme. For example natural beauty products. You cold include homemade soap, bath bombs, essential oils, homemade bath salts, and natural candle.
Simply package them up in cute gift baskets with a bow or ribbon and some cute homemade ornaments for extra cuteness.
For an eco-friendly option use scraps of leftover fabric to line the inside. Or make your own homemade cloth gift bags!
Another diy Christmas gift idea is for the foodie! Fill a basket full of favorite treats like culinary salts & seasonings. Or cookies, hot chocolate, flavored nuts or candies.
And for the coffee lover – a mug filled with favorite coffee blends and flavors. You could even include a gift card to their favorite local coffee shop. Because we need to support our local small businesses!
Related: Eco-friendly Stocking Stuffer Ideas
Homemade Soaps
Homemade Sugar Scrubs
Homemade Natural Skincare
Homemade Food Gifts
Homemade Natural Home & Crafts