Looking for a quick homemade Christmas gift idea? This post contains some great and easy DIY Christmas gifts that can be made in under 30 minutes.
Bonus, they're all natural, too!
Keeping the holiday season intentional and simple is always a goal of mine. However, sometimes life keeps us busy and Christmas is here before we know it.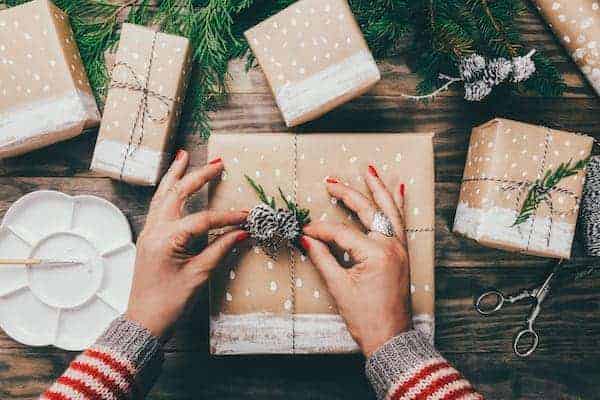 40 Easy DIY Christmas Gifts
One of my favorite things about gift giving during Christmas time is creating homemade gifts. For me, handcrafting a gift is a great expression of love and care.
However, this year, I am in the final stretch of my fourth pregnancy while planning out our Christmas. So, as you could probably imagine, things are a little complicated over here.
DIY Holiday Gift Ideas
Easy to Make Christmas gift ideas that are ready in under 30 minutes. And bonus, these are all natural too!
More Christmas Posts: