This simple salt dough ornament recipe is a perfect diy holiday project. It made an awesome craft project for my little ones to have fun creating.
It only takes a few simple ingredients and a little bit of time to bake.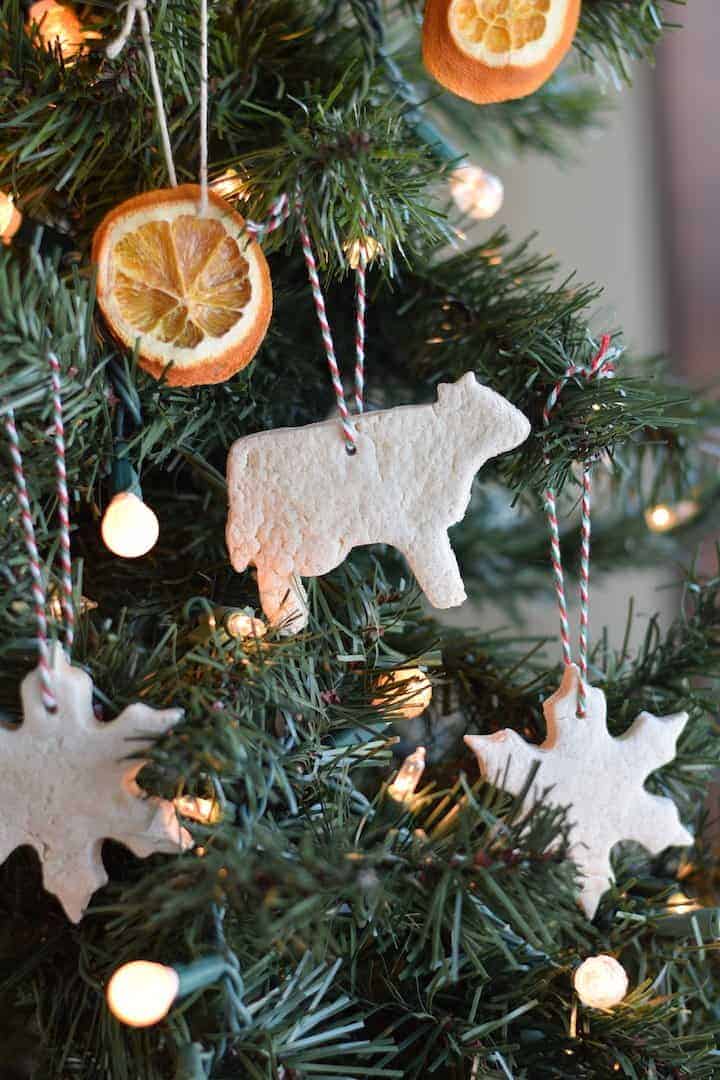 This post has been updated from it's original publish date of December 2019.
We are working on creating a homemade Christmas on the homestead this year. And we've already created homemade dried oranges for decor.
Now, we spent an afternoon crafting a salt dough ornament recipe.
I like to use a variety of rustic looking twine for hanging the ornaments on. So, I used a red, green, and white for the salt dough ornaments. And a natural color for the orange slices.
Here is a great option – 3 pack of Christmas twine.
How to Make this Salt Dough Ornament Recipe
This recipe is very simple to make. I mixed up the dough and helped to roll it out a bit, but my children did the bulk of this craft project.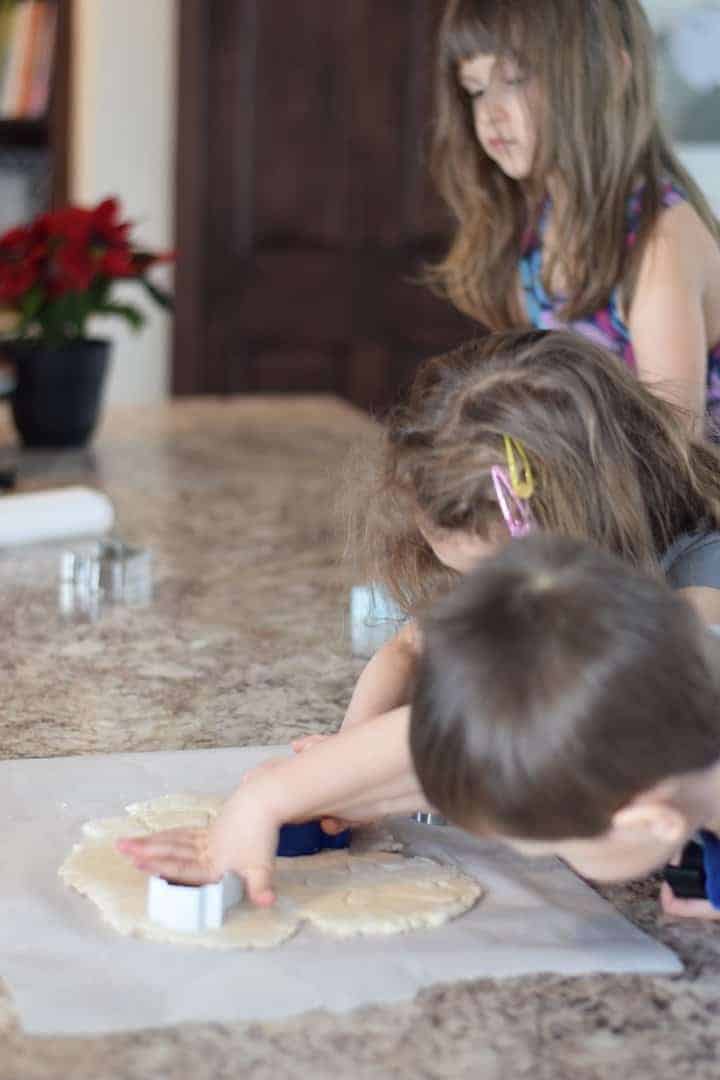 After mixing up the salt dough ingredients, use your hands to knead it a bit. This helps pull the dough together and makes it nice and smooth.
Next, roll out the dough to desired thickness. I aim somewhere between 1/8-1/4" thick. However, I let my kids take the reigns on this project. So we have a bit of inconsistency in size.
I wasn't aiming for perfection with their craft project. But was more interested in making fun memories together.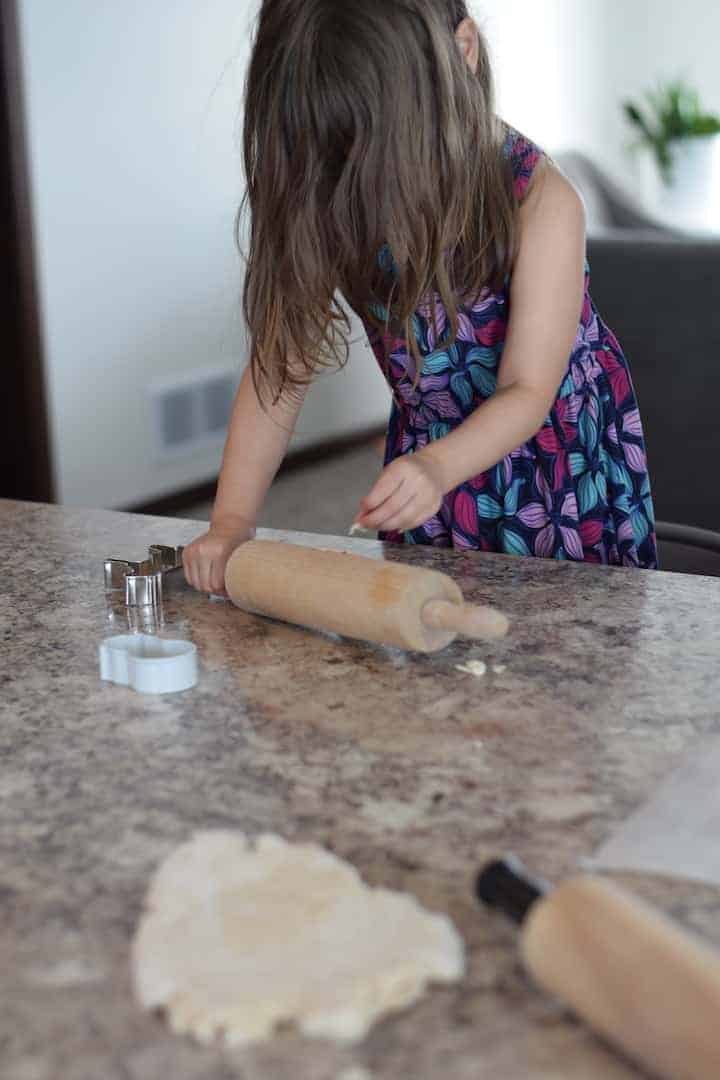 If you want to roll it out beforehand and then have your little ones press the ornaments out, that works too!
The bake time will vary depending on the size and shape of the ornaments. But it should take approximately 1 hour to 1 hour and a half.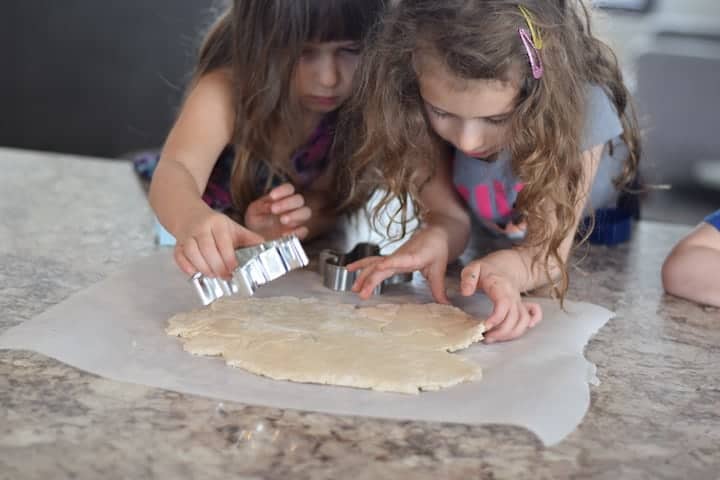 We used a variety of cookie cutter shapes that we already had on hand. Snowflakes, goats, cows, snowmen, gingerbread men, and mittens.
So, they were different sizes and thickness. The larger ones took a few minutes longer than the rest.
Don't forget to make a hole prior to baking! I use a small screwdriver, but a kitchen skewer will also work. You'll want to make sure that you use something big enough to fit your twine or ribbon through after it bakes.
If you do forget, a small drill bit works if you use it carefully. Don't ask how I know this…ha!
The hole does shrink a little bit during the baking process, so keep that in mind.
More favorite Christmas posts
Here's a few of our favorite Christmas posts that we think you'll love too!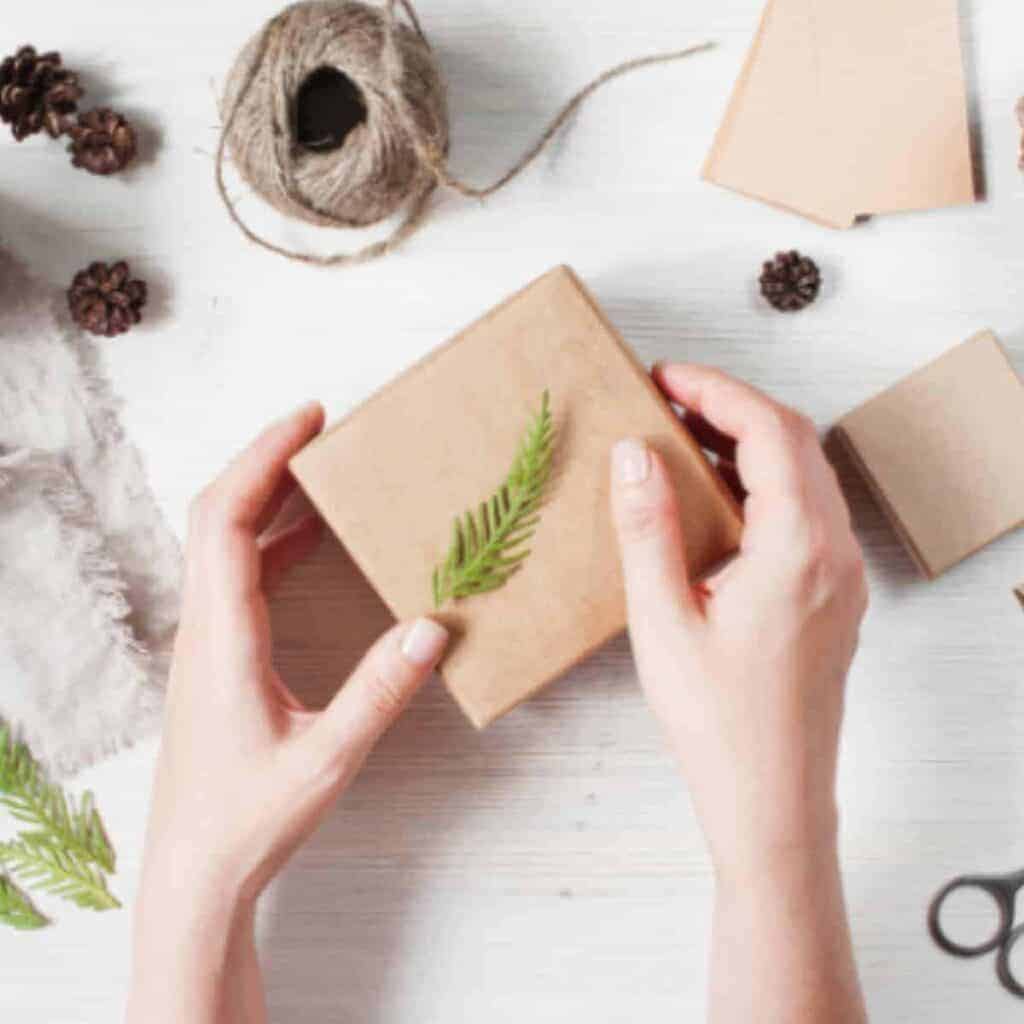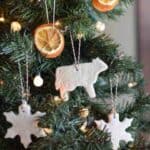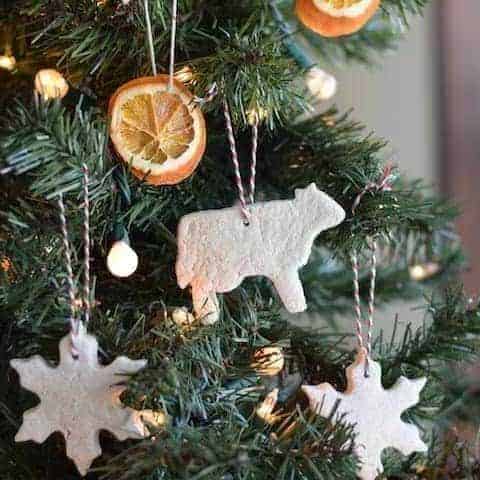 Salt Dough Ornaments
This easy to make salt dough ornament recipe is perfect for getting the little ones involved in creating holiday memories.
Instructions
Preheat oven to 300 degrees, F.

In a large bowl, mix together the flour, salt, and warm water.

After ingredients are combined, I like to mix the rest by hand on a countertop.

Next, knead together the salt dough until nice and smooth.

Roll out with a rolling pin until you reach your desired consistency. I like to aim for about 1/8-1/4" thickness.

Use cookie cutters to create shapes. And use a small screwdriver or kitchen skewer for creating a hole to hang the ornaments after they bake.

Line baking sheets with parchment paper and bake in the preheated 300 degree oven for about 1 hour. Large shapes and thicker ornaments may need a little more time added to them. I start checking my ornaments around 40 minutes. They will be done when they become hard.

Allow to cool and hang with your preferred twine or ribbon.

You can paint them or use something to seal them if you'd like. But that is totally optional and we never do that.
Tried this recipe?Give it a 5 star rating and pin it to your Pinterest account!