These simple DIY rustic herb planters are super easy to make. With a few supplies, you can quickly transform terra cotta pots.
Who else has had it up to here with winter? In case you were wondering, I'm raising my hand. I can't be the only one who gets weary with winter dragging on for what seems like forever.
Today I decided to get a little jump on Spring with these easy DIY rustic herb planters.
I'm sure many of you are in seed starting mode right now. So why not add a little rustic inspiration with some pretty new planters?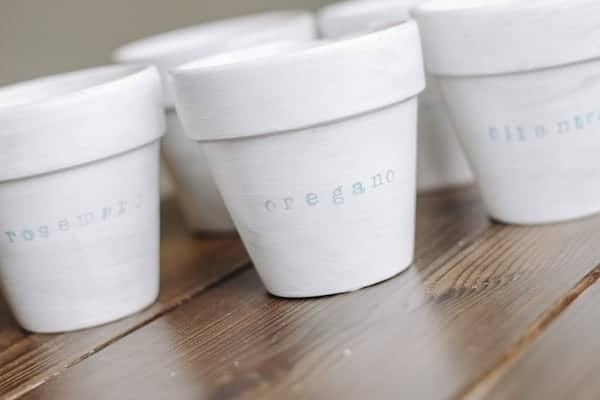 How to Make DIY Rustic Herb Planters
I found this neat little idea from HGTV and made a few adjustments. Here's what I did.
I started this project with ordinary Terra Cotta planters. These are the ones I used for this project.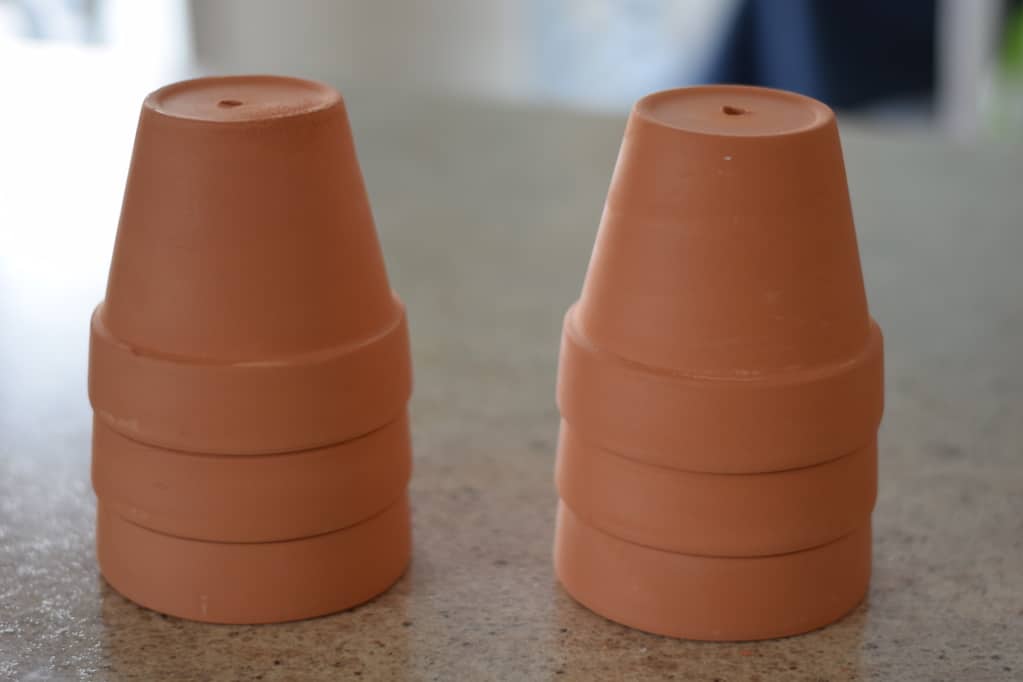 Next, I painted them with a white milk paint. I love this brand for projects! When I painted it, I tried to make it look a little rough. So the brush strokes were pretty much all over the place.
Another thing I did differently compared to the HGTV version, was to use gray chalk paint on top of the white for a little rustic, distressed flare.
I'm kind of lazy and didn't want to make the extra effort with actually distressing it. So I felt like this was a good solution to that problem.
I used this chalk paint in Shiloh Gray and applied small amounts, then blended it in well.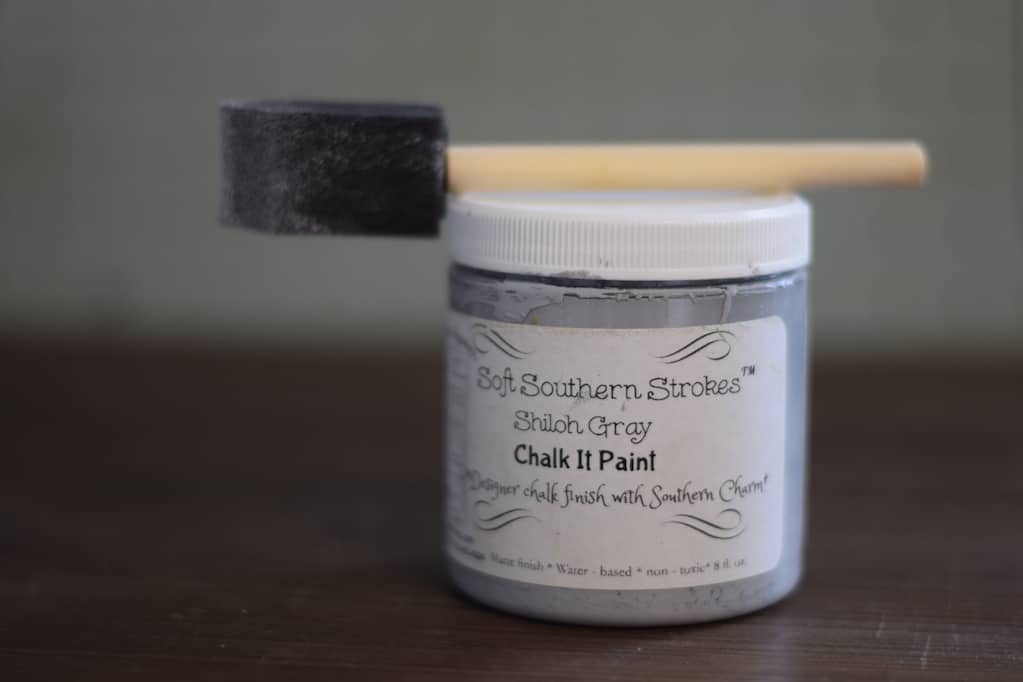 I'm pretty much obsessed with typewriter font right now. So when I found this idea, I was pretty stoked. I already had these stamps on hand, but you can find them here.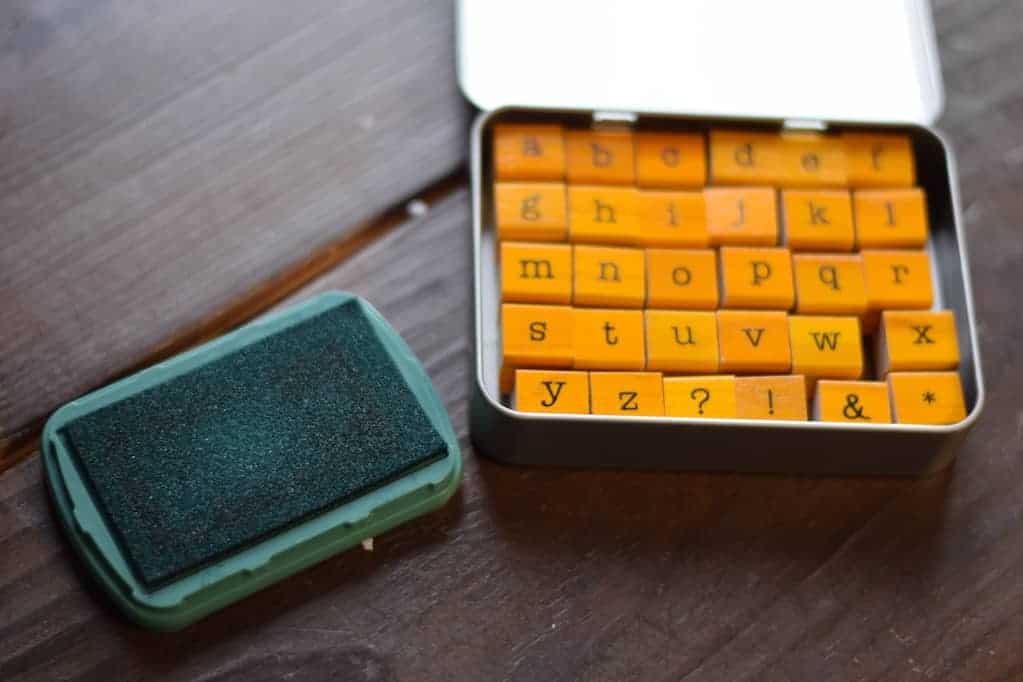 I liked that they didn't look perfectly placed. I also went with a green ink pad because I wanted a little more pop of color. It doesn't show up as well as black ink, but I like that color.

Head's up, the ink could potentially rub off. I'm not overly concerned about that since I'm using this herb garden indoors and keeping them set up in a window near my desk. I don't think this would hold up outdoors.
And my little helpers, kind of chipped a few of the planters. But I think that adds a little to their rustic charm.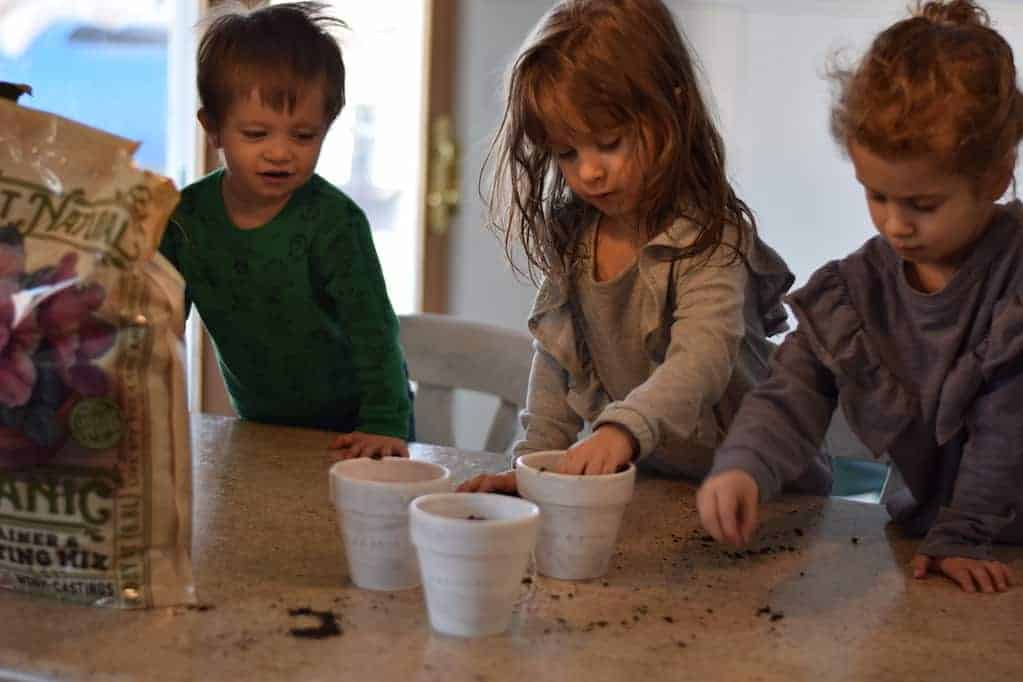 Such a super simple project, but I love the look so much better than regular old Terra Cotta pots!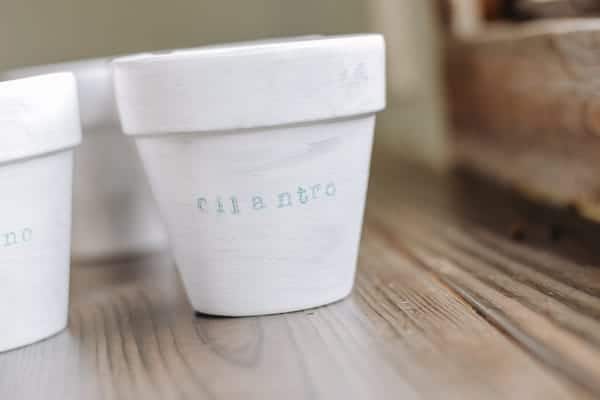 where would you like to start?