I'm sharing a few of my favorite homemade room spray recipes made with essential oils. These are really easy to put together and only use a few simple ingredients.
I've been on a mission to rid our home of toxic chemicals slowly over time. Making these small changes over time really helps my family to adjust.
One of the hardest things for me to get rid of was scented candles. But I've finally replaced them with essential oils.
Why Make A Homemade Room Spray
Scented candles and other air fresheners are filled with toxic chemicals that are hazardous to our health. The problem is that most manufacturers don't have to disclose what they are using for "fragrances".
These fragrances usually contain suspected endocrine disruptors and can cause allergies. There are other ingredients which are associated with asthma, reduced fertility and birth defects in animals.
And there are also some which create problems with thyroid function, even at low levels.
Um, no thanks!
These are just a few of the reasons why I want to replace chemicals with natural alternatives in our home. Find more information about some of the potential risks at the Environmental Working Group website.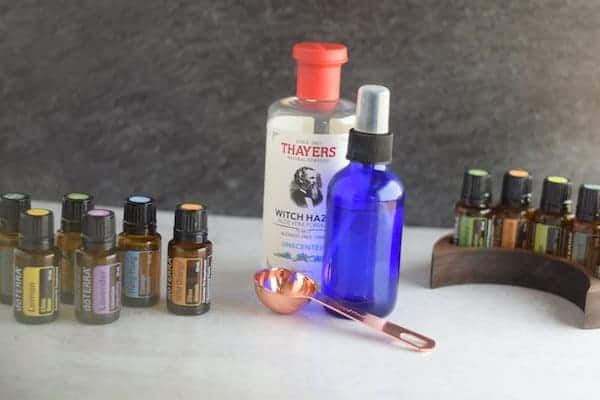 Creating Your Own Room Spray Recipe
When I'm creating a new room spray, I will play around with certain scents. It usually depends on my mood. If I'm feeling like something floral, I will usually go for lavender and ylang ylang. And if I want something citrusy, I'll combine lemon and lime with wild orange or grapefruit.
My current favorite combination is eucalyptus, lemon, mint, and lavender. But almost anything with eucalyptus wins my vote!
Definitely play around with scents and combinations until you find your favorite!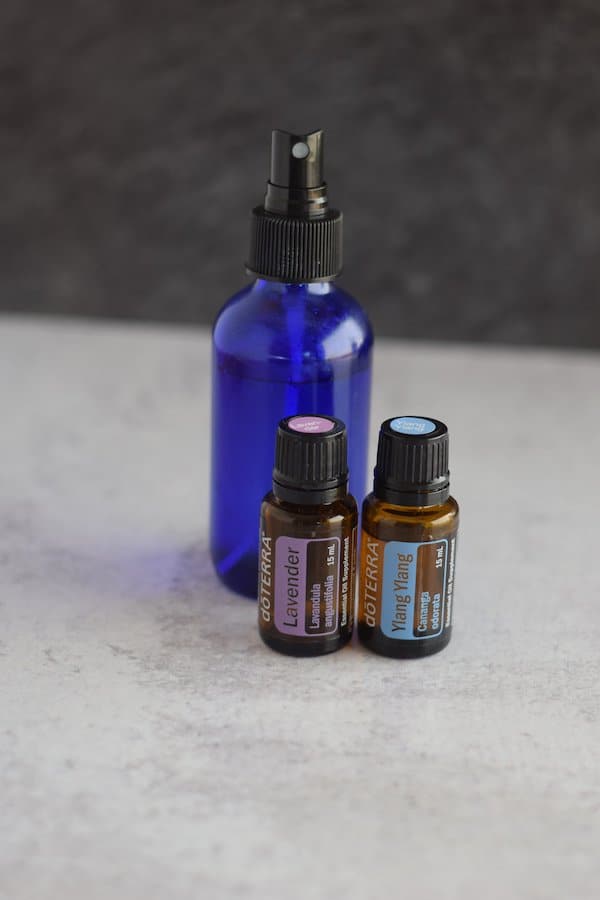 Essential Oils Options to Try
Homemade room sprays are really easy to create. You'll just need a few key ingredients to get started. Another awesome reason to use essential oils for your homemade spray, they have additional benefits!
Here are a few of those benefits from some of my favorite options to help you decide which blend you'll want to try first.
Disclaimer: The information in this post is for educational purposes only. These statements have not been evaluated by the FDA. For more information visit this page.
Citrus Bliss
This blend is invigorating and holds energizing and refreshing properties. And these properties can help uplift the mood and reduce stress.
Eucalyptus
Eucalyptus essential oil is invigorating and promotes easy breathing. It also helps to support feelings of relaxation. This is one of my top go to oils!
Grapefruit
This essential oil is uplifting and purifying! It makes a great choice for the morning time when you would need a natural wake up. Its a great pick-me-up and promotes a sense of focus.
Lavender
With its relaxing floral scent, lavender essential oil is another favorite around here. And it helps to reduce feelings of tension, nervousness, and anxious feelings.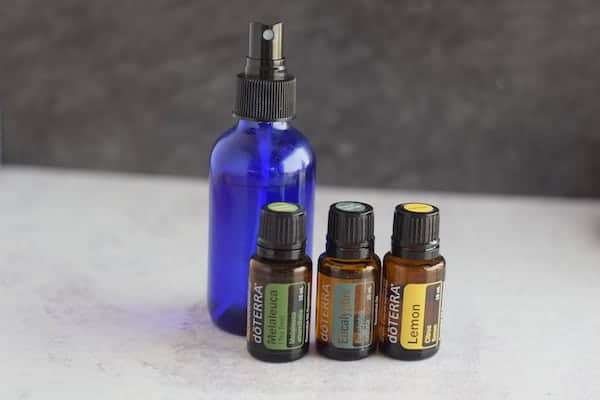 Lemon
Lemon essential oil is extremely versatile. And it is one of my favorite oils to use around the home. It is uplifting and energizing which also helps improve mood.
Related: How to Use Lemon Essential Oil Around the Home
Lime
Another uplifting essential oil. Lime essential oil helps to promote emotional balance and a sense of well-being.
Melaleuca
This essential oil is also known as Tea Tree. Melaleuca essential oil is rejuvenating and uplifting. It helps to purify, cleanse, and freshen the air.
On Guard
This essential oil blend is invigorating, energizing, and uplifting. On Guard makes a great choice for purifying the air.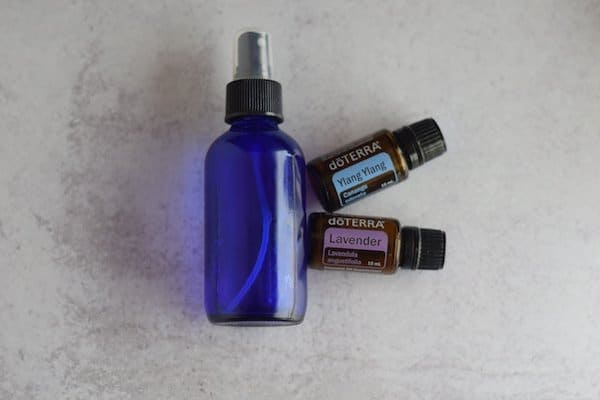 Peppermint
Peppermint essential oil is invigorating and enlivens the senses. This is a great oil to use when feeling fatigued or low on energy.
Rosemary
This essential oil is great for reducing tension and occasional fatigue. Rosemary essential oil also helps to reduce feelings of nervous tension.
Wild Orange
Wild orange is uplifting, cleansing, and purifying. And this is great oil to use to in the morning to help wake up.
Ylang Ylang
Ylang Ylang essential oil is a great choice for creating a calming and relaxing environment. It helps to reduce feelings of stress while promoting a positive outlook. And the floral scent is amazing!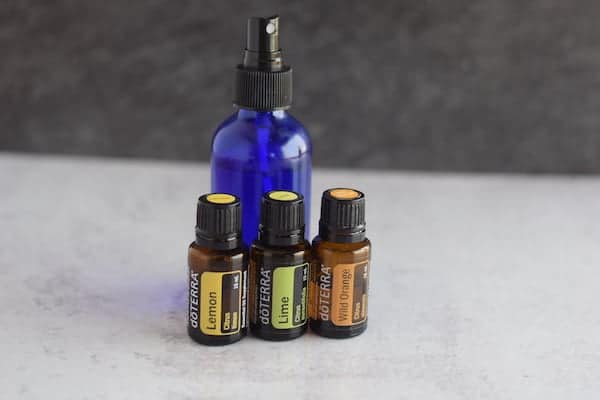 Basic DIY Room Spray Recipe
This is a basic recipe that you can use as a base to create your own room spray scent.
Here's what you will need:
You can use vodka in place of the witch hazel if you prefer. I don't usually carry vodka on hand unless I'm making a tincture or extract. And witch hazel is used frequently around here.
The reason for using vodka or witch hazel is to help combine the oils with the water.
To use: shake well to combine before each use. And spray in your room as you would any other room spray.
*if you want your room spray to be lighter, use less oils.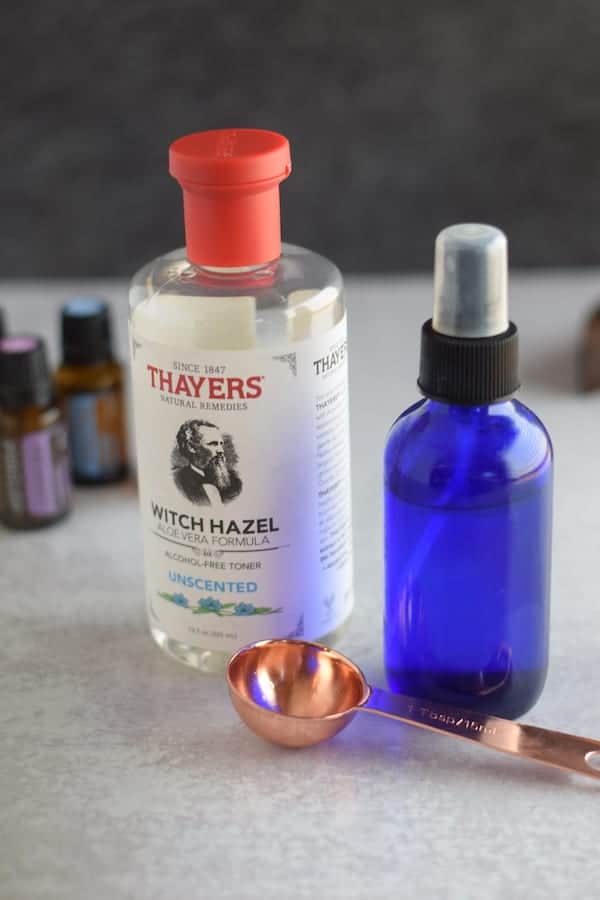 10 Favorite Essential Oil Combinations
Using the basic room spray recipe above, use these oil combinations for a lovely fresh scent! These are my favorite combinations. Play around with these blend combinations and amounts to find the right fit for you.
Add 15 drops of eucalyptus with 5-7 drops of peppermint
Combine 5-6 drops of ylang ylang with 15-20 drops of grapefruit
Combine approximately 10 drops of lemon, 10 drops of lime , 10 drops of wild orange
Use approximately 10 drops each of melaleuca, lemon, eucalyptus
Combine approximately 1o drops each of lemon & lime with 5 drops of melaleuca
Combine 10 drops of On Guard with 15 drops of Citrus Bliss
Add approximately 15 drops each of lavender with ylang ylang.
Use 5 drops of rosemary with 10 drops of lemon and 10 drops of lavender
Mix 5 drops each of eucalyptus and melaleuca with 10 drops each of lavender and lemon.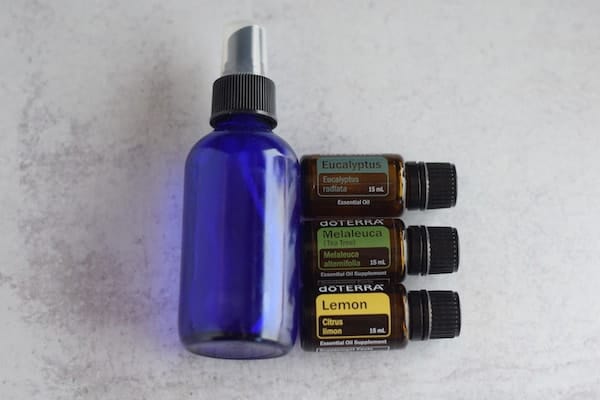 These are fun blends to mix up and try out a variety of different scent combinations. If you're new to essential oils, it can seem overwhelming sometimes.
I would start slow and test out one or two combinations until you get more familiar with what works well together and learn your favorite signature scents.
More DIY Posts: