This tutorial for homemade goat milk soap is super easy. It doesn't require lye to make soap and instead uses a simple melt and pour method!
Around our home, I love to make our own natural homemade products. However, while I am pregnant and raising littles, I want simplicity and don't want to deal with the hassle of using lye.
Especially if there are potentials for little hands to get ahold of it. For now, I am making an easy homemade goat milk soap using a melt and pour method.
How to Make an Easy Homemade Goat Milk Soap
Whenever I make my own soap or even when purchasing some from small shops, I prefer to use a goat milk soap. They are really moisturizing and great for many skin issues, like eczema, psoriasis, and acne.
Goat milk soap is also filled with many vitamins and minerals.
Knowing exactly what is in the products that we use around our home is something that is important to my family. And when we make homemade, there is a little more control over exactly what we are using.
Melt and pour soap bases are really simple to use and make homemade soap making a breeze.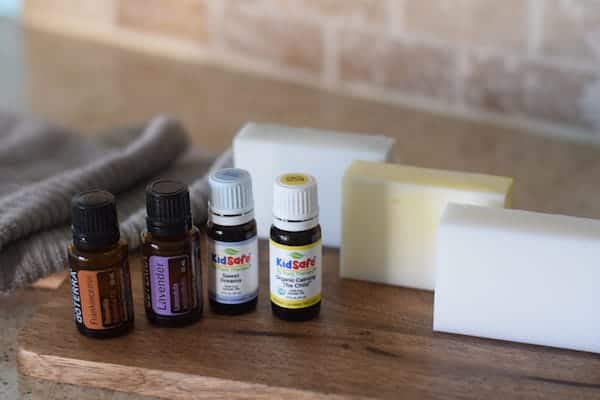 How to make these soap bars
Here's the homemade goat soap base that I like to use. This comes in a 5 pound block which will make several of the bar soaps that I like to keep around our home. The amount you will be able to make will entirely depend on the size molds you use.
Here is another alternative made by the same supplier, but in a smaller 2 pound block.
I have tried other brands, and this is by far the best that I've used for an easy homemade goat milk soap base.
To make your soap, you can make batches as big or as small as you'd like. This time around, I only made a batch of three soaps.
When I am making my soaps, I will make a variety of scents at one time. So, I cut up what I think I will need to fill up my soap molds. Most of the time, I use add ins so I don't have exact measurements for this version of soaps. Basically, I just add a little at a time.
I really would prefer to start off with too little and add in more if I need it, rather than having leftovers that I need to figure out how to add back to my base.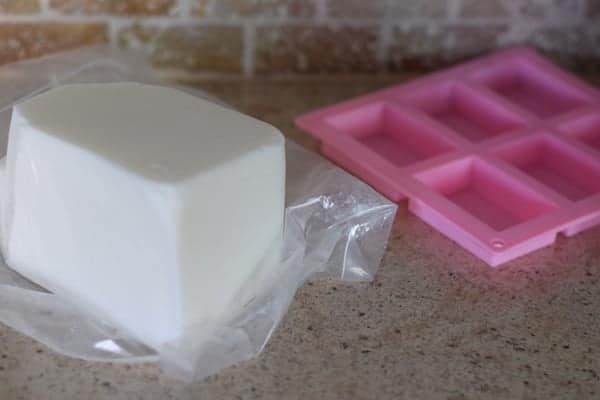 Here's what you will need:
Soap Mold. I like this one for my bars.
Essential Oils of Choice. I like a simple Lavender and Frankincense for myself. Or if I'm making soap for my children, sometimes I will add in either this Calming the Child blend or this Nighty Night blend.
Optional add ins like oatmeal, coffee, or activated charcoal. I like to grind up oatmeal or use fresh coffee in some of my soap bars. And activated charcoal has so many awesome benefits!
Pot & double boiler or a large glass bowl to use as a double boiler. I usually just use a Pyrex glass bowl.
Ladle
Note: we don't use a microwave in our home and I would definitely recommend using a stove top for making your soap to avoid scorching it.
Step by step instructions
Start off with setting up your double boiler. If you're using a large pot, fill it a little less than halfway with water. Too much water could lead to it boiling over.
Next, add your large pyrex bowl and turn your stove top to medium high. Bring your water to a boil and then reduce to a simmer.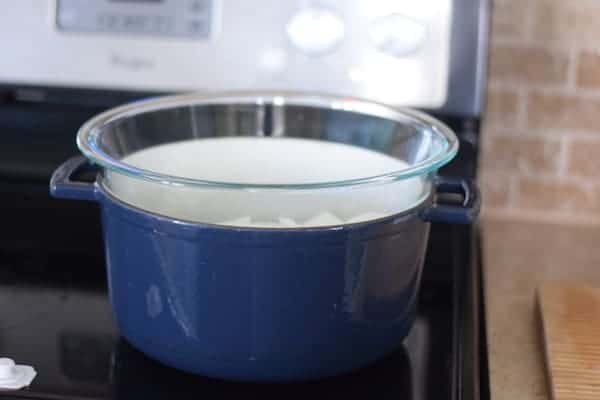 While the water is simmering, I start cutting up my soap base and adding a little bit to the glass bowl at a time. I add enough to make a bar of soap at a time.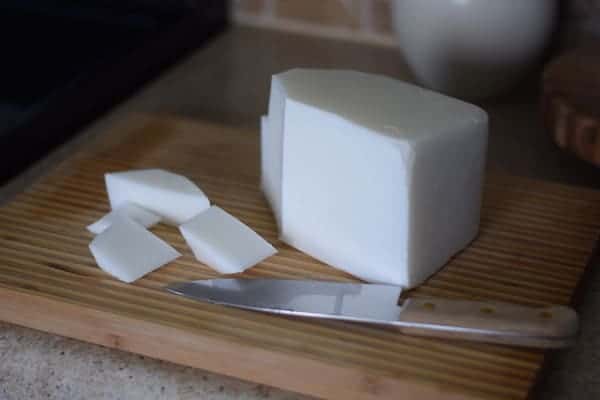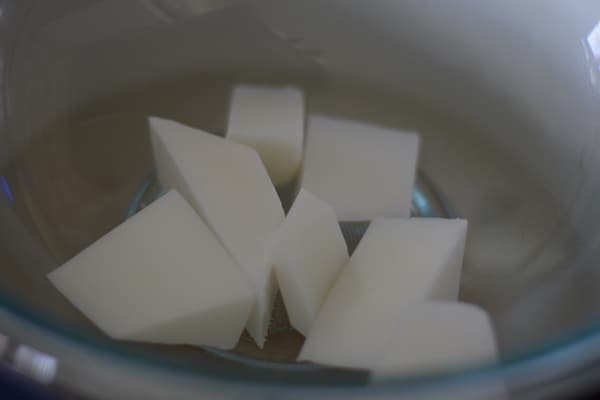 After I melt the desired amount of soap base, I use a regular metal ladle to pour into my soap mold. Don't worry, this stuff cleans up really easily!
I only fill it about half way full because I want to add in extra goodies. If you want to make your soap plain, go ahead and fill the molds all the way.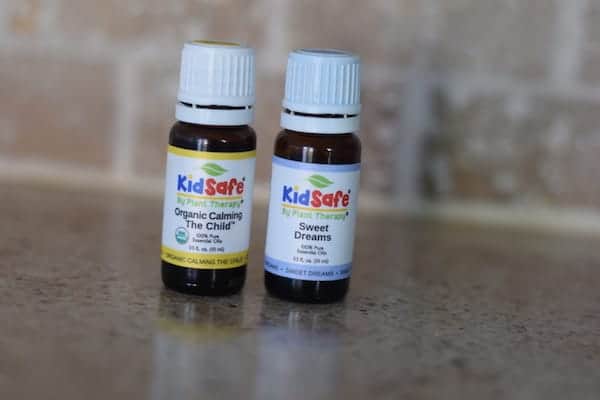 For this batch of soap, I made three bars. Two of them were for my children using these Plant Therapy Kid Safe blends.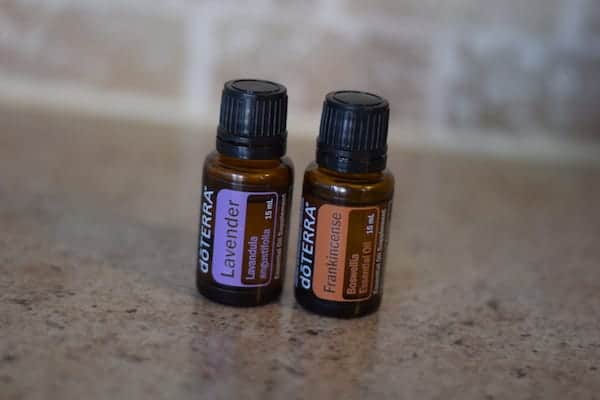 And for the other bar, I used these doTERRA scents combined together.
I add my desired amount of drops and mix it up, then add more soap base and a little more of the essential oils and mix it up again.
Now, if I am making a big batch of one type of soap, I would melt the soap base and then stir in my desired add in ingredients. Once I have my desired scent or other combination, I would pour into my soap molds.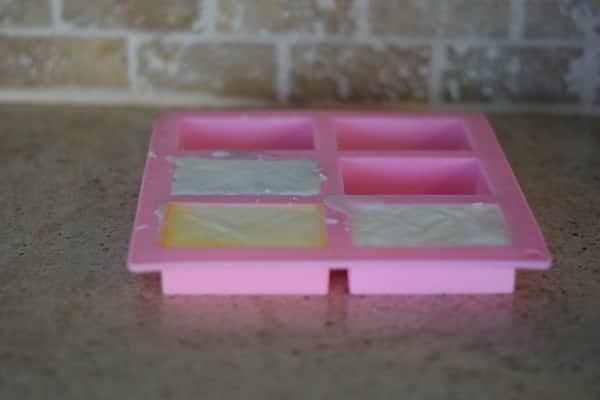 I didn't add any special coloring to these soap bases, however the Kid Safe Essential oils have some coloring that changed the tints of those soap bars.
Once your soaps are completely cool, you can safely remove them from the soap base.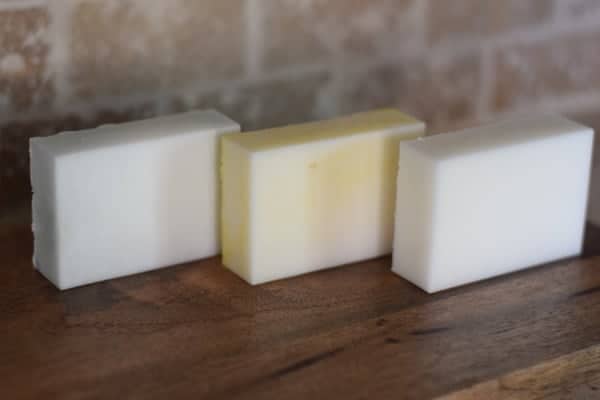 Note: if you overfill the molds like I did, the back edges will look a little jagged.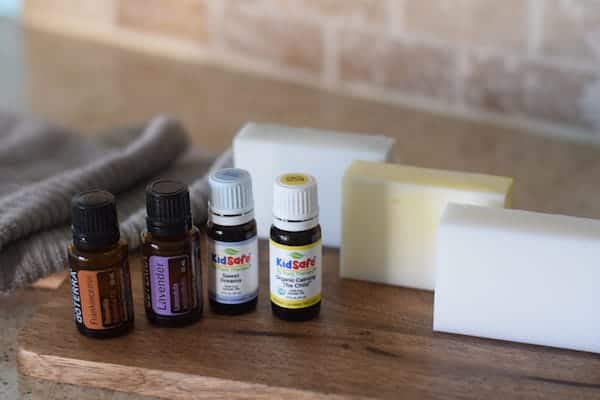 For storing these soaps next to the sink, I like these natural wooden bar soap holders.
More DIY Post: