This Traeger Meatloaf recipe is perfectly juicy and tender. It is smoked to perfection, making it a super delicious summer time dinner. Keep the heat out of the kitchen and whip up dinner out on the Traeger grill!
With only a few simple ingredients, you'll have a dinner that the whole family will enjoy!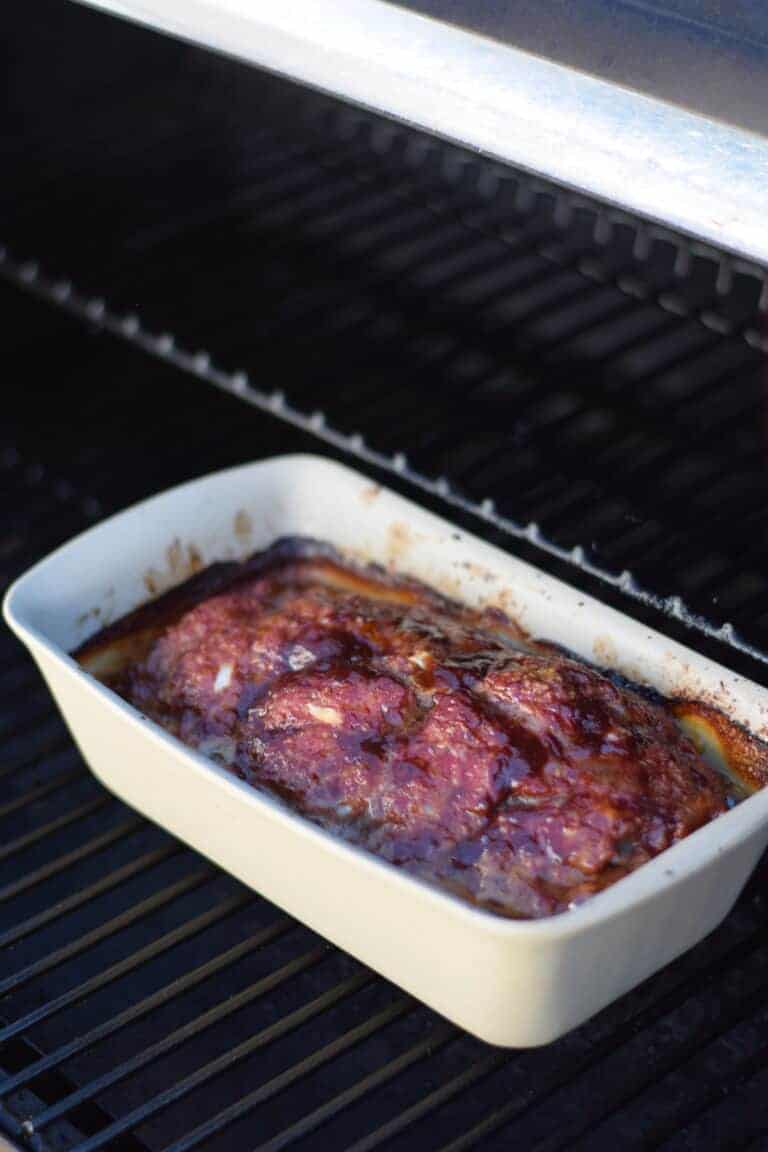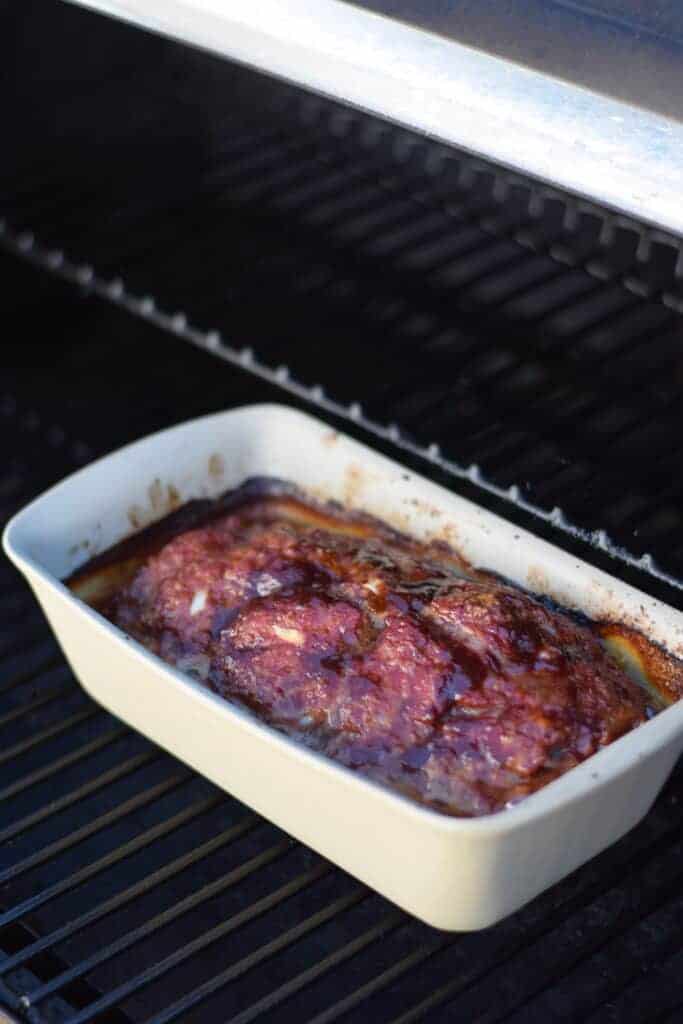 Smoked Traeger meatloaf tips
This is an incredibly delicious take on a traditional meatloaf. Using a Traeger pellet grill, gives an amazing smoky flavor that pairs well with the BBQ sauce.
Using a sweet wood pellet like cherry or apple works really well for this recipe. We alternate between the two and they are both incredible!
Be sure to choose good quality beef. You'll want one that has a bit of fat to keep it moist and juicy, but not leave it overly greasy.
If you have leftovers, they can be refrigerated in an airtight container for up to 5 days.
When mixing up the ingredients, be careful not to over mix because this will make this Traeger meatloaf a bit dry.
Recipes that pair well with this meatloaf:
If you're looking for a few yummy dishes that pair well with this summer time favorite, try one of these!
Cheesy Ninja Foodi Mashed Potatoes
More Traeger recipes: