This recipe for fermented jalapeño peppers is not only packed with slightly spicy flavor, but it is also loaded the added gut health benefits.
We just harvested the last of our peppers from the garden just in time for the first frost and snow of the season! Fermented jalapeños are one of my favorite things to make with our bounty.
As part of our family's cold & flu season preparedness, I make batches of fermented jalapeños along with homemade elderberry syrup to help give us a boost to combat nasty germs.
We love fermented jalapeños around here. In fact, my little ones enjoy a little bit of a spicy kick every now and then.
If you're in overabundance of jalapeños from your garden or just want to try a delicious and slightly spicy fermented condiment, this is the snack for you.
How to Make Fermented Jalapeños
After reading Nourishing Traditions years ago, I knew I needed to add fermented foods to my family's diet. But the thought of making my own fermented foods felt intimidating.
You know what, its not really that scary. If you follow a few simple steps, you can avoid potentially scary situations from arising.
I learned my method of fermenting from using a salt brine and not by adding any additional whey products.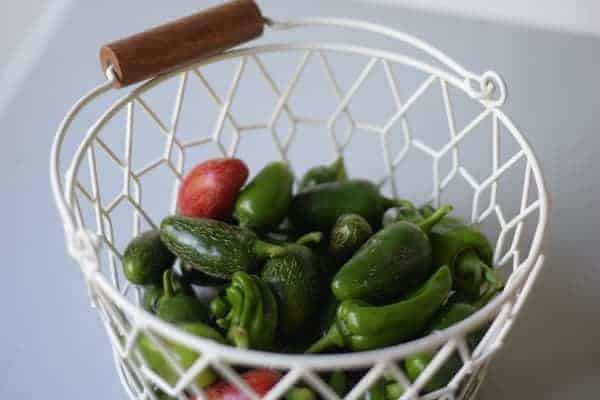 Fermented Jalapenos Ingredients
12 jalapeños (more or less to fill quart size mason jar)
6 cloves of garlic
2 tablespoons of fine sea salt (not basic table salt)
Filtered water
Quart size mason jar
Fermenting tools
A note on adding salt to fermented foods.

Fermented Jalapenos Steps
Slice jalapeños and remove seeds if you want less spice.
Peel and slice garlic into medium pieces.
Place jalapeños and garlic into a wide mouth quart size mason jar. Make sure that there isn't more than an inch of head space between the ferments and lid space.
Add salt and enough water to cover, add a lid and give it a gentle shake.
Place your weight on top of your ferments. It is really important to keep your fermented food below the bring. I like the glass weight that is included in this kit.
Assemble the rest of your fermented kit. If you aren't using an airlock, ensure that you are "burping" your jar periodically.
Allow to ferment for about 4-5 days at room temperature.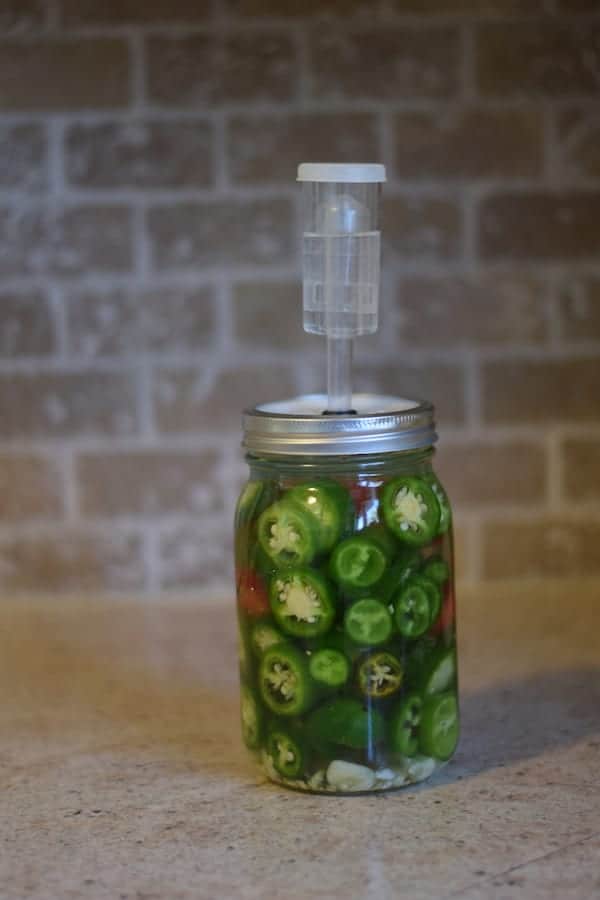 Once the fermenting process is finished, use a refrigerator safe lid and move to cold storage. These lids are great!
That's it, easy peasy.
where would you like to start?