These easy honey butter scones are a perfect addition to a weekend breakfast or afternoon tea. They are soft and lightly sweetened with all natural honey.
Add a little soft butter and extra drizzle of honey for the perfectly decadent treat.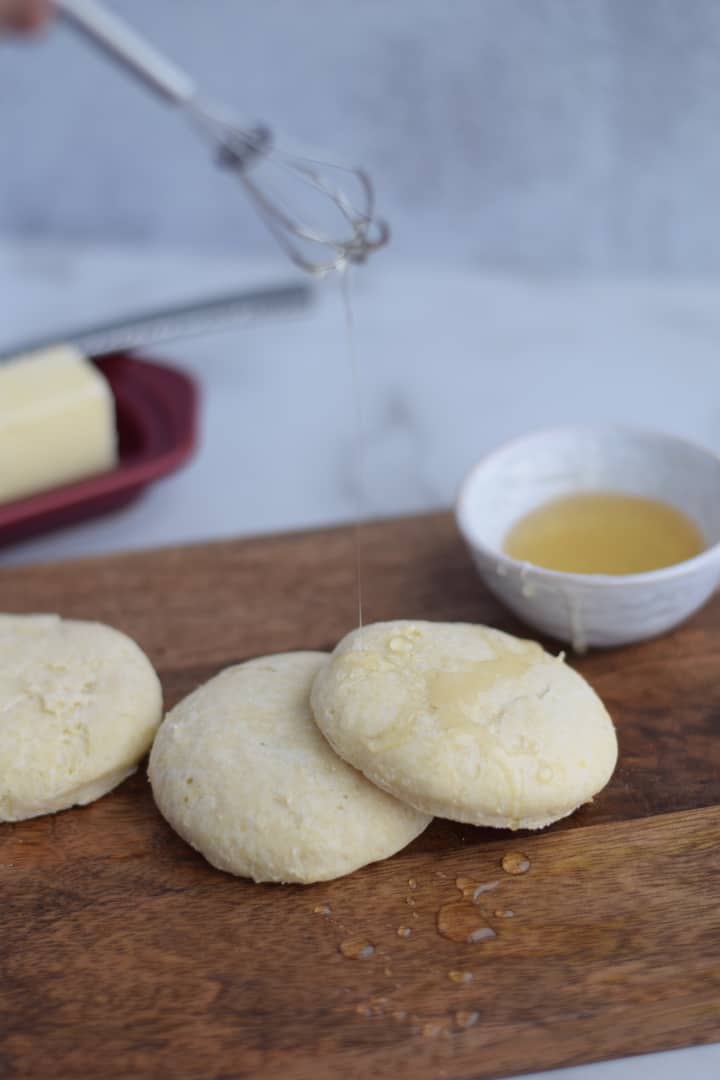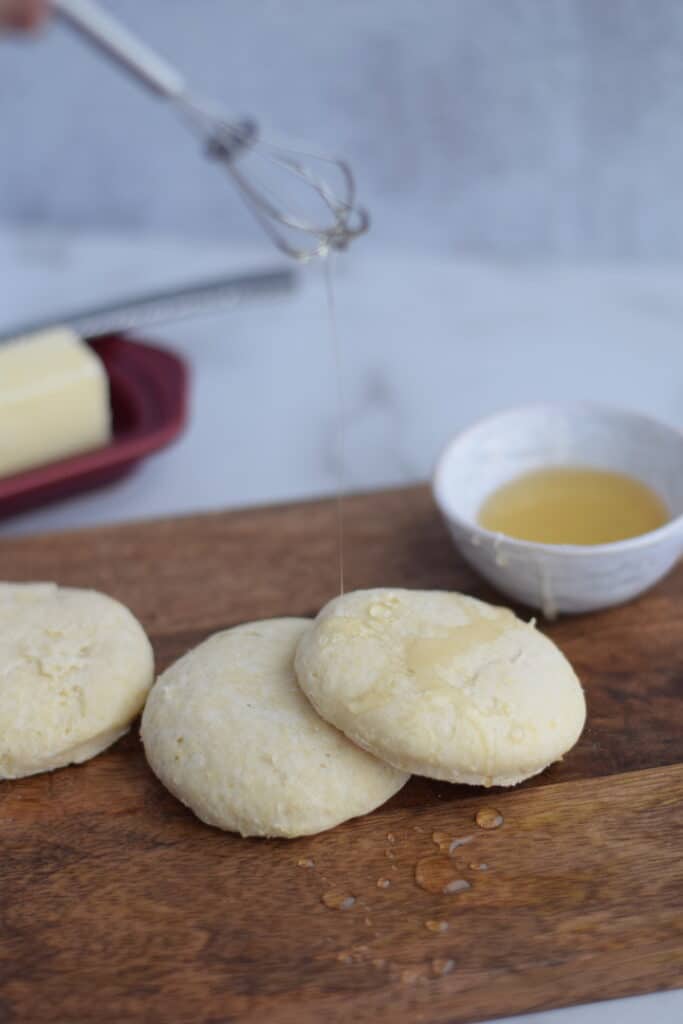 Easy Honey Butter Scones
These are seriously the easiest scones to whip up. They only take a little bit of mixing a handful of pantry staples.
And a quick bake time of 8-10 minutes!
These delicious scones use raw, local honey to replace processed sugar. I'm a big fan of replacing sugar with honey in desserts!
More Honey Sweetened Desserts:
Olive Oil & Honey Banana Muffins
Honey Almond Scones (Ninja Foodi)
Here's what you will need:
all-purpose flour, plus a little more for dusting
baking powder
cold butter
local, raw honey
whole milk
more honey & butter for serving
baking sheet
parchment paper (optional)
Helpful Tips:
When making these butter scones, I usually just use my fingers to work it all together. But be careful not to overwork the dough.
The dough will be sticky. If it is too sticky to work with, add a small amount of flour.
Dust your countertop or workspace lightly with flour and roll out the dough. I usually roll it out between ½ inch to 1 inch or so. But choose your desired thickness.
If you like a thicker scone, go for it! Just adjust bake times slightly.
Use a biscuit cutter. Or rings from a mason jar. Or a glass. Work with what you have! And cut out the scones.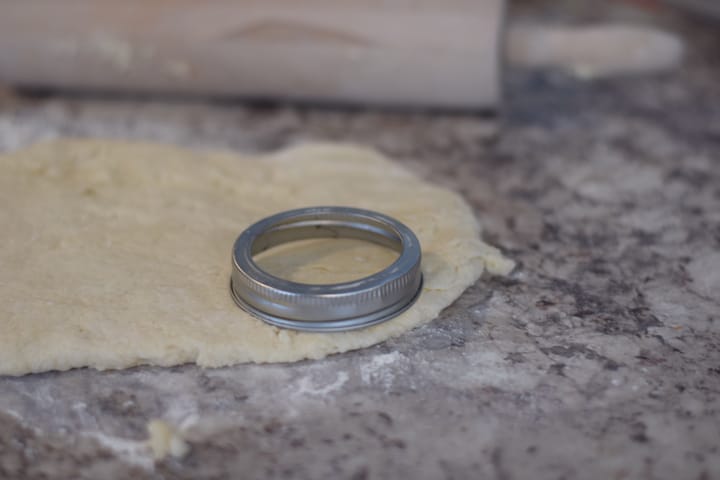 Roll out any scraps of dough and cut up more scones to get as many as you can on to your baking sheet.
Hint – there shouldn't be any leftover dough.
Bake scones for about 8-10 minutes in a 400 degree oven. Oven times and cook times may vary slightly.
While still warm, brush the tops of the scones lightly with butter and honey.
Or if you crave a little more sweetness, drizzle a little more honey on top. Or add a little more butter and honey to the middle while they're still warm. Yum!
Enjoy!
More Delicious Desserts: