This Pomodoro Sauce Recipe is deliciously creamy and zesty. Made in under 20 minutes, you can have a homemade pasta sauce ready in the time it takes to cook the pasta. It is incredibly tasty and satisfying!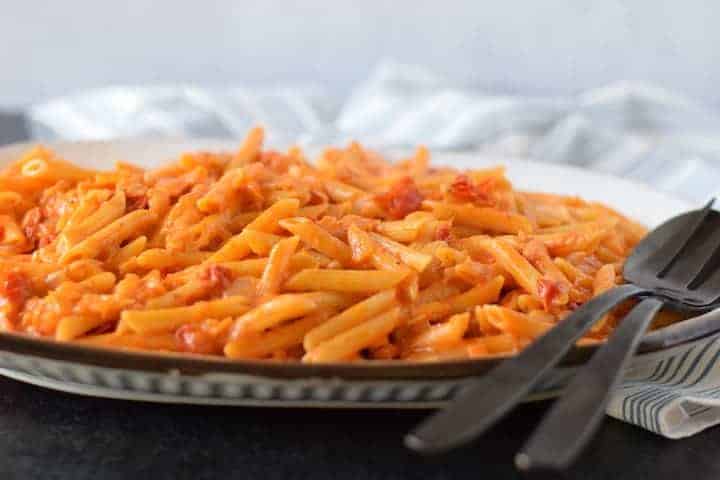 Skip the jarred pasta sauce! This pomodoro sauce recipe is simple to make. And it is so much better when homemade!
This version is one of my favorite easy to make pasta sauces. Cooked with real ingredients and made creamy with a bit of heavy cream and fresh shredded parmigiano cheese.
More Delicious Pasta Recipes: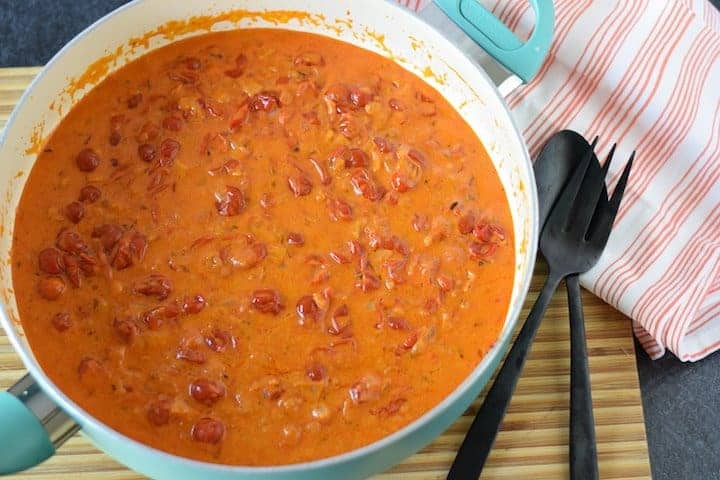 What is the Difference Between Pomodoro vs Marinara?
The main differences are in the texture of the sauce. A pomodoro sauce is usually thicker and a bit smoother.
And a marinara is thinner, a bit more runny, and chunkier.
The texture of this pomodoro sauce is creamy and smooth. Almost velvety. The tomatoes are cooked whole so there is a bit of a chunky element to the sauce.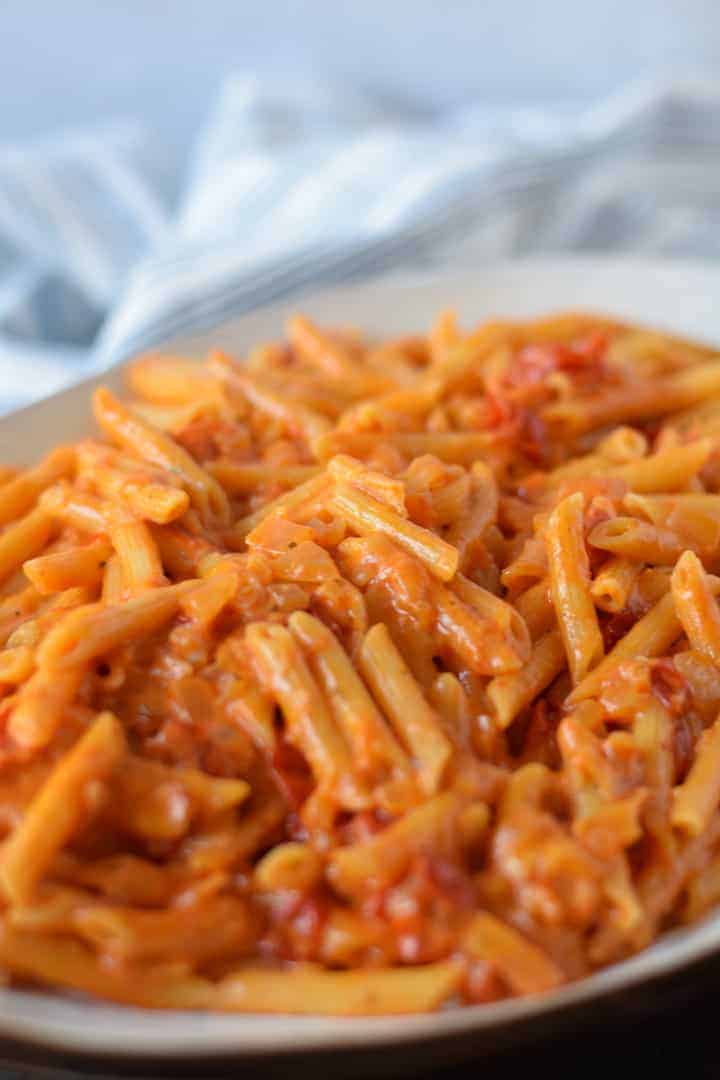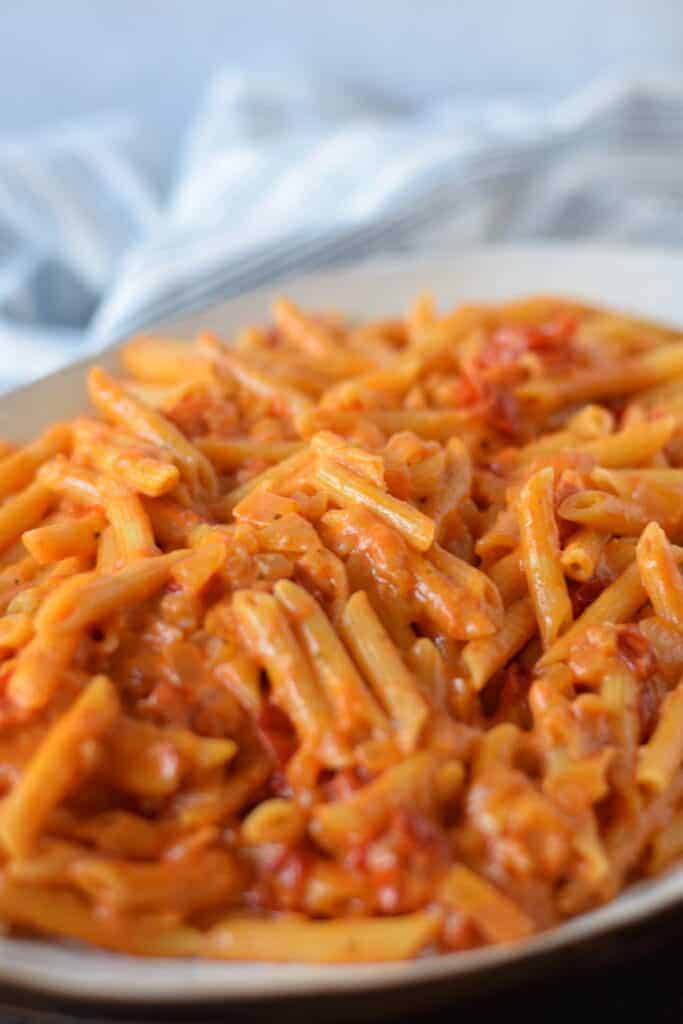 How to Make this Pomodoro Sauce Recipe – step by step
With a few simple ingredients, dinner can be on the table in about 20 minutes!
Start with sautéing the onion and garlic in heated olive oil. Cook until translucent.
Mix in the tomato paste.
Add the salt & Italian seasoning.
Add the fresh mini tomatoes (whole). Cook until soft.
Stir in the freshly grated parmigiano cheese & heavy cream.
Serve over your favorite pasta.
More Pasta: