We live about 40 minutes away from a small town and over 2 hours away from decent shopping. Finding a grocery store that carries organic and non gmo or other health food options is a challenge for sure. Over the years, I've finally moved to buying 90% of our non gmo and organic groceries online.
For various health reasons, buying all organic and non gmo groceries is crucial. I won't go into the specifics of why I believe this is necessary.
But I will say that if you're on the fence, you really should check out the documentary "Secret Ingredients". It explains the importance of why organic and non gmo food is necessary for our health.
And this is how our family is helping all of our chronic illnesses. I truly believe that it is life changing!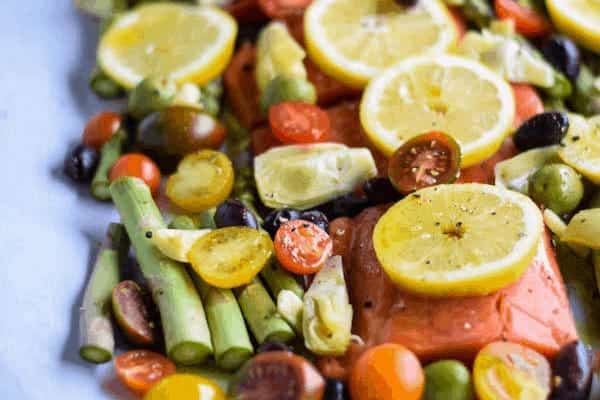 Shopping For Organic Groceries Online
This has taking some adjustment for me. Because it really requires some planning and a bit of bulk purchasing.
Ideally, I'd love to grow and raise all of our own food. But realistically, we just aren't in a place in our lives where we can do that…yet.
Over the last several years, we have expanded our gardens a little at a time. Eventually, our plan is to use our garden to save on some of our grocery expenses.
Another great option is to support the farmer markets. But the nearest one that carries all organic and non gmo foods would be 2 1/2 hours away. With four young children, that's out for us as well.
Co-ops are another great alternative for many. Unfortunately, we just don't have those available nearby.
So, if you're like us and don't have many local options for natural and organic groceries, stick around. I'm breaking it down with all of my favorites that we've used over the years.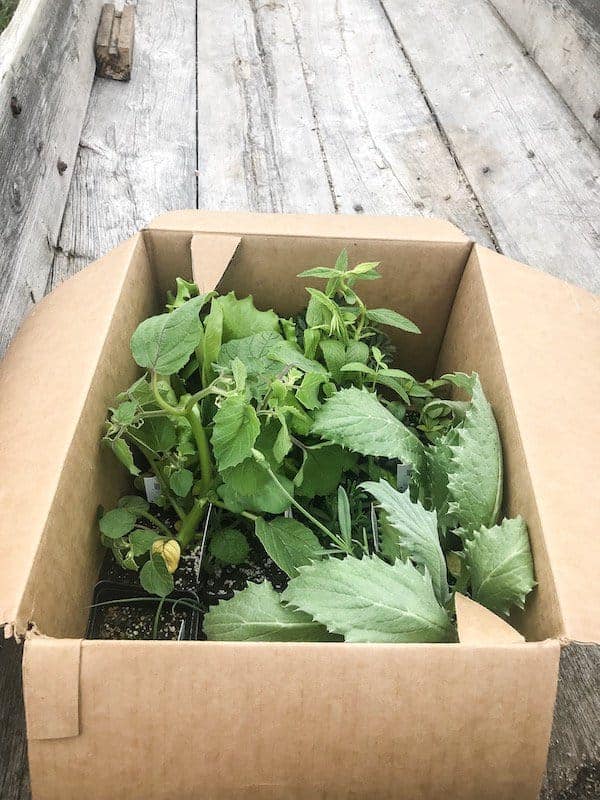 Azure Standard
My first choice for organic shopping online is to use Azure Standard. This is something new for us because I just discovered a "drop" in our area.
Azure standard offers both organic and non-gmo food options. They even have a greenhouse where you can order all organic & non gmo garden starts. I ordered several of those this year and they are seriously the best quality!
Check out more about using transplants in the garden here.
Another thing that I love about Azure Standard is that they offer frozen foods, dairy, produce, and meats. They can ship these because they use a refrigerated truck for deliveries.
They also have a lot of items available in bulk which is perfect for rural living folk like us!
How Azure Standard works is you'll place an order and it will be delivered to a "drop" location.
For us, it means we meet up with the truck driver on a rural road in our area to pick up our order. Other drops may work differently. And unfortunately it isn't offered in all areas.
Be sure to check them out to find out if they make deliveries to your area.
Thrive Market
Thrive Market is another great option that we use for things like supplements, healthy organic & non gmo snacks, and pantry staples.
They carry thousands of great brands and products!
How Thrive Market works is similar to a place like Costco except that its all online! You pay an annual membership and get member pricing! This is especially beneficial for country life because we save on gas money!
In addition to the savings, you earn free gifts. And the membership sponsors a low income family with a free membership! I absolutely love that.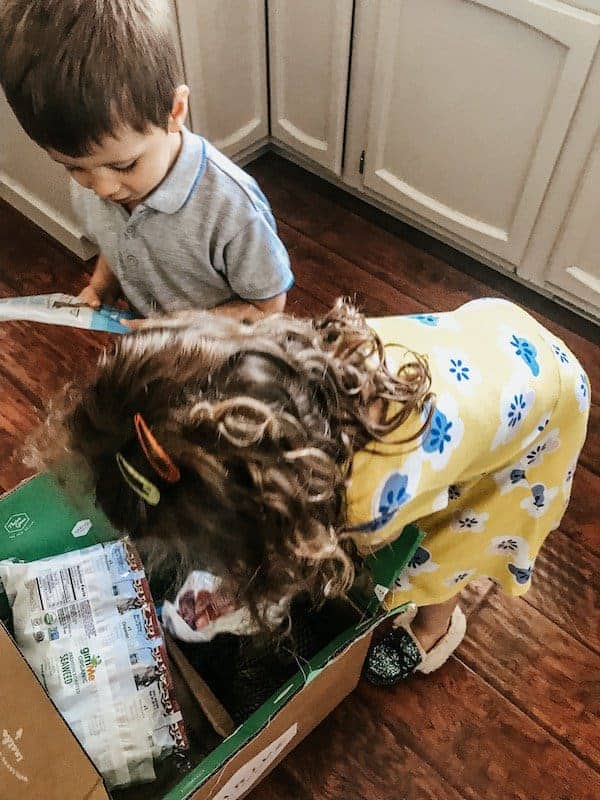 Related: 10 Ways to Save Money on Real Food
Thrive Market also sells organic & non-gmo meats and sustainably caught seafood. This is where we've been purchasing our seafood and meat from recently.
It arrives the next day after it is shipped. And remains frozen because it is kept in a freezer pack with dry ice.
Mighty Nest
Mighty Nest is a favorite place to shop for natural products for our home. This is where we buy a lot of the zero waste and non toxic products like skin care and other beauty products.
I love this company because you can designate a percentage of your order to the school of your choice. Because we homeschool, I have designated my younger siblings private school for years.
If you're looking to make small changes towards a more natural lifestyle, Mighty Nest offers an amazing service called MightyFix. This is a subscription service where you will receive one natural living product for the home.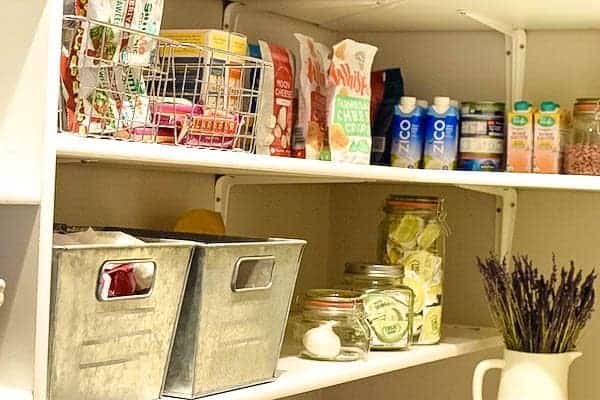 What are your favorite places to shop for organic groceries online?