This easy Italian bread loaf is perfectly soft inside and slightly crisp on the outside. And it is made with a handful of pantry staples.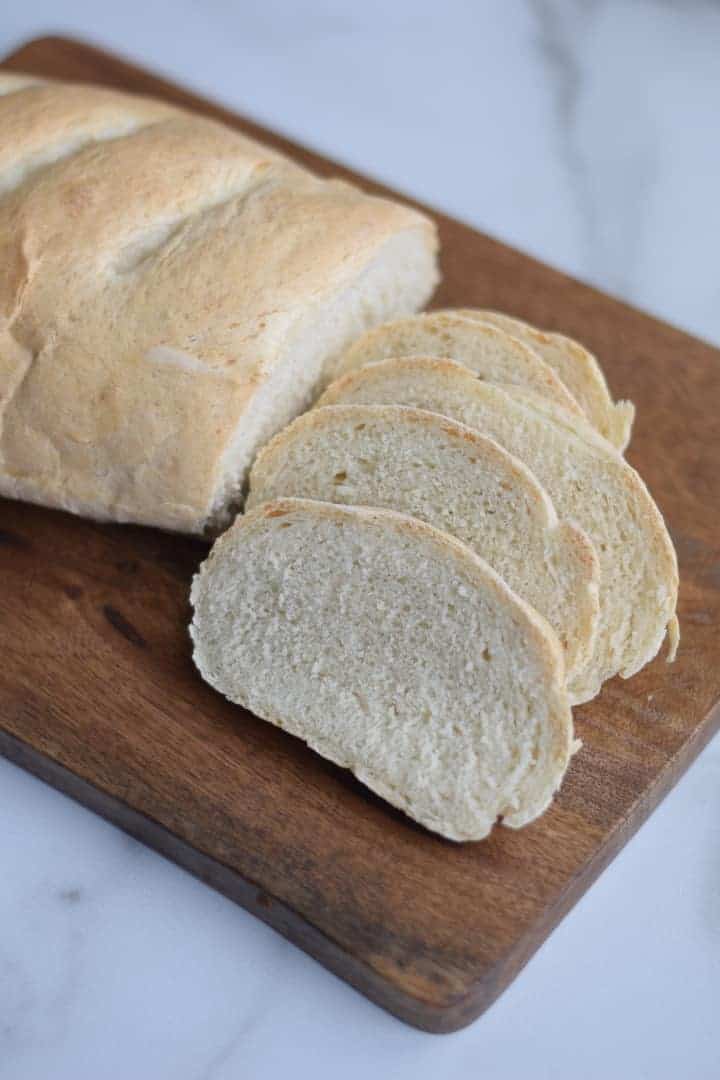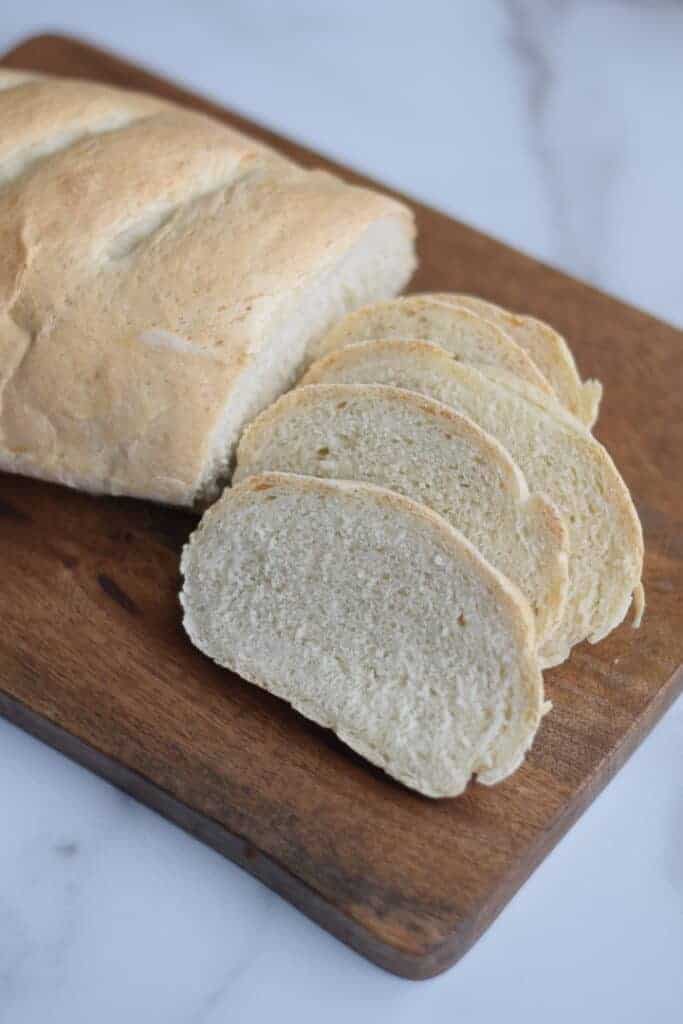 Italian Loaf Bread
This classic loaf is incredibly versatile and makes a great sandwich bread.
Eat as it is with a pat of butter. Or try it with your favorite family dinner.
Serve it with a hearty soup soup or make a cold cut with your favorite meats and cheeses. But it really can be paired with just about anything!
Try it with this Shredded BBQ Chicken or pair it with this Italian Antipasto platter for the non-keto friends at your next gathering.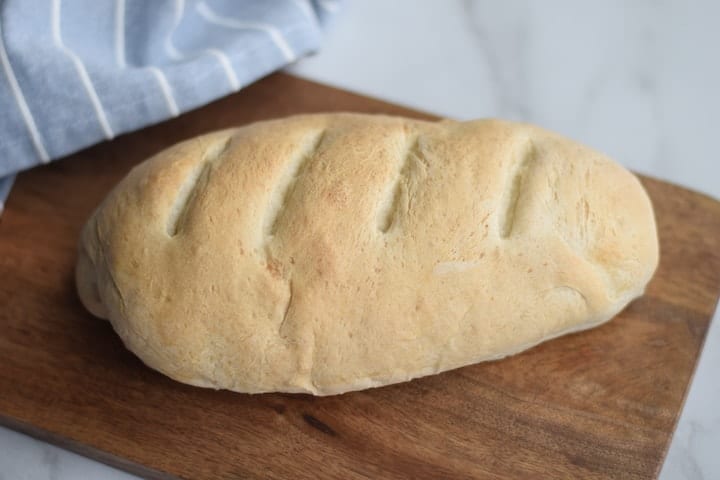 Tips for Making this Bread Recipe
If you are new to bread making, I have a great list of tips for beginners. Find it here: Bread Making for Beginners.
This recipe is fairly simple to put together. But it does require some effort – kneading & rise time are a part of the bread making process.
And it is a bit therapeutic for me. There's something a bit satisfying about making a loaf of bread from scratch!
Kneading properly is super important to create a great loaf of bread.
Begin By Gathering the Ingredients
You'll need a handful of basic pantry staples for this recipe.
It saves a lot of time and energy when making any recipe, to prepare all ingredients before following the rest of the instructions.
Here's what you'll need:
all purpose flour
active dry yeast
warm water
salt
honey
milk
Here's some more helpful tips. And the complete recipe is found at the end of this post.
After kneading the bread dough ingredients, allow to rise until double in size.
After the dough has risen, divide the dough in half and shape into loaves. Then allow to rise again.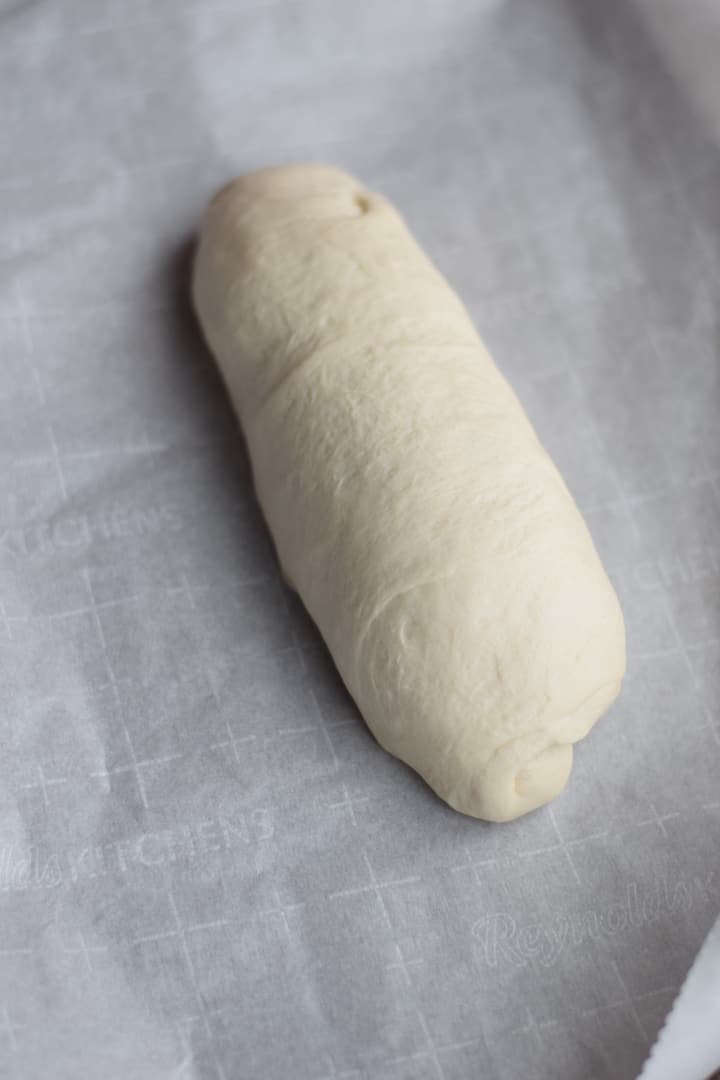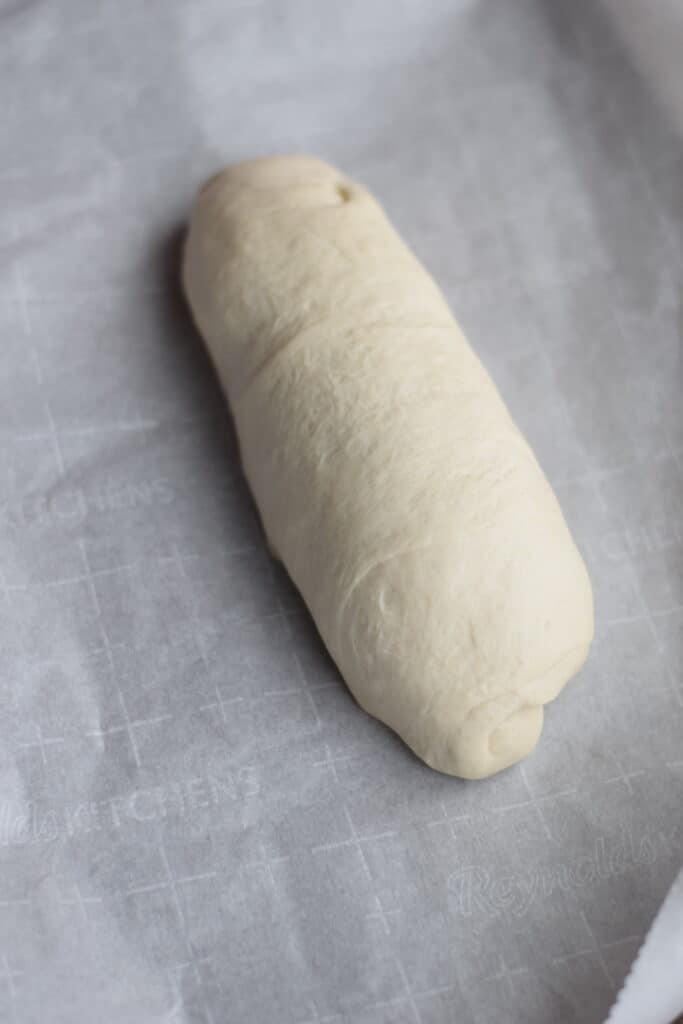 After the bread has risen again, make 4 shallow cut lines across the top of the loaf. Then brush with the milk to help create a golden crust.
If you want a more golden or crisper crust, use an egg wash instead.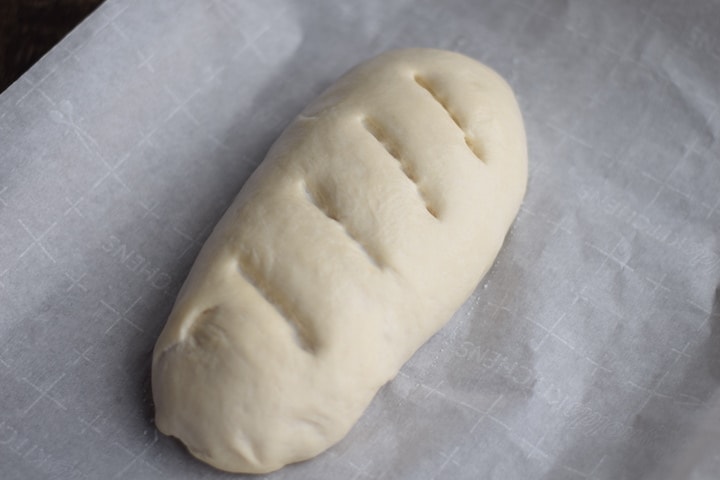 Bake until golden. And allow for the loaf to cool before slicing.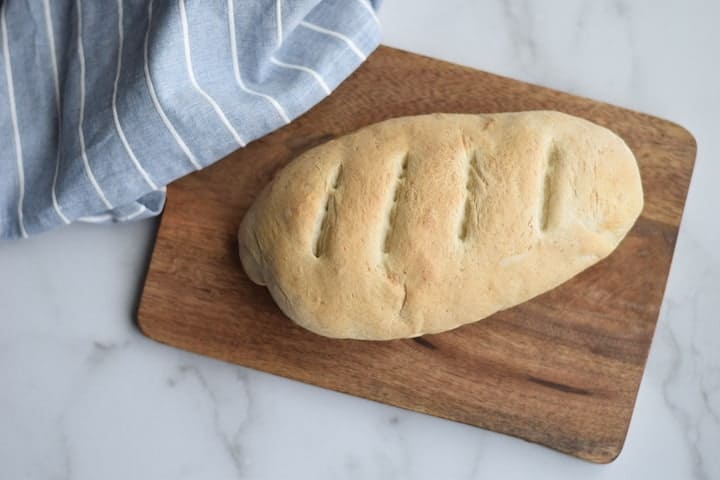 This Italian bread loaf slices up really nicely.
Tip: if you don't have a bread knife, a sharp serrated knife works well.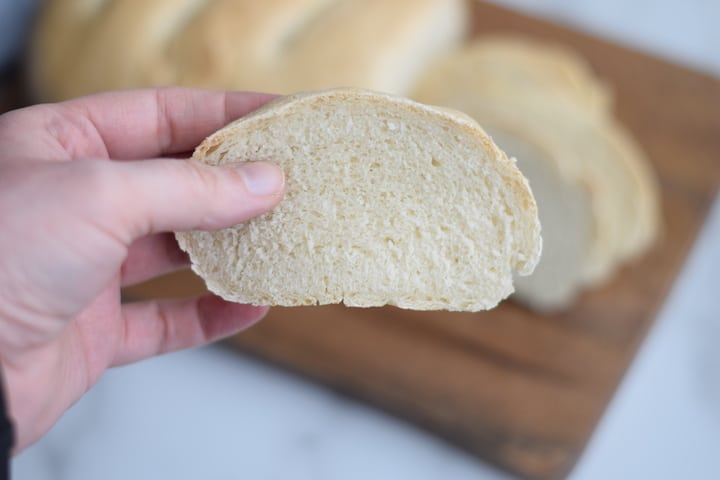 More Recipes: